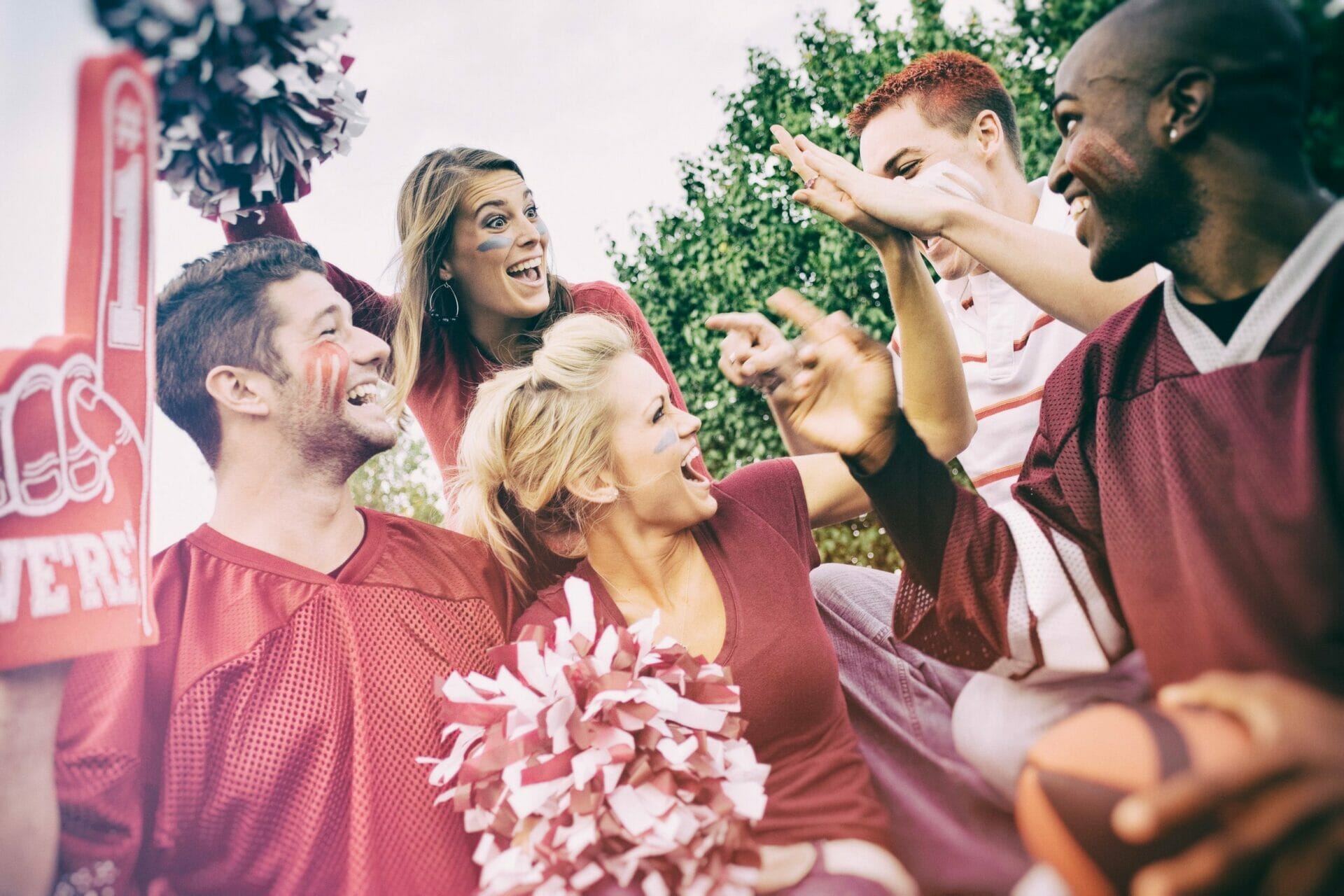 Just as much as they're known for their top-notch football, UGA is also highly recognized for it's stellar tailgating scene. It's hard to miss the sea of red and black swarming the campus on a fall Saturday! The energy and excitement brought by UGA football season is incomparable, which is one of the best perks of being a small business in Georgia. Our crew at Maverick Steel can't deny the enjoyable football festivities. In fact, we're here to share with you some of our tailgating secrets. If you're gonna be a dawgs fan, you must do tailgating the right way. Here are Maverick Steel's top 5 best spots to tailgate this fall:
NORTH CAMPUS:
There's no better place to tailgate than right at the heart of the University of Georgia, aka North Campus. Located right next to downtown Athens, it remains one of the most scenic and historic spots. Not to mention the distance to the stadium is extremely convenient! You can walk straight from herty field to your spot in the stands within 10 minutes time, max. Even better, you get to witness the thrill and excitement of many other bulldawg fans as they make their way to the game. Grab some beer, cornhole, and your tent, and head on over to North Campus for a quality tailgating experience. Take some advice from Maverick Steel and be sure to check it out!
MYERS QUAD:
North Campus not a good fit for you? No problem. There are plenty of options available on gameday. Take a stroll on over to the south side of campus, which is also famous for it's tailgating scene. In fact, it's so popular that even ESPN has hosted many college gameday broadcasts in the quad. The best part of Myers is the variety of football fans present. From UGA alumni and students with their parents to greek life or student organizations, the crowd features all ages. It's amazing to watch the different groups come together and rally around the dawgs. Once you've seen it, we can guarantee you will be back for more! Maverick Steel can't seem to miss a single Saturday surrounded by fellow dawg fans.
PARKING DECKS:
As you can imagine, there are thousands of fans setting up tents on gameday. If you can't lock down a spot on Herty field or Myers Quad, don't fret! There are still on-campus options available. One of our favorites at Maverick Steel are the parking deck spots. Specifically, the Carlton Street Deck located on South campus. The tailgating here is typically the older crowd, which makes it a nice pregame spot before the hectic stadium scene. Although we love to see the student's decked out in UGA gear, it's relaxing to start the day off with some alumni and parents.
MILLEDGE AVENUE:
If you want to get a taste of a more student-heavy tailgating scene at UGA, Maverick Steel suggests looking at Milledge Avenue. Many of UGA's students will be found in the front lawn of the sorority and fraternity houses lining the street. The vibe is lively and upbeat as the student's get ready to see the dawgs tackle another victory! Not looking to be surrounded by crazy young fans? There are also many restaurants and small businesses along Milledge that provide adequate spots to watch the game.
DOWNTOWN ATHENS:
Last but certainly not least, Maverick Steel recommends the one and only, Downtown Athens. As one of the most popular spots in the classic city, downtown serves as a great place to spend your Saturday. With many restaurants, parking decks, and shops, there are many unique places to tailgate with friends and family!
Beyond serving clients with any residential or commercial building needs, Maverick Steel hopes to see you on Saturday's supporting the best football team in the Southeast! GO DAWGS!