Steel Buildings Manufacturers in Tennessee
Why You Should Choose Tennessee Steel Buildings From Maverick Steel Buildings
When you want to build a new structure on your land, you will look at your options and compare the various building materials. Perhaps you want to build a workshop or freestanding garage or intend to erect a new barn on an agricultural property.
While you have plenty of choices, including wood and concrete, your best advice is to choose metal building kits instead. Why is this a better option, and why should you work with a building specialist like Maverick Steel Buildings?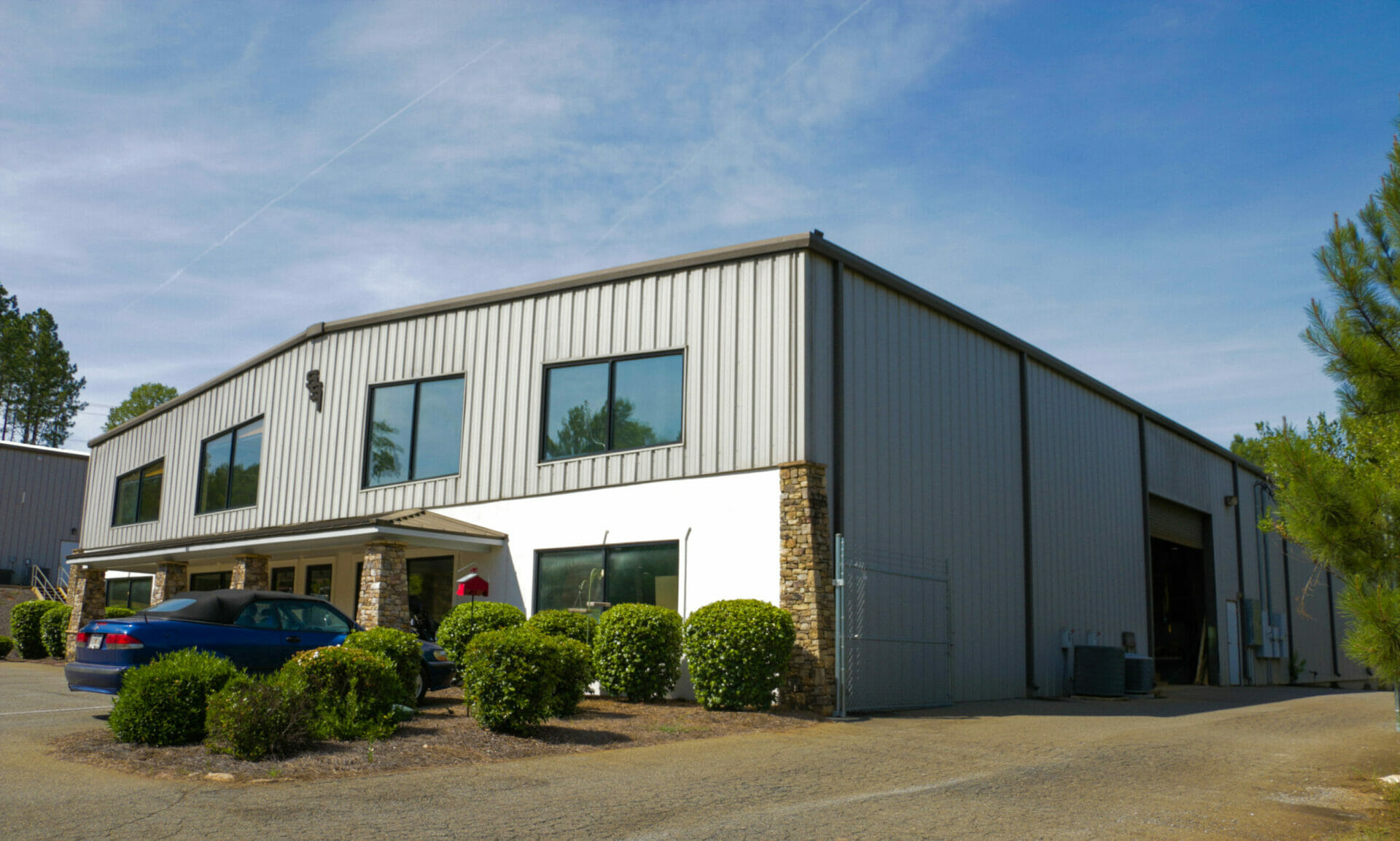 Erecting Metal Buildings in Tennessee
Pre-engineered steel building kits are highly customizable and made of the highest quality materials. They are designed by the experts at Maverick Steel Buildings, who have a great deal of experience, and the kits will be delivered to your property ready for installation. They are made using the best standards of workmanship, and you can be confident that these steel buildings will last a long time.
With customization options including roofs (flat or vertical roof styles), color options, and more you can be sure that your building project will be a perfect fit. From riding arenas and metal barns to warehouses and auto shops, our steel buildings are designed with high wind and snow load capacity so that they can withstand anything mother nature can throw at it.
Why Choose Maverick Steel Buildings for Your Steel Structures in the Volunteer State?
Pre-engineered steel buildings are fully weather-resistant, unlike concrete, wood, or some tubular metal products. As a result, they'll put up with the forces of nature, whether hurricanes, tornadoes, or earthquakes, and you won't need to worry about decay. After all, these structures will resist mold or mildew, and they won't be a haven for termite infestation either.
Pre-engineered buildings come in various sizes, and as they feature an independent roof span, you won't need to worry about columns and other features getting in the way. This gives you the flexibility to configure your building as you need. You can also vary the height of the building, so if you need to install a mezzanine level or want to add a car lift or other similar features, you won't face any obstacles.
Talk with Maverick Steel Buildings, one of the leading steel building manufacturers in Tennessee, about your needs. You will find that you can choose from a wide range of accessories, including steel windows and doors, metal garages, or options like storage buildings, and you can also select from a broad range of colors. This means you can match your new building to the rest of your property or commercial branding theme.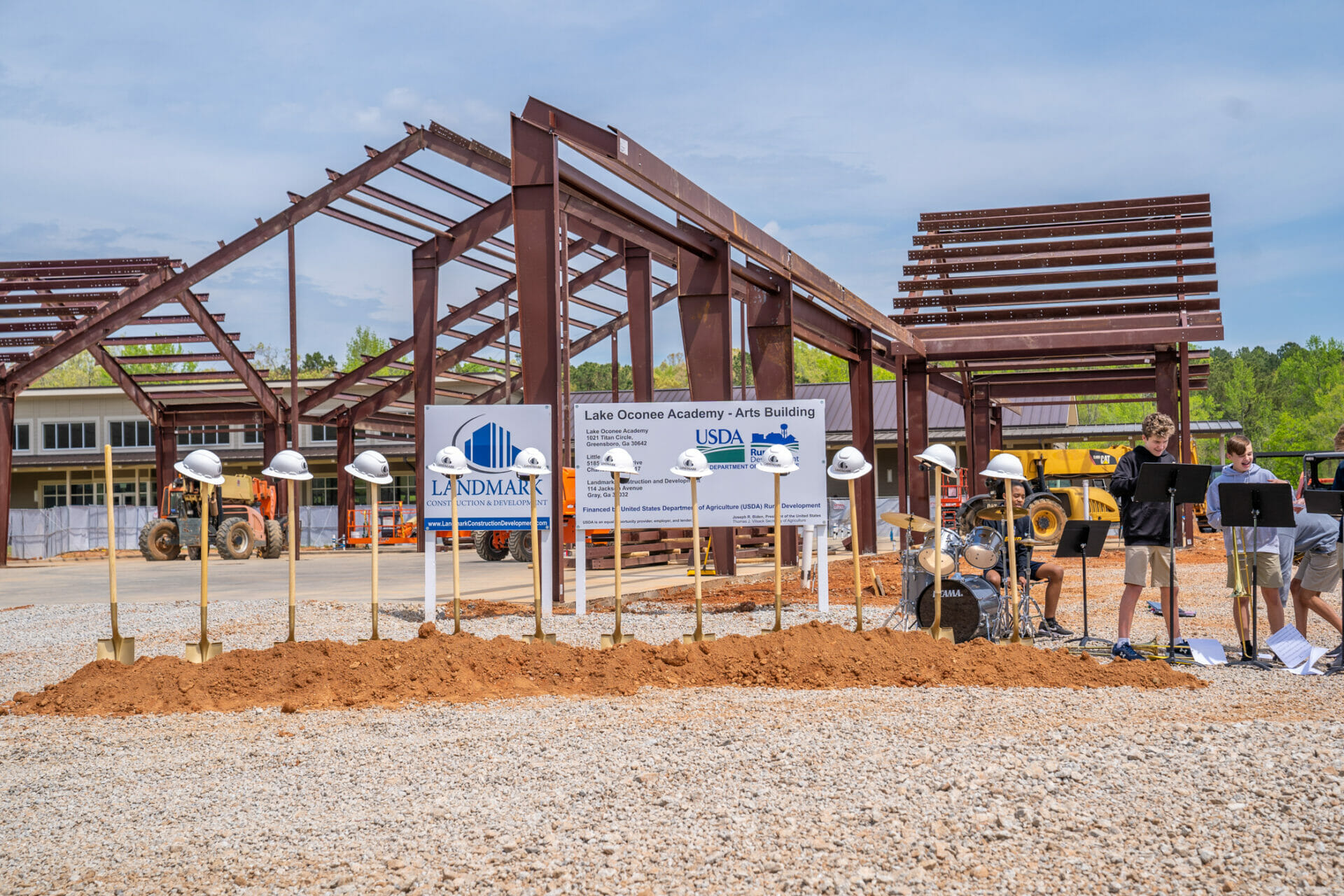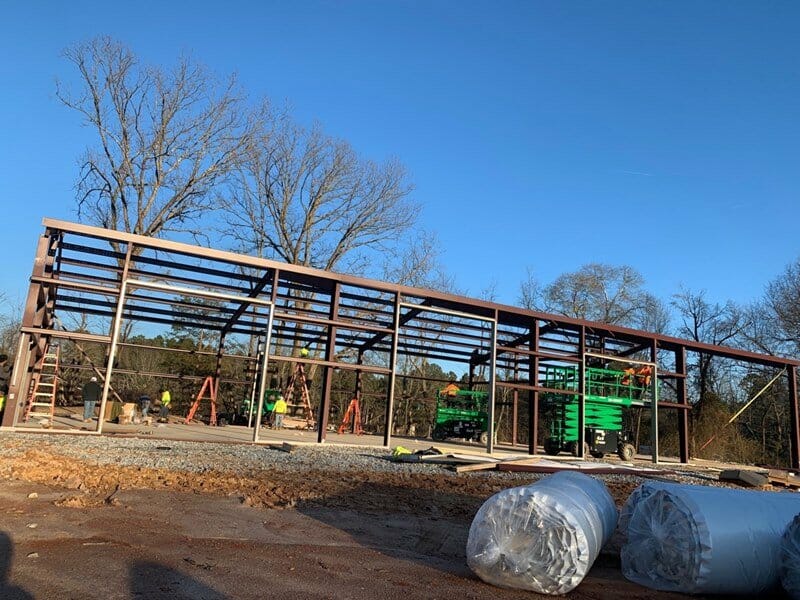 What Are the Key Advantages of Custom Metal Structures in Tennessee?
There are many reasons why you should choose pre-engineered metal structures from Maverick.
They are far more cost-efficient than traditional wooden structures, thus leading to cost savings for your project.
They are durable and safe, as well as fire resistant. You can expect them to last a lifetime.
If you need to expand your business to give you more space, you'll find that it is simple and cost-effective to do so.
Up to 35% of the materials used in construction are recyclable, meaning that your choice will be environmentally friendly, and you can do your bit for the climate.
If you choose one of these buildings for your farm development, they are fully customizable, so you can store feedstuffs, livestock, equipment, or vehicles as you wish.
If you need a high-clearance entryway and tall roof (for tractors or combines, for example), this is not an issue.
You won't need to worry about maintenance over the years, as there is no need to patch or paint.
Importantly, these buildings are made from 100% American steel, so you will be supporting a network of American businesses when you buy.
Get More Information & Price your Tennessee Steel Building Project!
Get in touch with Maverick Steel Buildings today and talk with one of our experienced staff members. They are there to give you a free quote, explain all of the options, outline metal building prices, and answer any questions you may have.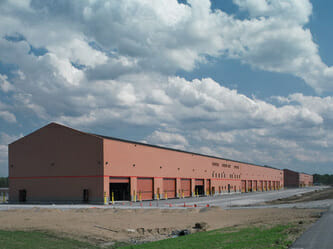 Why Choose Maverick Steel Buildings
Building Custom Metal Structures Is Our Specialty
Safety And Durability – Fire Resistant Metal Buildings Last A Lifetime
Cost Savings – Much More Cost-Efficient Than Traditional Wooden Structures
Customizable To Any Use – From Workshops To Aircraft Hangars
High Clearances – Perfect For Mezzanines And Multi-Story Solutions
Low Maintenance – No Need To Paint Or Patch
Environmentally Friendly – 25-35% Of Our Materials Are Recyclable
Simple And Cost-Effective To Expand When You Need More Space
100% American Made Steel – Supporting A Network Of American Businesses
Attractive Building Finish In A Wide Variety Of Options And Colors
Faster And Easier To Construct Than Traditional Methods
Hear From Our Satisfied Customers
We take great pride in a job well done. Many of our satisfied customers have taken the time to write about their experience with Maverick Steel Buildings. Here is what they had to say.
...All aspects of the project were superb examples of customer service and product quality. I now have a building I will enjoy as a workshop for many years to come. If you need a steel building done right the first time, call Taylor at Maverick Steel Buildings...