Quality Horse Stable Steel Buildings
Maverick Steel Buildings provides all types of buildings including fully customizable steel horse barns and stables. Our 100% American-made steel horse barn metal buildings are custom designed to meet the needs of your establishment.
Custom Built Steel Horse Stables
Horse owners understand the importance of durable, easy to clean, and safe horse stables and riding arenas. Metal barns offer you the strength of steel using building materials that are more cost-effective and long-lasting than traditional wood. We work closely with you to design the steel horse stable of your dreams, with plenty of room for tack and supply storage.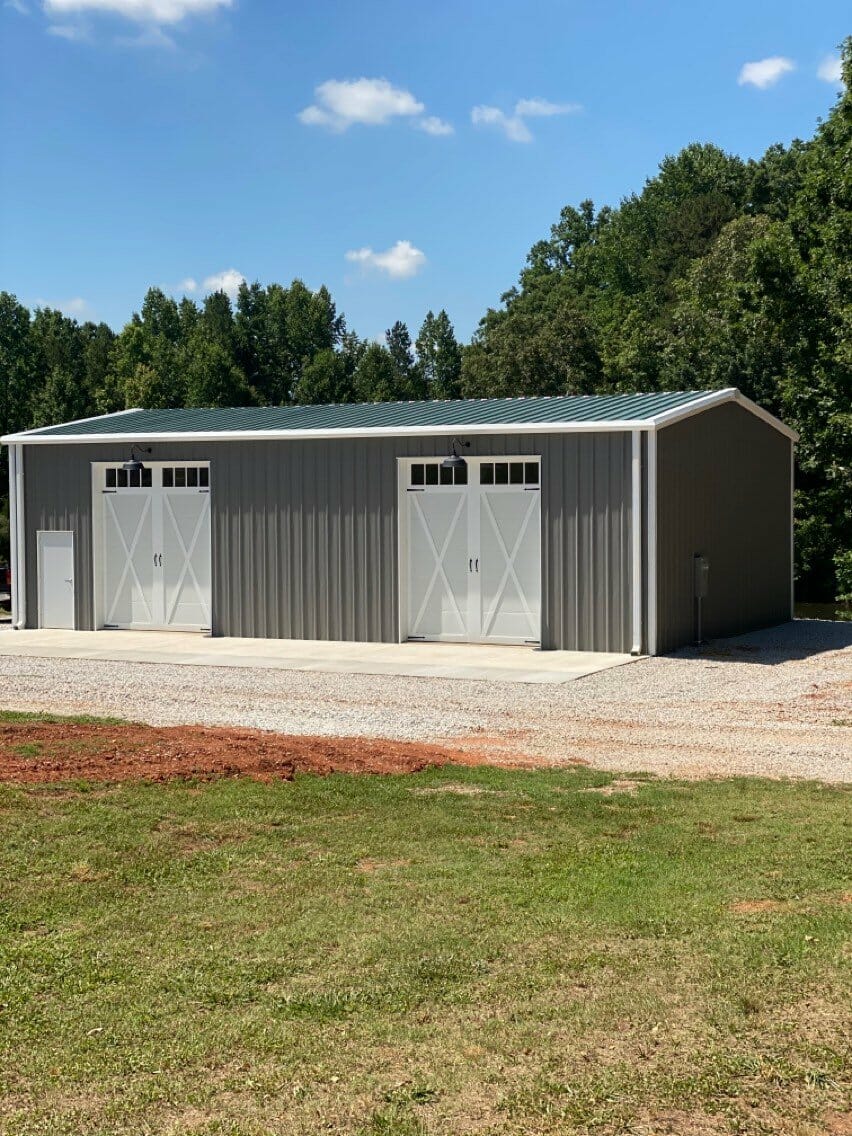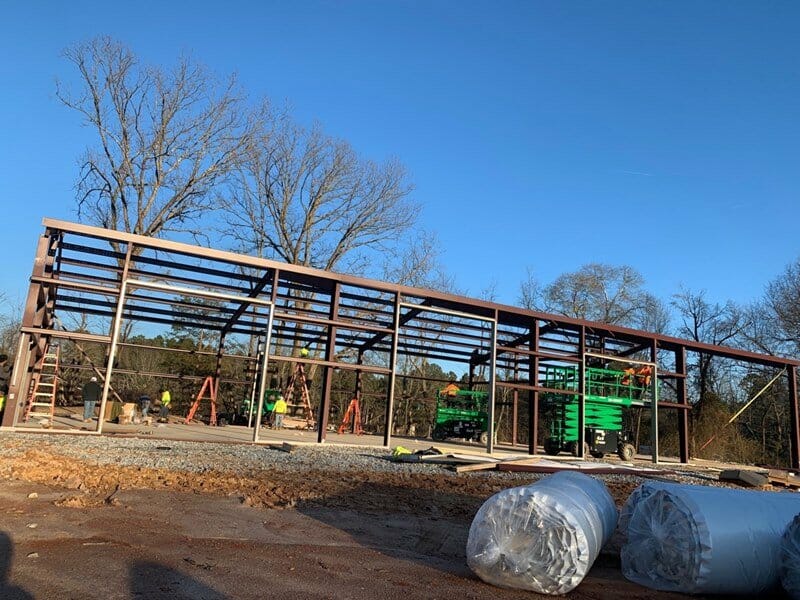 Get a free quote on our premium steel horse barn kits today!
The Best Horse Stable Building Kits in the Market Today
Do you have plans to build a horse stable? If so, then it is important that you select the right building kit for your project. Professional equestrians understand that when selecting the right building kit, they need to consider what their horses need and want as well as their budget. Our company, Maverick Steel Buildings, specializes in high-quality prefabricated steel building kits that are easy to assemble and will last a lifetime.
Easy to Assemble Steel Horse Barn Stable Kits
In today's competitive horse industry, a business has to do everything they can to try and cut costs. With the rising cost of feed and hay, it is important that you find ways to keep your stable expenses as low as possible. One way to save on the cost of building your new barn is by purchasing a kit from Maverick Steel Buildings. Our company offers kits for all budgets and sizes so there is sure to be something perfect for you!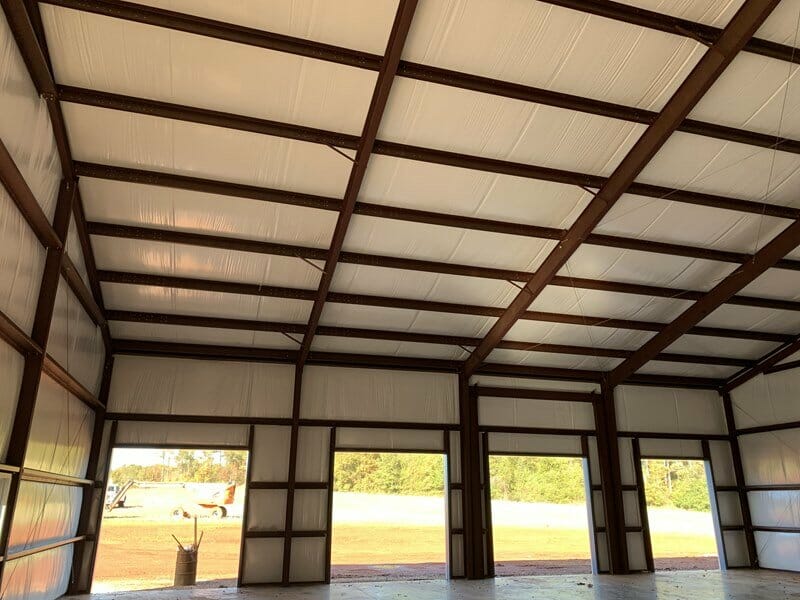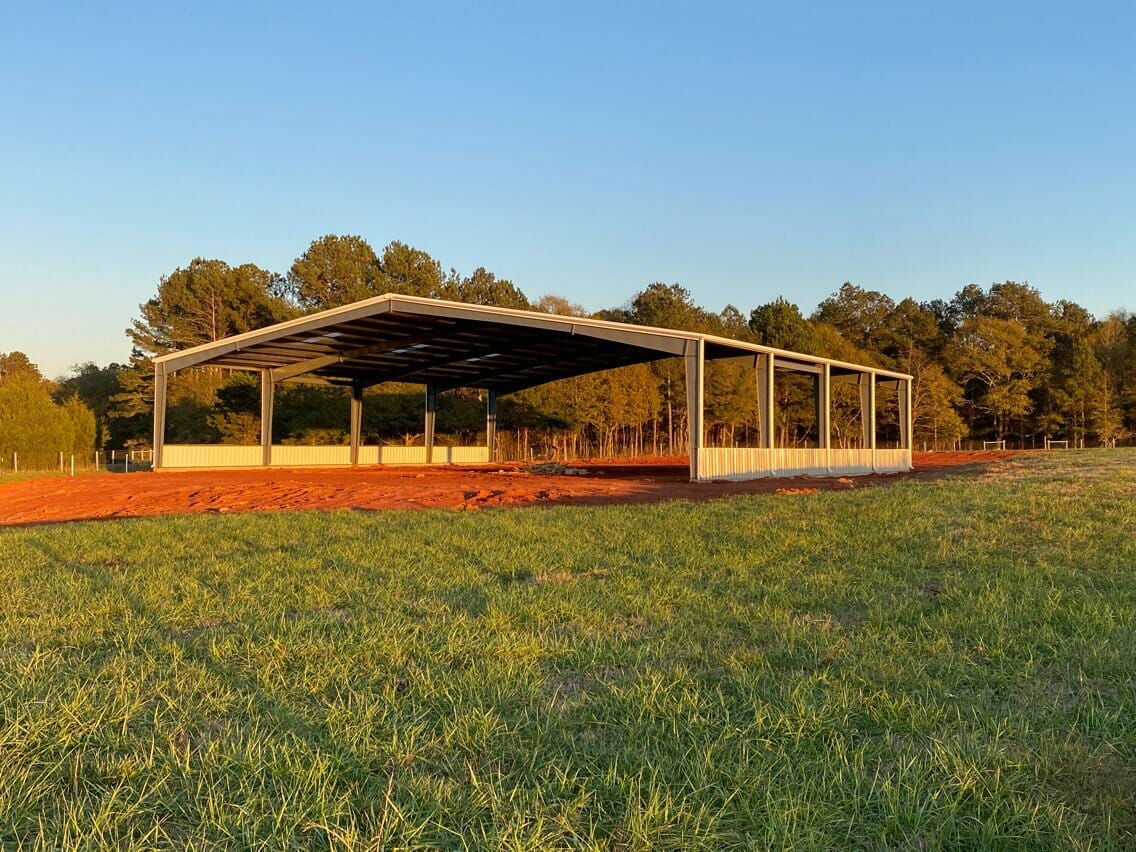 Pre-Engineered Metal Horse Stable
Our custom-designed prefabricated steel building systems are perfect for use as stables for your herd. Maverick Steel Buildings provides high-quality, durable, and easy to assemble metal building kits to business owners and individuals throughout the southeast United States. We will work closely with you to ensure your steel horse barn is perfect for your requirements and the needs of your horses.
Keep Your Horses Safe And Comfortable With A Steel Building
Any good equestrian understands the importance of a safe and secure horse barn. Our metal buildings are fire and rot-resistant maintaining durability for decades. Designed by our in-house engineers, your building will be customized to its location following all building codes. Designed to withstand high wind and snow loads you know that your building, and your cherished horses, will be safe.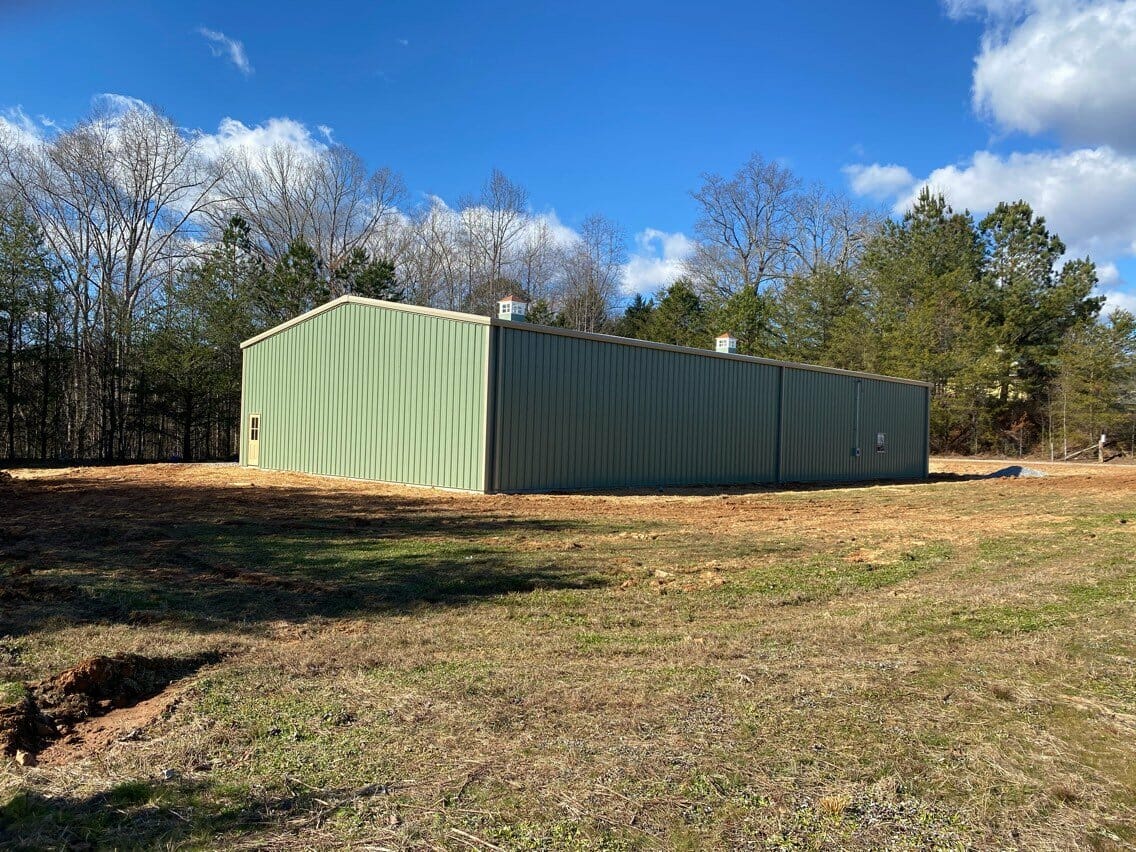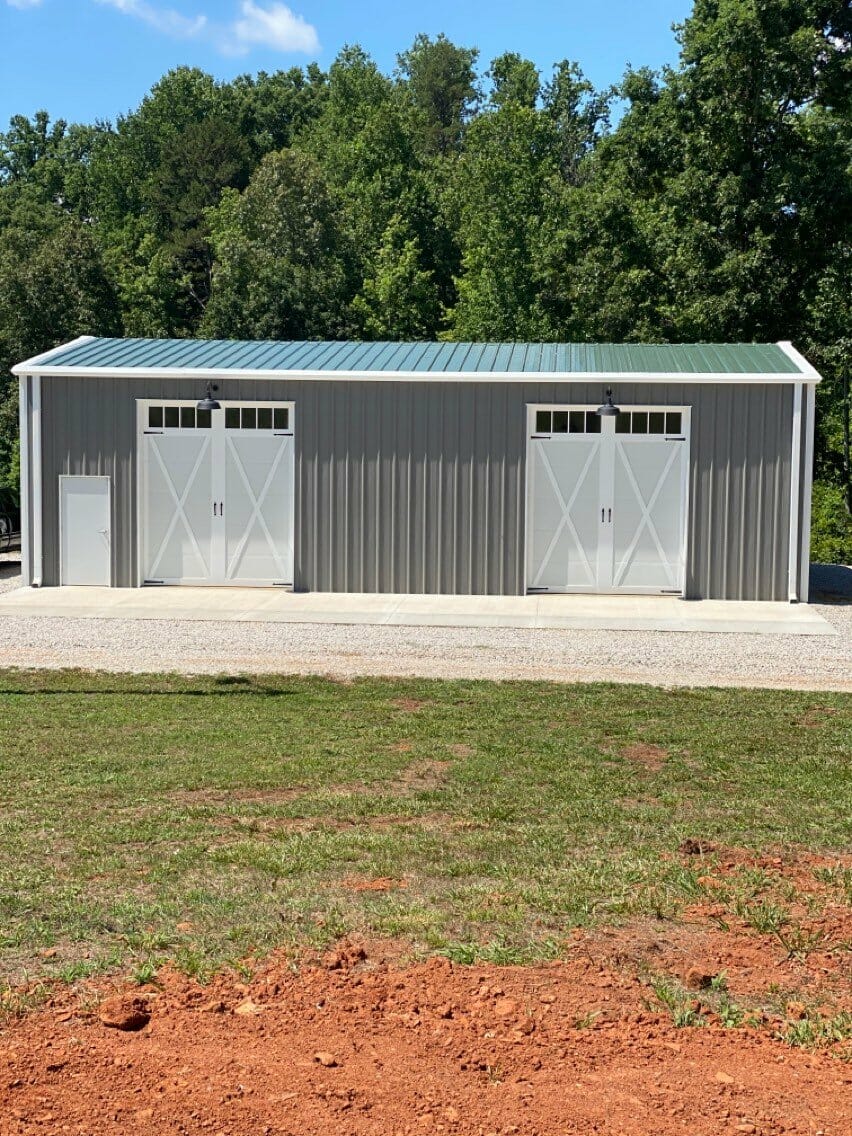 Quality Steel Building Kits for Your Equestrian Needs
Horse owners know the importance of a safe and secure environment for their horses. A quality horse stable building kit can offer an excellent solution to provide plenty of room for your four-legged friend with all the amenities you need. Whether it's a simple barn or a full setup including storage and living quarters, there are kits available in many sizes to meet your needs and budget. With an affordable price tag, these steel buildings are designed to last for years without rusting or rotting!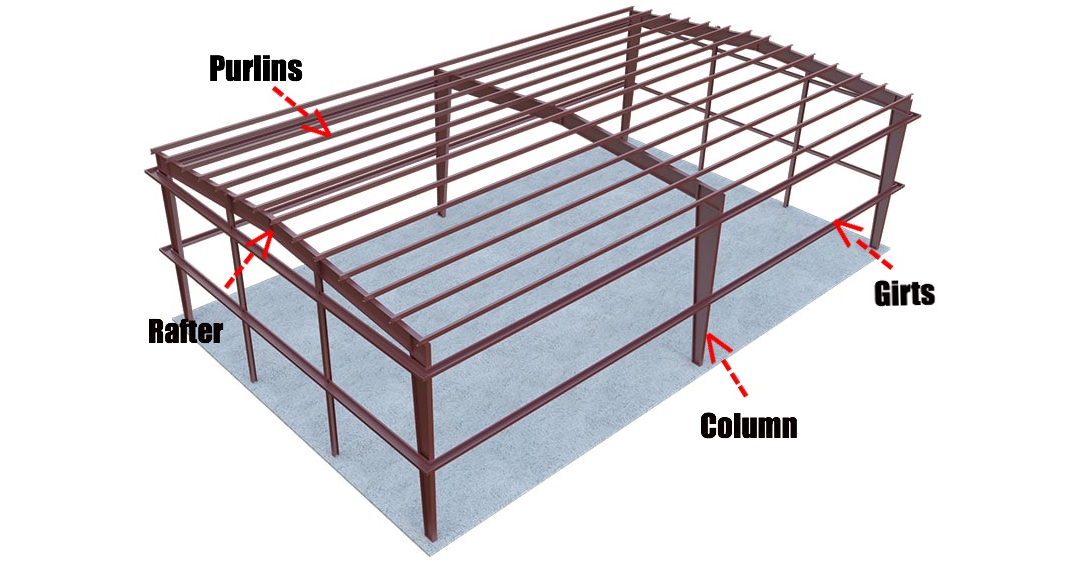 Why Choose Maverick Steel Buildings
Building Custom Metal Structures Is Our Specialty
Safety And Durability – Fire Resistant Metal Buildings Last A Lifetime
Cost Savings – Much More Cost-Efficient Than Traditional Wooden Structures
High Clearances – Perfect For Second Story Storage
Low Maintenance Solution- No Need To Paint Or Patch For Years – If Ever
Environmentally Friendly – 25-35% Of Our Materials Are Recyclable
Simple And Cost-Effective To Expand When You Need More Space
100% American Made Steel – Supporting A Network Of American Businesses
Attractive Building Finish In A Wide Variety Of Options And Colors
Faster And Easier To Construct Than Traditional Methods
Hear From Our Satisfied Customers
We take great pride in a job well done. Many of our satisfied customers have taken the time to write about their experience with Maverick Steel Buildings. Here is what they had to say.
...All aspects of the project were superb examples of customer service and product quality. I now have a building I will enjoy as a workshop for many years to come. If you need a steel building done right the first time, call Taylor at Maverick Steel Buildings...