Whether you are looking to erect a modified pole barn kit or a steel frame farm equipment storage building, Maverick Steel Buildings can supply a high-quality prefab metal barn kit to fit your application.
Pre Engineered Steel Frame Barns
Maverick Steel Buildings provide steel barn building kits with full customization options in regards to size, finish, or accessories. Our agricultural metal buildings offer solid protection farmers and ranchers can trust. Whether it is storage space for hay, machinery, livestock, or vehicles, steel frame barns provide the greatest protection from all hazards including tornadoes, hurricanes, earthquakes, and more. Additionally, metal barns are safe from mold, water damage, and termites, unlike traditional wood construction. Our steel agricultural buildings can be customized with any finish or accessory to fit your needs.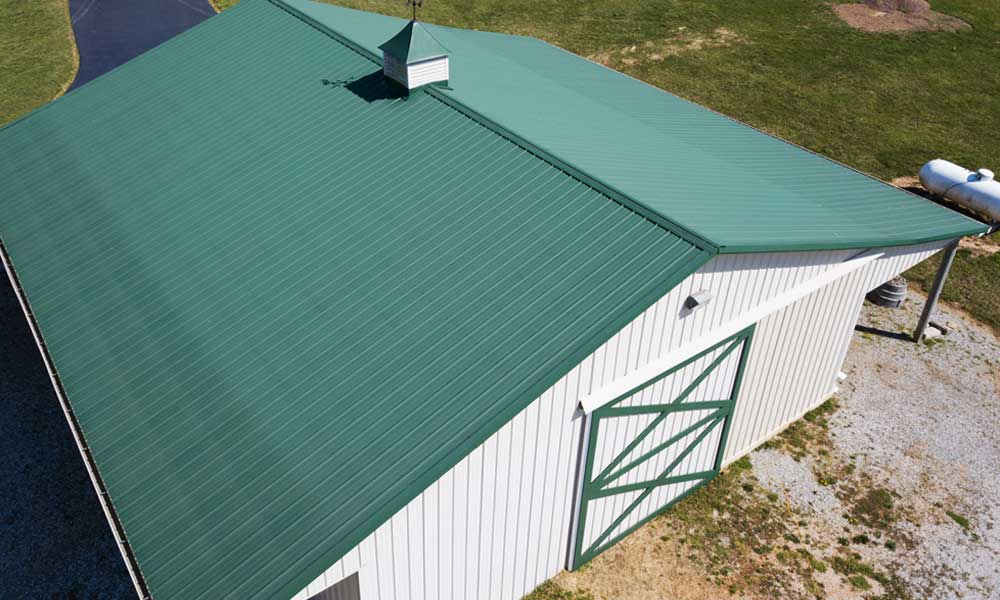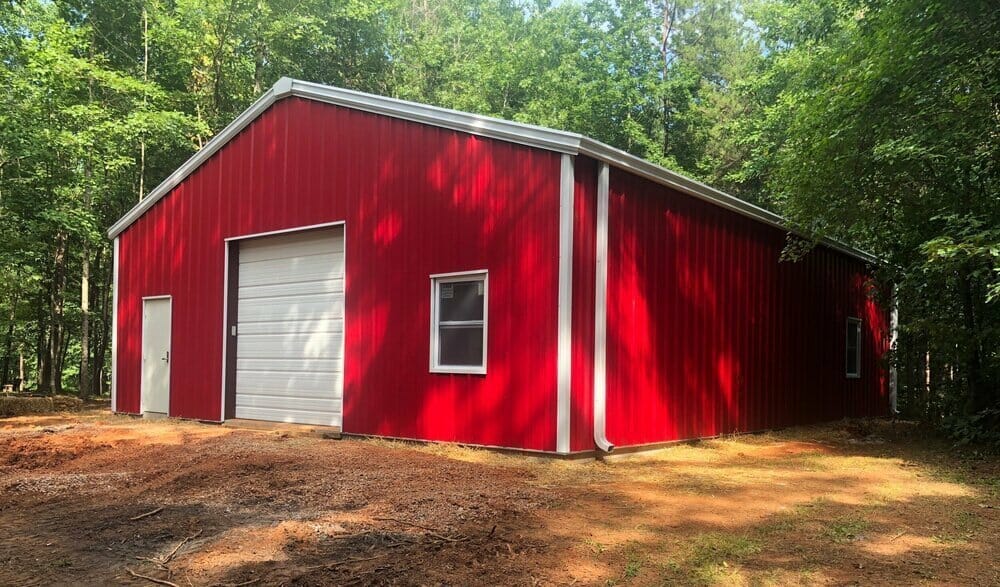 Durable Metal Barn Kits
Maverick Steel Buildings provide agricultural steel structures that feature clear span framing. This allows for customizable interiors and exteriors that maximize space for equipment such as combines, tractors, and implements that require high ceilings, large doors, and adequate clear-span space. From metal custom pole barns to steel post and beam barns, our top-quality materials and metal buildings are designed to fit your specific application and are manufactured in the USA from only the highest quality building materials. 100% American Made Steel buildings will last a lifetime.
Why Choose Maverick Steel Buildings
Building Custom Metal Structures Is Our Specialty
Safety And Durability – Fire Resistant Metal Buildings Last A Lifetime
Cost Savings – Much More Cost-Efficient Than Traditional Wood Barns
Faster And Easier To Construct Than Traditional Methods
High Clearances – Perfect For Combines And Tractors
Customizable For Your Agricultural Applications – From Vehicle Storage To Horse Barns
100% American Made Steel – Supporting A Network Of American Businesses
Low Maintenance – No Need To Paint Or Patch
Simple And Cost-Effective To Expand When You Need More Storage Or Work Space
Environmentally Friendly – 25-35% Of Our Materials Are Recyclable
The environment is important to us — 25-35% of our materials are recyclable!
Satisfaction Guaranteed!
We take great pride in a job well done. Many of our satisfied customers have taken the time to write about their experience with Maverick Steel Buildings. Read what Jeff had to say about his experience with us!
...All aspects of the project were superb examples of customer service and product quality. I now have a building I will enjoy as a workshop for many years to come. If you need a steel building done right the first time, call Taylor at Maverick Steel Buildings...