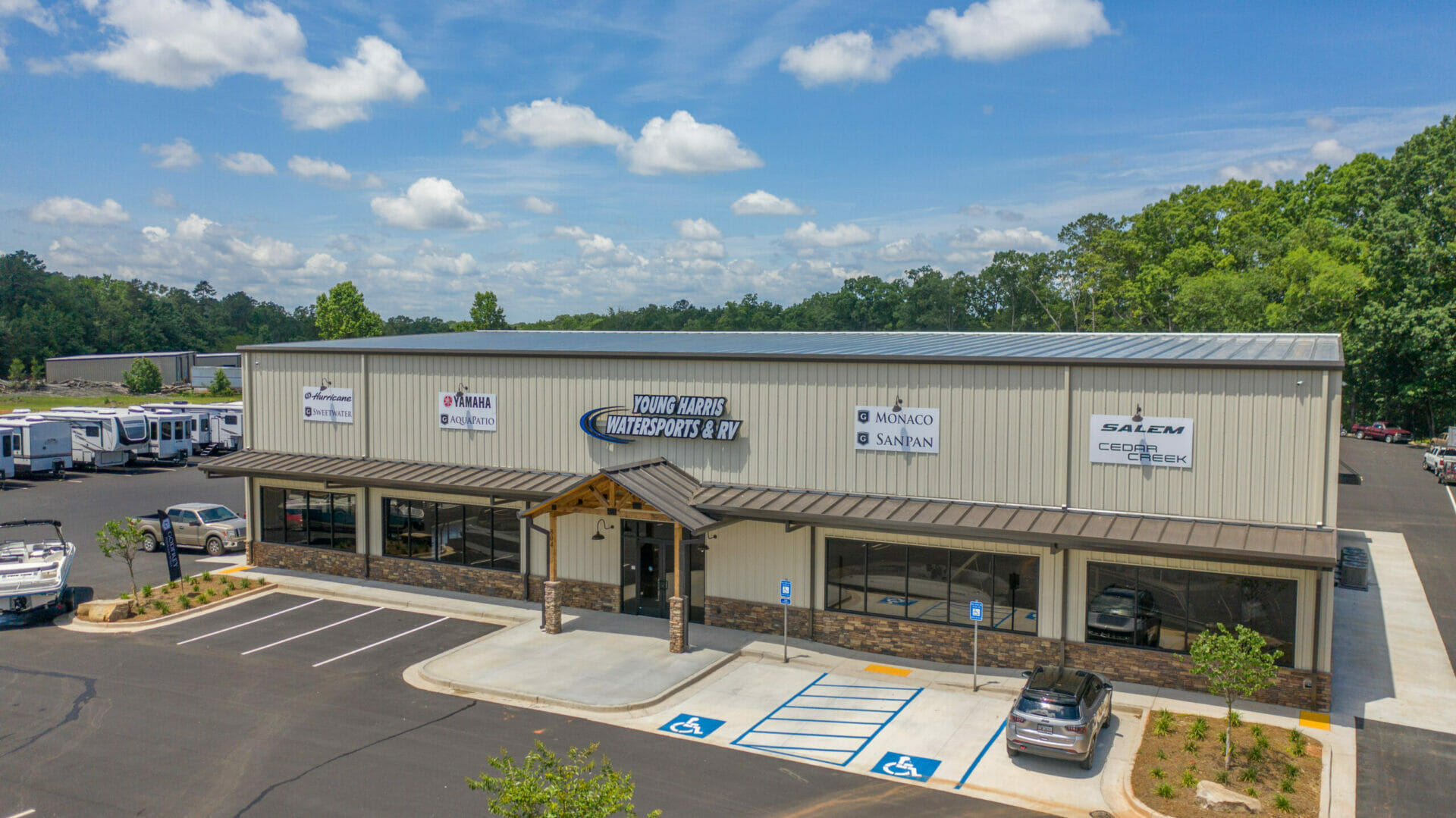 Today, prefab steel buildings are becoming more and more popular for all sorts of reasons. They are strong enough to withstand hurricane-force winds, heavy snow, rain, fire, and pests like termites. Our metal buildings are perfect for all industries including warehouses, mini storage units, retail establishments; municipal buildings; agricultural uses; residential use, and so much more.
1) STEEL BUILDING KITS ARE EXTREMELY LOW MAINTENANCE
Steel prefabricated buildings do not require any maintenance and can last up to 40 years. They don't need the same level of care as other types of buildings made with traditional construction materials like wood or brick. This makes prefab steel buildings perfect for commercial, industrial and residential use.
Paint finishes on prefab metal buildings are made to last with rust-resistant and high-performance paint that will not chip, crack or peel like other types of paints. The paint is baked into the surface so it won't wear off over time from sun exposure or impact.
2) YOU'LL EXPERIENCE TRUE ENERGY EFFICIENCY WITH PRE-ENGINEERED METAL BUILDINGS
Your prefab steel building will have high-performance paint finishes that are perfect for areas with extreme weather conditions, including heat, cold and windy climates as well as humid environments.
The precise engineering of prefabricated metal buildings ensures that they have the tightest of seals to prevent air from leaking in or out. Since prefab metal buildings are designed to be so airtight, you'll get the most out of your HVAC equipment. Heat won't escape in winter and cool air will remain inside during hot summer days. Also, the building's insulation is a must if you're trying to lower energy costs!
3) STEEL STRUCTURES ARE COST-EFFECTIVE TO BUILD COMPARED TO TRADITIONAL BUILDING MATERIALS
Timber construction may have a lower upfront cost, but those savings vanish the moment you have to replace warped or decaying wood. You won't incur any of those costs with prefab metal buildings!
Metal prefabricated buildings are the most cost-effective option of them all. The upfront costs for prefab metal buildings might be more than what you would pay for a traditional timber building, but the cost savings over time will be significant. Not only that, prefab metal buildings are durable and can last up to 40 years without maintenance!
4) PREFABRICATED STEEL BUILDINGS ARE HIGHLY DURABLE
You can't go wrong with prefab metal buildings! They are made to last and will not need any major repairs or replacements that you would regularly incur when dealing with wooden structures.
Our prefabricated metal buildings are made with galvanized steel that lasts for decades. It also doesn't warp, rot or decay as traditional building materials do. Once the prefab metal buildings are finished, they can be used immediately so you won't have to wait months while your wooden structure dries out before it's safe to use!
5) STEEL PANELS USED IN OUR BUILDINGS ARE PEST-RESISTANT
You don't have to regularly treat prefab metal buildings for termites and other insects that can cause structural damage. Since steel is pest-resistant, there's no need to worry about repairing damaged wood or replacing warped beams.
Pre-engineered prefab metal buildings are the perfect choice for homes and businesses in areas where termites, beetles, or carpenter ants thrive because they can cause serious structural damage to your building!
6) METAL BUILDINGS SYSTEMS ARE FIRE-RESISTANT
Fire can cause extreme damage to almost any building, but the good news is that steel construction of our metal building kits has an integral advantage over other types of construction. Noncombustible steel reduces flammability and can provide up to a four-hour rating on exterior walls.
Since prefab metal buildings are made with pre-engineered cold-formed steel, they are resistant to fire. This makes prefab metal buildings perfect for commercial, industrial, and residential use in areas where fire is a risk.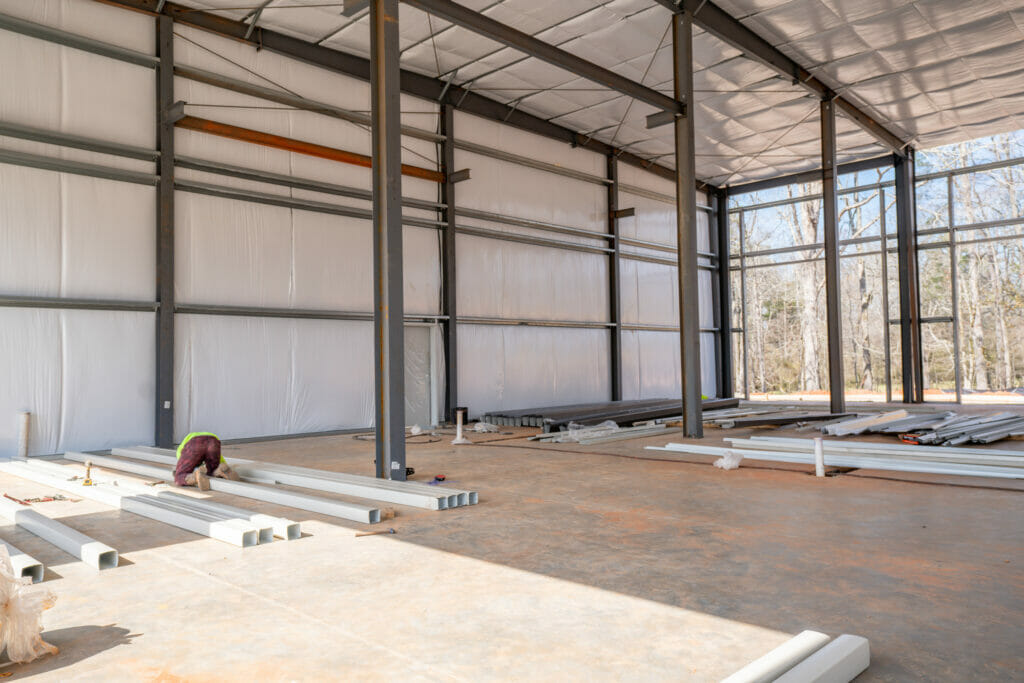 7) THIS TYPE OF BUILDING COMPONENT IS ALSO MOLD RESISTANT
Our pre-engineered metal buildings kits are highly resistant to mold and mildew. The prefab metal buildings are made with galvanized steel, which doesn't hold moisture as wood does so you won't have to worry about any damage from water or rot.
Mold can quickly destroy wooden structures because the material is weak when it comes to holding up against humidity levels that exist in many climates. It can also be harmful to your health if you are exposed to it for too long!
8) PRE-ENGINEERED STEEL BUILDINGS ARE WEATHER RESISTANT
When you choose prefab metal buildings for your construction project, you'll never have to worry about damage from high winds, heavy rain, snow, or sleet that can warp and corrode traditional building materials.
Our high-quality metal building systems can even withstand hurricane-force winds and earthquakes without sustaining any damage. You can rest easy knowing that your prefab metal building is standing strong and will protect whatever's inside from natural disasters.
9) METAL BUILDINGS OFFER INCREASED DESIGN FLEXIBILITY
Pre-engineered prefab metal buildings can be designed in almost any configuration you desire. You won't have to work with a limited number of design options as you would when dealing with traditional wooden construction.
You can choose from several roof styles, including flat roofs and gable roofs, which will make your prefabricated steel building stand out. You can also select prefab metal buildings with insulation to meet the energy-efficiency needs of your business or home.
10) STEEL FRAME BUILDINGS ARE QUICK & EASY TO BUILD AND MODIFY
Our prefab metal buildings are available in kit form, which makes them easy to transport and assemble on-site. This means prefab structures can be assembled in as little as a few days, depending on the size of your prefab metal building and how much work is required to prepare the foundation site.
Since prefabs buildings are factory-built, they require less time than traditional construction methods that involve cutting down trees and using other raw materials. This makes prefab metal buildings an ideal choice for people on a tight schedule or with limited building experience who want the benefits of steel construction!
11) YOU'LL EXPERIENCE SIGNIFICANT INSURANCE SAVINGS OVER TRADITIONAL CONSTRUCTION
Insurance premiums for prefab metal buildings are much lower than those of traditional construction because their steel structures make them resistant to fire and other common causes of property damage.
The walls on prefab metal buildings can't rot or be eaten by termites, so your insurance company will save money in the long run since they'll see that you're not a risk. Plus prefab metal buildings don't have the same energy-efficiency issues that wooden structures do, which is another factor in keeping insurance costs low over time when you choose prefab steel buildings.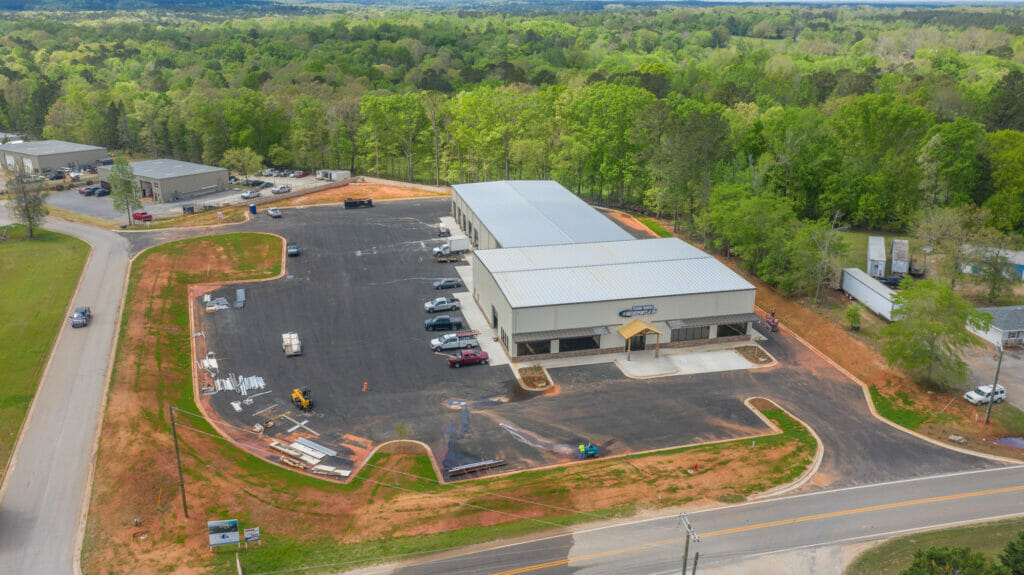 WHY YOU SHOULD CONSIDER A MAVERICK STEEL BUILDING KIT FOR YOUR NEXT CONSTRUCTION PROJECT
Steel buildings are versatile and low-maintenance, so you'll save money by investing in one. If this sounds like the type of building solution that would work best for your business or personal needs, reach out to our team of steel experts today!
Our pre-engineered frames come fully assembled and offer all the benefits listed above including weather resistance, fire safety features, pest protection, durability, and design flexibility. You can also expect excellent customer service from start to finish when working with us on your project. Get started by reaching out to our team of steel building experts today!