Maximize Your Space with a New 60 X 60 Metal Building
Maverick Steel Buildings' 60 X 60 Metal Building is the perfect option for your business, large or small. Whether you are in need of a warehouse, an office space, or a manufacturing plant to house your machinery and equipment – Maverick Steel Buildings' 60 X 60 steel structures can help. This steel-framed building offers durability unmatched by any other type of traditional construction.
Maverick Steel Buildings are built with high-quality 100% American-made steel and are precisely engineered, so you can be confident that your 60 X 60 Metal Building will last for years to come. Our pre-engineered designs are significantly faster with delivery and installation than traditional construction so you can get your new building in months rather than years.
The 60 X 60 Metal Building from Maverick Steel Buildings is a flexible and affordable option for your commercial space.
Durable Fully Enclosed Metal Structures
When it comes to quality and strength, our 60 X 60 metal building is a top contender. Our pre-engineered steel build kits are designed to withstand even the harshest of elements. The 60 X 60 metal building is resistant to fire, high winds, heavy snow loads, mold, termites, vermin, lightning, and even time. This size building is perfect for a variety of industries, including:
Agriculture
Commercial use
Industrial use
Recreational use (such as a metal garage, workshop, or barn)
Plus, the affordability, strength, and low-maintenance nature of our steel buildings make them ideal for all budgets. You'll enjoy the long-lasting durability of Maverick's metal buildings at a price point comparable to traditional construction options.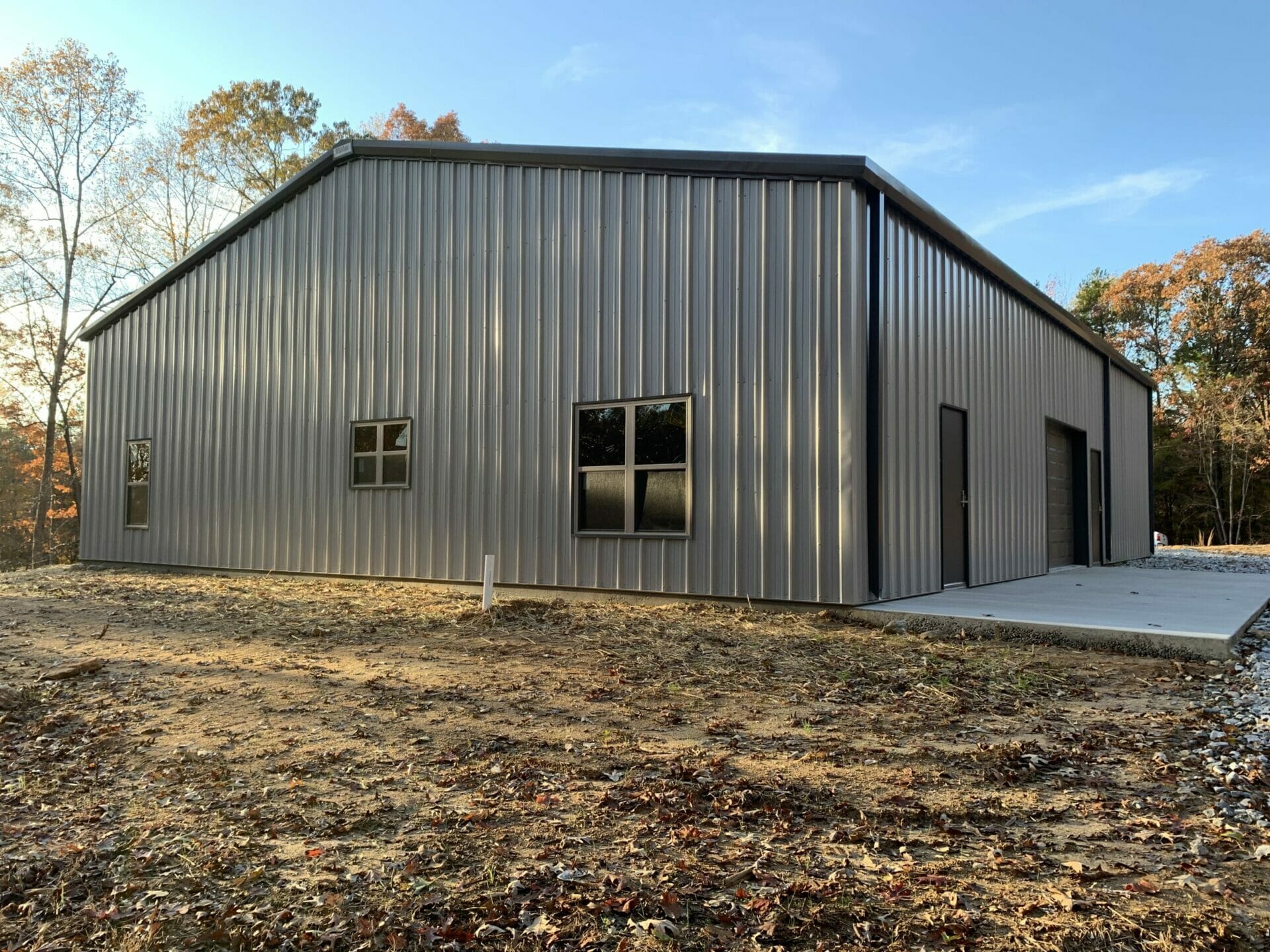 60 x 60 Steel Building Customization Options
These fully customizable pre-manufactured metal buildings are ideal for multi-bay garages with side entry and garage doors, as well as metal barns, industrial warehouses, mini-storage units, and more. With a 3,600 square foot custom building, you have the freedom to design and build a structure exactly to meet the needs of your application.
You can customize everything in the 60' long by 60' wide metal structure. We'll design the ideal steel building for your needs from start to finish. Adding flat or vertical roofs, lean-tos, doors, and windows, and more – our team of experienced designers can make it happen!
With our 60 X 60 Metal Building, you'll have plenty of space to work and grow your business.
Durable Steel Construction | Customizable to Your Needs
Our steel structures are customizable and come with a variety of options for your business needs – from warehouses, offices, factories, garages, barns, and much more! Whether you're looking for an affordable option that is strong enough to withstand high winds or want something that will last decades without requiring regular maintenance – we can help.
For more information on Maverick Steel Buildings' 60 X 60 Metal Building, feel free to contact our team of experts today. We'll be happy to answer any questions you may have and provide a free estimate for your steel building project.