American Made Steel Buildings: Florida
Maverick Steel Buildings has years of experience designing and manufacturing metal buildings for residential, commercial, and industrial applications. We have the knowledge to provide you with the best pre-engineered building solution for your needs.
Custom Steel and Metal Building Kits in Florida
Steel buildings in Florida offer a lot of benefits for homeowners and businesses. Our high-quality metal building kits are customizable to your needs, making them an excellent investment opportunity. Pre-engineered metal buildings are a fast and affordable way to provide a cost-effective solution for your Florida construction needs.
Our metal building kits are delivered on-site with all the materials necessary for assembly, as well as detailed instructions. This type of steel structure is one of the most versatile building types available today. They are often used in situations where storage space or low maintenance requirements are paramount concerns.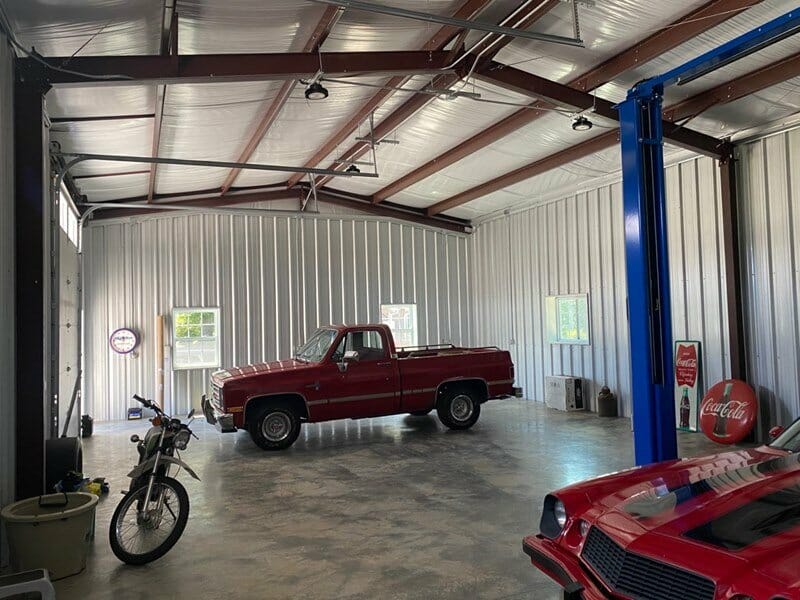 Maverick Steel Buildings offers prefabricated metal building solutions to residents and business owners throughout the State of Florida.
Florida Steel Buildings- American Made, Custom Designed
Whether you need office space, horse barns, metal garages, or warehouse storage, we can design and manufacture a custom solution just for you. Maverick Steel Buildings offers customization options that allow you to design your building project to meet your exact needs.
Check out some of our steel building projects for ideas and inspiration or give us a call today for more information about our steel building kit manufacturing and design services. With high-quality building materials and customization options to meet your needs – we are your answer to steel buildings in Florida.
Pre-engineered Metal Buildings in Florida
With hundreds of steel building kits designed and manufactured in the last year alone, we have the experience you need to get your project completed on time. Maverick Steel Buildings manufactures a wide range of steel building kits for use in commercial, industrial, and agricultural environments.
Our metal and steel building kits are affordable and can be installed on any concrete foundations that you provide. We offer various types of standard prefabricated building kits as well as custom design services to suit your building process needs. Reach out to our team to learn more about how we can help you – contact us today!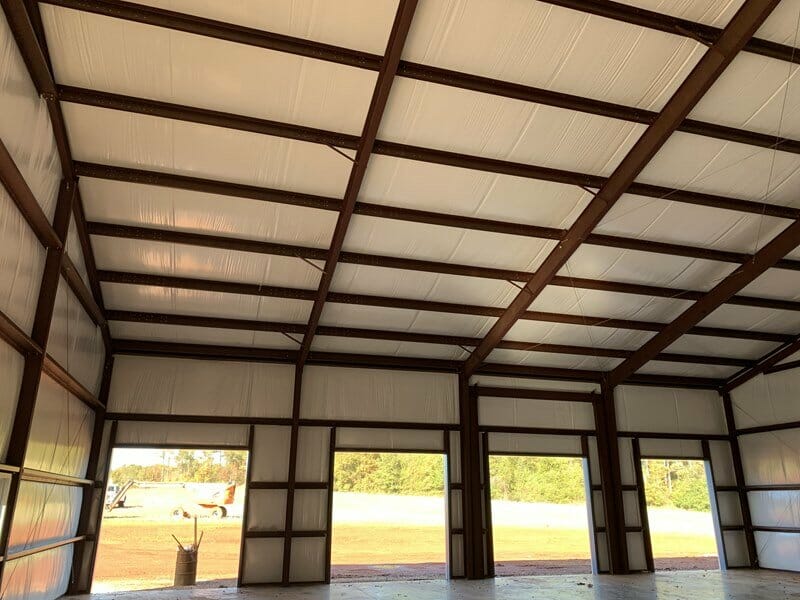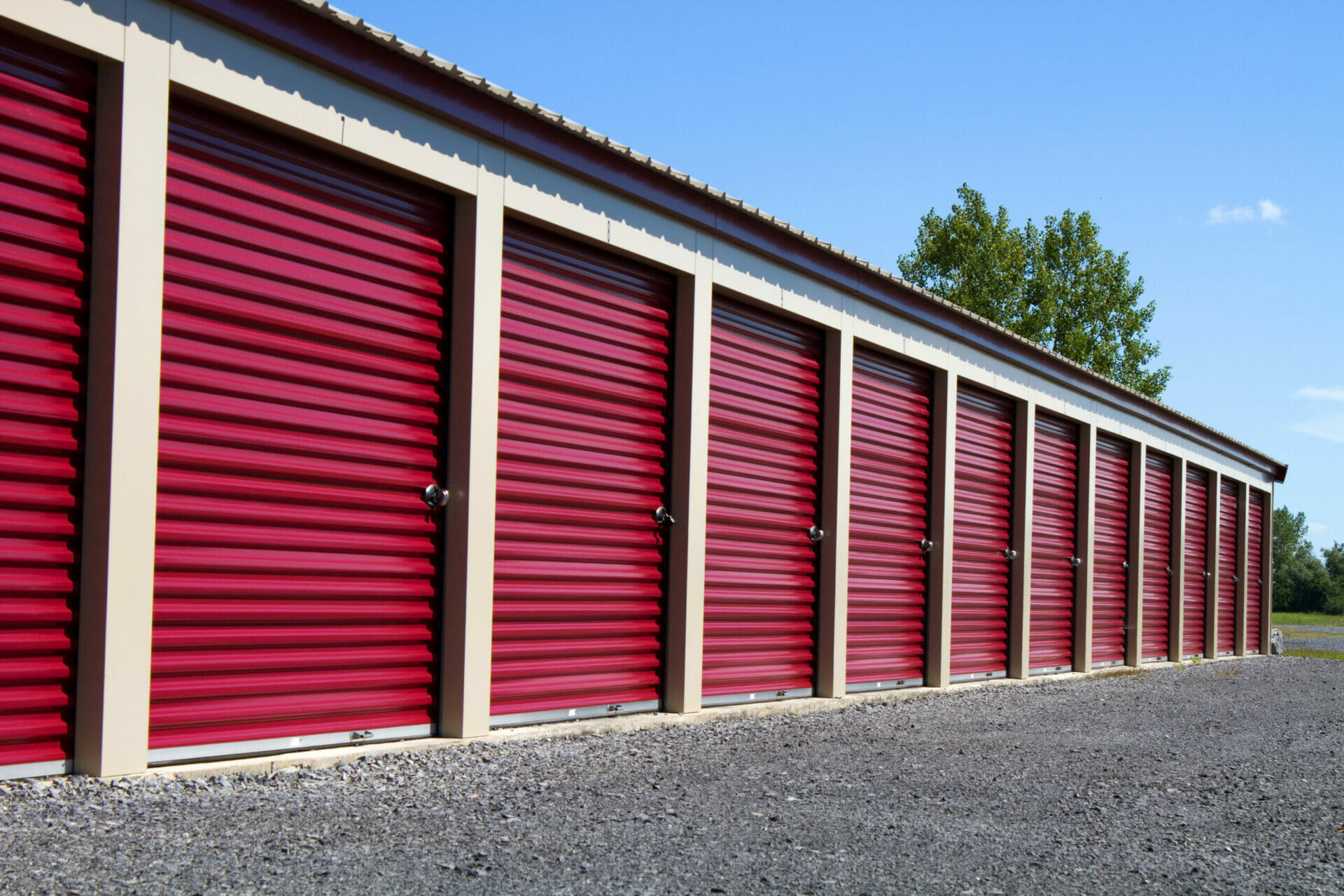 Florida Home and Business Owners Choose Custom Steel Building Kits Over Traditional Construction.
Florida Steel Buildings: Everything You Need to Know
Maverick Steel Buildings provides pre-engineered building solutions in Florida that are designed to meet local building codes. Your steel building kit is carefully designed by our in-house engineering team to withstand weather conditions including heavy rain, hail, and even hurricane-force winds.
We offer a wide range of steel building kits for all types of applications including industrial spaces, retail spaces, workshops, and so much more. Our steel buildings are available in a variety of shapes and sizes to suit your needs, including buildings designed with loading docks for large equipment.
Affordable & Customizable Steel Building Kits
Our building kits have been shipped throughout the State of Florida from Tallahassee to West Palm Beach, to Miami. In central Florida, our prefabricated steel horse arenas are used by equestrian estates to ensure their property can be used year-round. Due to the nature of our clear span spaces – the air is able to be easily circulated in an energy-efficient manner.
There are a lot of choices when it comes to choosing your pre-engineered steel-framed structure. Our prefabricated metal buildings come with only top-quality components, so you can be sure that your investment will last for years and years to come.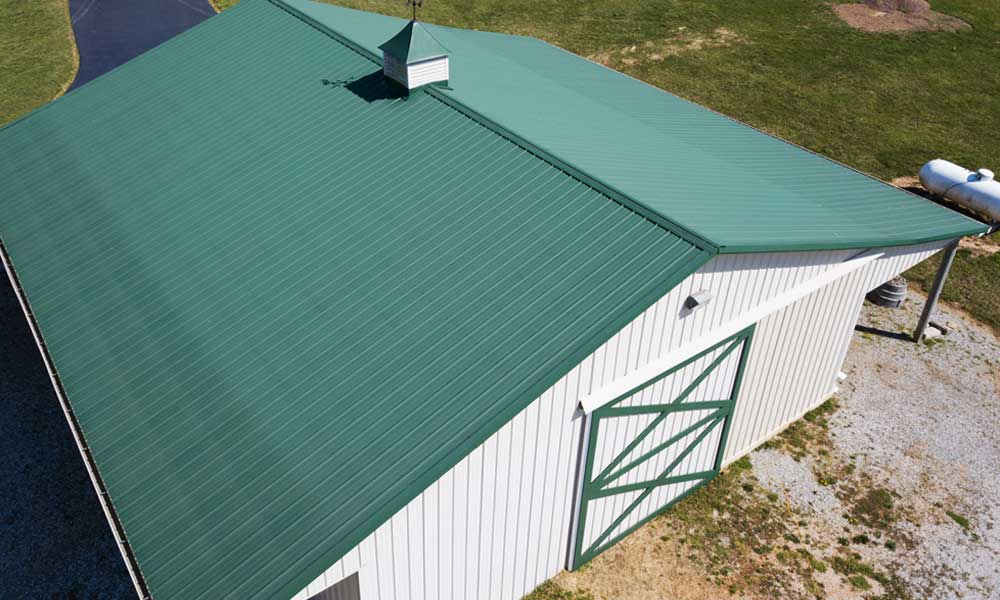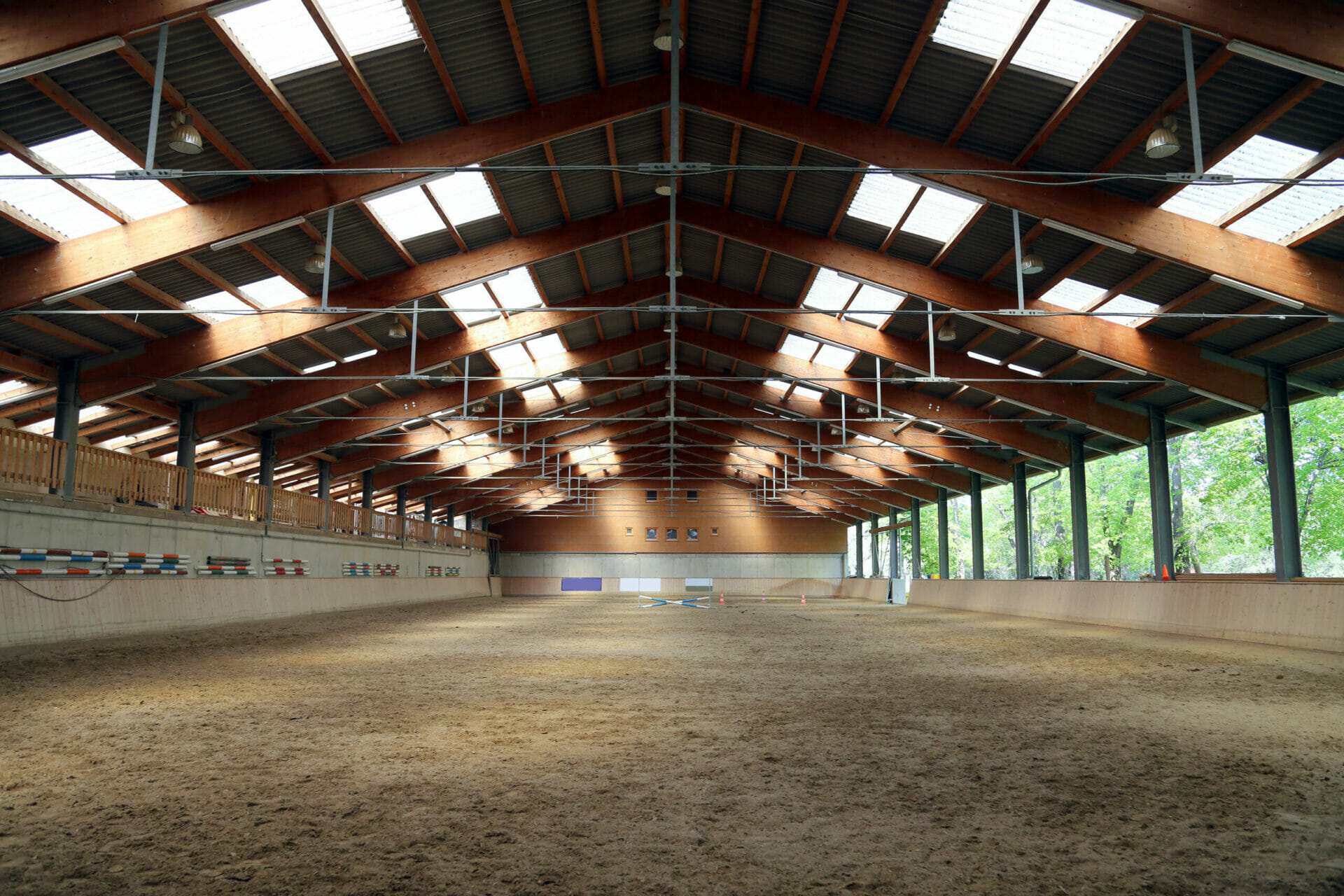 Florida Residents Buy Steel Building Kits Made with 100% American Made Steel.
Manufacturing a High-Quality Steel Building Kit That Lasts
Maverick Steel Buildings manufactures steel structures specifically designed for Florida's harsh climate. Our prefabricated metal building kits in Florida offer protection against damage done by pests including rodents, termites, and other bugs. Additionally, steel is naturally resistant to the harm caused by fire damage, water damage, and mold.
Our steel building kits are easy to assemble and offer many benefits including energy efficiency, fire resistance, water resistance, pest resistance, and more. We offer prefabricated buildings with airflow that can help keep your environment healthy without using too much energy on ventilation systems.
Custom-Designed Steel Building Kits in Florida
Maverick Steel Buildings' structures in Florida are durable and cost-effective. Steel is fire resistant and can withstand years of wear and tear, making it the perfect material for any use – from storage to engine repair. With their customizable nature, steel buildings offer a practical solution for anyone looking to take on an ambitious project with little experience or time constraints.
Unlike traditional construction methods that require laborious work with lumber beams, prefabricated steel buildings are faster and easier to construct than wood frame construction. This is due to the puzzle-like nature of their construction where each piece fits perfectly into place.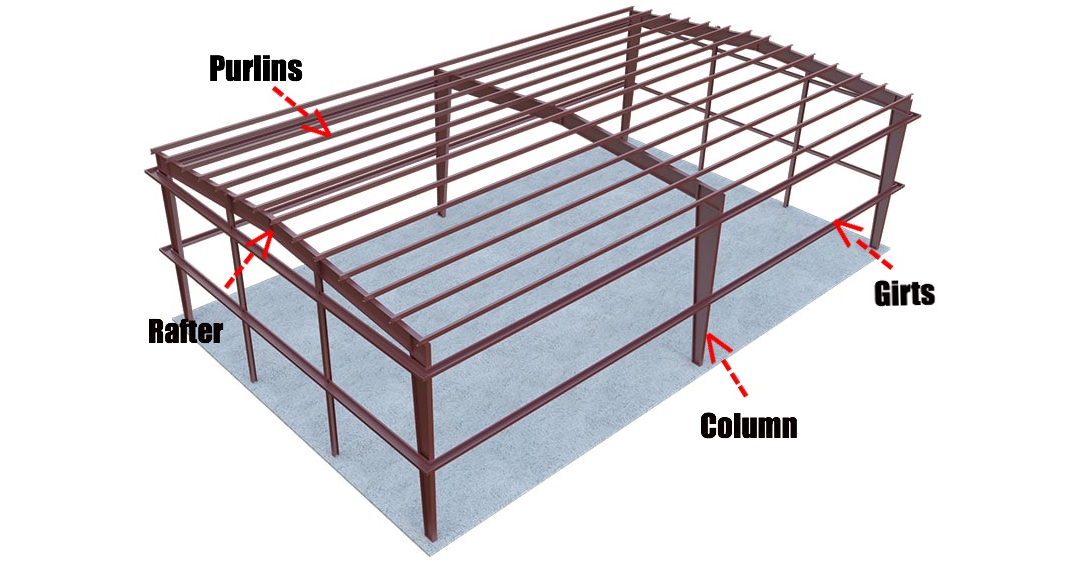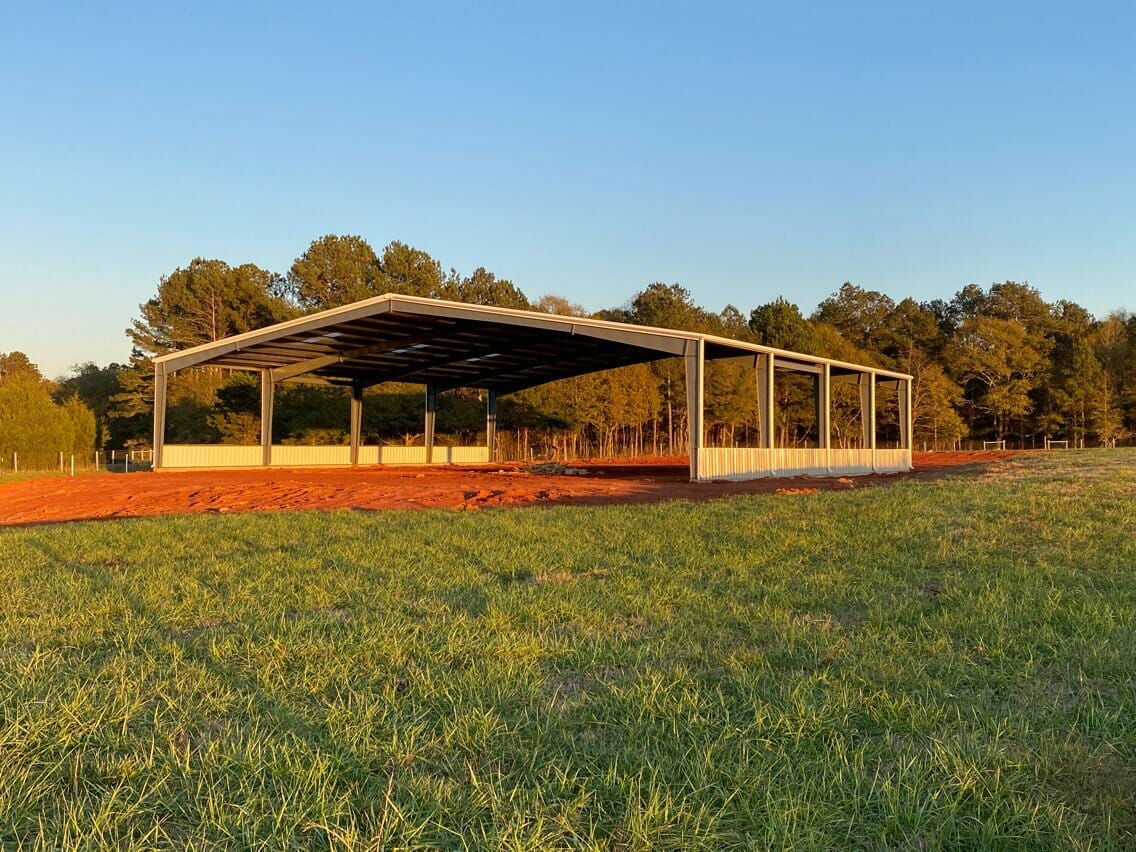 Maverick Steel Buildings are Designed for You
Reach out to our team of steel building professionals to learn more about how we can design and manufacture your custom metal building kit. Call with any questions you may have and get your building priced out today!
Why Choose Maverick Steel Buildings
Building Custom Metal Structures Is Our Specialty
Safety And Durability – Fire Resistant Metal Buildings Last A Lifetime
Cost Savings – Much More Cost-Efficient Than Traditional Wooden Structures
Simple And Cost-Effective To Expand When You Need More Space
Attractive Building Finish In A Wide Variety Of Options And Colors
Environmentally Friendly – 25-35% Of Our Materials Are Recyclable
High Clearances – Perfect For Hanging Storage Or Car Lifts
Faster And Easier To Construct Than Traditional Methods
Customizable To Any Use – From Multi-Vehicle Storage To Retail Buildings
Low Maintenance – No Need To Paint Or Patch
100% American Made Steel – Supporting A Network Of American Businesses
Hear From Our Satisfied Customers
We take great pride in a job well done. Many of our satisfied customers have taken the time to write about their experience with Maverick Steel Buildings. Here is what they had to say.
...All aspects of the project were superb examples of customer service and product quality. I now have a building I will enjoy as a workshop for many years to come. If you need a steel building done right the first time, call Taylor at Maverick Steel Buildings...