Steel Building Warehouses
Maverick Steel Buildings provides rigid frame steel warehouse buildings that are built with the highest quality 100% American Made Steel and offer you a variety of customization options to fit your warehouse operation.
Custom Designed Metal Warehouse Kits
Maverick Steel Buildings provides prefabricated buildings that are built with high quality 100% American Made Steel which ensures your structure lasts a lifetime. Engineered steel is resistant to termites, fire, mold, and more – meaning your investment is protected.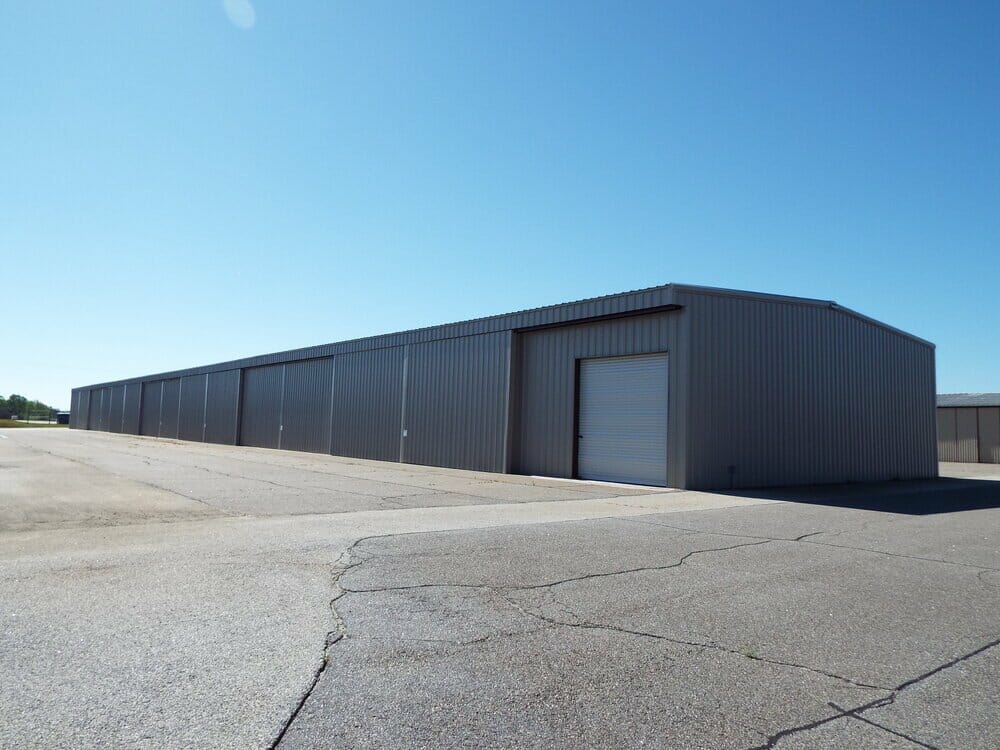 Steel Warehouses Are Perfect for Any Weather Condition
From heavy snow, rain, and wind to earthquakes – our steel warehouse kits stand up to the test. Due to the strength of the steel, our metal building kits are capable of providing unlimited length to your metal warehouse or distribution center that is entirely customizable to what your operation requires.
Rigid Frame Steel Warehouse Kits
The steel framework of our prefab steel building kits for warehouses provides significant structural integrity as well as protection from fire hazards such as sparks from welding machines catching on flammable materials stored nearby. For those who need additional overhead storage there can be mezzanines added to your building project that will provide plenty of extra room without sacrificing floor space below them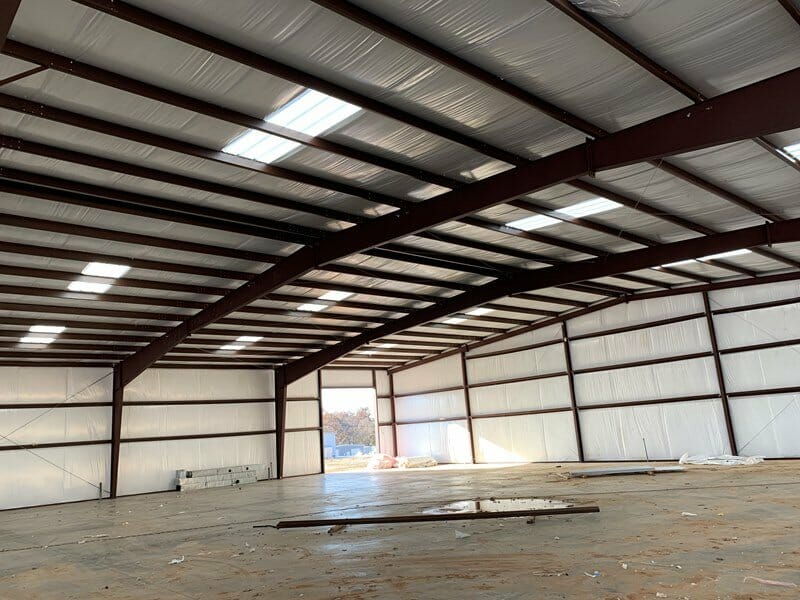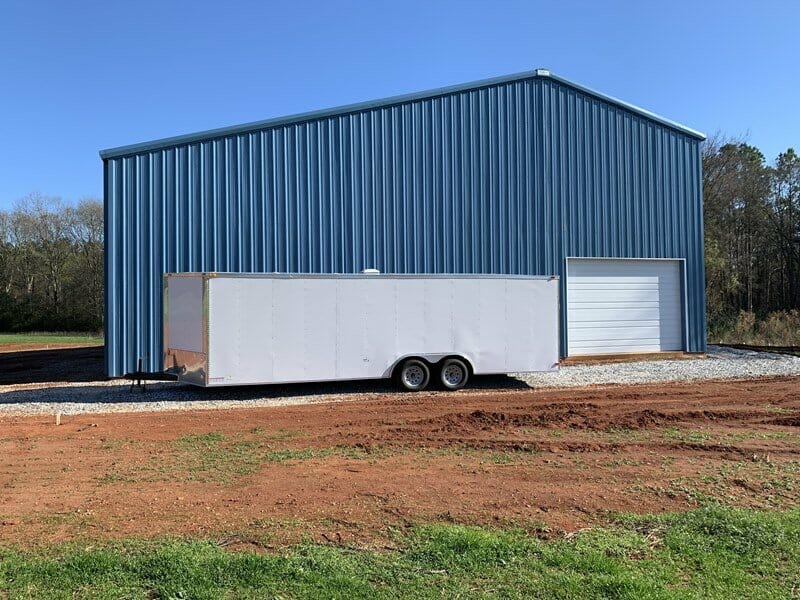 Reliable & Durable Warehouse Metal Building Kits
A warehouse is a vital place in any company's supply chain. Whether it be for storing dry and consumable goods, or to store machinery and equipment, warehouses are an integral part of any business. Warehouse managers have many important considerations when choosing the right kind of space, including budget, efficiency and security needs. Steel frame kits offer all these benefits at once because they are affordable while providing the strength necessary for heavy duty tasks.
Metal Warehouse Buildings
Our steel warehouse buildings are designed to meet all local building code requirements based on the zip code for your shipping location. Customizable finishes, overhead doors, and windows allow you to adapt your steel structure to any application.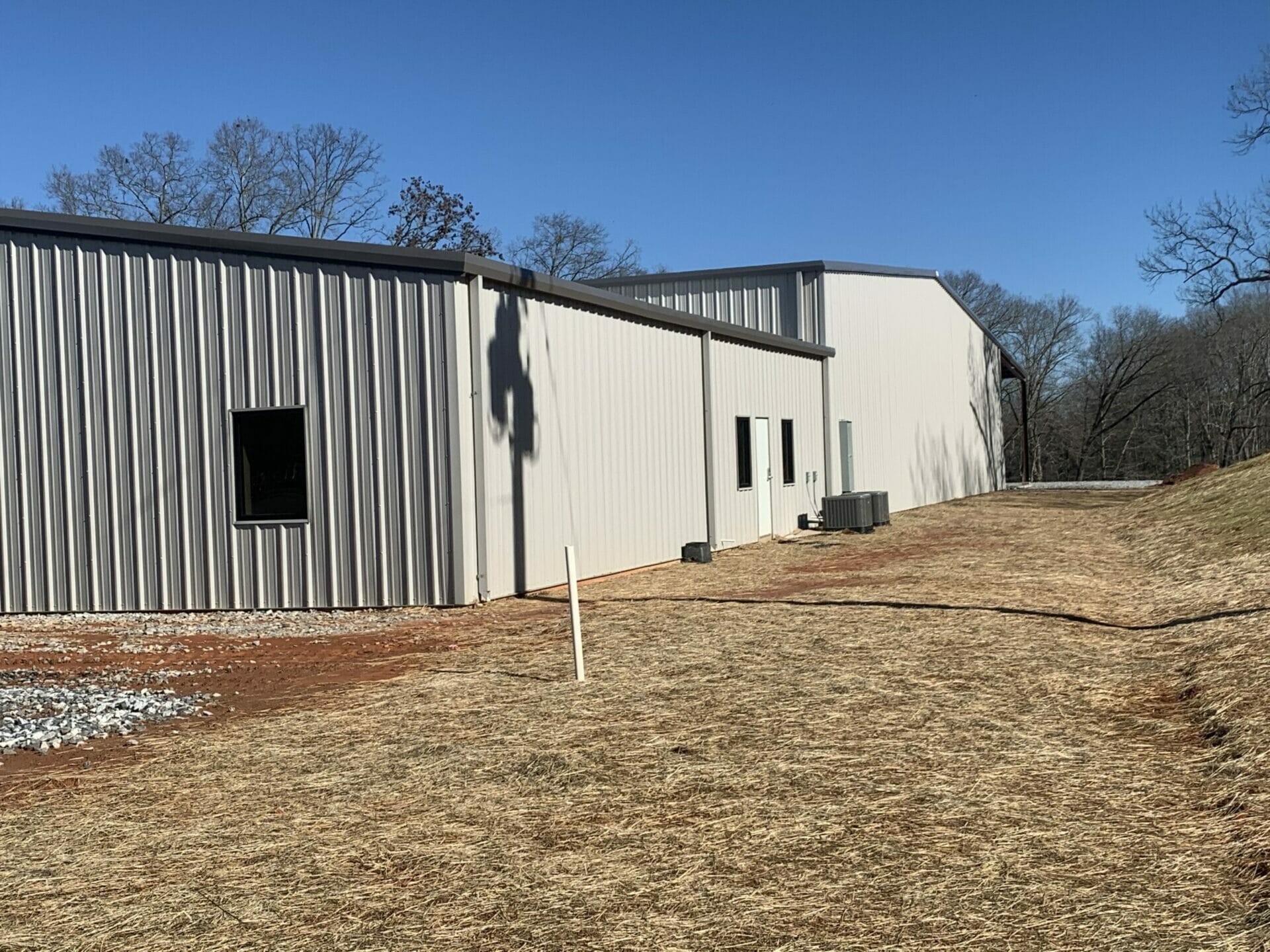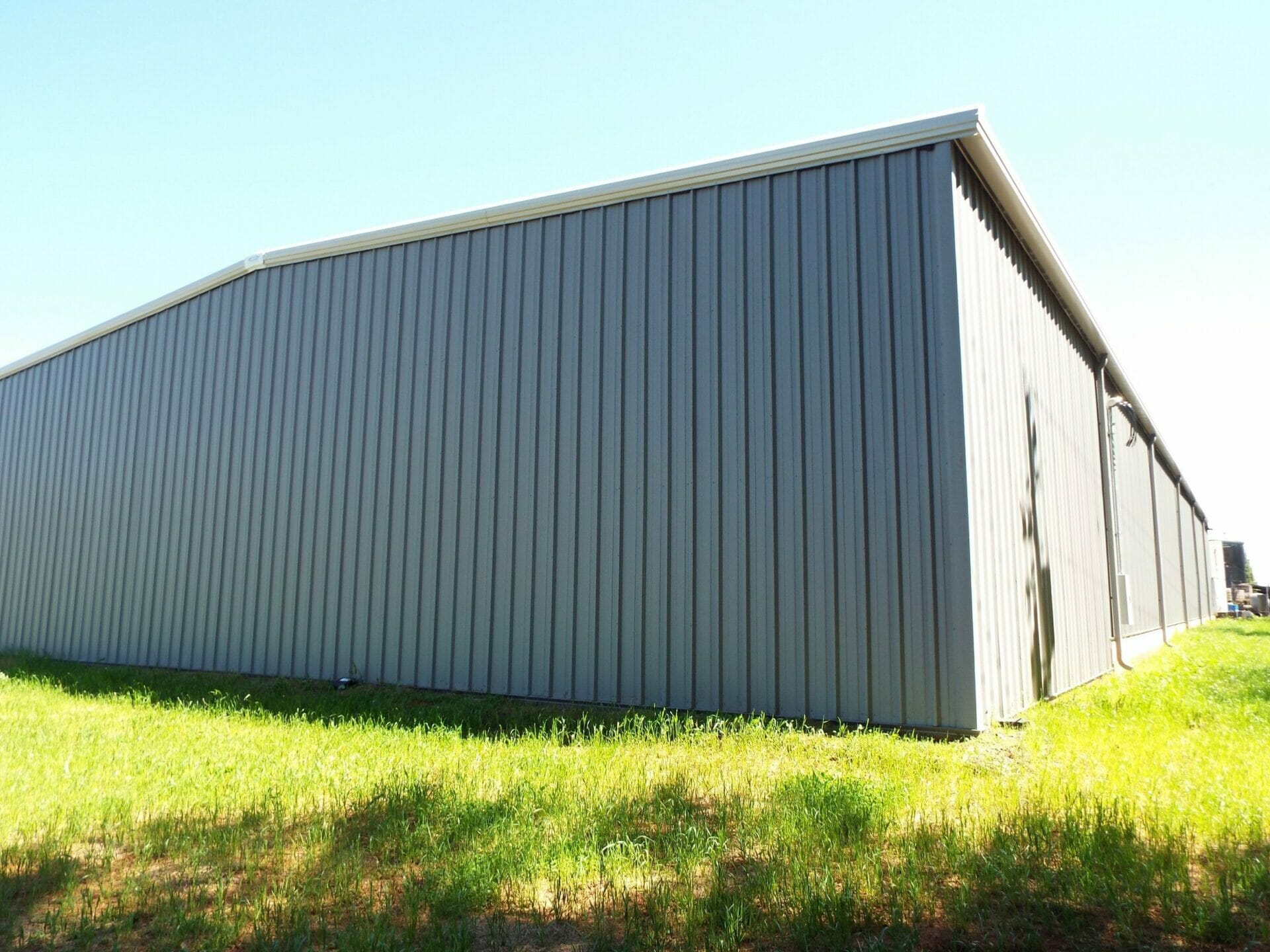 Our Warehouse Steel Building Systems Are Engineered to Last
Maverick Steel Building kit's steel framing is so strong it can span large areas without needing interior support columns. This provides you more versatility in storing and moving your products quickly and efficiently. Lumber is the number one source of first ignited material in warehouse fires where steel framing is noncombustible.
Customized Steel Warehouse Kits to Fit Your Operation
Maverick Steel Buildings provides metal building kits to home and business owners across the southeast. We offer structures including steel retail offices, metal garages, industrial steel buildings, and so much more. Reach out to our team of professionals today to get a free quote on your building project.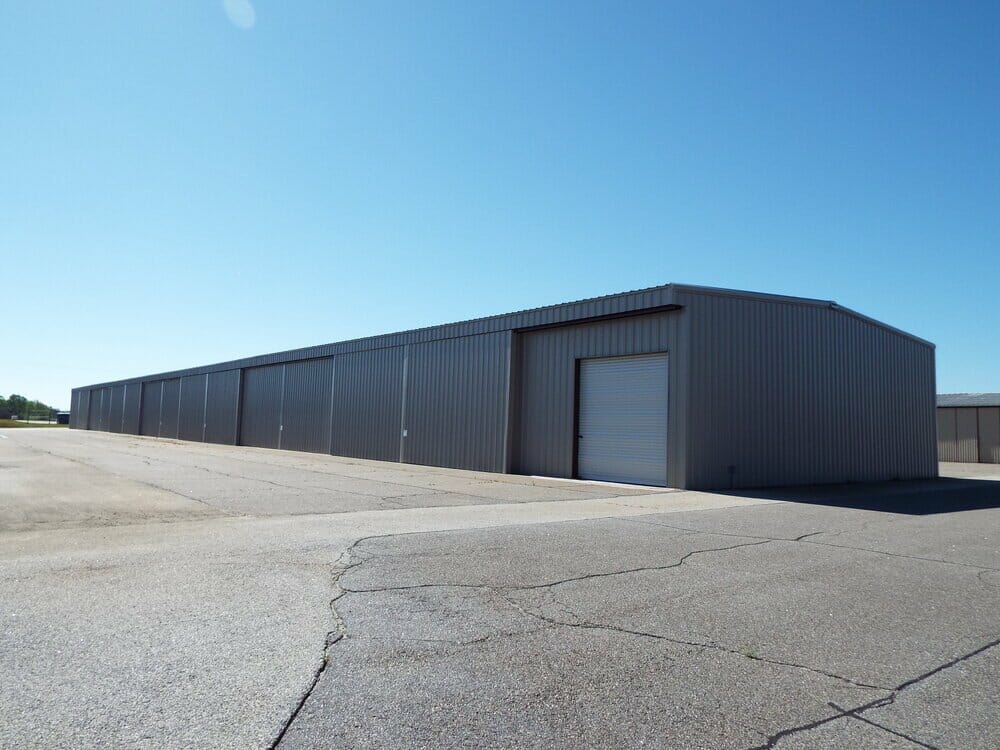 Why Choose Maverick Steel Buildings
Building Custom Metal Structures Is Our Specialty
Safety And Durability – Fire Resistant Metal Buildings Last A Lifetime
Cost Savings – Much More Cost-Efficient Than Traditional Wooden Structures
Customizable To Any Use – From Warehouse Storage To Distribution Centers
High Clearances – Perfect For Mezzanines And Crane Systems
Faster And Easier To Construct Than Traditional Methods
100% American Made Steel – Supporting A Network Of American Businesses
Maintenance Free – No Need To Paint Or Patch
Simple And Cost-Effective To Expand When You Need More Storage And Community Space
Attractive Building Finish In A Wide Variety Of Options And Colors
Environmentally Friendly – 25-35% Of Our Materials Are Recyclable
Hear From Our Satisfied Customers
We take great pride in a job well done. Many of our satisfied customers have taken the time to write about their experience with Maverick Steel Buildings. Here is what they had to say.
...All aspects of the project were superb examples of customer service and product quality. I now have a building I will enjoy as a workshop for many years to come. If you need a steel building done right the first time, call Taylor at Maverick Steel Buildings...