High-Quality Steel Daycare Buildings
Custom engineered steel buildings provided by Maverick Steel Buildings are perfect for the diverse needs of Big Box Stores. Our 100% American buildings are built to be durable, long-lasting, and cost-effective.
Starting a Daycare Business with a Custom Steel Building
Whether you're opening your own local child care center or looking to expand the footprint of a current one, it helps to know what the options are in terms of materials. One such option is a steel daycare building, as it offers the structural support needed to supply all the needs a building of this nature would require.
A closer look at the characteristics of a steel building will provide some insight into why this might be a good fit for a child care business.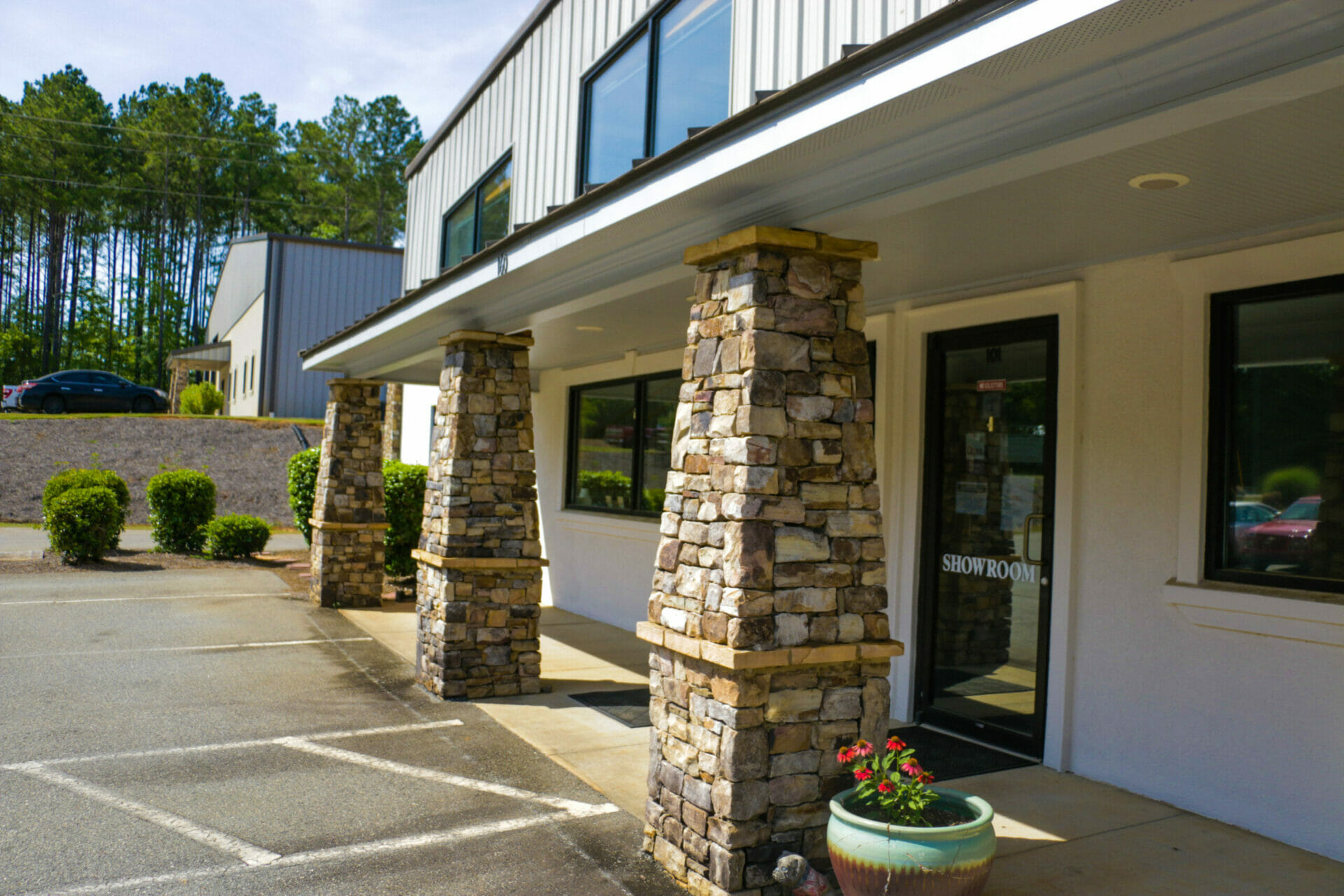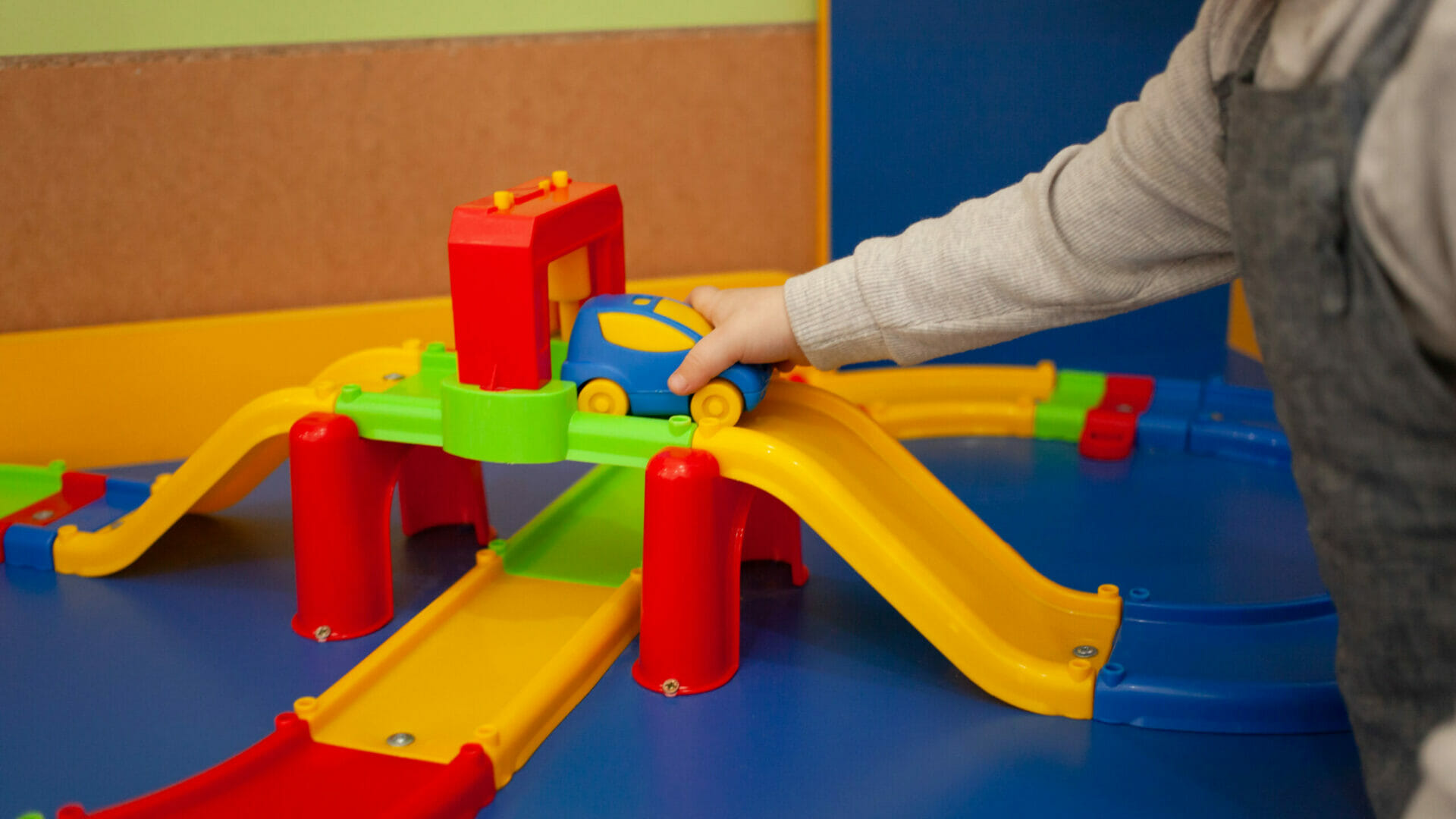 Things to Consider When Building a Daycare Center
If this new build also happens to be for a new daycare facility you're hoping to open, it's important to consider some factors before you're ready to open your doors.
Safety Protocols
Apart from a degree or certificate, you will also need to go for basic first aid training. You may also send all the teachers and helpers to the school for this training too. It's also a good idea to have health and safety officials have a look at your premises to see whether it's as safe as can be.
Some states may even require this as part of the operation license. It is important to ensure that there are no trip hazards, that all the electrical outlets have childproof covers, and that cleaning supplies are stored safely and out of reach.
Contracting
It's important that you have the legal side of childcare in place. This means a contract that states your roles and responsibilities, as well as those of the parents or guardians. This includes items such as payments and their due dates, what happens in the event the child gets hurt, and indemnity clauses to restrict the liability of the school and staff.
Creating a small business plan will also be beneficial and can help you to secure funding, should you need it. This document should include your business model, how you plan to market your services, and your overall financial projections.
Regulatory Requirements
Early childhood education requires a special touch along with specific degree and daycare licensing requirements. Before opening a daycare, it's important that you, as the business owner, have these qualifications and that your staff does too.
Additionally, when you hire staff you'll need to conduct background checks for each member to ensure the safety of the children in your care.
Activities Beyond the Curriculum
Once you have a curriculum in place, it's time to choose additional activities that will set your school apart from other daycares in the area. This can include art classes, junior gymnastics, swimming classes, or STEM-based activities that allow further development.
Steel buildings offer fully customizable clear-span spaces that are perfect for this. The number of children you can accommodate will depend on the size of your space and how you intend to use it.
The Benefits of Using a Steel Building for a Daycare Center
A steel building for a daycare center offers certain benefits. The most important benefit is that steel buildings are very durable. They can withstand severe weather conditions and are not susceptible to fire or termites. This makes them a very safe option for a daycare center. Below, we will go into further detail.
Quick Turnaround Time
A brick-and-mortar building can take several months to complete and has a high labor demand. Furthermore, weather conditions can easily slow the process down as you can't build while it's raining. Steel fabrications are far simpler to build and, in many instances, this takes place in a factory off-premises.
Durability
A prefabricated steel building can withstand the elements. When you combine that with insulation and strategically placed doors and windows, you have the added benefit of energy efficiency. Steel structures do well in several climates and can withstand hard rain and gale-force winds.
Cost Effective
Steel daycare buildings offer reasonable price points when compared to brick-and-mortar and wood. When you add to that the longevity of the material, the costs come down even more. Also, when the steel building is prefabricated, it only takes a small team to build, cutting down on labor costs.
Safety
Once installed, a steel building offers safety measures such as solid construction and the ability to offer seamless design. This is an important aspect for little fingers, as they have fewer opportunities of getting wood splinters or cuts. These buildings are also known to withstand strong winds and fires.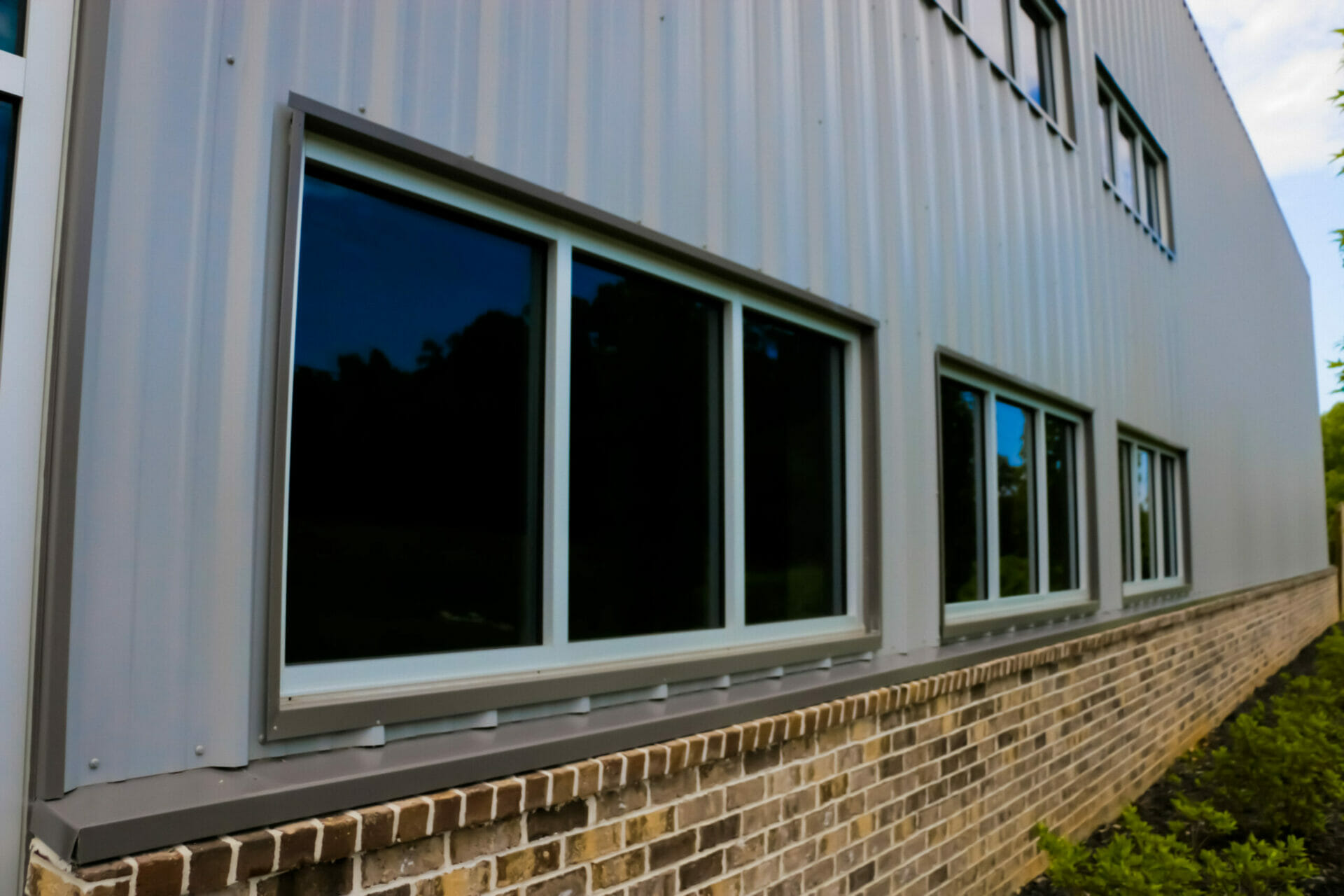 Steel Building vs. Traditional Wood-Frame Building: The Costs
Steel buildings and traditional wood-frame buildings are both used to build daycare centers. While both have their benefits and drawbacks, it comes down to cost.
Cost Factors of a Steel
Building
When it comes to the costs of a steel building, these are the factors to consider:
Steel offers longevity, which means that it hardly ever needs to be replaced
There is hardly any maintenance on a steel frame building
Steel buildings allow greater flexibility in floor plans due to their strength, which reduces the need for support beams
Prefab steel buildings offer a quick setup, which means less money spent on labor
It may become costly to insulate, which is a drawback
Cost Factors of a Wood-Frame Building
Wood is attractive and provides that extra layer of insulation; however, there are other cost factors to consider:
Wood has a shorter lifespan than steel, which pushes up maintenance, repair, and replacement costs
Wood needs to be treated and possibly painted to prolong its longevity
It may take time to build a wooden frame, which pushes up labor costs
There are more safety risks with wood, which pushes up insurance costs
Insulation and heating costs are lower in a wood-frame building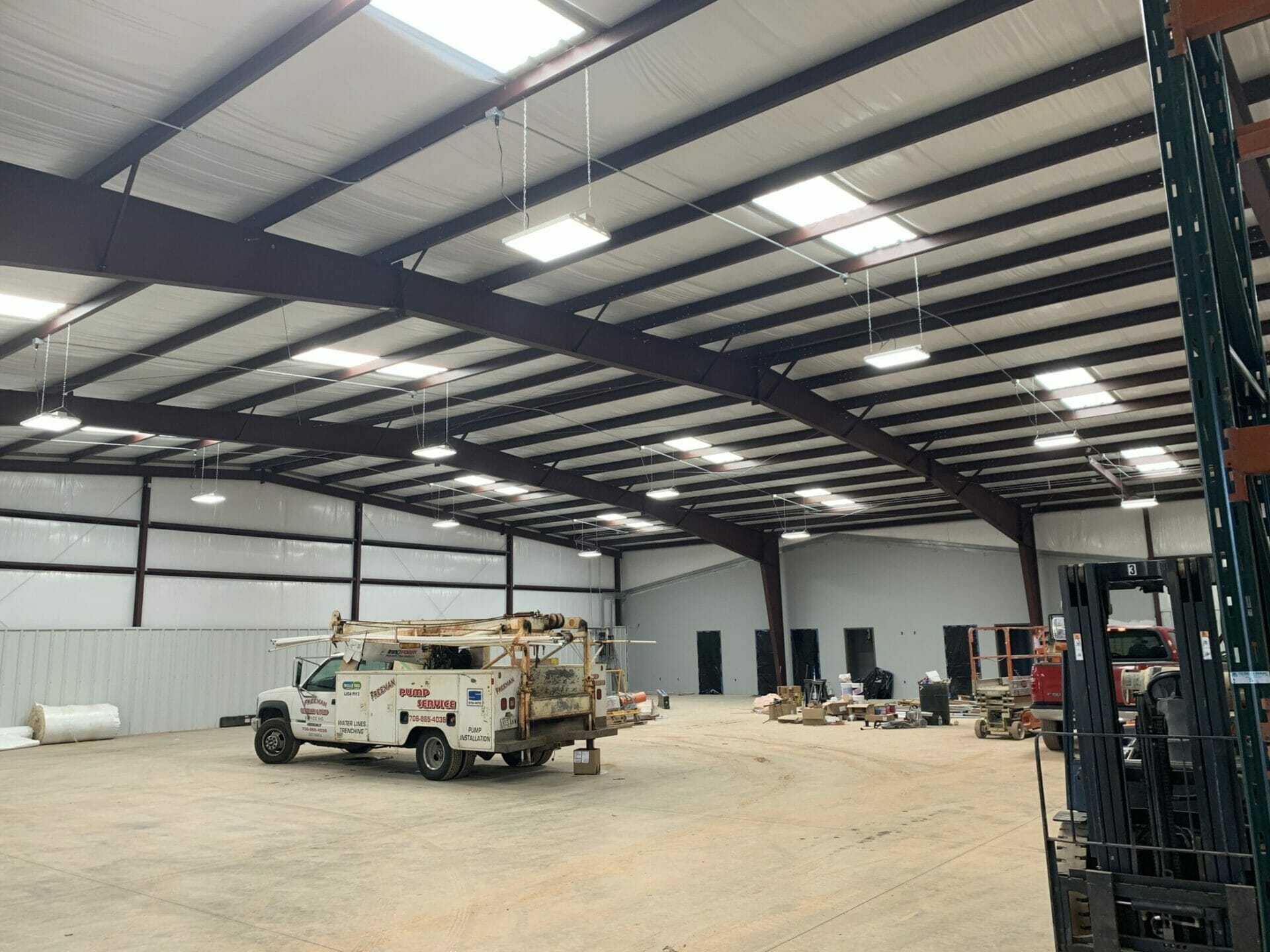 As fire is a lower hazard for a steel building, you'll save on insurance costs, which frees up money for other things your daycare might need.
The Fire Safety Benefits of a Steel Building
Steel is one of the most robust materials to withstand fires. Here are some of its benefits:
Steel doesn't act as a conduit for fire, which means it isolates fire instead
As a non-combustible material, steel doesn't add to the safety hazards of a fire
It's simple to increase the fire safety of a steel building through simple additions such as panels
Steel buildings can slow down the progression of a fire as it takes a lot longer for the fire to travel through the steel frames
Repairs on steel frames are easier and cheaper as the damage is much lower than in wooden buildings
There is a high chance a steel building might not have damage at all
Building a Steel Daycare Center
The quality of the building is an important factor to consider, as you want a safe and durable building for your daycare center. Maverick Steel Buildings only uses 100% American steel in its constructions due to its quality and strength. Call today to price your steel daycare building.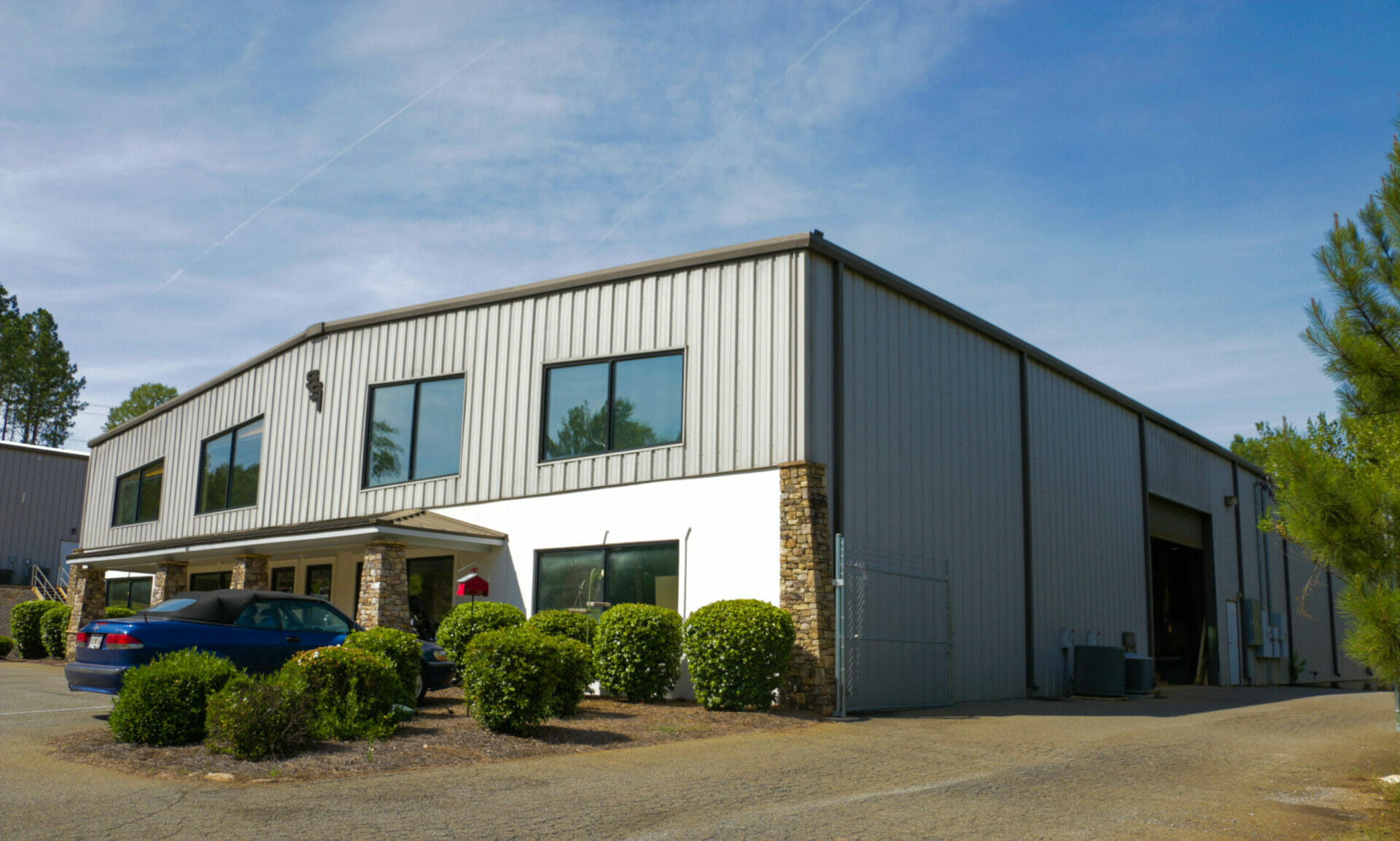 Why Choose Maverick Steel Buildings
Building Custom Metal Structures Is Our Specialty
Safety And Durability – Fire Resistant Metal Buildings Last A Lifetime
Cost Savings – Much More Cost-Efficient Than Traditional Wooden Structures
Customizable To Any Use – From Workshops To Aircraft Hangars
High Clearances – Perfect For Mezzanines And Multi-Story Solutions
Low Maintenance – No Need To Paint Or Patch
Environmentally Friendly – 25-35% Of Our Materials Are Recyclable
Simple And Cost-Effective To Expand When You Need More Space
100% American Made Steel – Supporting A Network Of American Businesses
Attractive Building Finish In A Wide Variety Of Options And Colors
Faster And Easier To Construct Than Traditional Methods
Hear From Our Satisfied Customers
We take great pride in a job well done. Many of our satisfied customers have taken the time to write about their experience with Maverick Steel Buildings. Here is what they had to say.
...All aspects of the project were superb examples of customer service and product quality. I now have a building I will enjoy as a workshop for many years to come. If you need a steel building done right the first time, call Taylor at Maverick Steel Buildings...