Learn About Our 40×80 Metal Buildings
Have you been looking for a building that can handle your needs? Do you need to store machinery or equipment? Are you an RV owner and in need of shelter from the elements? The 40×80 metal buildings are large enough to hold all of these things and more.
Get Your 40×80 Metal Building from Maverick Steel Buildings
Metal buildings are a perfect solution for any type of industrial project. Metal buildings are not only aesthetically pleasing, but they also offer a wide range of features that can help you meet your business needs. A metal building that is 40′ long and 80′ wide can be customized to fit the application requirements needed by our customers. If you need assistance with your requirements, design, or just have questions feel free to call us for help!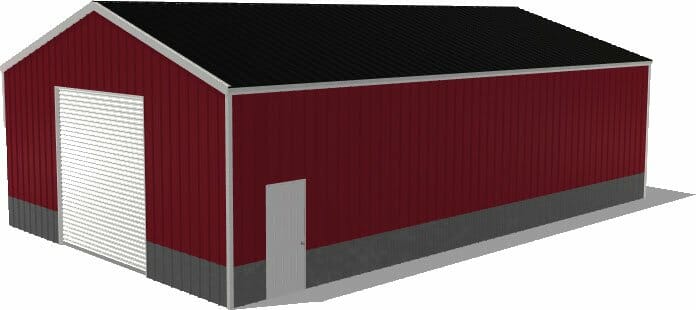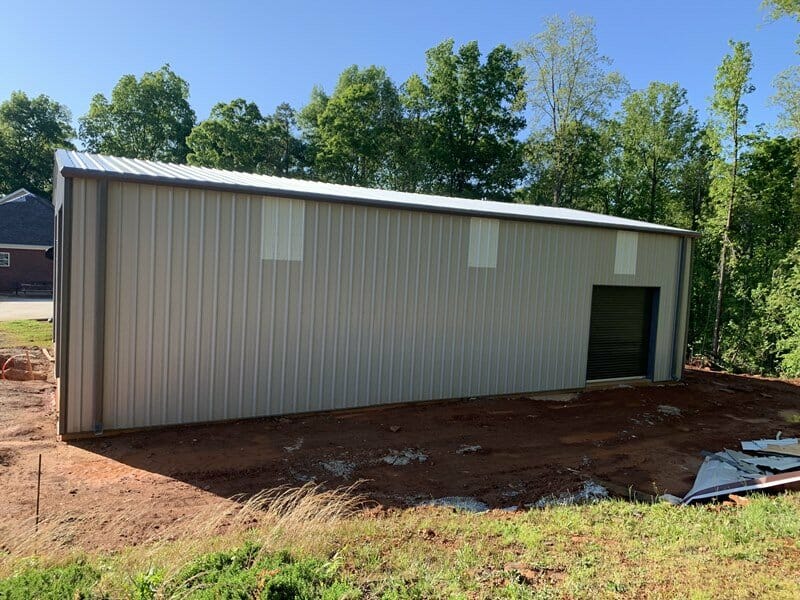 40×80 Metal Buildings are perfect for both residential and commercial storage needs
Our 40×80 steel buildings are the perfect size for many types of storage needs whether residential or commercial uses. If you are looking for a 40×80 metal building, then you have come to the right place.
Residential
A 40×80 storage unit is perfect for machinery and equipment that needs protection from the elements or anything else in between. Additionally, in the residential space, these buildings are the perfect size to store all your farm equipment, RV's, campers, or any other large equipment.
Commercial
For commercial storage, you can turn these 40×80 metal buildings into large storage units or multiple rows of units to provide a long-lasting structure to maximize your storage profits. Maverick Steel Buildings has years of experience designing and manufacturing steel building kits that will meet your needs.
Metal Buildings That Are Big Enough for Anything
A 40×80 metal building can serve as a reliable shelter for large, valuable possessions such as vintage vehicles, tools and equipment, animals and supplies, and much more. If you're searching for an affordable 40×80 structure that can provide reliable performance year after year, we have exactly what you need at Maverick Steel Buildings.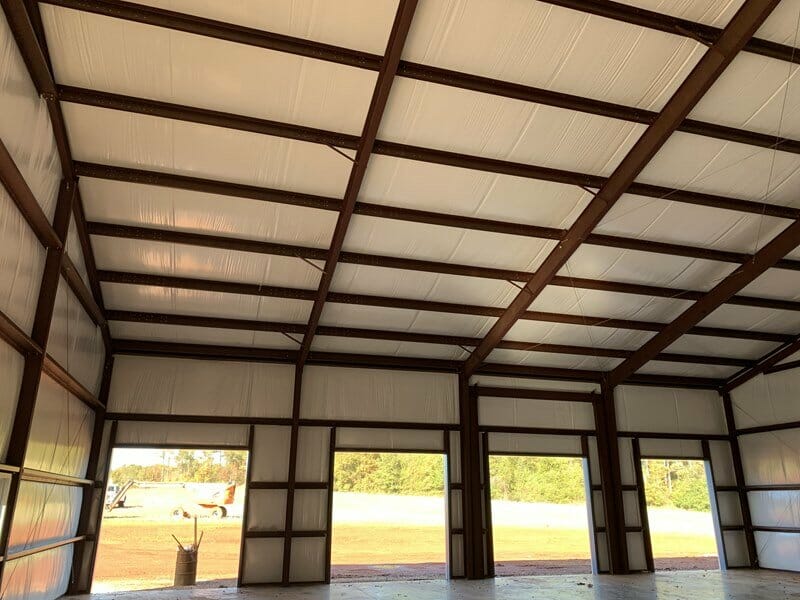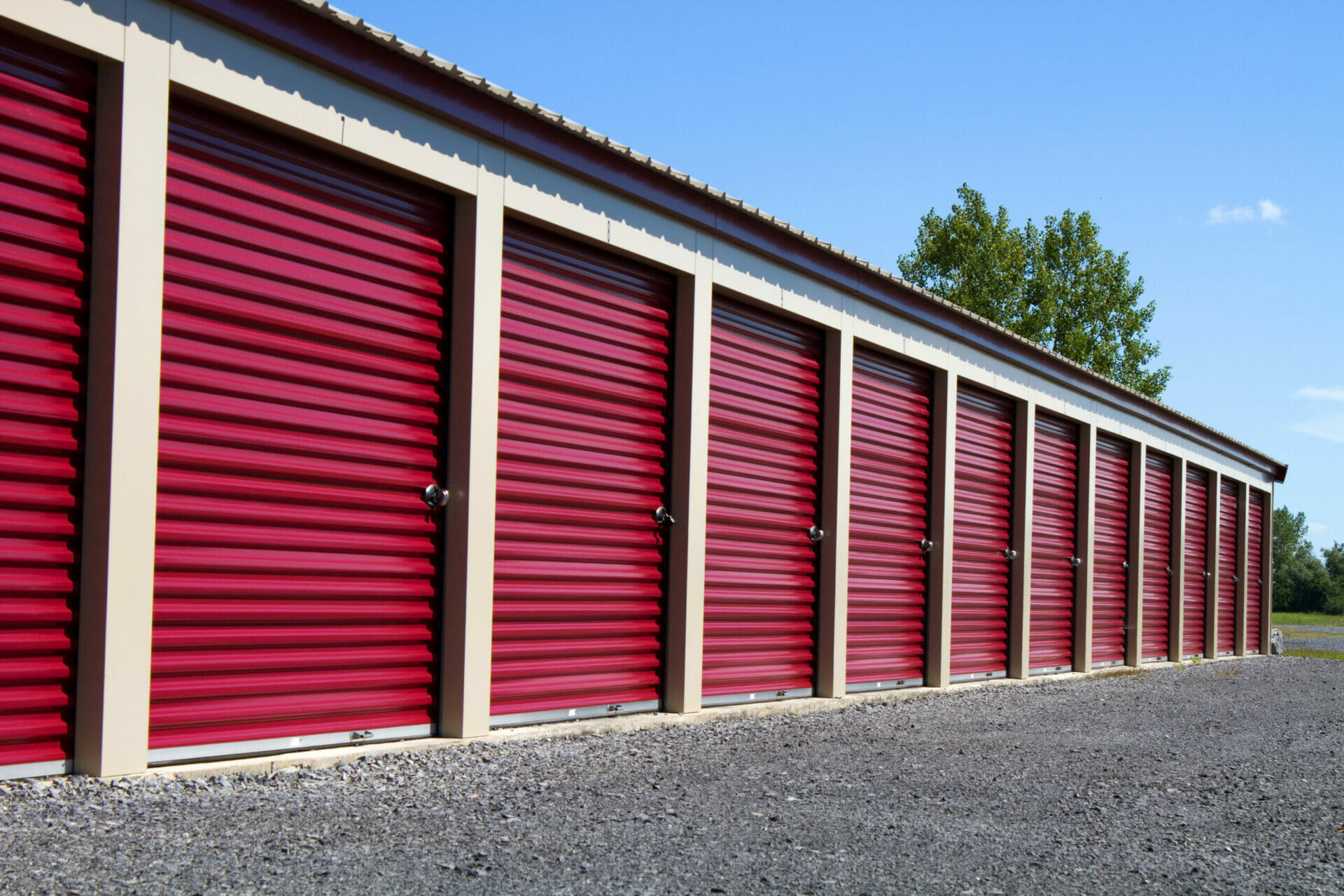 You Deserve a 40×80 Metal Building That's Durable and Affordable
The Maverick Steel Buildings team will work with you every step of the way to ensure the end result is as perfect as possible. In addition, our kits are available in various styles and colors so it's easy to find something that suits your tastes. Your customization options include doors, windows, facades, insulation, colors, and so much more.
40 X 80 Steel Buildings That Will Last a Lifetime – and a Warranty to back it up!
When you choose Maverick Steel Buildings, you'll get more than just quality materials and affordable prices—you'll also receive peace of mind knowing your structure will be able to withstand whatever Mother Nature throws at it. Our steel buildings come with a 25-year roof and wall panel finish warranty. We have years of experience designing buildings that can handle anything from hurricanes to tornadoes.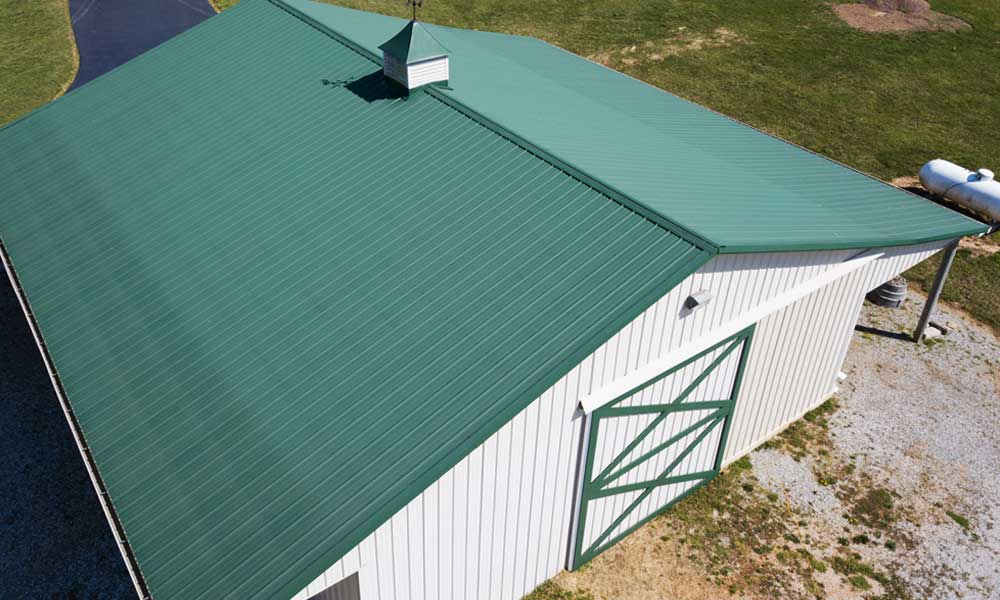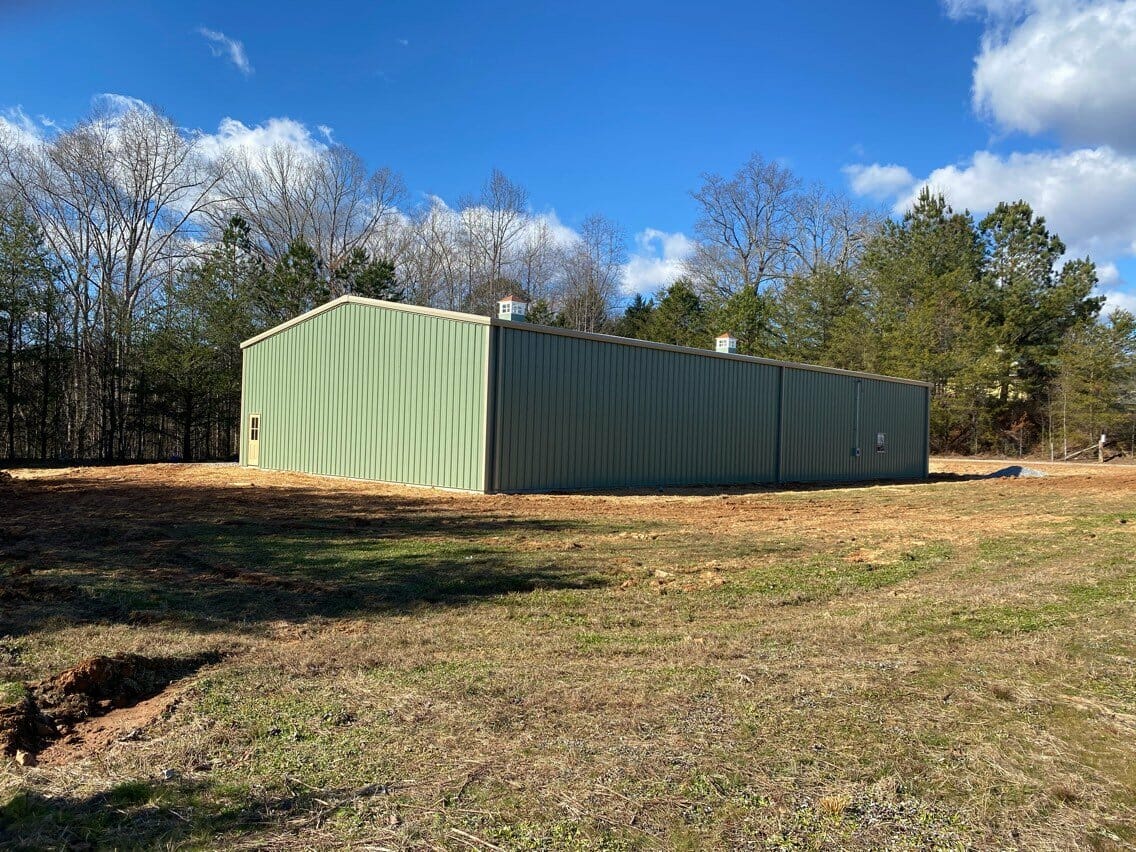 Steel Is a Smarter Long-Term Investment Over Wood Construction
Unlike traditional wood construction, you don't have to worry about mold or termites. The cost that goes into maintaining a conventional wooden structure will add up over time. With this 40×80 metal building kit, you'll enjoy years of usage without excessive maintenance costs or expensive replacements needed. Purchase your 40×80 steel building kit through Maverick Steel Buildings and it will last a lifetime.
Durable, Affordable Custom Metal Buildings
Our 40×80 basic building package can be easily transformed into a customized building system, such as agricultural storage, an auto repair shop, or any other residential or commercial use. You are able to customize your steel building in any way you need including gutter, downspouts, insulation, roofing type, and more. We can customize your metal building kit for agricultural storage to accommodate any size of farm equipment, from tractors and hay balers to combines. We offer many options so that we can find the perfect fit for your needs.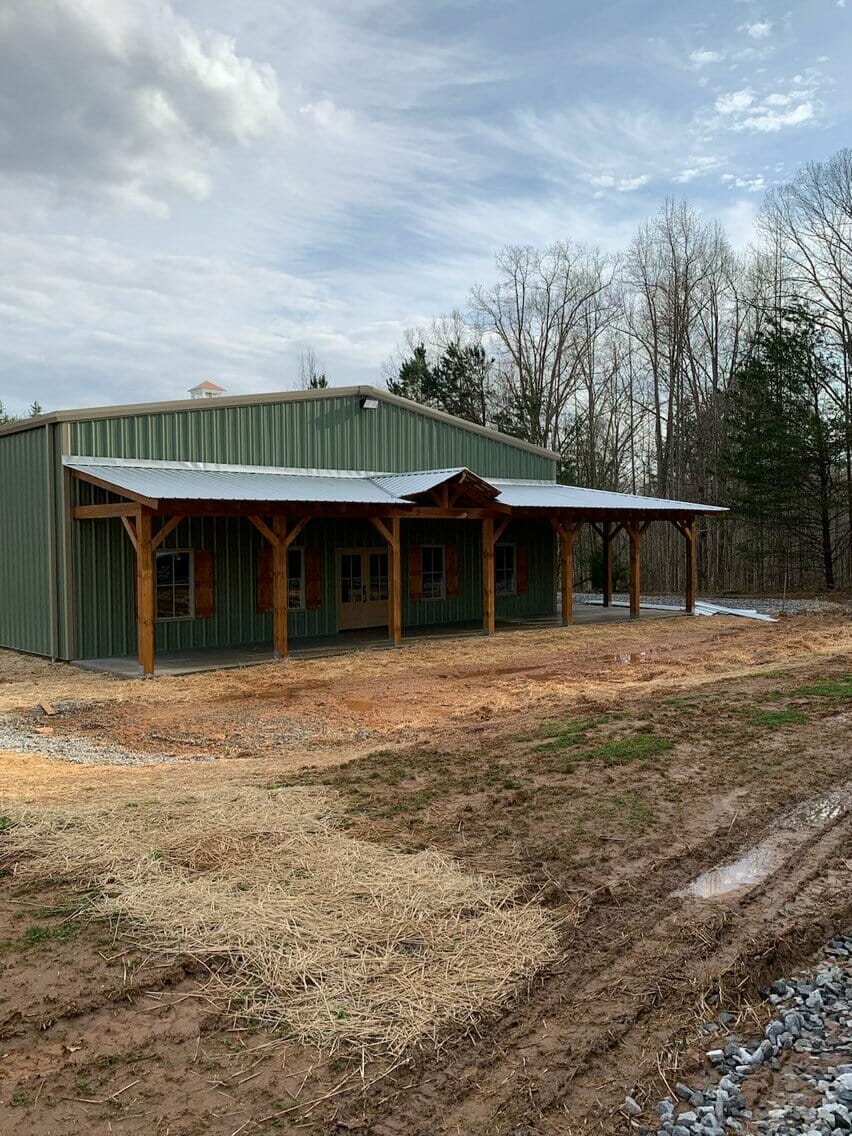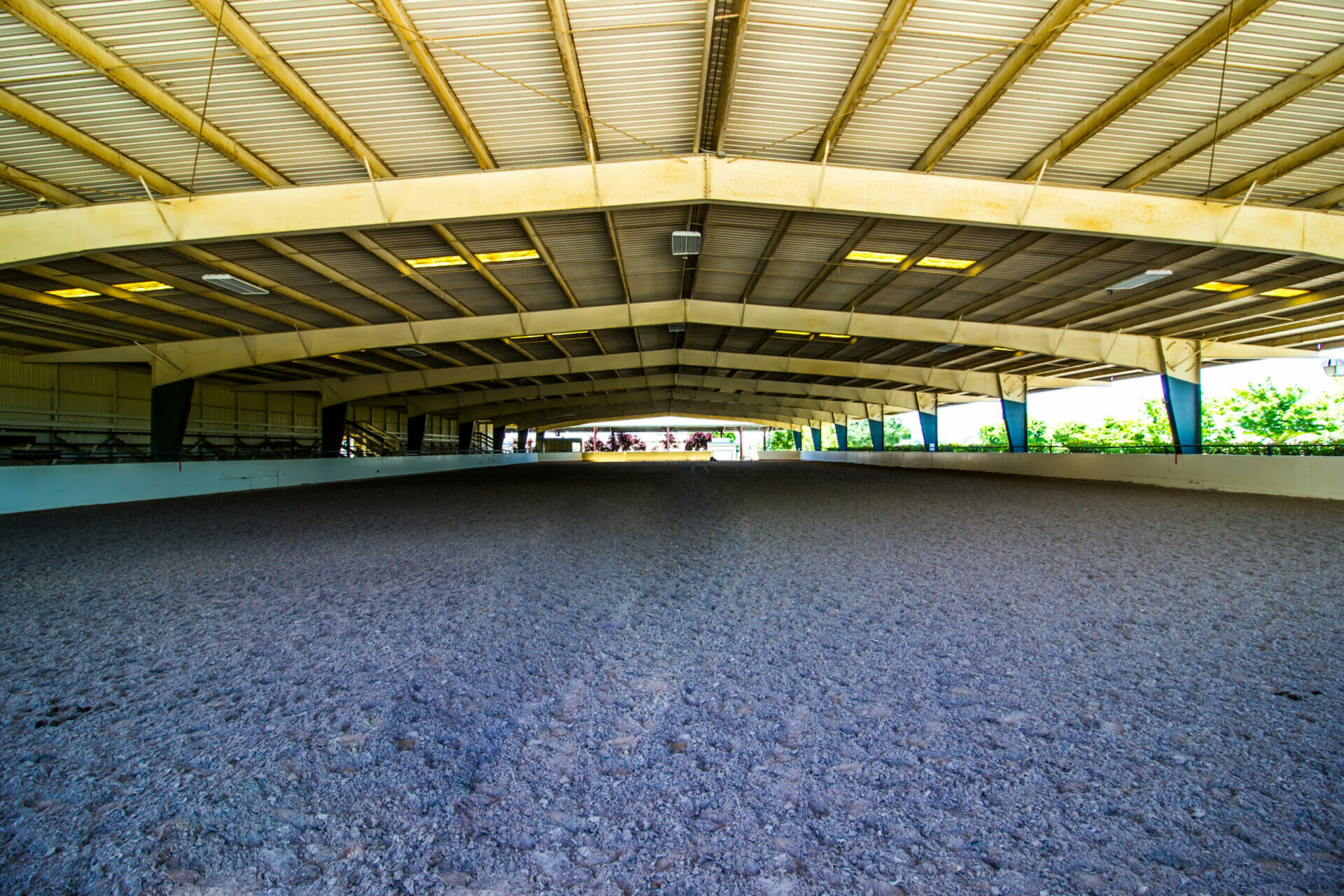 Your Metal Building Partner for a Lifetime
The Maverick Steel Buildings team of experts makes your building buying experience an easy one with excellent customer service. When you need assistance with requirements, our team is here to help. We offer design and engineering services to ensure that everything fits within your budget while meeting your needs. Give us a call today or fill out our online form and let us take care of the rest!
Why Choose Maverick Steel Buildings
Building Custom Metal Structures Is Our Specialty
Safety And Durability – Fire Resistant Metal Buildings Last A Lifetime
Cost Savings – Much More Cost-Efficient Than Traditional Wooden Structures
Simple And Cost-Effective To Expand When You Need More Space
Attractive Building Finish In A Wide Variety Of Options And Colors
Environmentally Friendly – 25-35% Of Our Materials Are Recyclable
High Clearances – Perfect For Hanging Storage Or Car Lifts
Faster And Easier To Construct Than Traditional Methods
Customizable To Any Use – From Multi-Vehicle Storage To Retail Buildings
Low Maintenance – No Need To Paint Or Patch
100% American Made Steel – Supporting A Network Of American Businesses
Hear From Our Satisfied Customers
We take great pride in a job well done. Many of our satisfied customers have taken the time to write about their experience with Maverick Steel Buildings. Here is what they had to say.
...All aspects of the project were superb examples of customer service and product quality. I now have a building I will enjoy as a workshop for many years to come. If you need a steel building done right the first time, call Taylor at Maverick Steel Buildings...