PRE ENGINEERED STEEL BUILDING KITS
METAL BUILDING KITS
Our prefabricated steel buildings are designed with your convenience in mind. These 100% American Steel pre-engineered buildings come pre-punched to allow for ease of construction. Maverick Steel Buildings makes sure you get everything you need in one place.
Maverick Steel Buildings provides easy-to-assemble steel metal building packages all across the southeastern United States. Our building prices beat traditionally built wooden structures every time. We use top-quality building materials to ensure your project lasts for decades to come.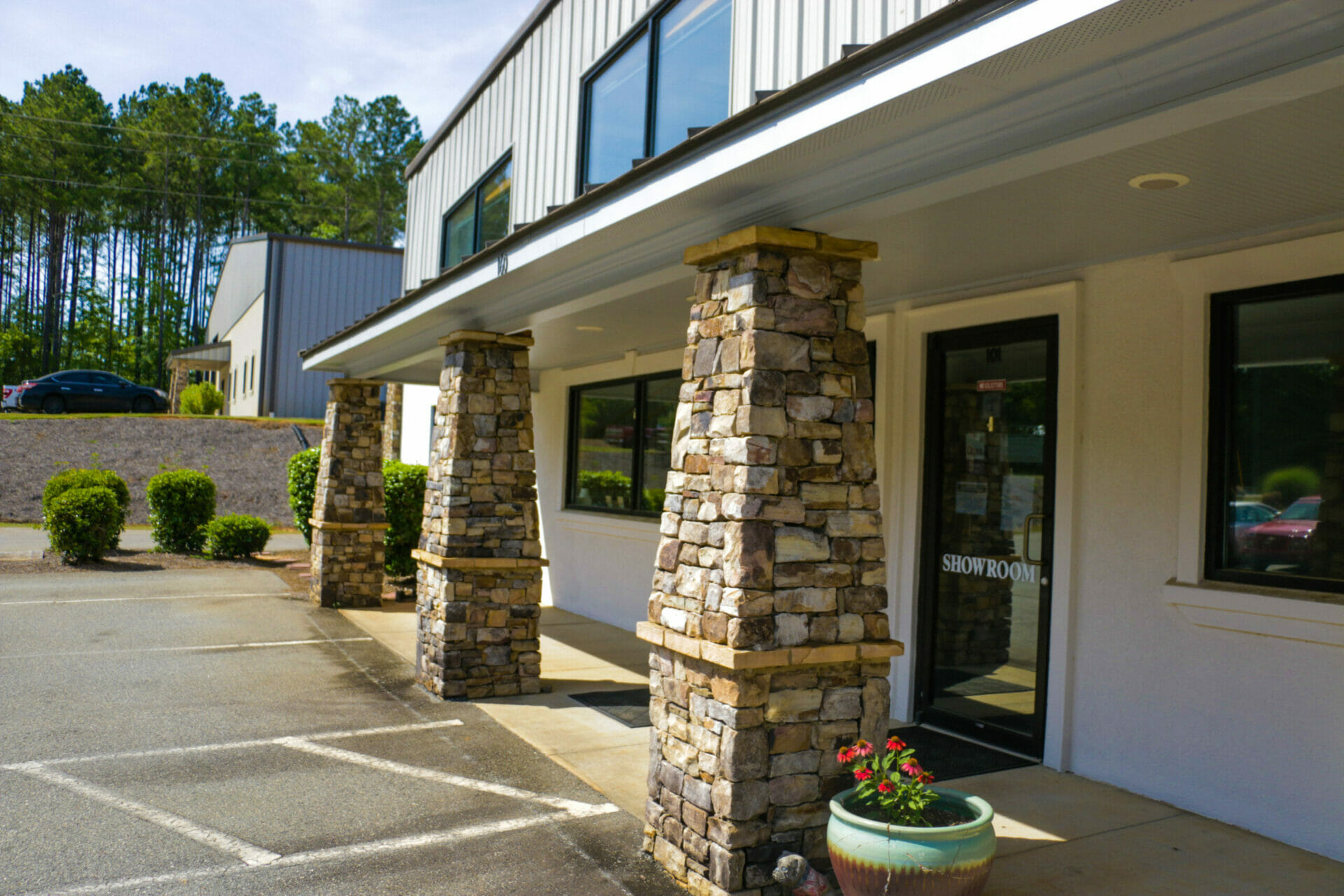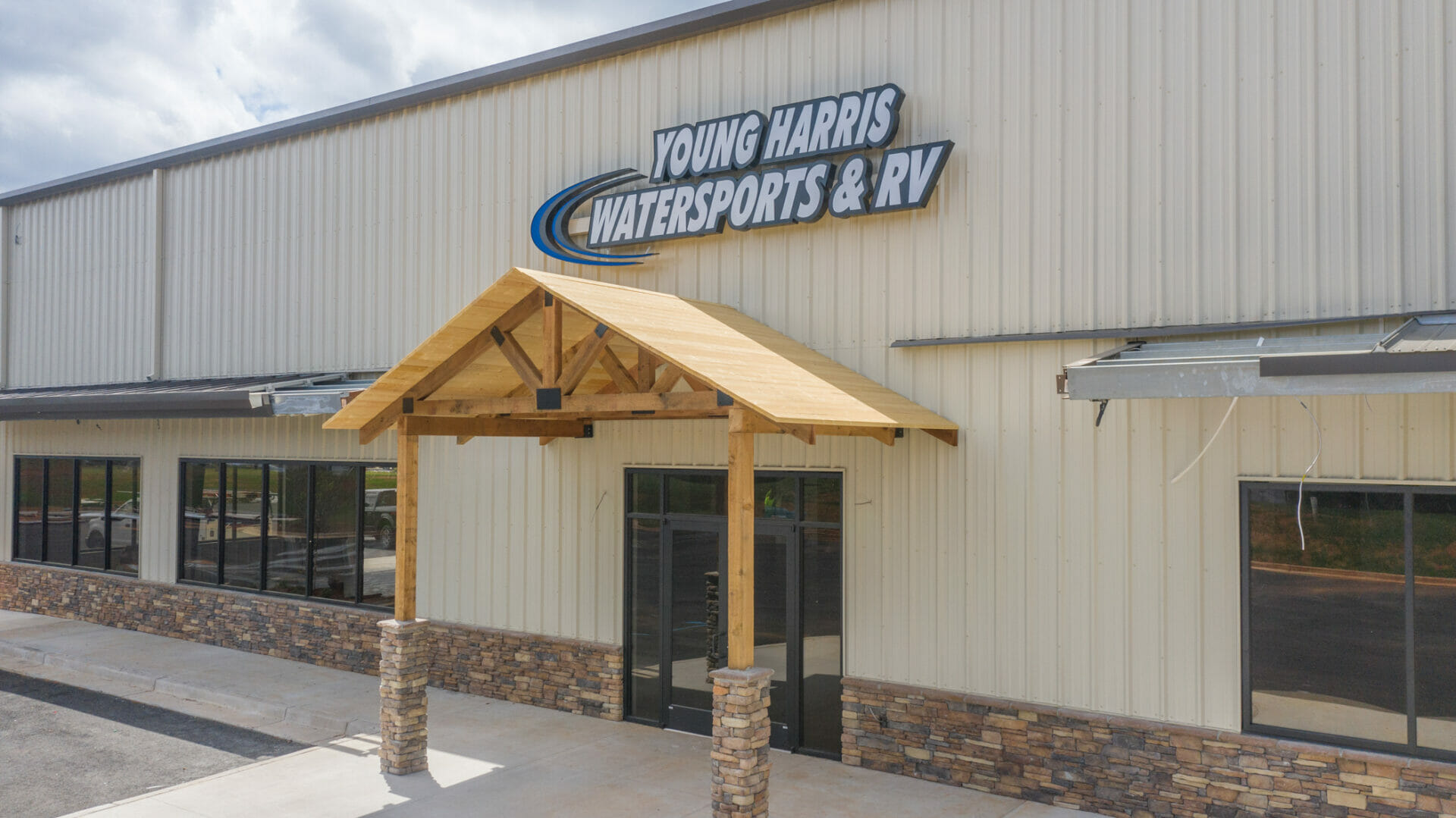 STEEL BUILDING KITS MADE FOR YOU
Maverick Steel Buildings' easy-to-assemble structures are designed according to your specifications. Our in-house team of engineers does the hard work of researching the building codes for the location of your building. We then ensure your pre-engineered steel building kit is manufactured to meet or exceed those regulations.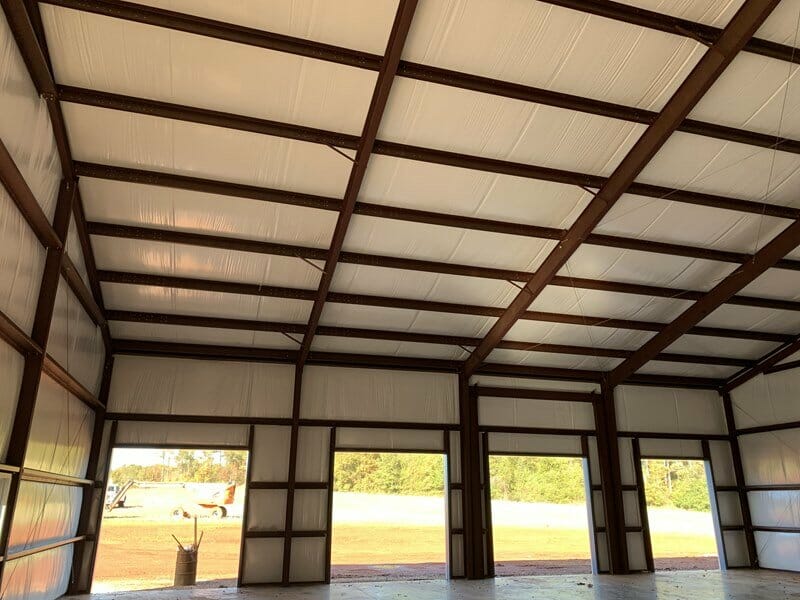 BENEFITS OF BUYING STEEL
When you buy 100% American steel building kits you are investing in the future. The durability and versatility of our steel building kits are a large part of why our customers swear by Maverick Steel Buildings. Our prefabricated steel buildings are constructed of the highest quality red iron steel that will last for decades.
Maverick Steel Buildings takes the stress out of building buying. We ship directly to your location in carefully planned loads. Our steel building kits are fully customizable to your needs with clear span framing that gives you endless options for interior floor plans. Maverick Steel Buildings' kits are perfect for both residential and commercial use.
100% American
Steel Buildings
Maverick Steel Buildings provides the highest quality fully customizable 100% American Steel building systems throughout the nation. Our unparalleled customer service ensures that we keep your best interests at the top of our priorities. Steel frame buildings are so versatile that they can be used for practically any application. 
If you don't see a prefab steel building option above that fits your needs, give us a call to speak with our qualified team! Maverick Steel Buildings custom metal building kits can be designed into any configuration to suit your needs.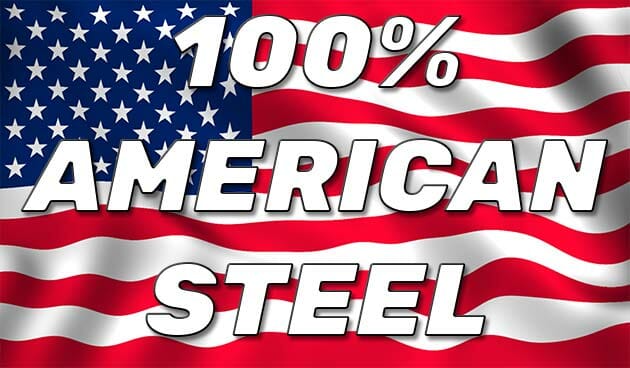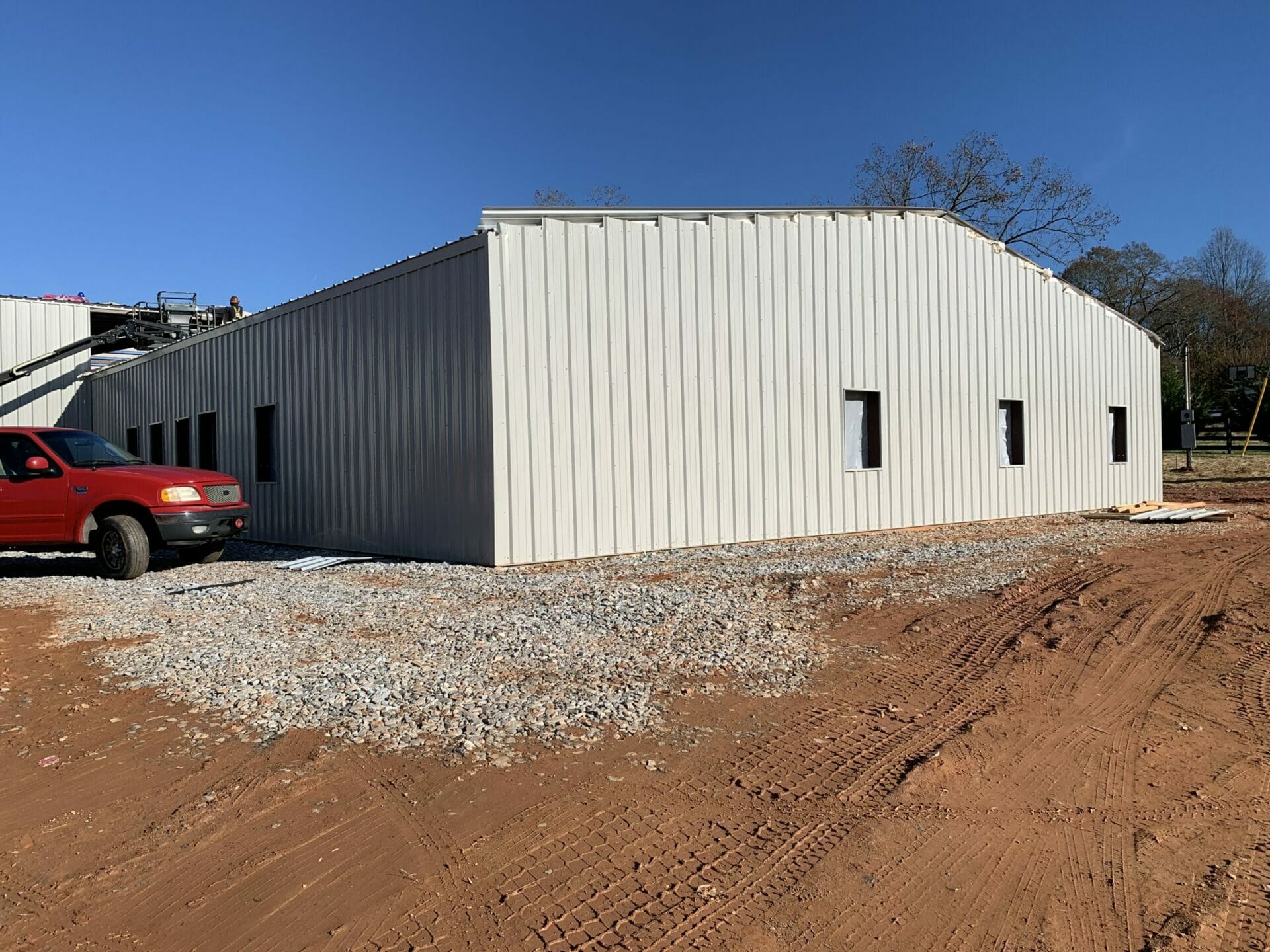 STEEL BUILDING KIT CUSTOMIZATION OPTIONS
We make building buying easy by providing fully customizable steel building kits to folks all across the Southeast United States. With a wide variety of color combinations and styles to choose from – you are sure to find exactly what you are looking for with a metal building kit from Maverick Steel Buildings.
Maverick Steel Buildings provides custom built 100% American Steel building kits throughout the Southeast. We work closely with you to ensure each aspect of your building is exactly as you envision it. Our customization options include windows, roll-up doors, walk-in doors, airplane hanger doors, facade material, color options, roof pitch, and more.
Pre-Engineered Steel Buildings
Maverick Steel Buildings' prefabricated steel building packages are designed with the highest quality, comfort, and convenience in mind. We have a fantastic selection of buildings and a long list of features and customizations that can be included with your prefab metal building kits.
Customize your kit with color options and add different accessories to it to transform your steel building into the space you need for business or pleasure. Our prefabricated metal buildings are easy to assemble.
We design them according to your specifications, whether you're planning to use them for business or for recreational use. We provide easy-to-put-together packages across the southeastern United States.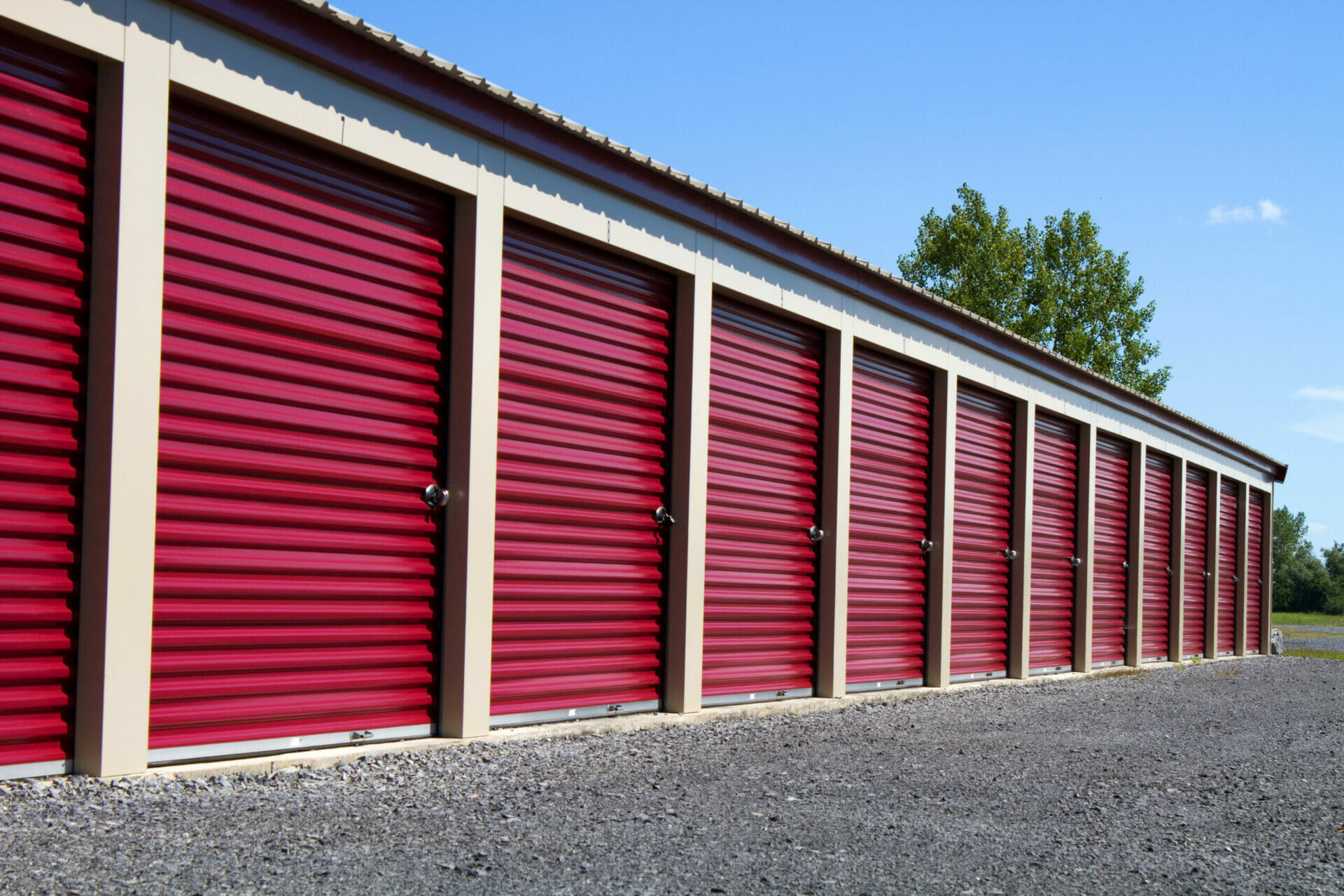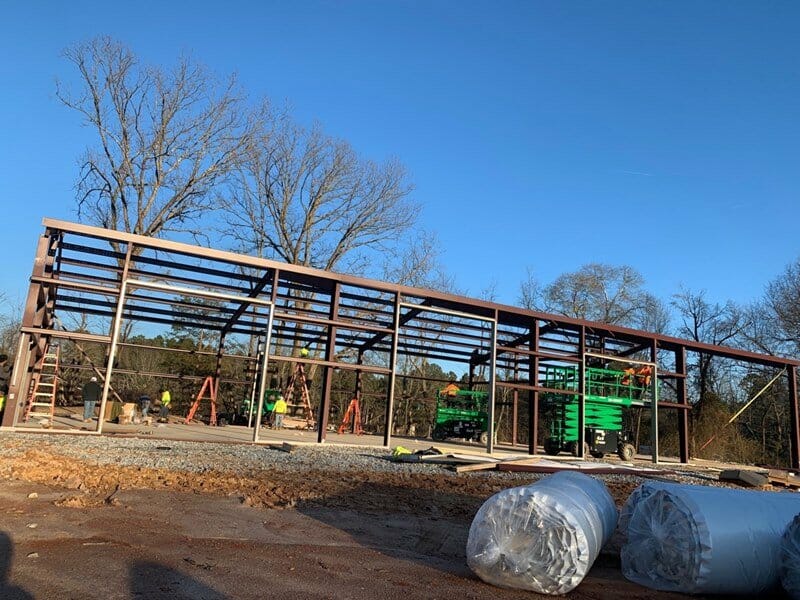 High-Quality, Durable Metal Buildings
Pre-engineered steel building kits can easily outlast wooden barns and buildings. They are designed to withstand almost any weather conditions and are rust and mold resistant. Steel buildings save time when putting them together and reduce overall costs over time.
They are also significantly stronger than wood, allowing you to build larger bays, and have wider frames. Our metal building kits are 100% built in the USA and are made from the highest-quality red iron, so your building will last for decades.
Uses For Prefabricated Steel Buildings
Our metal buildings offer up a variety of uses, from agriculture to residential, government and commercial uses. We offer a wide variety of colors and combinations to choose from, as well as specialized customizations, including windows, roll-up doors, walk-in doors, airplane hangar doors, roof pitch and more. Each building can be tailored to fit your perfect floor plan.
Our pre-engineered metal buildings have been used for:
Agricultural Buildings. Protect your livestock, machinery and supplies with a customized, low-maintenance option.
Sports and Fitness. Put together a gym or fitness center, complete with locker rooms and weight rooms, or set up an indoor batting cage to allow coaches and players to continue practicing, even in inclement weather.
Wastewater Facilities. The design of our building kits offers adaptability and energy efficiency, allowing you to use the building for anything you deem necessary.
Storage Buildings. Steel prefab buildings are perfect for storing boats, RVs, ATVs, and other recreational gear. Use it for yourself, or set it up as storage to rent out.
Commercial Buildings. Perfect for convenience stores, retail establishments, car washes, auto mechanics, casinos, and even breweries. Our buildings have high clearance and 100s of square feet for space, so you can use them for any commercial venture.
Government. Prefab buildings are ideal for fire stations and municipal buildings — at a very economical cost.
Schools. Our building kits have been used for charter schools, daycares, and higher learning institutions. Turn the building into a set of classrooms where kids can learn and grow.
Medical. Steel is easy to sanitize, perfect for a doctor's or dentist's office where sanitation is of the utmost importance.
Why Choose Maverick Steel Buildings?
Our building kits are versatile and take very little time to set up. Not only do they save you time on construction, but they also cost less than building from scratch. Maverick Steel Buildings prefabricated steel building kits are a great way to get your business up and running quickly or to get erected for storage on your property.
We have endless options for customizing your building and can help you find your perfect floor plan. We have a large variety of sizes of buildings for sale and can ship directly to your location.
If you're looking for a commercial or residential building, a prefab building can save you time and money! Contact our team today if you have questions about our products or would like a free quote for your building project!
Erecting a metal building requires a lot of planning. Maverick Steel Buildings offers the highest quality metal building kits in a variety of sizes and specifications. From metal mini storage buildings and metal garage kits, to metal barn kits and aircraft hangers - our customer service representatives will help you design the ideal metal building solution to fit your needs.
It is essential to plan and prepare for each aspect of your building project to ensure everything goes as smoothly as it can. Maverick Steel Building systems are custom-designed to work in your location. We take the average snow load and high wind speeds in your area into account to ensure your building is designed to meet or exceed your location's building codes.
Planning
This phase consists of determining the location of your steel building and what zoning and building code requirements there may be. Decide what your square footage should be and what accessories are needed. Now is the time to do your research to get a good idea of what you want in your steel building.
Design
During the design process, our team concentrates on strategic planning, building choices, space planning, and adherence to specialty compliance codes and regulations. The turnaround time on drawings for your steel building kit is 3 times faster than industry standards, usually around 1 week.
Shipment
Maverick Steel Buildings prefabricated 100% American made steel buildings can be shipped to any location in the continental United States. Special care is taken with our shipped materials. They are nested together for economical shipping and to protect the product from the elements.
Plan Your Steel Building With Us
Our team of experts works closely with you to ensure your steel building kit project turns out exactly how you envisioned it. Our in-house engineers take care of all of the groundwork to make sure that your steel building will conform to all building codes relative to your location.
Don't see what you're looking for?
Reach out to Maverick Steel Buildings today to speak with one of our qualified team members and start planning your dream metal building. Any configuration or customization your require can be incorporated into your metal building design. We look forward to speaking with you!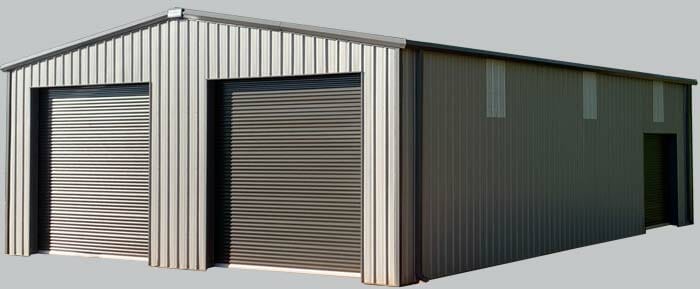 Hear From Our Satisfied Customers
We take great pride in a job well done. Many of our satisfied customers have taken the time to write about their experience with Maverick Steel Buildings. Here is what they had to say.
...All aspects of the project were superb examples of customer service and product quality. I now have a building I will enjoy as a workshop for many years to come. If you need a steel building done right the first time, call Taylor at Maverick Steel Buildings...