Modern Strip Mall Steel Buildings
Maverick Steel Buildings offers fully customizable steel building kits designed for use as strip malls. Our 100% American-made steel buildings have the flexibility, durability, and ease of construction required for this application.
Custom Steel Strip Mall Buildings
Maverick Steel Buildings' customization options allow our clients to design the metal building for their strip center exactly as they wish. From color options to brick or stone facades – your steel strip mall will be aesthetically appealing, but also durable enough to stand the test of time. We work with developers throughout the southeastern United States to engineer custom metal building kits for their projects.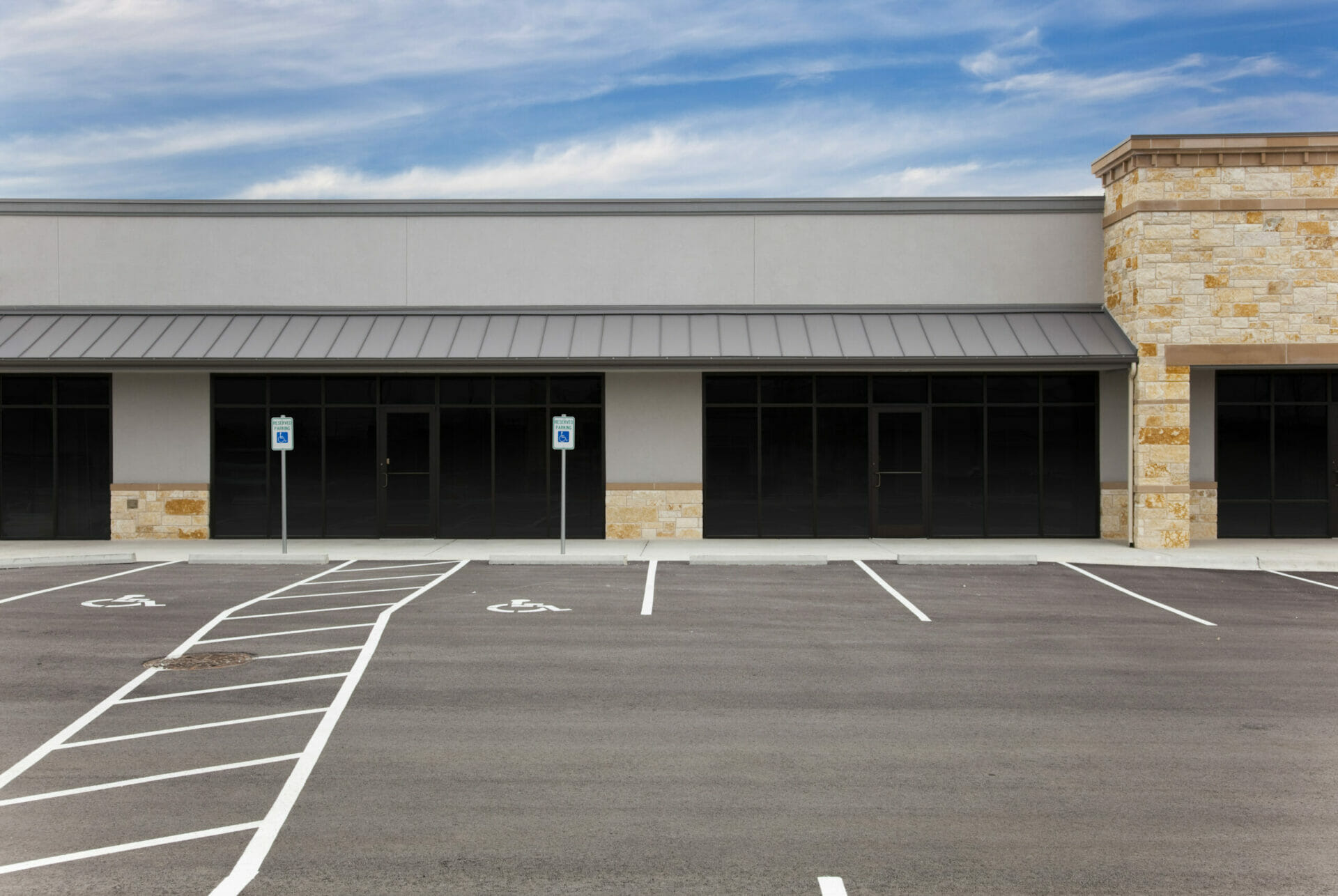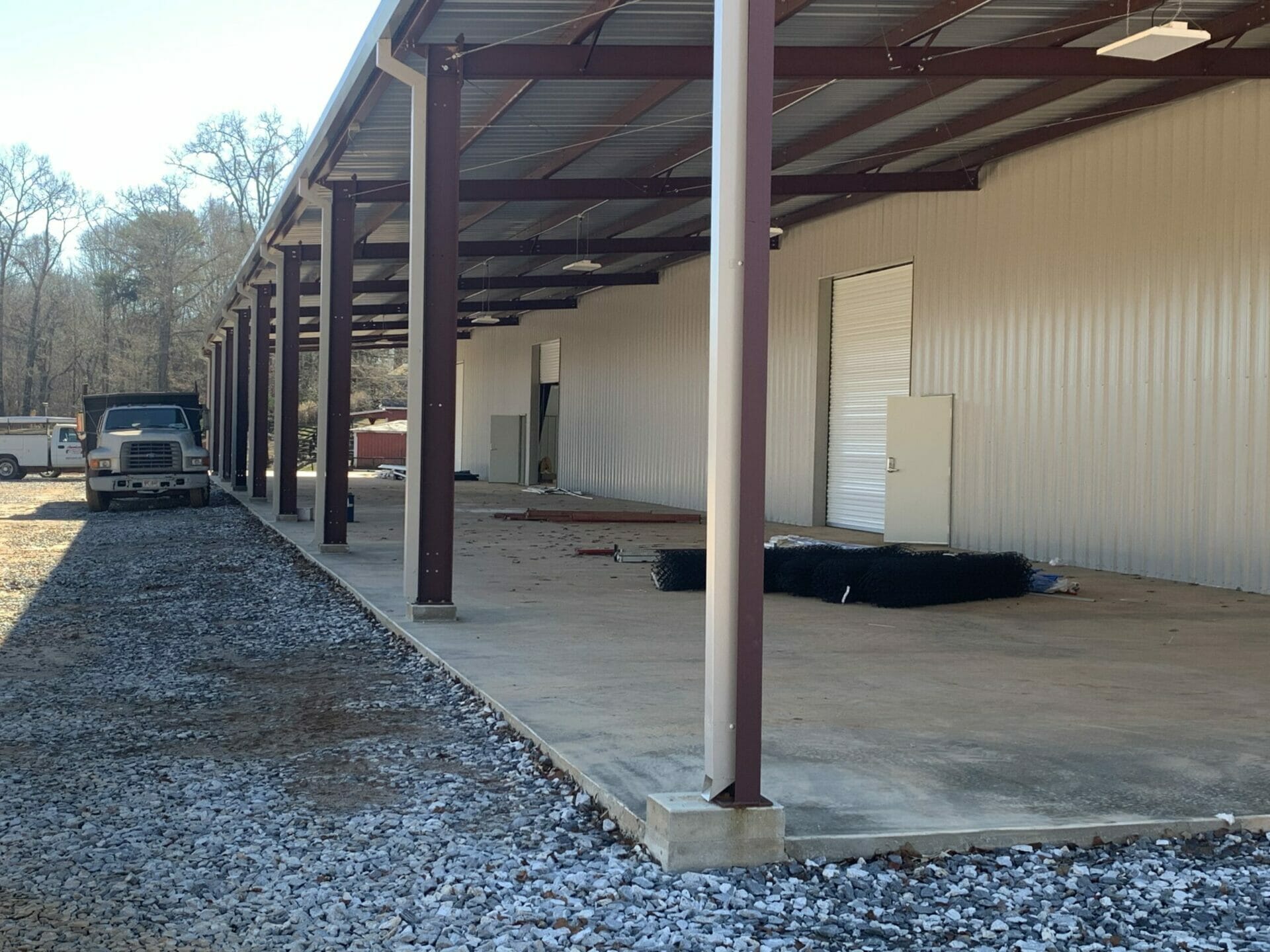 Low Cost & High Performance: a Perfect Match for Your Business
The modern strip mall steel building is a vast improvement from the outdated, inefficient brick and mortar buildings of yesteryear. With many benefits to offer, including faster construction times, lower costs, and increased safety for occupants during natural disasters – these steel structures are quickly becoming popular in today's market. Maverick Steel Buildings has the perfect steel building kit for your future strip mall – contact us today to price your building.
Metal Strip Mall Buildings
Metal strip malls are fast becoming the choice solution for developers looking to erect strong, quality structures with as little time and money as possible. Our metal building kits are perfect for this application due to the strength and durability of our 100% American-made steel. The low maintenance nature of our metal strip mall buildings means those savings extend into the future for the life of the building, compared to what you would spend on traditionally constructed buildings.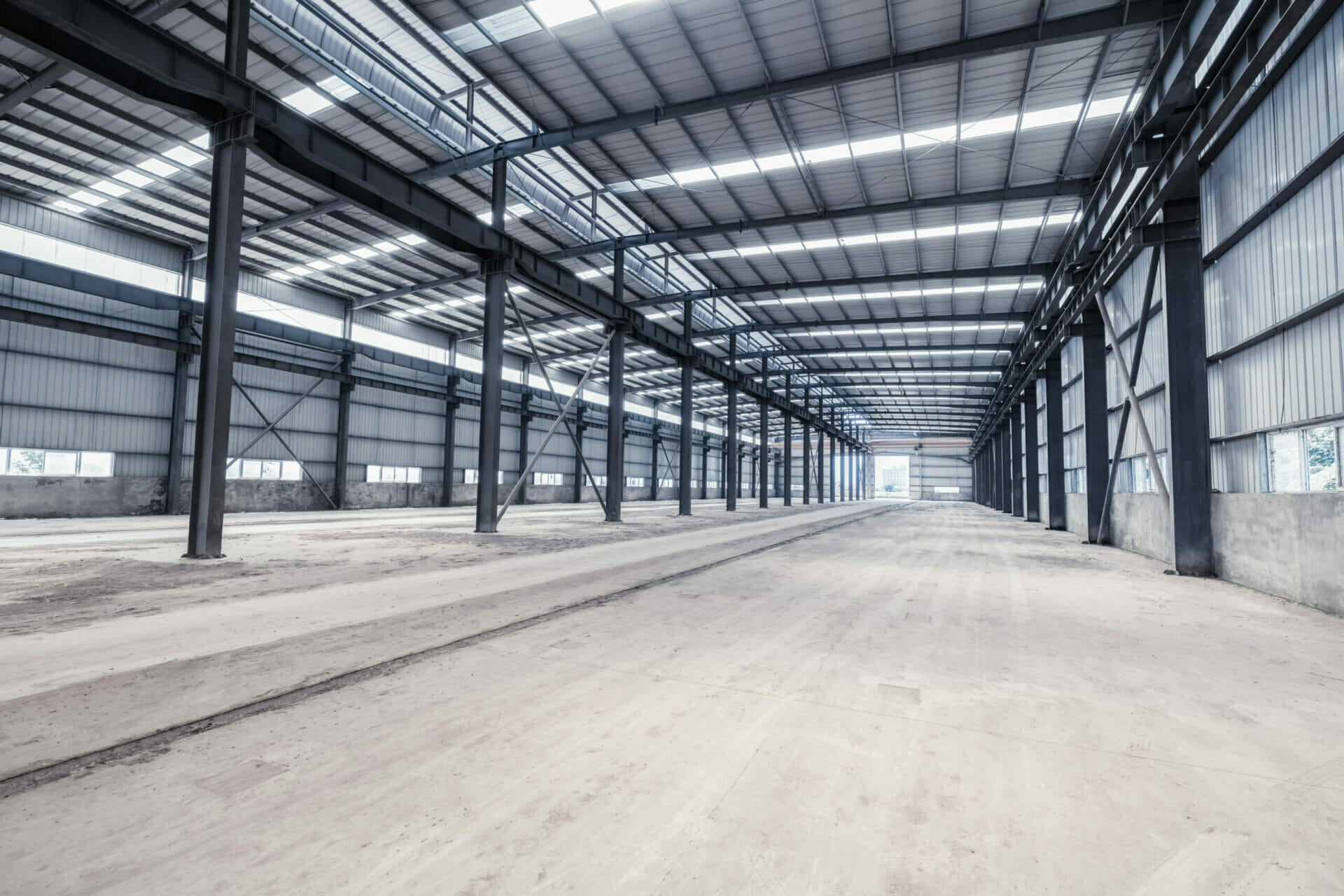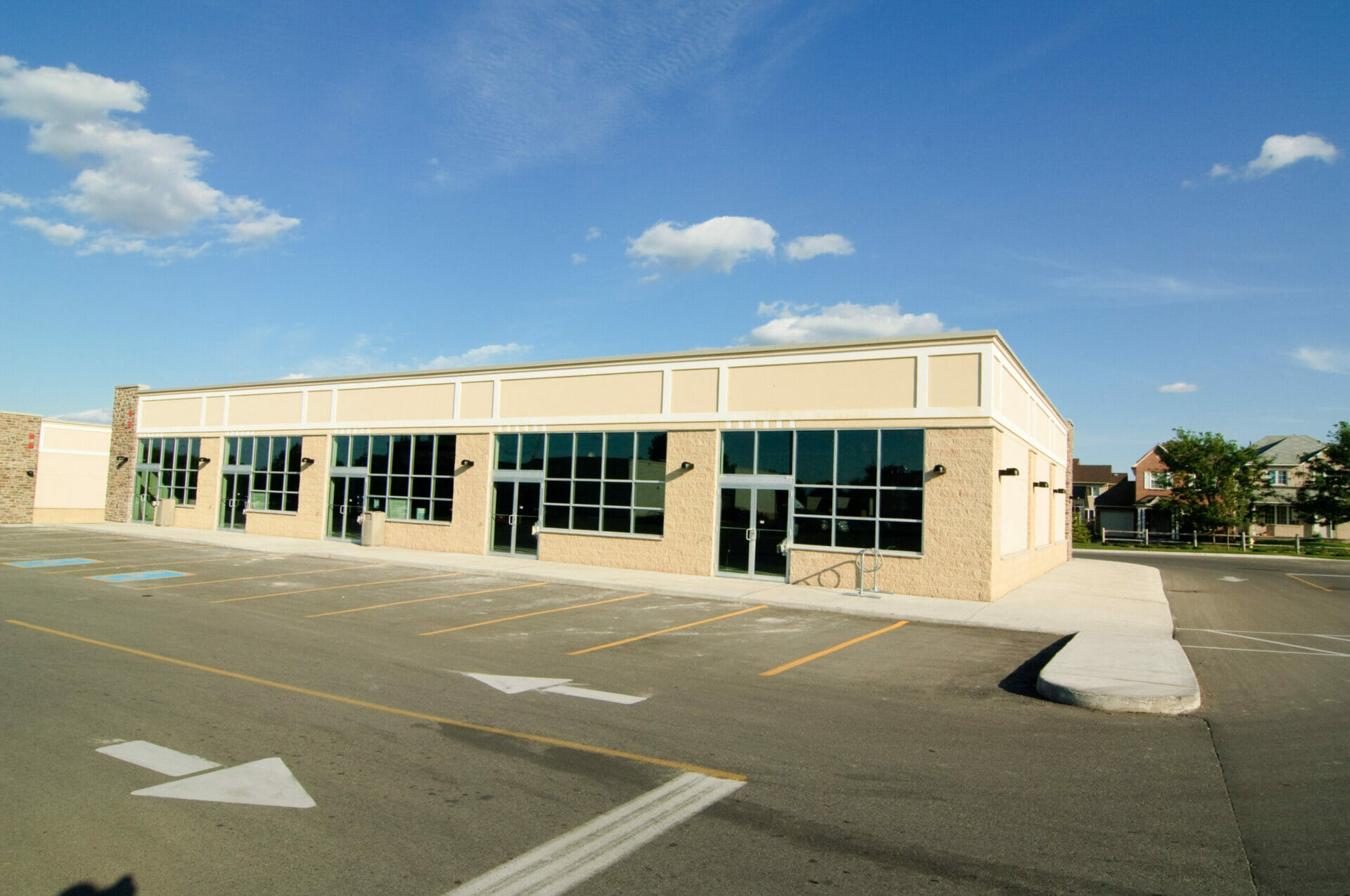 Custom Building Features For Steel Strip Malls
Due to the strength of our steel beam construction, our buildings offer column-free clear span framing that ranges hundreds to thousands of square feet. With endless layout possibilities, your strip mall will be ready for commercial leases in no time. All our buildings are resistant to fire, water, pests, lightning, heavy wind, and snow loads. We work closely with you to determine the exact design of your building to ensure it is everything you wished for.
Prefabricated Steel Strip Malls
Our pre-engineered steel buildings are perfect for use as strip malls, retail establishments, office buildings, manufacturing facilities, and so much more. Speak to one of our expert team members to price your building and get your drawings up to 3X faster than industry standards.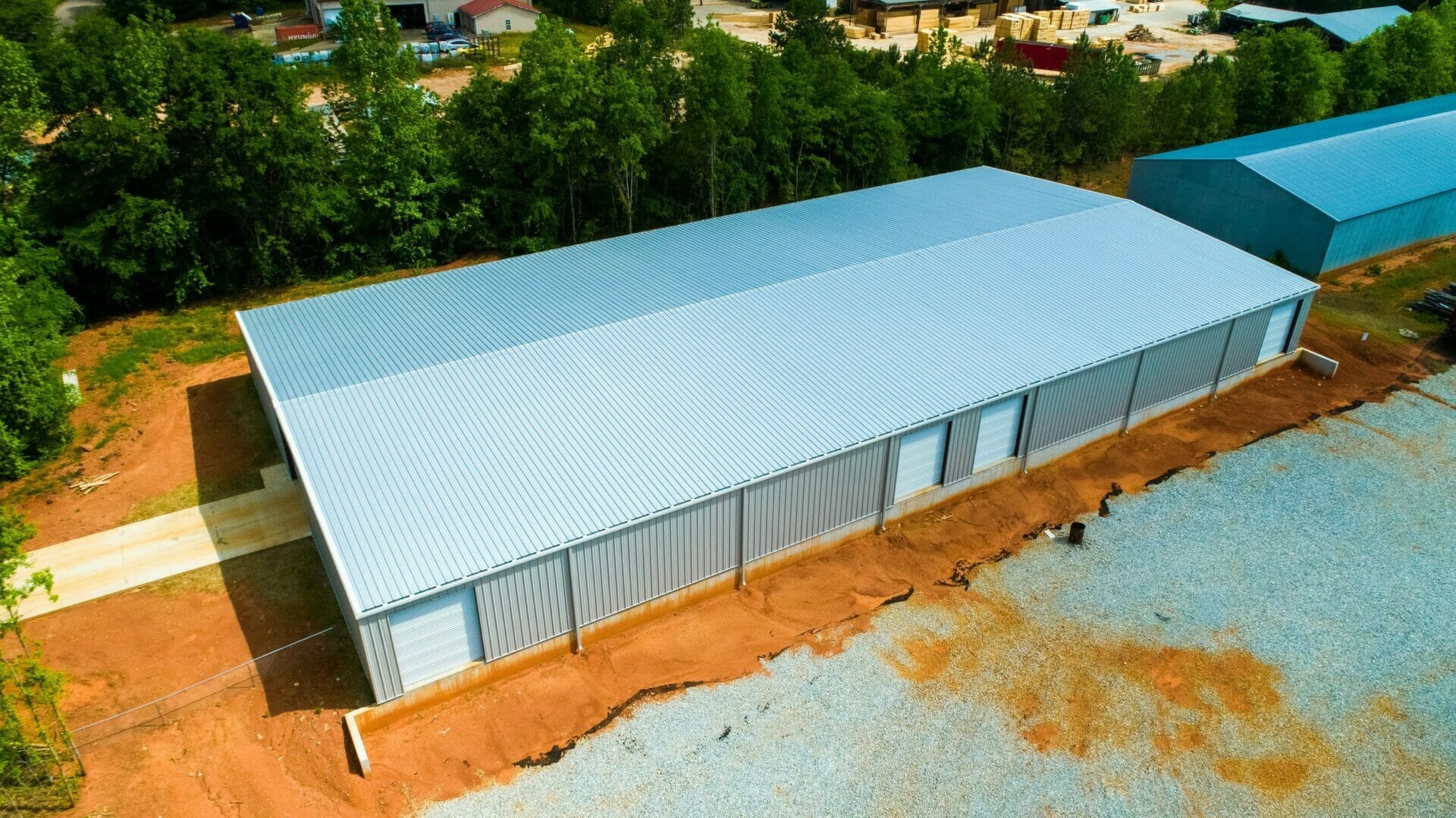 Why Choose Maverick Steel Buildings
Building Custom Metal Structures Is Our Specialty
Safety And Durability – Fire Resistant Metal Buildings Last A Lifetime
Cost Savings – Much More Cost-Efficient Than Traditional Wooden Structures
High Clearances – Perfect For Retail Buildings
Low Maintenance Solution- No Need To Paint Or Patch For Years – If Ever
Environmentally Friendly – 25-35% Of Our Materials Are Recyclable
Simple And Cost-Effective To Expand When You Need More Space
100% American Made Steel – Supporting A Network Of American Businesses
Attractive Building Finish In A Wide Variety Of Options And Colors
Faster And Easier To Construct Than Traditional Methods
Hear From Our Satisfied Customers
We take great pride in a job well done. Many of our satisfied customers have taken the time to write about their experience with Maverick Steel Buildings. Here is what they had to say.
...All aspects of the project were superb examples of customer service and product quality. I now have a building I will enjoy as a workshop for many years to come. If you need a steel building done right the first time, call Taylor at Maverick Steel Buildings...