Custom Designed Steel Workshop Kits
Maverick Steel Buildings provides exceptional service and cost-effective steel workshop kits. Our pre-engineered workshops are built with the highest quality 100% American Made Steel and offer you a variety of customization options.
Custom Designed Metal Workshops
Maverick Steel Buildings provides pre-engineered metal workshops that are built with high quality 100% American Made Steel to ensure your building lasts a lifetime. Metal workshops provide you with extra space for cars, trucks, motorcycles, power tools, and woodworking equipment.
Our customization options give you the freedom to design the workshop building of your dreams. Customizable finishes, doors, and windows allow you to adapt your work space to any application. Galvanized steel is resistant to termites, fire, mold, and more – meaning your investment is protected.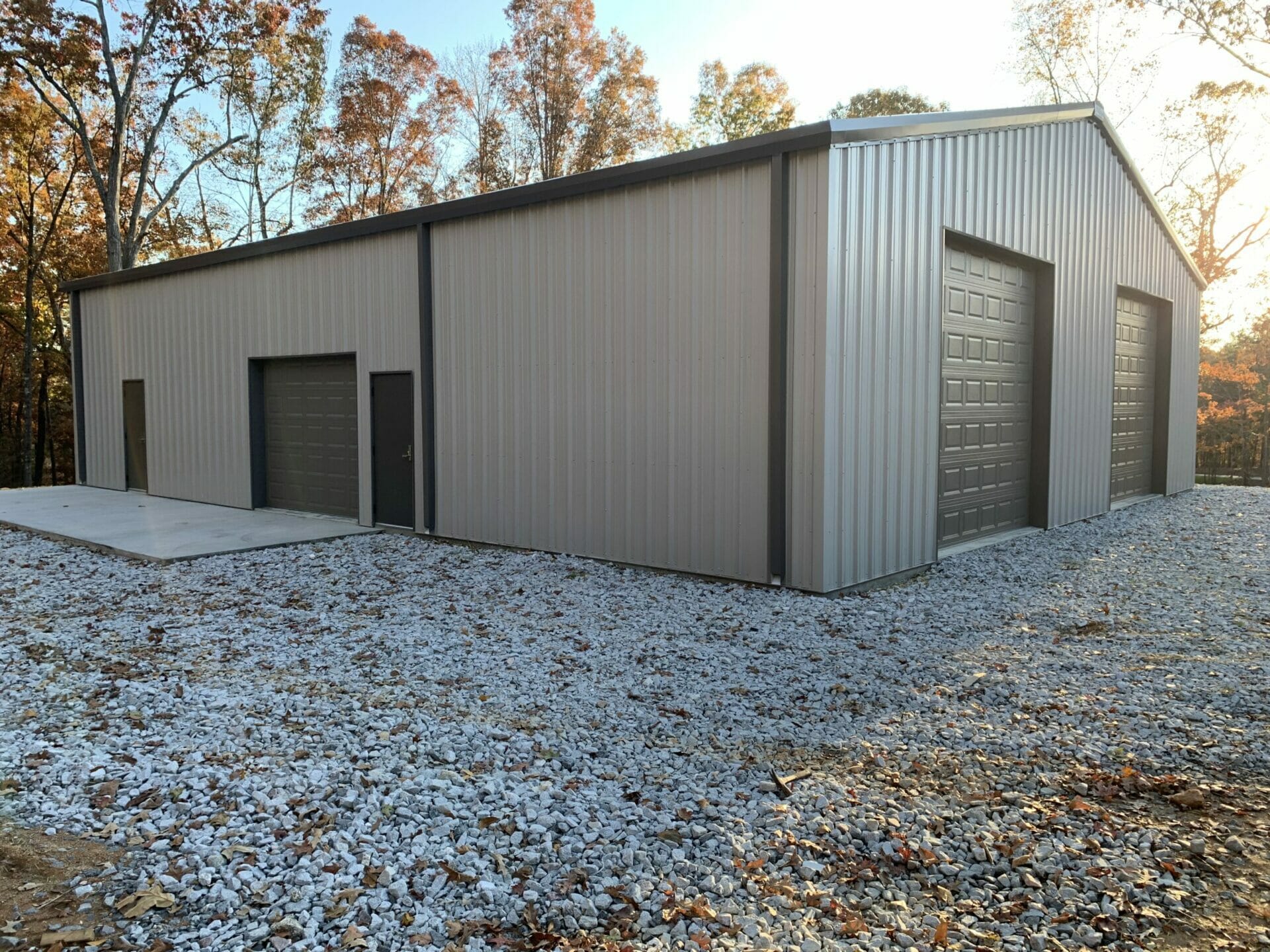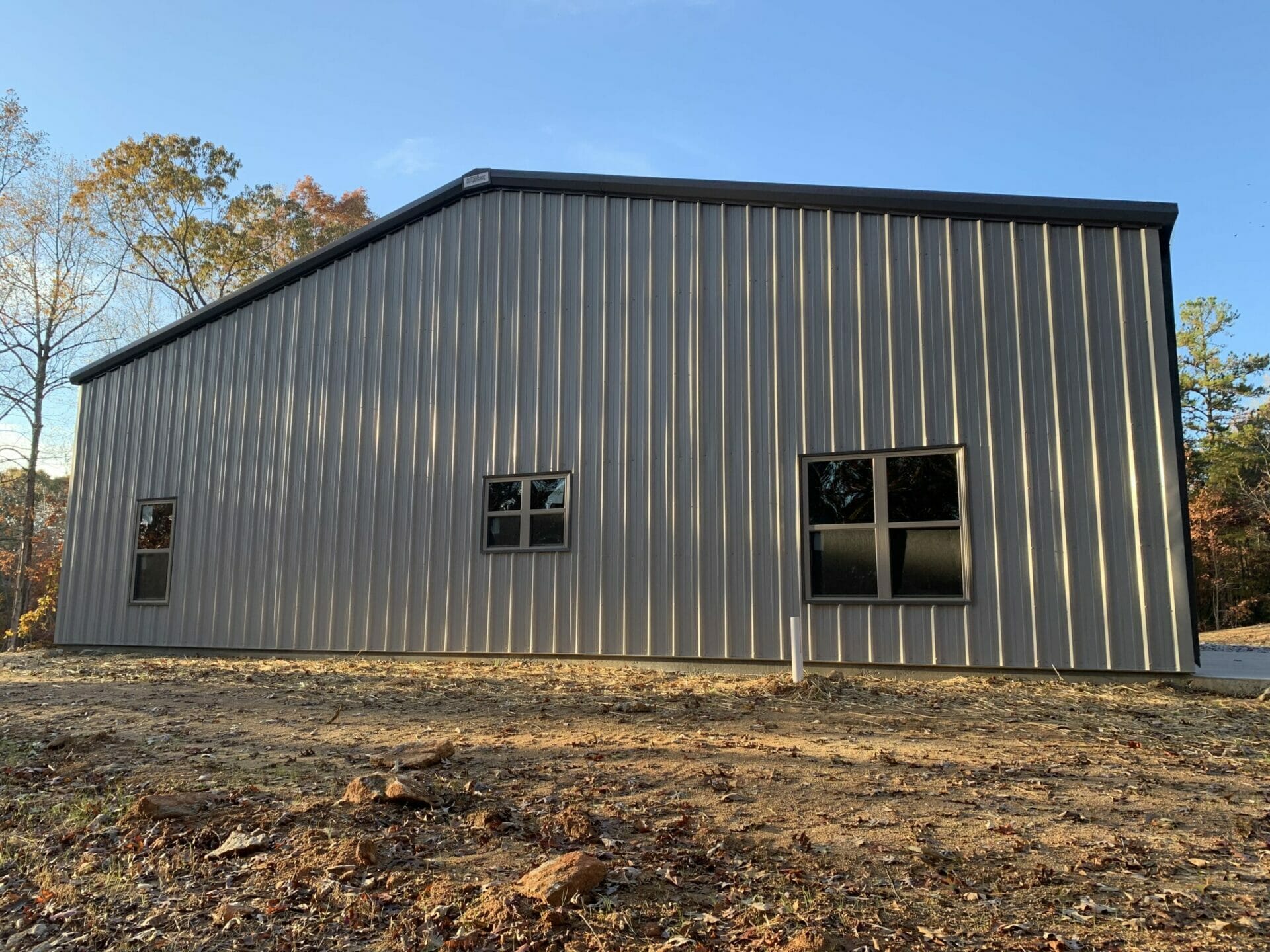 Pre-Engineered Steel Workshops
Our metal workshop buildings are custom designed to meet all local building code requirements based on the zip code for your shipping location. From heavy wind, rain, and snow to earthquakes – Maverick Steel Buildings stand up to the test.
High quality steel structure building kits give you peace of mind knowing your investment has the strength and durability to withstand even the harshest of weather conditions. Our pre-engineered metal workshops allow you to easily customize your steel workshop from color and trim to roofing panels and more.
Design the Steel Workshop Building of Your Dreams
Maverick Steel Buildings specializes in steel workshop kits for construction professionals and hobbyists alike. You can use our metal workshops for a steel garage, metal barn, or other commercial purposes. Our pre-engineered steel buildings are built with the highest quality 100% American Made Steel and come with a variety of customization options to help you design the building of your dreams.
Built with 100% American Made Steel and a variety of customization options, these metal workshops provide you with an economical way to get more room.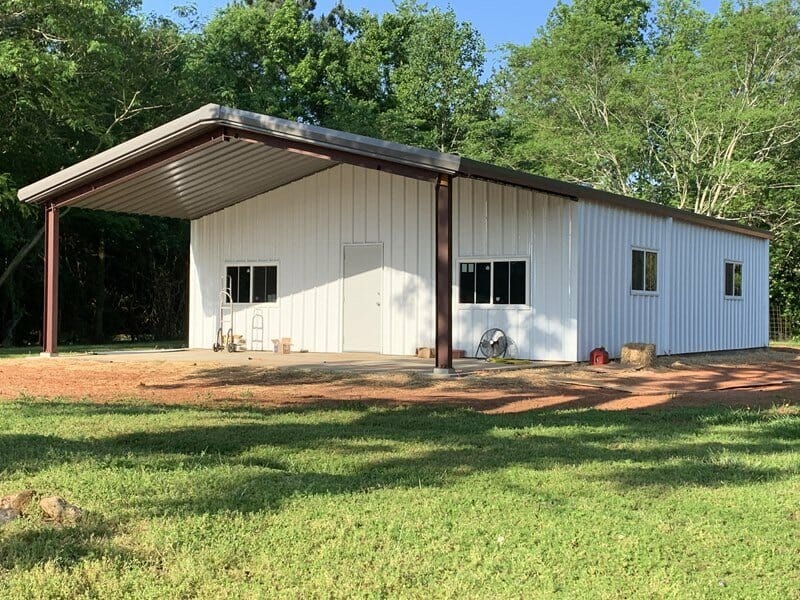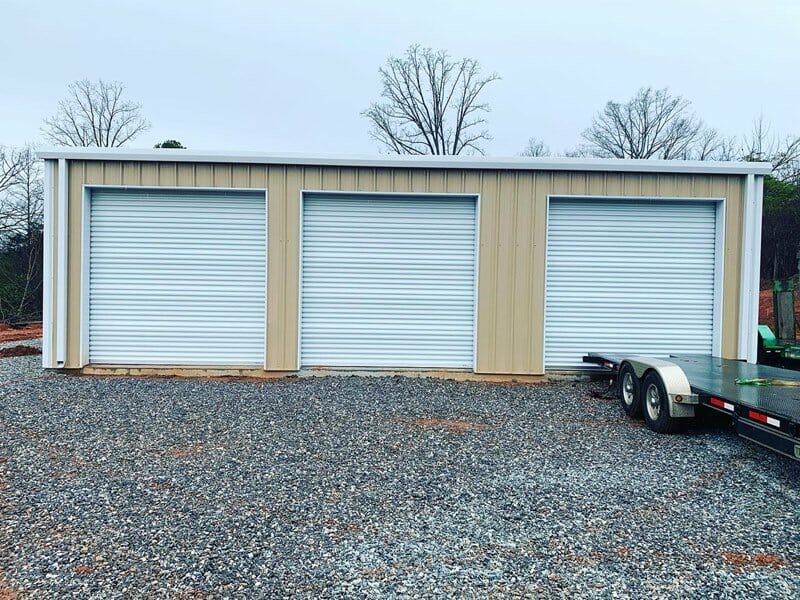 Get Your Custom-Designed Steel Workshop
Steel workshops are a great way to get the workspace you want. Whether you're looking for a small, nimble workshop or something more expansive and industrial, we've got the perfect steel workshop kit for your needs. You can customize our steel workshops in any way imaginable: from open floor plans to enclosed space design, metal garage doors, roof styles, and more.
Our customization options allow you to decide on insulation levels; choose the number and size of doors and windows; select the finish, and much more. If you're looking for a quality kit that is custom-designed, then look no further than Maverick Steel Buildings' metal building kits.
Get More Space With a Customized Metal Workshop
Your new customized workshop will allow you the freedom to focus on what you love doing most without having to worry about the damage that can be caused by fire, water, mold, wood eating pests, and more. Plus, our pre-made metal workshop kits are more cost-effective than building it from scratch and the time saved in construction is worth the upfront investment.
These fully custom steel workshop kits are designed to meet the building code requirements for the location they will be erected. This means they will stand up to the test of the elements from tornados to earthquakes.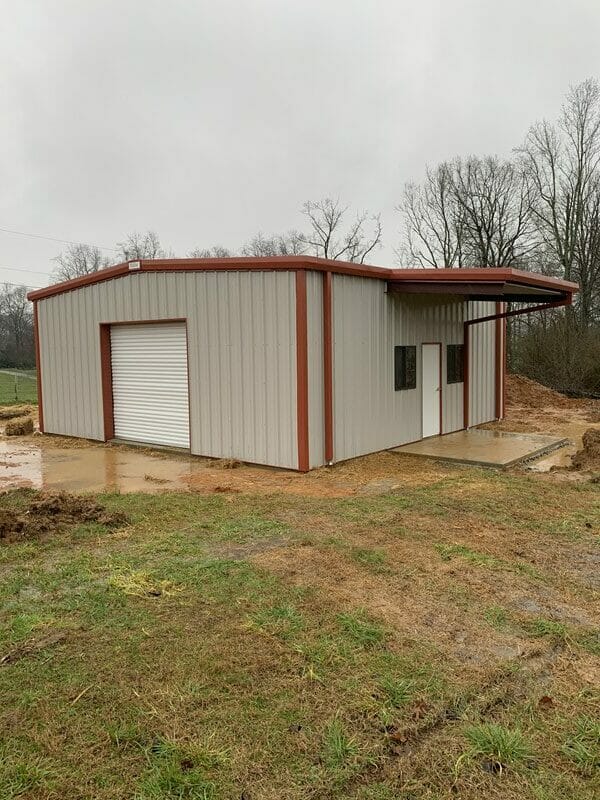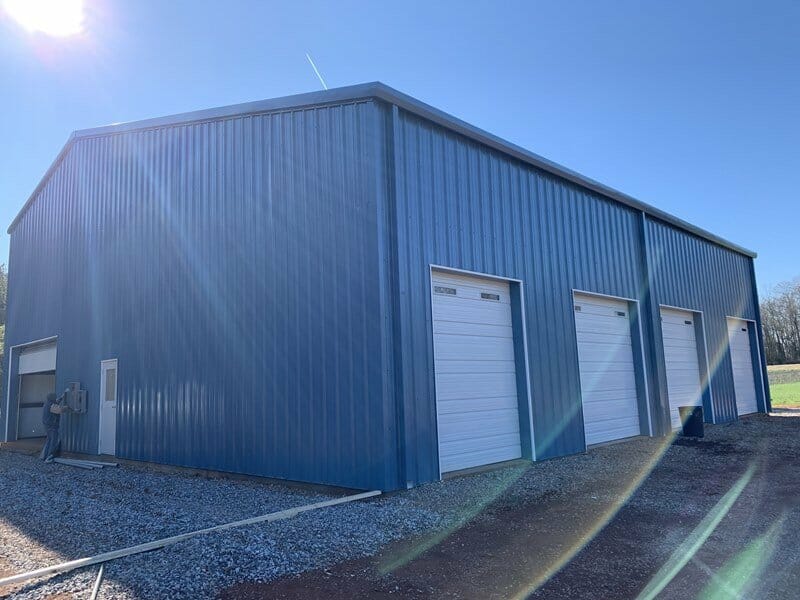 Prefab Building Systems for Your Workshop Building Project
A custom metal workshop kit is a great way to get the exact amount of space you need for your garage or home. With many sizes, shapes, and configurations available, there's no end to what you can do with our steel building kits. We carry all the parts needed so that it will be easy for anyone to assemble their own metal workshop quickly and efficiently!
Steel Workshop Kits – the Perfect Solution for Extra Storage Space!
Do you have an expensive car, truck, motorcycle, or power tool that needs a secure place to store it? Do you need more space in your garage for woodworking equipment and tools? We offer the perfect solution with steel workshop kits! At Maverick Steel Buildings we know how important storage is.
That's why we design our steel workshop kits with 100% American-made steel that is built to last. Our metal workshops are customizable so you can get exactly what you want out of them. Contact us today to learn more about our wide assortment of custom-designed steel workshop kits available throughout the Southeast.
Reach out to our team of experts today to learn more about our steel building kit options for workshops and get your free quote!
Why Choose Maverick Steel Buildings
Building Custom Metal Structures Is Our Specialty
Safety And Durability – Fire Resistant Metal Buildings Last A Lifetime
Customizable To Any Use – From Woodworking To Engine Repair
Faster And Easier To Construct Than Traditional Methods
High Clearances – Perfect For Hanging Storage Or Car Lifts
Cost Savings – Much More Cost-Efficient Than Traditional Wooden Structures
100% American Made Steel – Supporting A Network Of American Businesses
Maintenance Free – No Need To Paint Or Patch
Attractive Building Finish In A Wide Variety Of Options And Colors
Environmentally Friendly – 25-35% Of Our Materials Are Recyclable
Simple And Cost-Effective To Expand When You Need More Storage Or Work Space
Hear From Our Satisfied Customers
We take great pride in a job well done. Many of our satisfied customers have taken the time to write about their experience with Maverick Steel Buildings. Here is what they had to say.
...All aspects of the project were superb examples of customer service and product quality. I now have a building I will enjoy as a workshop for many years to come. If you need a steel building done right the first time, call Taylor at Maverick Steel Buildings...