Quality Industrial Steel Building Kits
Maverick Steel Buildings provides exceptional customer service and cost-effective steel building kits. Our rigid frame steel industrial buildings are built with the highest quality 100% American Made Steel and offer you a variety of customization options.
Custom Designed Industrial Facilities
Maverick Steel Buildings provides pre-engineered steel frame industrial buildings that are built with high quality 100% American Made Steel which ensures your structure lasts a lifetime. Galvanized steel is resistant to termites, fire, mold, and more – meaning your investment is protected.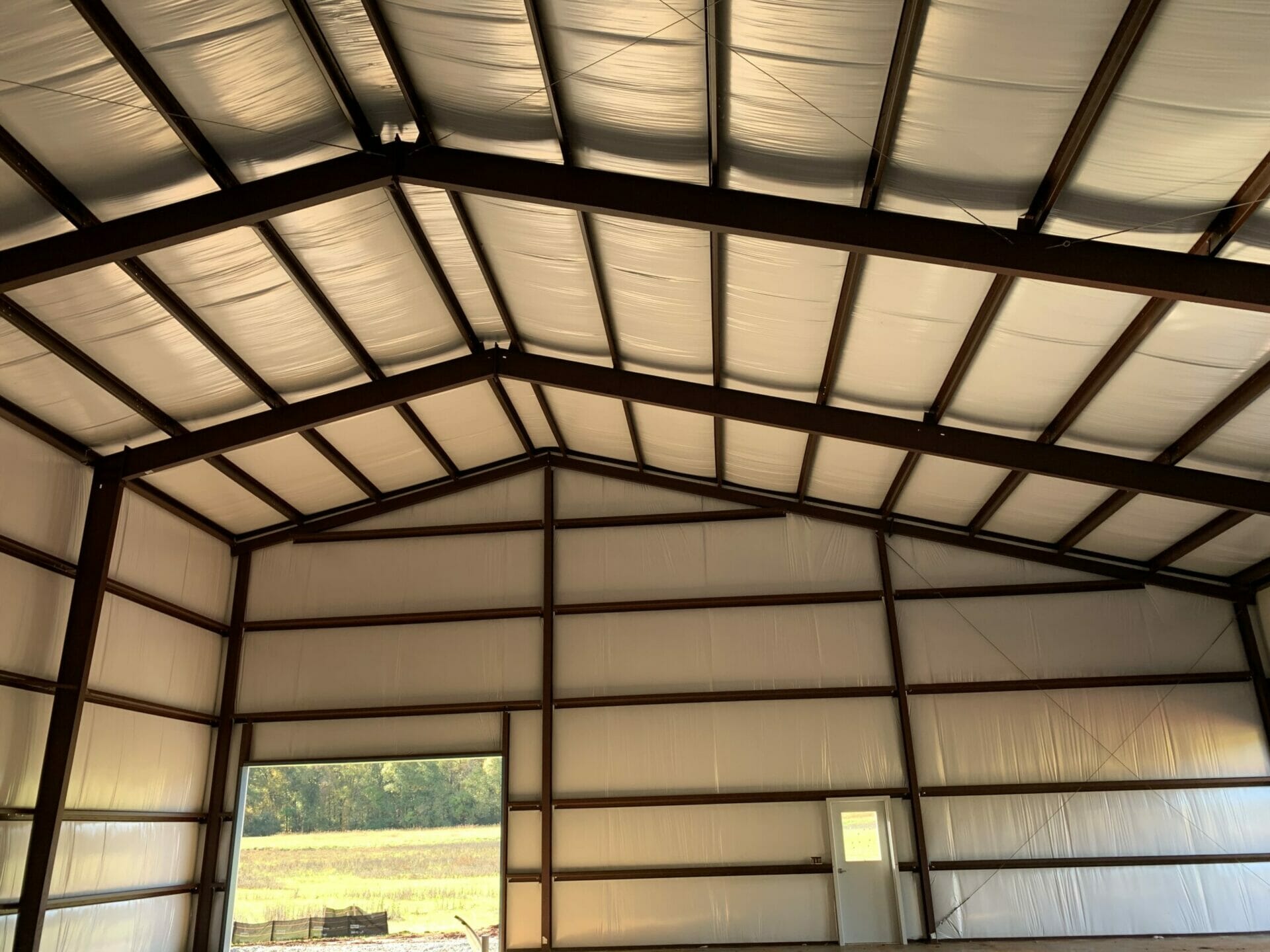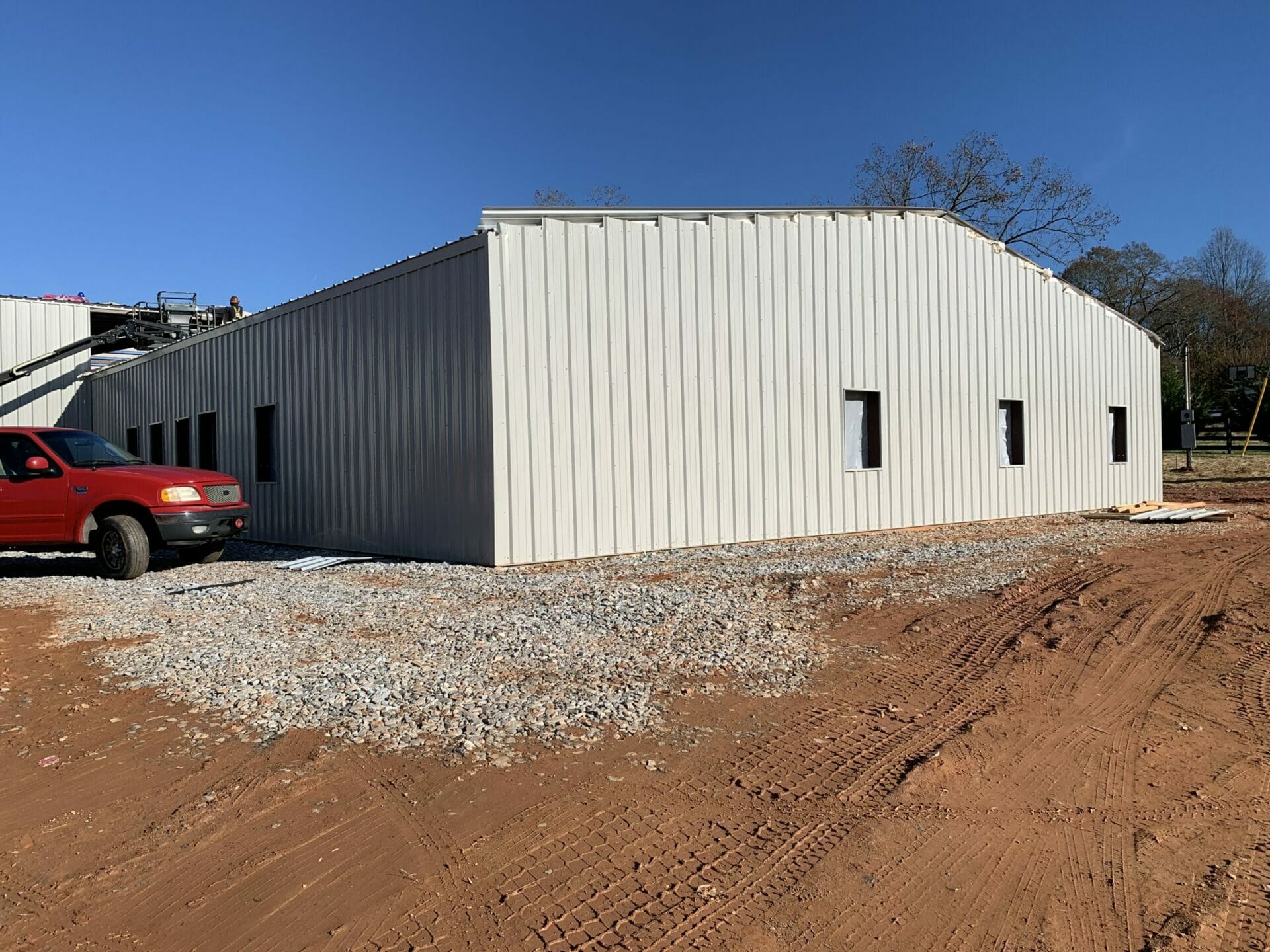 Learn More About Our Industrial Steel Building Kits
Due to the strength of the steel, our metal building kits are capable of providing an interior layout to your metal building that is entirely customizable to what your operation requires. Additionally, each piece in your steel building kit is pre-sized and pre-punched to ensure it is easy to assemble. Check out our popular 50×100 Steel Building Kit!
Our Industrial Metal Buildings Are Extremely Strong
Are you an industrial business owner looking for a new building? If so, the team at Maverick Steel Buildings has everything you need! We offer metal buildings that are perfect for any industry. Whether you want a warehouse or office space, we have what it takes to make your company succeed.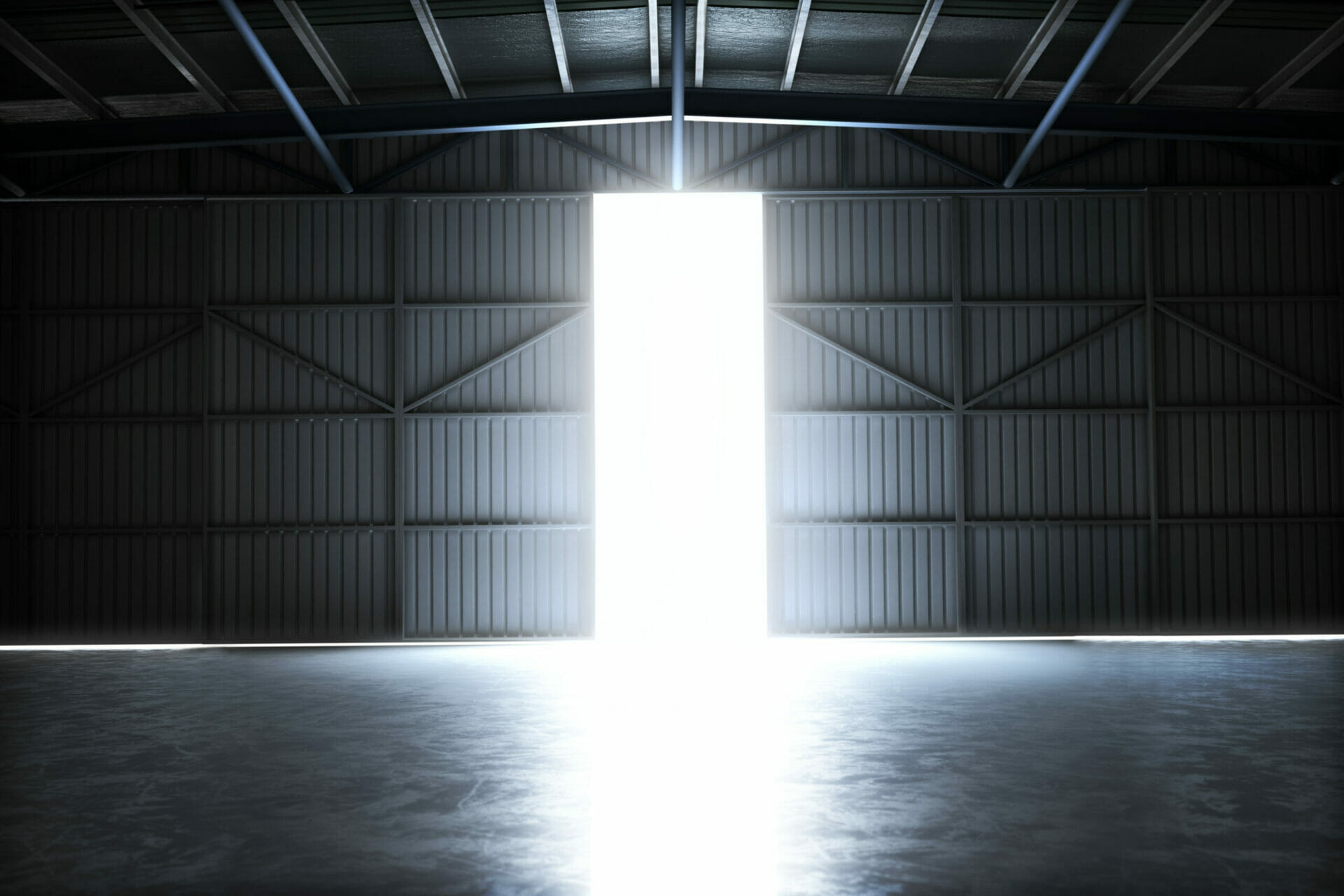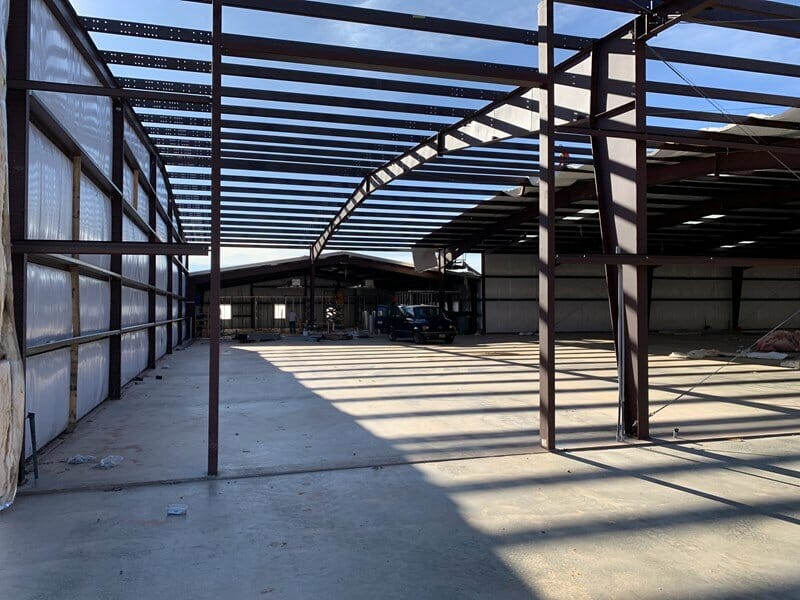 Industrial Metal Buildings
Our metal industrial buildings are designed to meet all local building code requirements based on the zip code for your shipping location. From heavy wind, rain, and snow to earthquakes – Maverick Steel Buildings stand up to the test.
We Offer Industrial Metal Buildings in Many Different Styles and Finishes
High-quality steel structure industrial building kits give you peace of mind knowing your investment has the strength and durability to withstand even the harshest of weather conditions. Our steel framing system can support the heaviest overhead crane systems, suspended mezzanine/catwalks and HVAC; fire retardation, and heavy lights.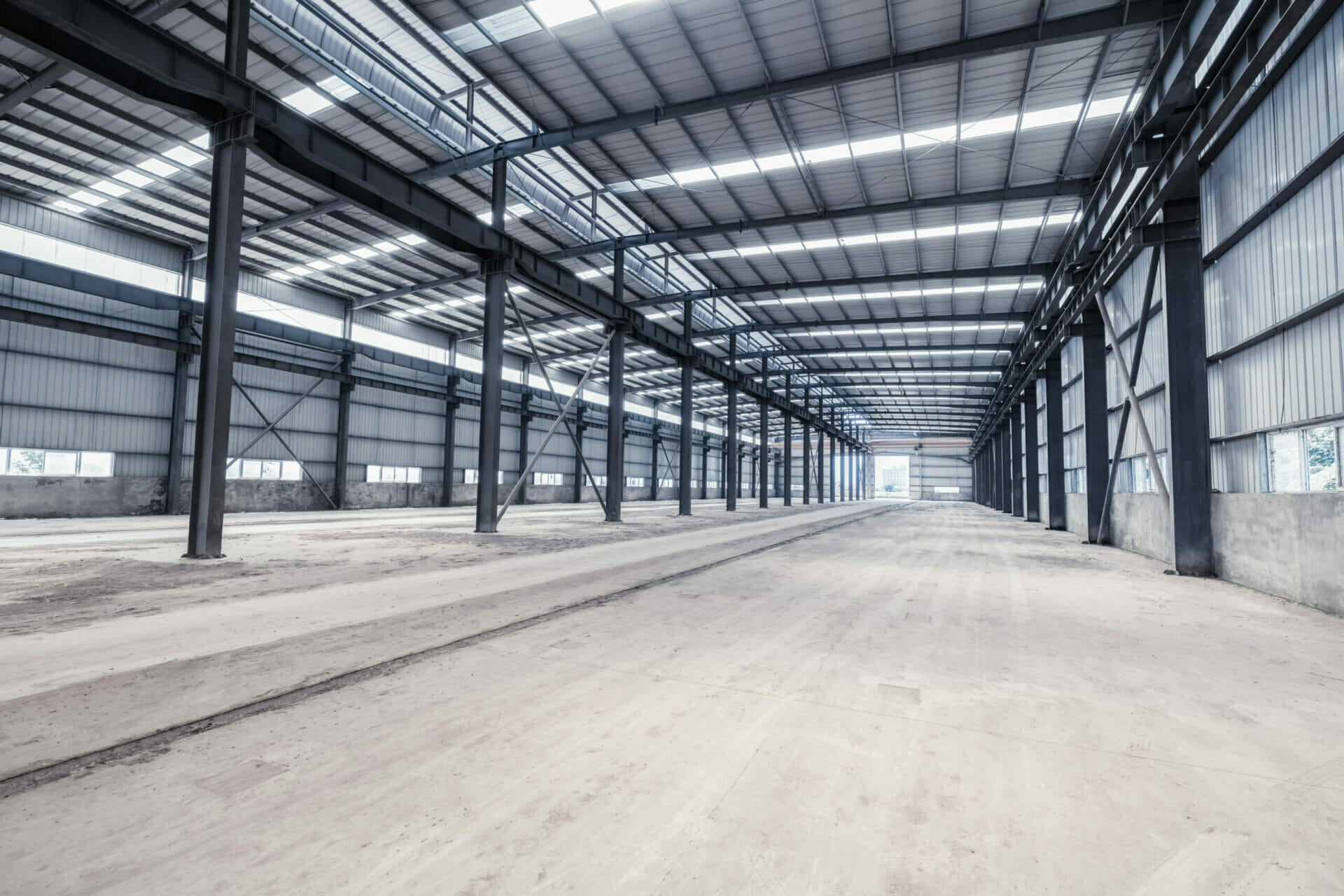 Quality Industrial Steel Building Kits
Do you have a big building project ahead? You are in the right place. Our company provides quality steel building kits for industrial and commercial use. We've helped many customers erect sturdy and long-lasting steel structures at prices they can stomach.
Maverick Steel Buildings offers high-quality kits for industrial steel buildings that make construction easier, quicker, and more efficient. We provide you with everything you need in one room. Therefore, you don't need to look for materials in different places, which could ramp up the cost.
When you choose Maverick Steel, you can expect decades of experience in steel building, construction, and management. Our team provides customized building solutions for building owners, contractors, architects, and others.
What's in Maverick's Steel Building Kits?
Our kits are designed for metal industrial buildings. We've included as much as possible in our steel building kits. All kits have the accessories you need to work on your building's design. We include:
Windows and roll-up doors
Roof styles
Walk-in doors
A detailed manual to guide you on installation
This means you don't need to rent expensive tools or run out of unexpected materials. With the Maverick Steel Buildings kit, you can expect to work faster and build the steel structure you like.
We resize all the pieces in the kit to facilitate easy assembly. Thus, you can save money by not having to hire someone else to assemble the parts.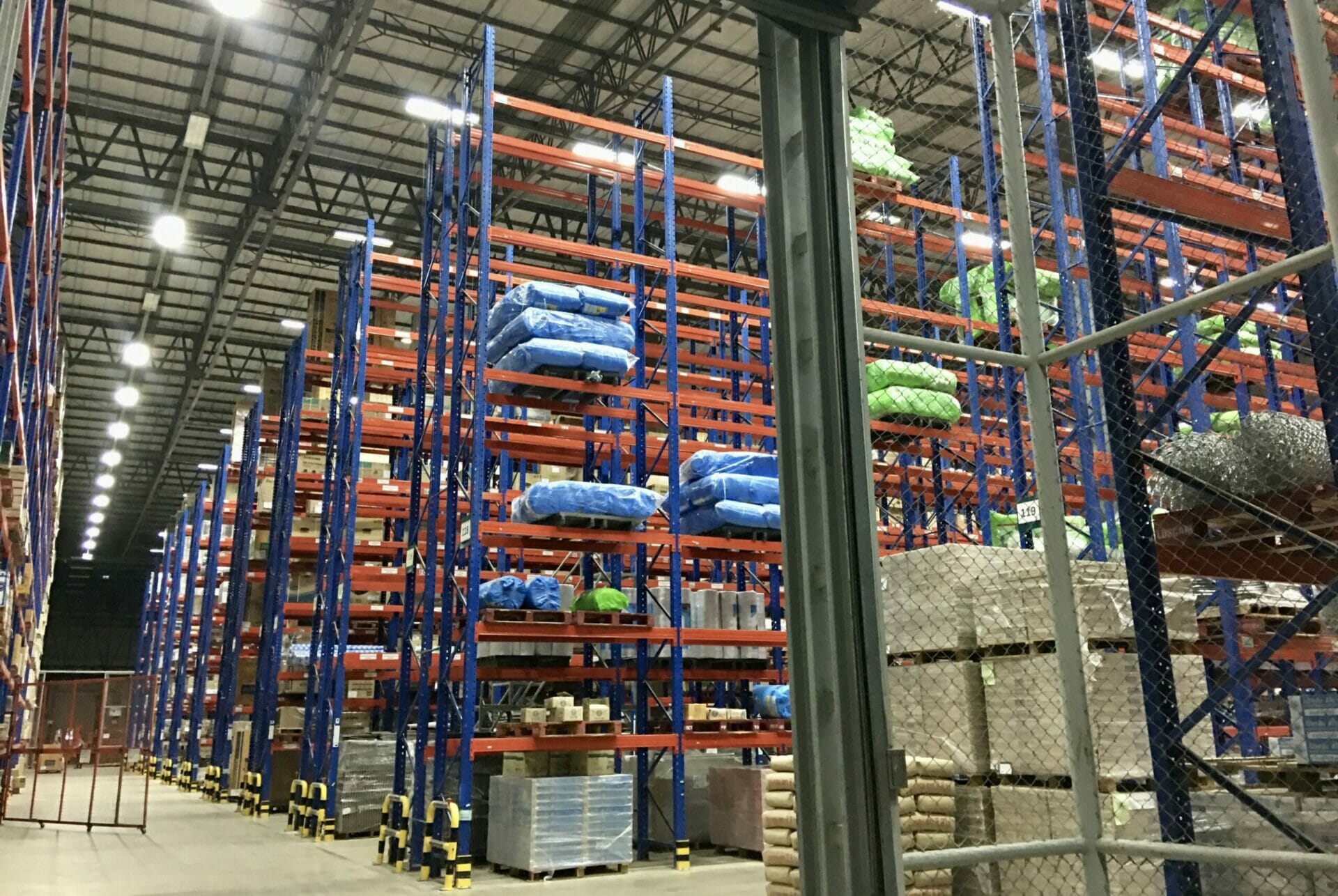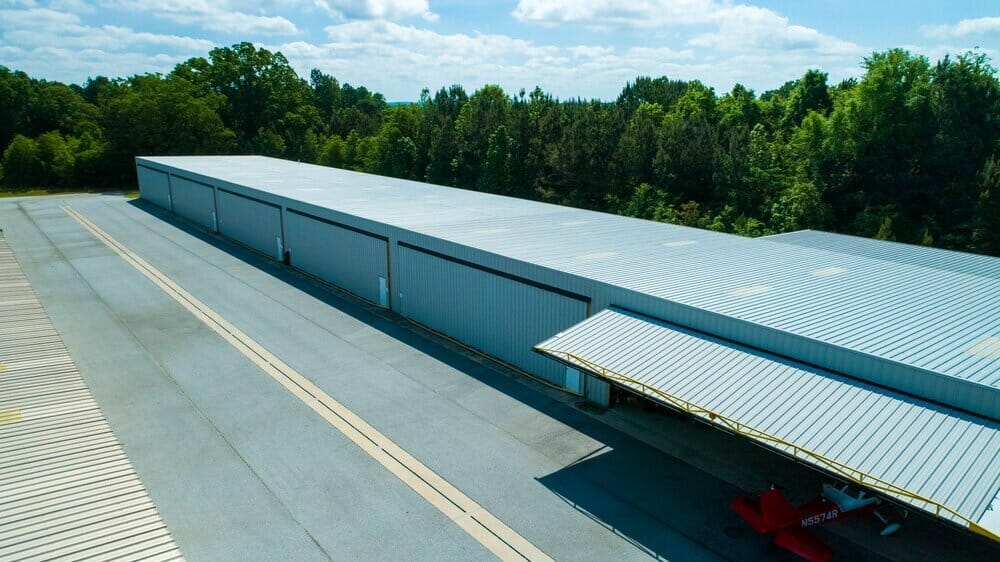 Types of Steel Building Kits We Make
We are a trusted source when it comes to building materials. We provide a variety of steel building components, from precise window and door placement to custom-made dimensions. Therefore, you can create the building you need regardless of the square foot size.
We use galvanized steel that can resist harsh weather conditions. They are energy efficient and made to simplify the construction process. Our customers have used our kits on various commercial steel buildings.
So whether you need a warehouse, a welding shop, or a manufacturing facility, Maverick Steel has the building kit for your needs. Aside from that, our kits can also be used for workshops, garages, churches, fire stations, mini storage, and others. You can also consult with our experts for a customized, economical layout.
How You Can Save Money Buying Our Industrial Steel Kits
Our industrial steel kits are tailored to fit all budget sizes. We understand the costly nature of construction, so we want to make sure that your expenses don't pile up. Our kits are designed with saving money in mind, and here's how they can assist you:
Easy Assembly – Maverick Steel Buildings' kits are pre-sized and pre-punched. Therefore, you can assemble them easily.
Sturdy and Durable Kits – With the exceptional quality and dependability of our steel kits, you can rest assured that your purchase will last for years to come. We use high-quality galvanized steel that can resist water, storm, and other harsh weather conditions
All-in-One Solution – Included in our kits are all the accessories you'll need for assembly, so there's no need to buy additional tools.
Reduced Construction Labor Costs – Our steel building kits offer a cost-effective alternative to traditional construction. The parts are easy to assemble, and your newly constructed structure can be quickly put into use.
Available in Different Colors – Are you looking for a steel kit that can match the current color of your property? Look no further. We have a range of colors to choose from, so you don't need to worry about painting or patching it. Thus, you can save money in the process.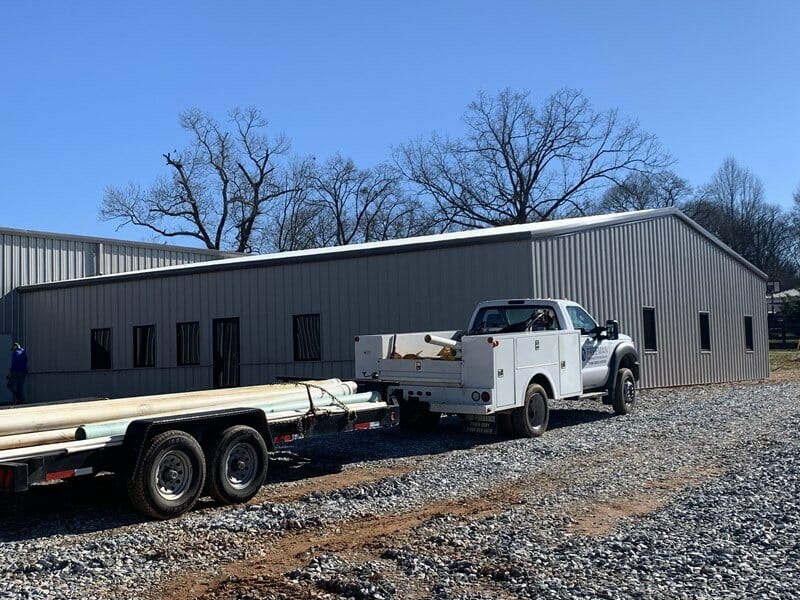 Industrial Kits You Can Trust
For unrivaled service and quality, Maverick Steel Buildings is the top steel building kit supplier around. Our lasting materials guarantee that you receive only the best pieces in your kit. We're certain our products will exceed any expectations you have.
So why wait? Ready to purchase or need more information about our kits? Don't hesitate to call us today. Maverick Steel Buildings has the perfect industrial kit building to fit your needs!
Why Choose Maverick Steel Buildings
Building Custom Metal Structures Is Our Specialty
Safety And Durability – Fire Resistant Metal Buildings Last A Lifetime
Cost Savings – Much More Cost-Efficient Than Traditional Wooden Structures
Customizable To Any Use – From Welding Shops To Meat Packing Plants
High Clearances – Perfect For Mezzanines And Crane Systems
Faster And Easier To Construct Than Traditional Methods
Maintenance Free – No Need To Paint Or Patch
Simple And Cost-Effective To Expand When You Need More Space
100% American Made Steel – Supporting A Network Of American Businesses
Attractive Building Finish In A Wide Variety Of Options And Colors
Environmentally Friendly – 25-35% Of Our Materials Are Recyclable
Hear From Our Satisfied Customers
We take great pride in a job well done. Many of our satisfied customers have taken the time to write about their experience with Maverick Steel Buildings. Here is what they had to say.
...All aspects of the project were superb examples of customer service and product quality. I now have a building I will enjoy as a workshop for many years to come. If you need a steel building done right the first time, call Taylor at Maverick Steel Buildings...