Horse Arena Steel Buildings
Covered or enclosed pre-engineered steel equestrian arenas give you the freedom to ride day or night, in almost any kind of weather. Maverick Steel Buildings provides durable metal horse arena kits throughout the nation.
Indoor Metal Riding Arena
The ability to use an indoor riding arena year-round in nearly any weather condition affords business owners the opportunity to maximize revenue. Each steel structure provided by Maverick Steel Buildings is designed to withstand the weather and seismic activity of the location it is being shipped to. Steel riding arenas provide the column-free clean span of interior space and high ceiling heights needed for any discipline. Indoor horse arena kits can be designed with open or enclosed space, feed storage, and even attached living quarters.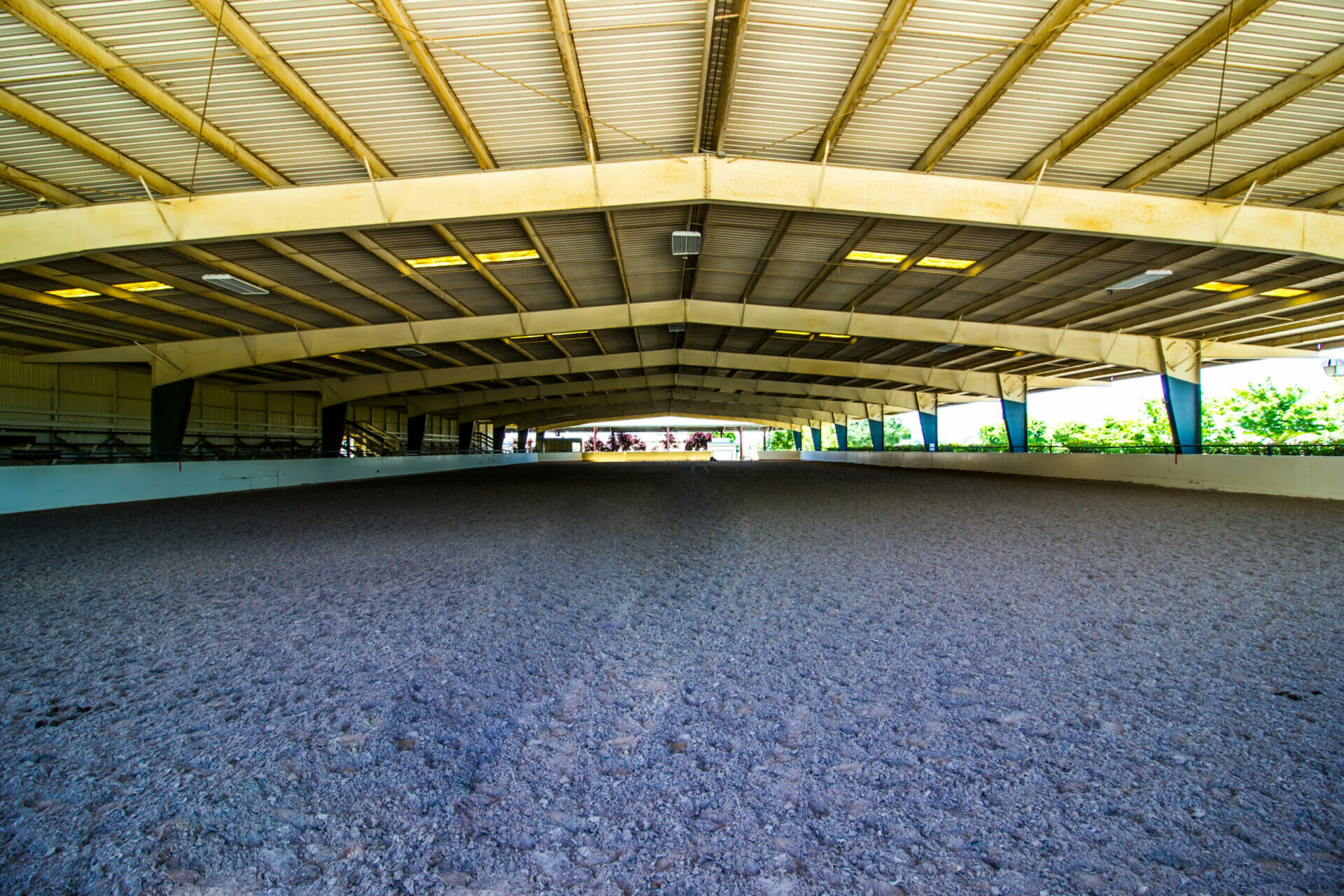 Covered Equestrian Buildings
In warm weather climates, covered riding arenas provide natural climate control functions. Shading the area and artfully catching even the smallest breeze is an integral design feature of Maverick Steel Buildings' prefabricated steel structures. Metal buildings are resistant to rot, termites, mold, and fire. This prevents costly repairs and maintenance and ensures your metal riding arenas or horse barns will last a lifetime. The affordability, strength, and low-maintenance nature of the steel building industry makes it ideal for buyers across the spectrum of budgets and needs.
Why Choose Maverick Steel Buildings
Building Custom Metal Structures Is Our Specialty
Low Maintenance – No Need To Paint Or Patch
Simple And Cost-Effective To Expand When You Need More Space
100% American Made Steel – Supporting A Network Of American Businesses
Attractive Building Finish In A Wide Variety Of Options And Colors
Environmentally Friendly – 25-35% Of Our Materials Are Recyclable
Safety And Durability – Fire Resistant Metal Buildings Last A Lifetime
Cost Savings – Much More Cost-Efficient Than Traditional Wooden Structures
Customizable For Your Equestrian Discipline – Even Multi-Purpose
Faster And Easier To Construct Than Traditional Methods
High Clearances – Perfect For Jumping Or Even Vaulting
Satisfaction Guaranteed!
We take great pride in a job well done. Many of our satisfied customers have taken the time to write about their experience with Maverick Steel Buildings. Read what Jeff had to say about his experience with us!
...All aspects of the project were superb examples of customer service and product quality. I now have a building I will enjoy as a workshop for many years to come. If you need a steel building done right the first time, call Taylor at Maverick Steel Buildings...