RV Storage Steel Building Kits
Maverick Steel Buildings fully customizable 100% American made steel framed buildings are perfect for RV storage space. Protect your vehicle and your investment with the durability of a red iron steel indoor RV storage space.
Pre-Engineered Steel RV Storage Facility
Many of us hear the call of the open road, but what do you do with your recreational vehicle when you're not using it? Steel building RV carports are an innovative solution to a decades-old problem. Don't let your RV become damaged with constant exposure to the elements. Our custom metal buildings are carefully designed by in house engineers, and you can expect drawings and plans up to 3 X faster than our competition.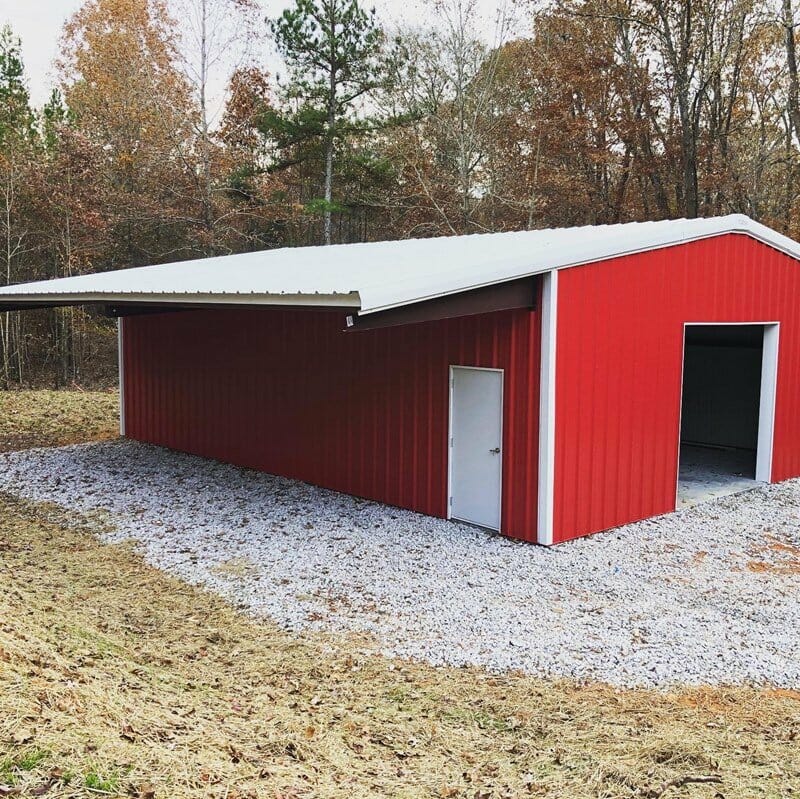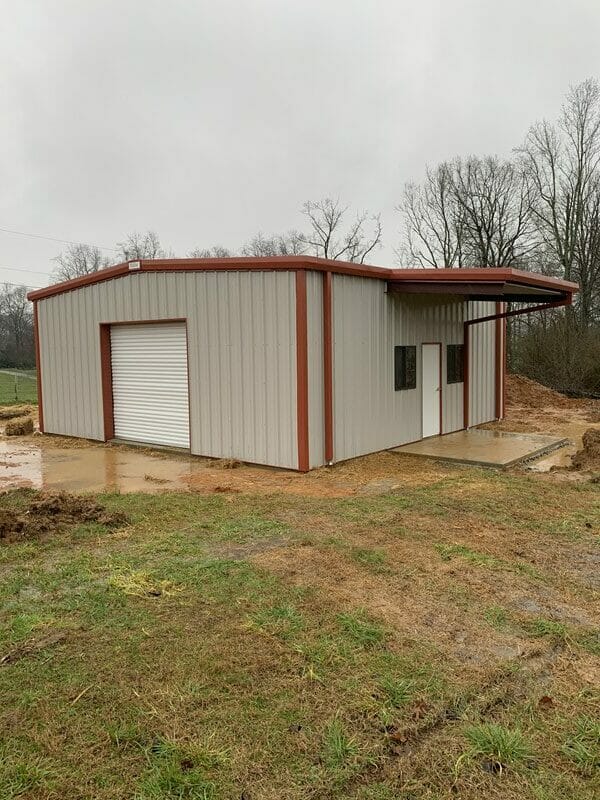 Custom Metal RV Cover Kits
Travel trailers and recreational vehicles can span anywhere from 28 to 40 feet long, and 10 to 14 feet high. Most standard garages can't accommodate that size of a vehicle. Significantly reduce the risk of leaks that comes with an uncovered RV left standing through high winds, sleet, snow, rain, and more with a high-quality metal RV storage building. Also, RV storage steel buildings protect from the sun's harmful UV rays which can cause seal damage.
Kits Designed For Your RV Storage Buildings
100% American made steel RV storage building kits from Maverick Steel Buildings are custom created to fit your needs. Perhaps you need space for a workshop or other storage? We work closely with you to design the perfect steel building kit for you. Our buildings are designed with the building code for their intended location in mind. You can trust Maverick Steel Buildings' RV covers to stand up to the test of time.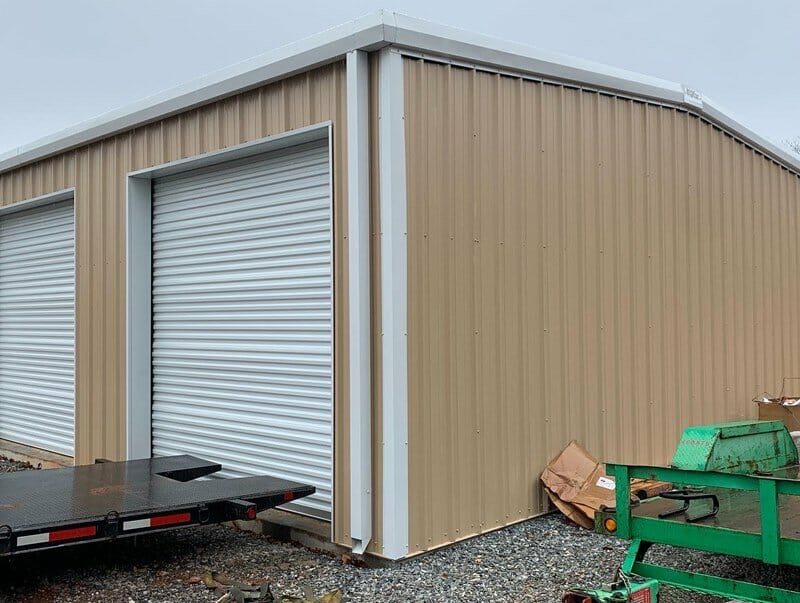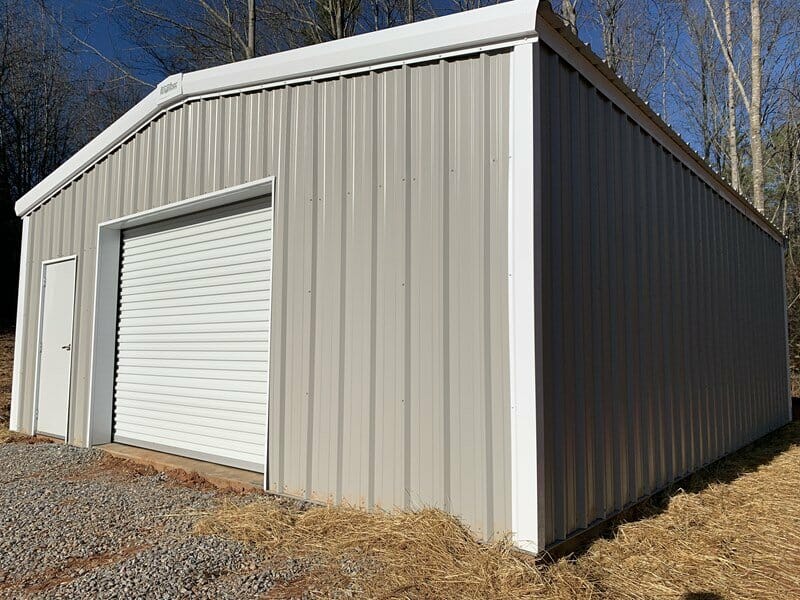 RV Storage Steel Building Kits
Our RV storage steel building kits are available in a variety of sizes and include all the hardware necessary for assembly. The materials used are made from strong, durable steel that provides protection against the elements year round and is designed to last! Not only does this type of storage solution provide ample room for your vehicle but it also offers added benefits such as safety features like locking doors plus they won't rust due to galvanized metal coating!
Red Iron Steel Building Solutions for Your RV Storage Needs
If you're looking for a reliable storage solution that looks great and can be set up in less time than you think, then Maverick Steel Buildings is the perfect choice for you. Whether your RV is just taking up space in your driveway or on the side of the road, we have everything you need to help with storage solutions. Contact us today to speak with one of our experts about what type of RV Storage Solutions will work best for you!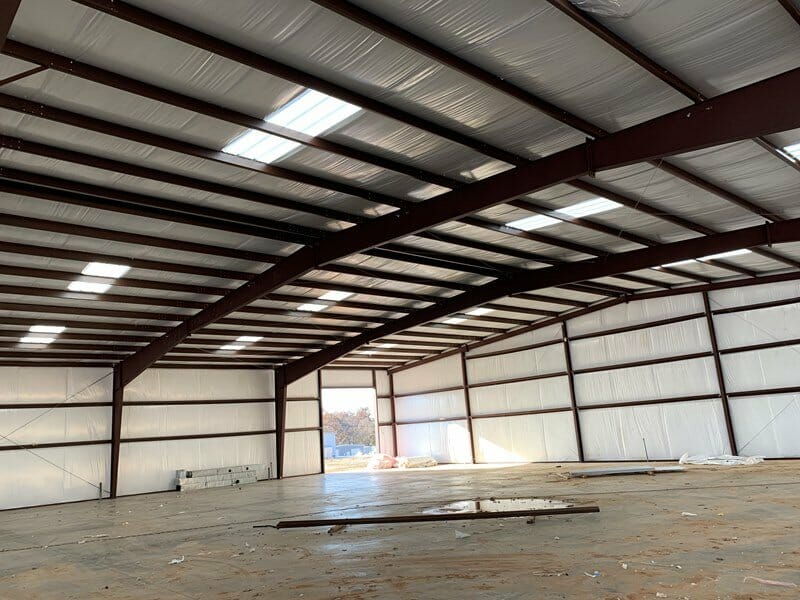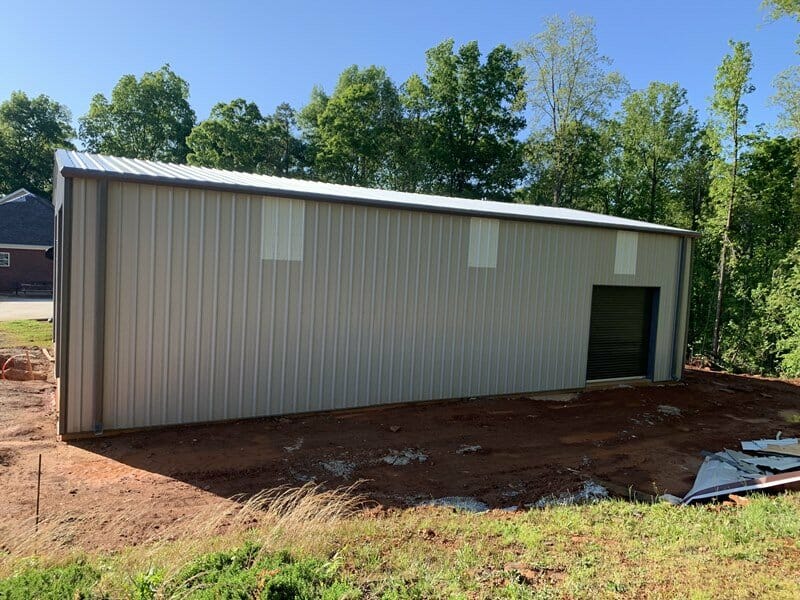 Custom Metal Buildings for RV Storage
Many homeowners are having custom metal buildings built on their property that are designed specifically for an RV. These metal buildings provide many benefits that traditional garages and sheds do not provide, such as security, protection from the elements, and easy access to your vehicle if you choose to store it outside of your building.
Your Search for a Quality RV Storage Building Ends Here!
An RV is an investment and it's important to protect that investment with a quality RV storage building. If you're a homeowner that has an RV, then you know how difficult it can be to store the vehicle during the off-season. There are many times when storage facilities simply don't have enough space available for your needs. You may also need security features and protection from the elements such as sun and rain.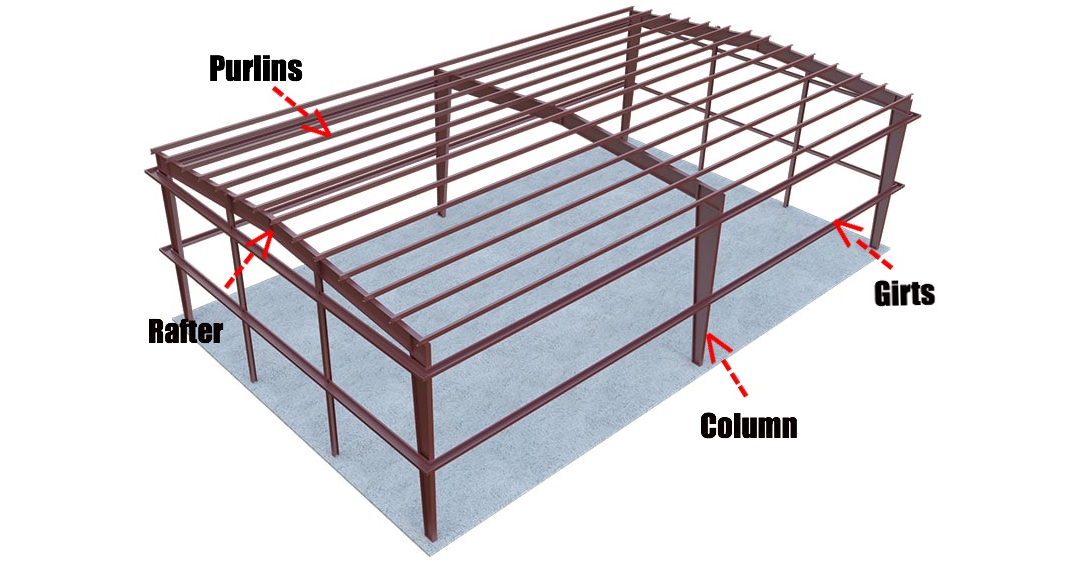 Durable Metal RV Storage Buildings Protect Vehicles from the Elements, Vandalism and Theft.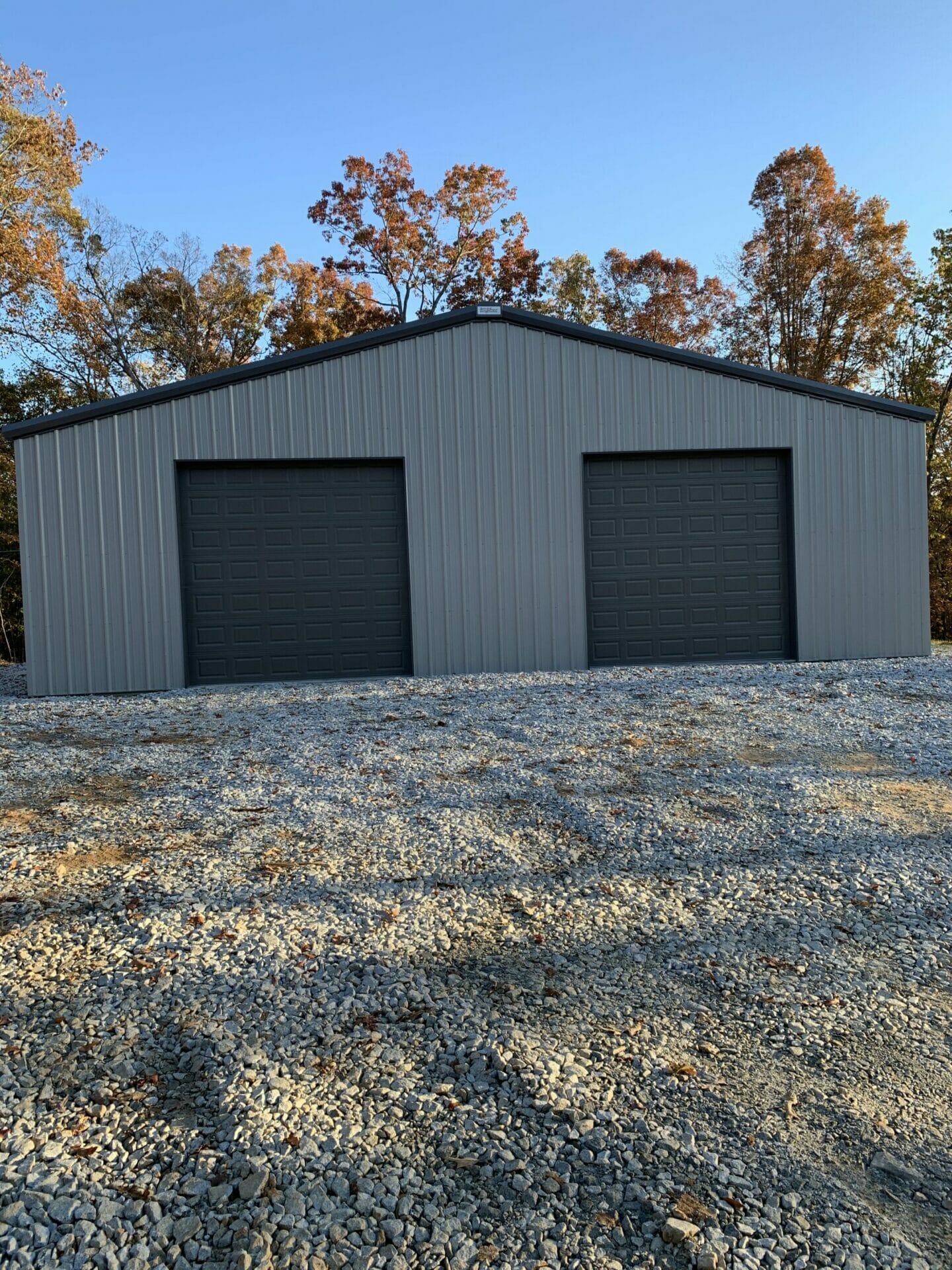 The RV Storage Solution for Your Vehicle
Maverick Steel Buildings' RV storage buildings are a great solution for storing your RV. Our steel buildings are available in various sizes and shapes, which means you can find the perfect one to fit your needs. With steel buildings, storage costs are low as they're energy efficient and require little maintenance.
Steel Building Solutions For RV Owners
The affordability and durability of our 100% American-made steel building kits are hard to beat. Our fully customizable color options as well as the façade and trim choices ensure your project will end up precisely how you envisioned. The price of your steel building will depend on a number of factors. To get started, reach out to one of our qualified staff to price your steel building today.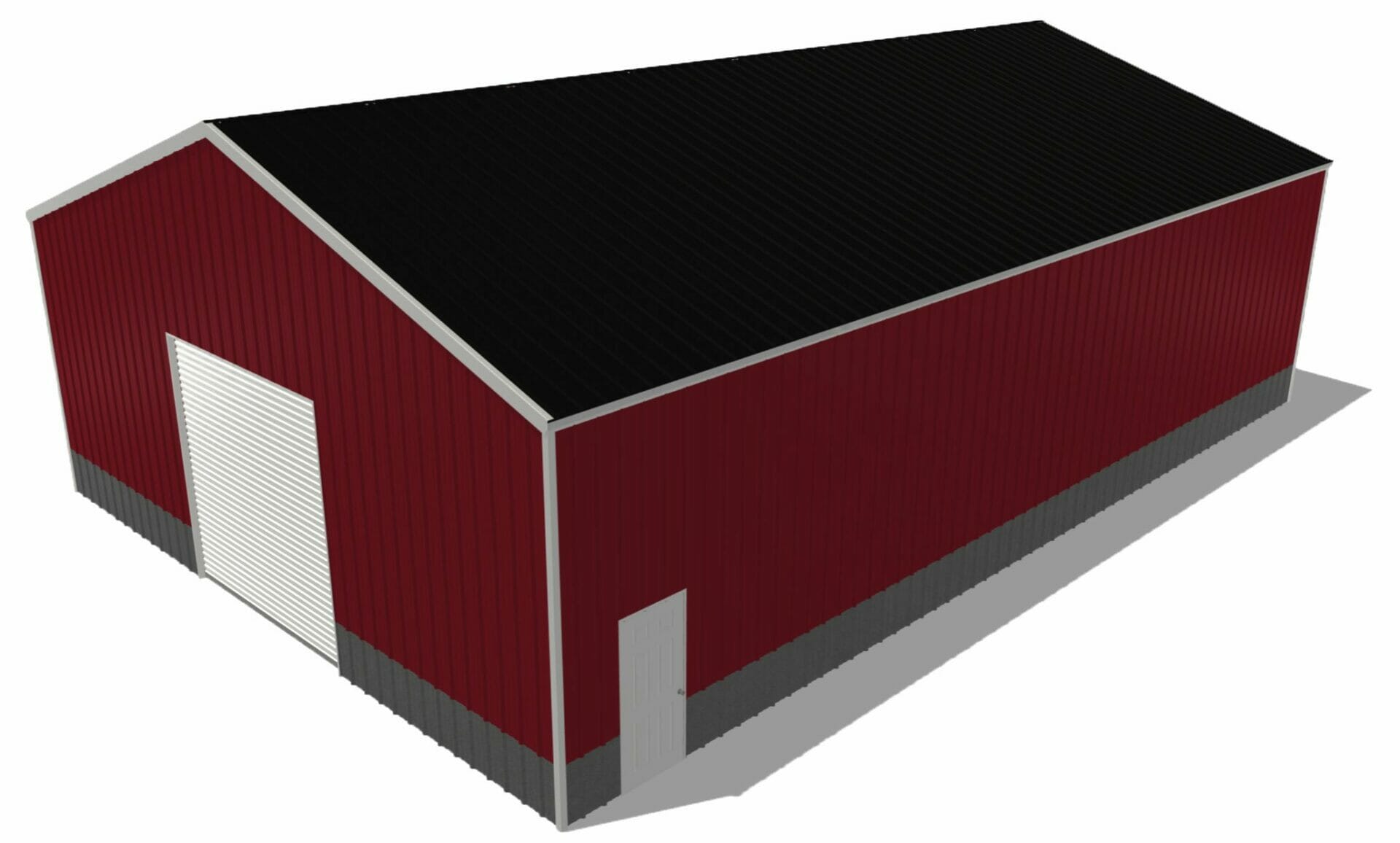 Why Choose Maverick Steel Buildings
Building Custom Metal Structures Is Our Specialty
Safety And Durability – Fire Resistant Metal Buildings Last A Lifetime
Cost Savings – Much More Cost-Efficient Than Traditional Wooden Structures
Customizable To Any Use – From Workshops To Aircraft Hangars
High Clearances – Perfect For Large Vehicle Storage And Sports
Low Maintenance – No Need To Paint Or Patch
Environmentally Friendly – 25-35% Of Our Materials Are Recyclable
Simple And Cost-Effective To Expand When You Need More Space
100% American Made Steel – Supporting A Network Of American Businesses
Attractive Building Finish In A Wide Variety Of Options And Colors
Faster And Easier To Construct Than Traditional Methods
Hear From Our Satisfied Customers
We take great pride in a job well done. Many of our satisfied customers have taken the time to write about their experience with Maverick Steel Buildings. Here is what they had to say.
...All aspects of the project were superb examples of customer service and product quality. I now have a building I will enjoy as a workshop for many years to come. If you need a steel building done right the first time, call Taylor at Maverick Steel Buildings...