Residential Steel Buildings
Our pre-engineered steel residential building kits are an economical choice for adding to the square feet to your property.
Steel workshop buildings are a practical and cost-effective way to add attractive, durable, and functional space to your property.
Custom steel buildings from storage spaces to commercial buildings. Customizable accessories like metal garage doors, windows, and more!
Our steel barn buildings are an affordable, low-maintenance way to protect your farm's livestock, machinery, supplies, and more.
Steel garage buildings are an affordable, low-maintenance way to protect your car, recreational vehicle, boat, ATVs, and more.
Maverick Steel Buildings provides the highest quality fully customizable 100% American Steel pre-engineered building systems throughout the nation. Our unparalleled customer service ensures that we keep your best interests at the top of our priorities. Pre-engineered Residential Metal buildings are so versatile that they can be used for practically any application. If you don't see a prefab steel frame building option below that fits your needs, give us a call to speak with our qualified team! Maverick Steel Buildings custom metal buildings can be designed into any configuration.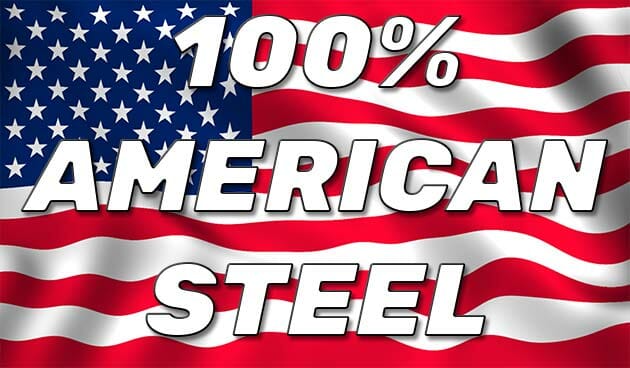 Erecting a metal building requires a lot of planning. Maverick Steel Buildings offers the highest quality metal building kits in a variety of sizes and specifications. From metal mini storage buildings and metal garage kits, to metal barn kits and aircraft hangers - our customer service representatives will help you design the ideal metal building solution to fit your needs.
It is essential to plan and prepare for each aspect of your building project to ensure everything goes as smoothly as it can. Maverick Steel Building systems are custom-designed to work in your location. We take the average snow load and high wind speeds in your area into account to ensure your building is designed to meet or exceed your location's building codes.
Planning
This phase consists of determining the location of your steel building and what zoning and building code requirements there may be. Decide what your square footage should be and what accessories are needed. Now is the time to do your research to get a good idea of what you want in your steel building.
Design
During the design process, our team concentrates on strategic planning, building choices, space planning, and adherence to specialty compliance codes and regulations. The turnaround time on drawings for your steel building kit is 3 times faster than industry standards, usually around 1 week.
Shipment
Maverick Steel Buildings prefabricated 100% American made steel buildings can be shipped to any location in the continental United States. Special care is taken with our shipped materials. They are nested together for economical shipping and to protect the product from the elements.
Plan Your Steel Building With Us
Our team of experts works closely with you to ensure your steel building kit project turns out exactly how you envisioned it. Our in-house engineers take care of all of the groundwork to make sure that your steel building will conform to all building codes relative to your location.
Don't see what you're looking for?
Reach out to Maverick Steel Buildings today to speak with one of our qualified team members and start planning your dream metal building. Any configuration or customization your require can be incorporated into your metal building design. We look forward to speaking with you!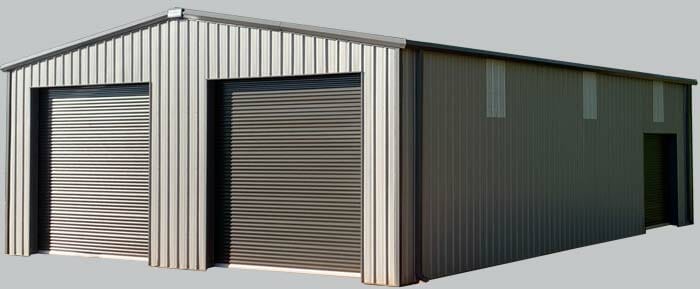 Hear From Our Satisfied Customers
We take great pride in a job well done. Many of our satisfied customers have taken the time to write about their experience with Maverick Steel Buildings. Here is what they had to say.
...All aspects of the project were superb examples of customer service and product quality. I now have a building I will enjoy as a workshop for many years to come. If you need a steel building done right the first time, call Taylor at Maverick Steel Buildings...