Our Residential Steel Building Kits are Engineered For Your Convenience & Protection
Maverick Steel Buildings provides the highest quality fully customizable 100% American Steel pre-engineered building systems throughout the nation. Our unparalleled customer service ensures that we keep your best interests at the top of our priorities.
Pre-engineered Residential Metal buildings are so versatile that they can be used for practically any application. If you don't see a prefab steel frame building option below that fits your needs, give us a call to speak with our qualified team! Maverick Steel Buildings custom metal buildings can be designed into any configuration.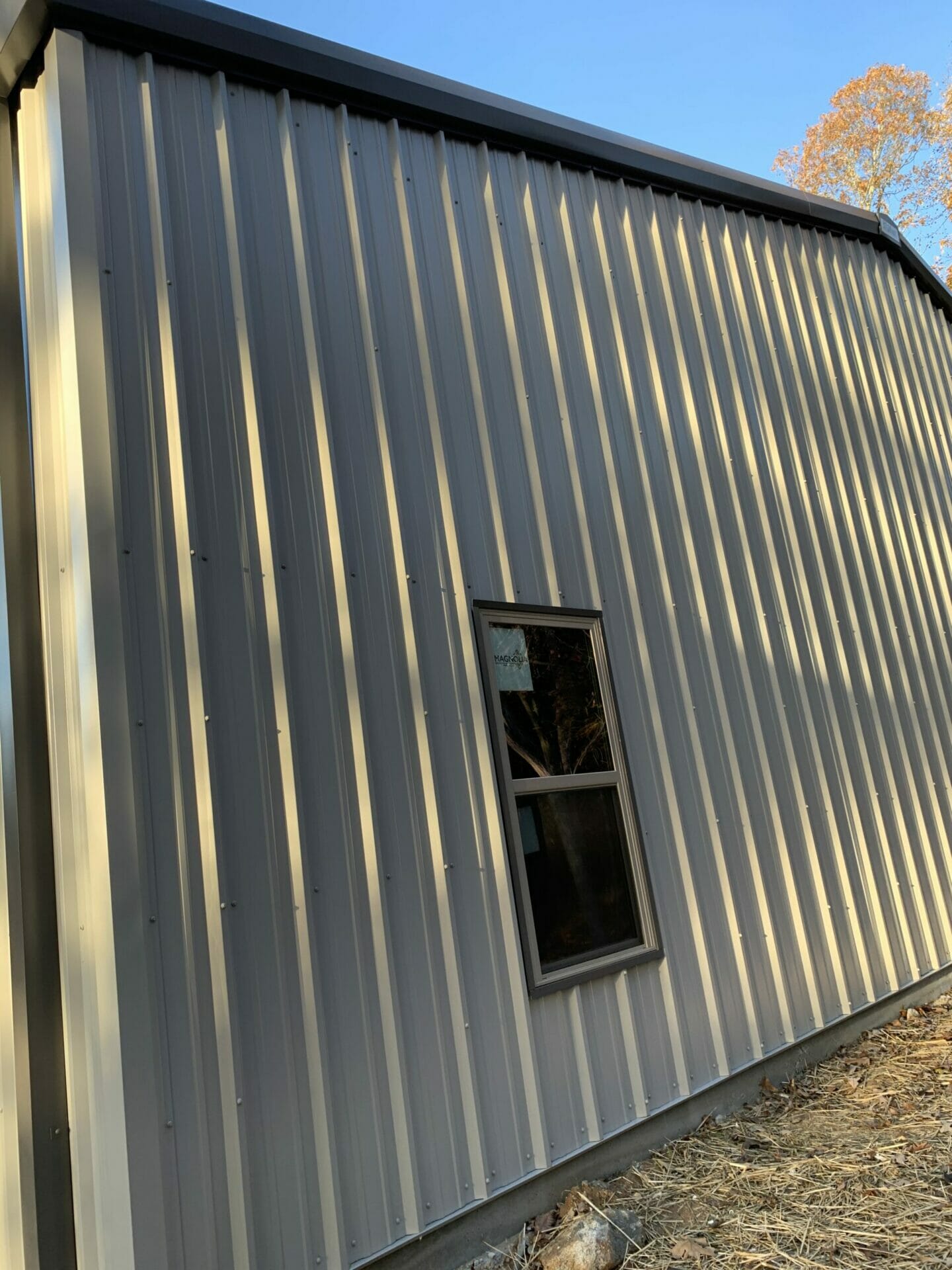 Residential Steel Building Solutions for Your Home
Steel building kits are ideal for many home construction projects, including workshops, outbuildings, and garages. At Maverick Steel Buildings, we provide multiple building sizes that you can customize to create your perfect outdoor space.
Our residential metal buildings are stronger and more durable than other outdoor buildings, and because they are made of steel, they last much longer than other structures. They are minimal maintenance buildings and feature clear span framing, allowing you to maximize the space inside and have a column-free interior.
If you are planning to put a building on your residential property, we have high-quality steel buildings that can be designed to meet your specific needs. Reach out today to get started right away!
Residential Steel Buildings
Our pre-engineered steel residential building kits are an economical choice for adding to the square feet to your property.
Steel workshop buildings are a practical and cost-effective way to add attractive, durable, and functional space to your property.
Custom steel buildings from storage spaces to commercial buildings. Customizable accessories like metal garage doors, windows, and more!
Our steel barn buildings are an affordable, low-maintenance way to protect your farm's livestock, machinery, supplies, and more.
Steel garage buildings are an affordable, low-maintenance way to protect your car, recreational vehicle, boat, ATVs, and more.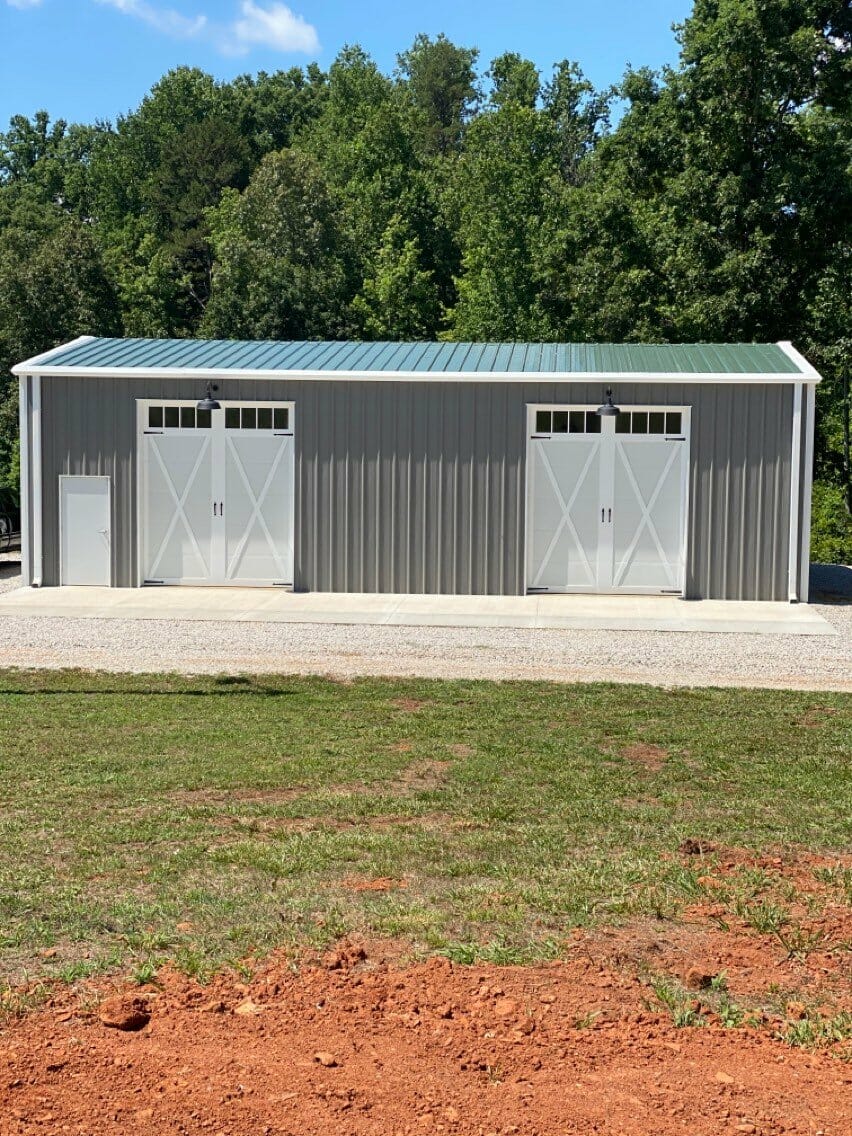 Why Choose Residential Steel Buildings?
Many traditional residential buildings follow a standard construction process that takes a long time to build. Our pre-engineered residential steel buildings are quick to erect and extremely durable.
They hold up against harsh weather conditions and the day-to-day elements of the various climates in the US. They won't rot, are pest and termite resistant, and are not very susceptible to mold and mildew.
Steel is Superior to Traditional Home Construction Materials
Many traditional wood frame buildings rack up repair costs, but steel buildings rarely need to be repaired. Steel buildings can last for 60 years or longer if they are well taken care of, with very little repair costs.
They are energy efficient and simple. They can be customized with a variety of configurations to meet your needs without the lengthy construction process of frame homes or pole barns.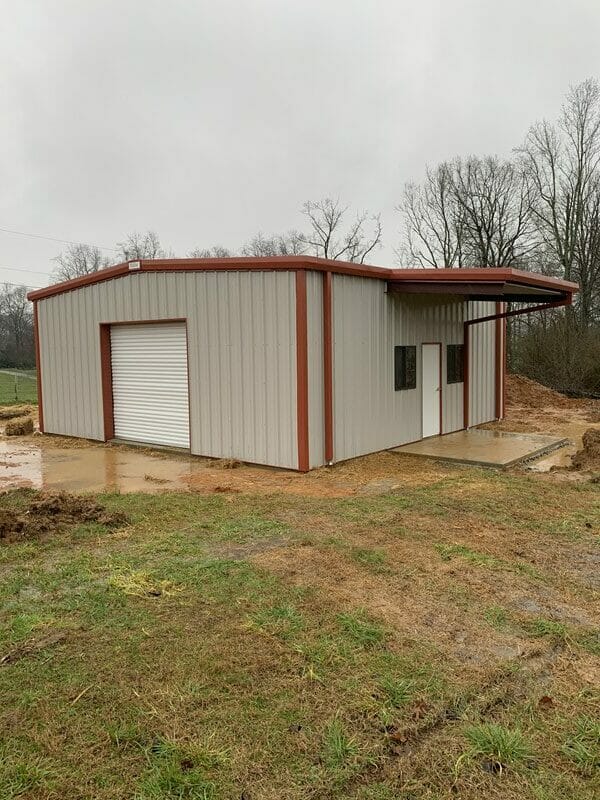 Customized Residential Buildings From Maverick Steel Buildings
At Maverick Steel Buildings, we provide cost-effective, steel-framed construction that allows you to choose your floor plan and completely customize the size, finish, and accessories of your building.
Our buildings have been used for outdoor workshops, garages, barndominiums, storage buildings, and more. They can provide protection for your vehicles, RVs, boats, and other assets from even the worst elements, such as tornadoes and hurricanes.
Durable and Long-Lasting Steel Buildings
Our buildings have plenty of storage space inside with the clear span framing. Customize the interior so you can fit your vehicles inside, or turn it into a workshop with several smaller rooms and storage spaces.
Decide how many doors you need and what style they need to be, from walk-in doors to garage doors. You can also include windows with your building to get natural light and ventilation in the room.
Our residential steel buildings are made with high-quality red iron, providing the strength and durability you need for protection. Every kit is manufactured in the USA and designed for long-term use. We only use top-notch building materials, so you have minimal maintenance on your building and can spend your time doing things you love instead.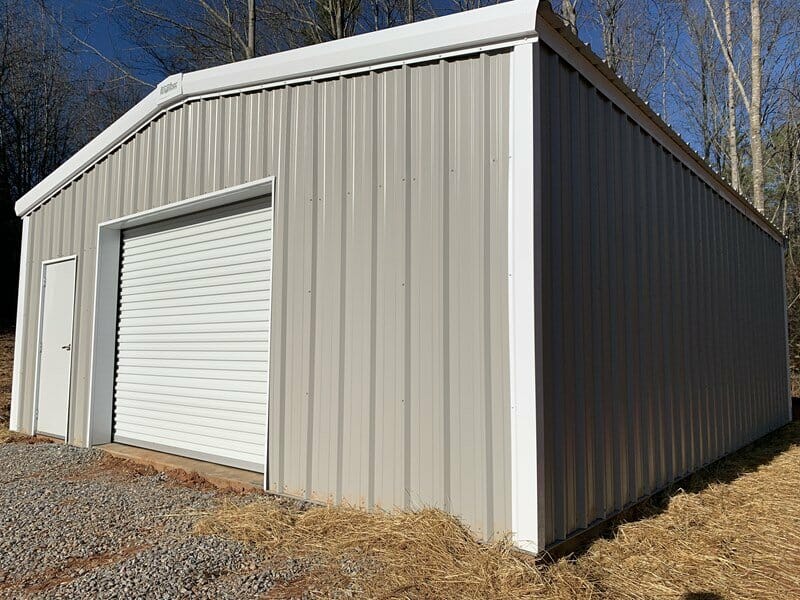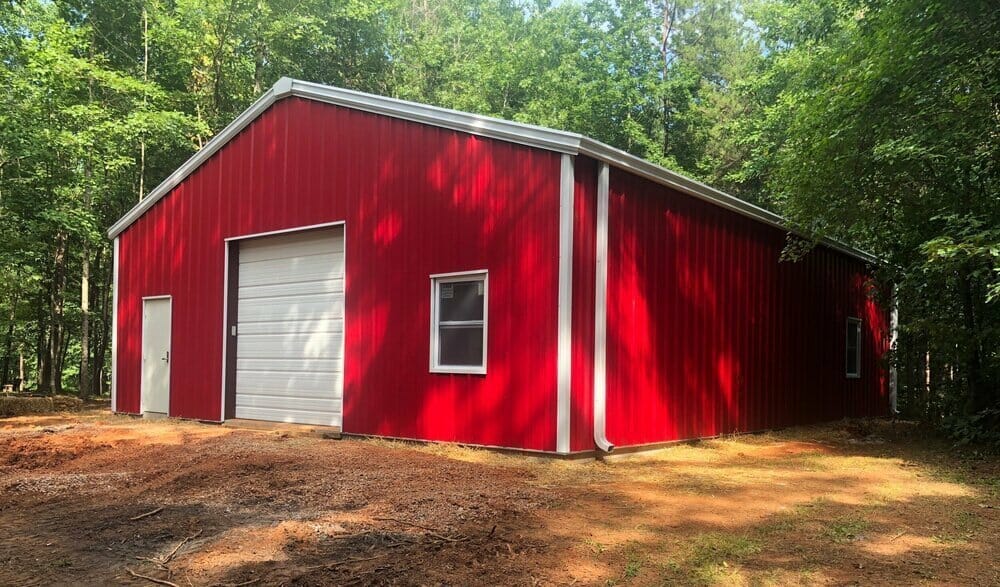 Why Choose Maverick Steel Buildings for Your Residential Project?
We have supplied heavy-duty metal building homes to people across our country. We have years of experience with creating buildings that can protect you and your assets from rain, snow, sleet, and heavy winds. Our buildings are safe, fire and water-damage resistant, and more energy efficient than a traditional building.
The earth is important to us, so we make our buildings from as many recyclable materials as we can. Up to 35% of each building can be recycled when eventually your building is torn down.
Maverick Steel Buildings has the Residential Steel Building of Your Dreams
People are also important to us, and we work hard to let our customers know exactly how valuable they are. We work with our customers to determine exactly what their specific needs are, then design a building to their specifications.
If you have questions about our steel buildings or you are considering a residential building project in the near future, contact our team today! We would love to answer your questions and see what we can do to save you time and money on your project.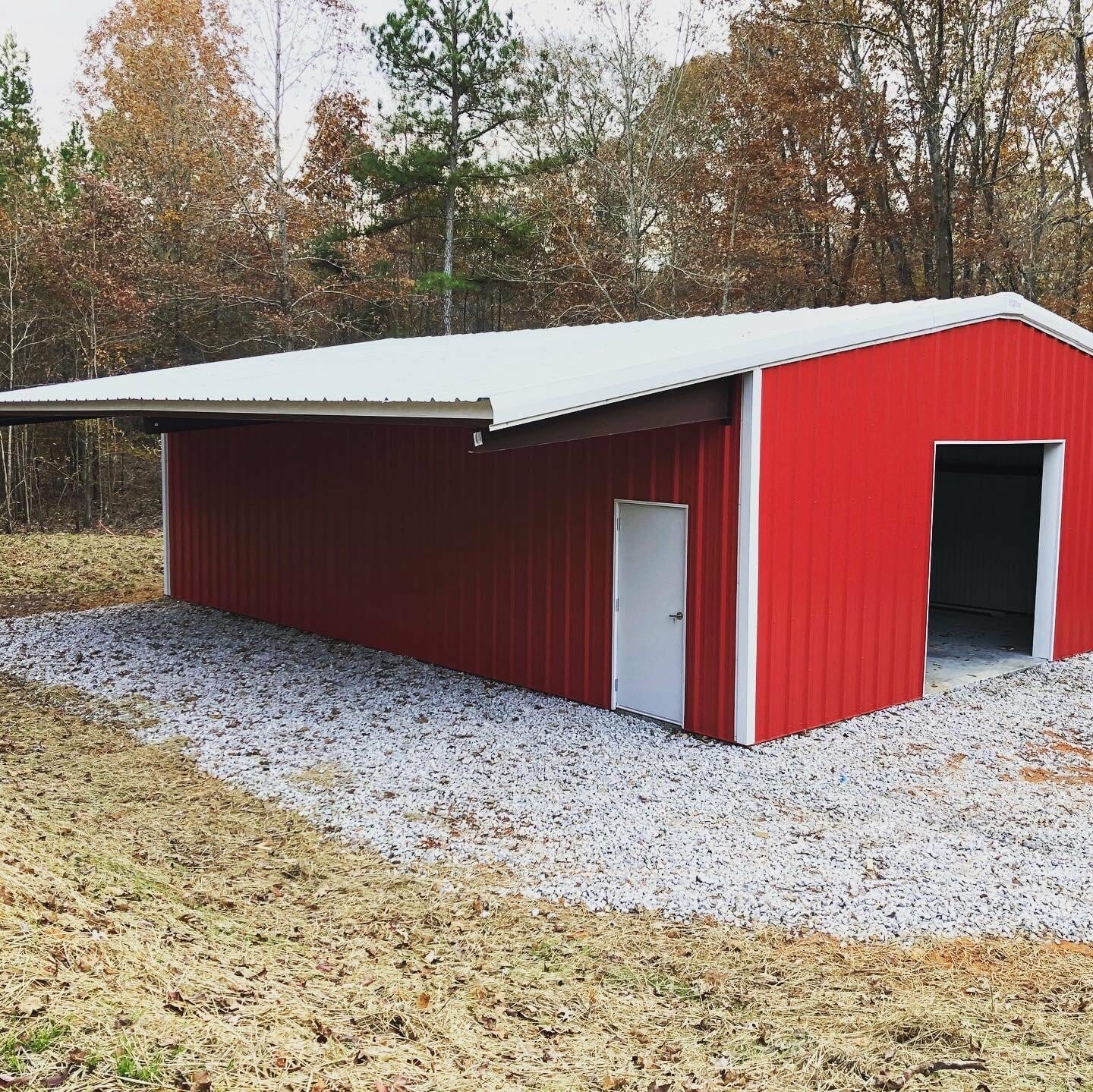 Erecting a metal building requires a lot of planning. Maverick Steel Buildings offers the highest quality metal building kits in a variety of sizes and specifications. From metal mini storage buildings and metal garage kits, to metal barn kits and aircraft hangers - our customer service representatives will help you design the ideal metal building solution to fit your needs.
It is essential to plan and prepare for each aspect of your building project to ensure everything goes as smoothly as it can. Maverick Steel Building systems are custom-designed to work in your location. We take the average snow load and high wind speeds in your area into account to ensure your building is designed to meet or exceed your location's building codes.
Planning
This phase consists of determining the location of your steel building and what zoning and building code requirements there may be. Decide what your square footage should be and what accessories are needed. Now is the time to do your research to get a good idea of what you want in your steel building.
Design
During the design process, our team concentrates on strategic planning, building choices, space planning, and adherence to specialty compliance codes and regulations. The turnaround time on drawings for your steel building kit is 3 times faster than industry standards, usually around 1 week.
Shipment
Maverick Steel Buildings prefabricated 100% American made steel buildings can be shipped to any location in the continental United States. Special care is taken with our shipped materials. They are nested together for economical shipping and to protect the product from the elements.
Plan Your Steel Building With Us
Our team of experts works closely with you to ensure your steel building kit project turns out exactly how you envisioned it. Our in-house engineers take care of all of the groundwork to make sure that your steel building will conform to all building codes relative to your location.
Don't see what you're looking for?
Reach out to Maverick Steel Buildings today to speak with one of our qualified team members and start planning your dream metal building. Any configuration or customization your require can be incorporated into your metal building design. We look forward to speaking with you!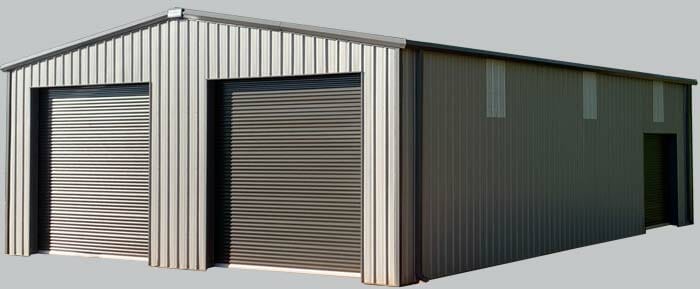 Hear From Our Satisfied Customers
We take great pride in a job well done. Many of our satisfied customers have taken the time to write about their experience with Maverick Steel Buildings. Here is what they had to say.
...All aspects of the project were superb examples of customer service and product quality. I now have a building I will enjoy as a workshop for many years to come. If you need a steel building done right the first time, call Taylor at Maverick Steel Buildings...