The Strength Of Red Iron Buildings
Red Iron Steel Building Kits
Maverick Steel Buildings provides top of the line 100% American made red iron buildings across the United States. Our fully customizable metal buildings are a great solution for riding arenas, school buildings, churches, manufacturing plants, and so much more. The durability of pre-engineered steel structures means your building will stand the test of time. Red iron's affordability and ease of use are unmatched when compared to traditional building materials.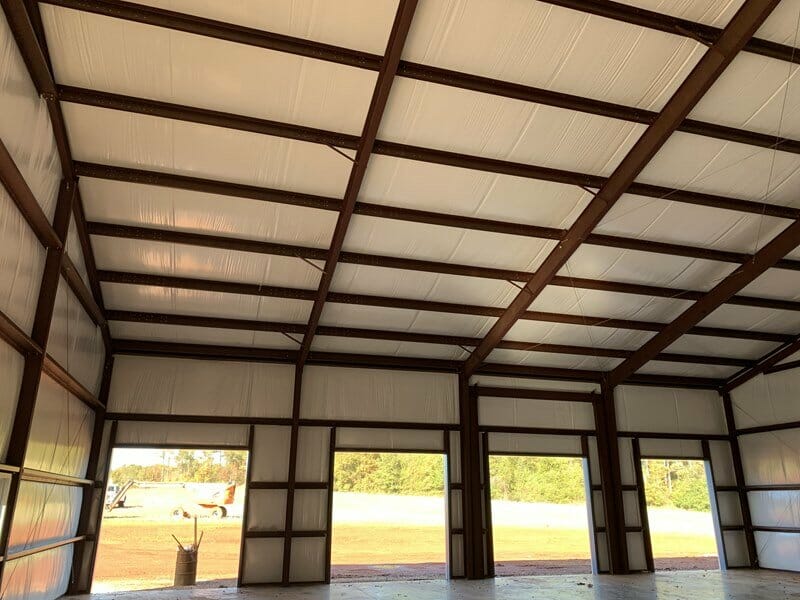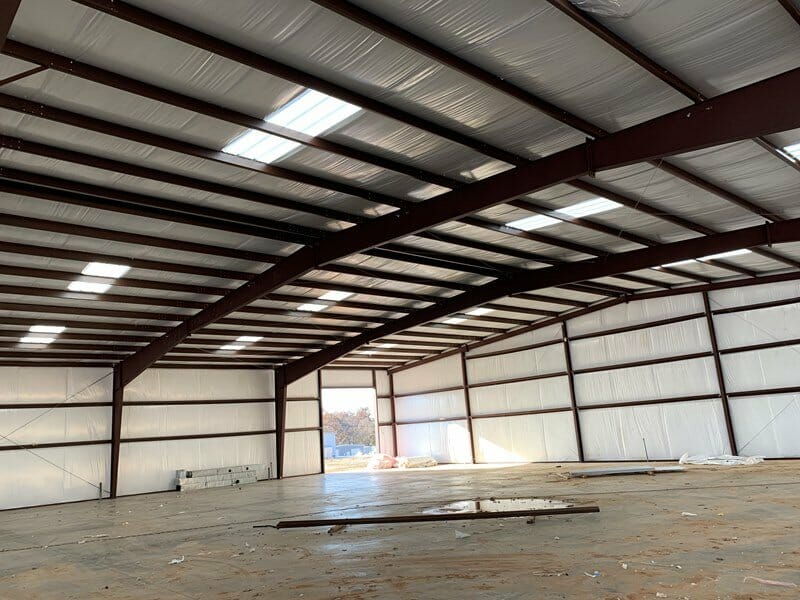 Custom Designed Red Iron Buildings
Maverick Steel Buildings works closely with you to custom design your project to fit the exact specifications needed. You choose the number of doors, windows, and other framed openings as well as size, color, and more. Due to the customizable nature of our prefabricated red iron building kits, the use case possibilities are nearly endless. From aircraft hangars to backyard workshops or even professional mechanic's garages – 100% American made red iron buildings are a great choice.
Reach out to one of our courteous and qualified team members to get started today. We will take some basic information about your project and provide you with a preliminary quote. With Maverick Steel you can expect drawing and plans up to 3 times faster than those other guys.
Click the Button to Connect With Maverick Steel Buildings and Get Your Red Iron Steel Building Priced by an Expert
What Is Red Iron?
Building Custom Rigid Frame Structures Is Our Specialty
Red Iron, commonly referred to as steel I beam, is a type of structural steel that is coated with iron oxide which creates a barrier that prevents water from having contact with the steel. This protection ensures your building's frame remains structurally sound for decades to come. Red iron steel allows you to build a safer, sturdier steel building in a more affordable practical way than traditional construction methods. Red iron steel is also pest and fire-resistant which will keep you safe and save you money. 
Benefits Of Red Iron With Maverick Steel Buildings
Clearspan structure with no interior columns needed

Unlimited length, width, and height options

Unlimited exterior and interior and finishes (walls, doors, windows, etc.)

50-year structural lifespan on the I beams 

Can support multiple stories and mezzanines

Very low maintenance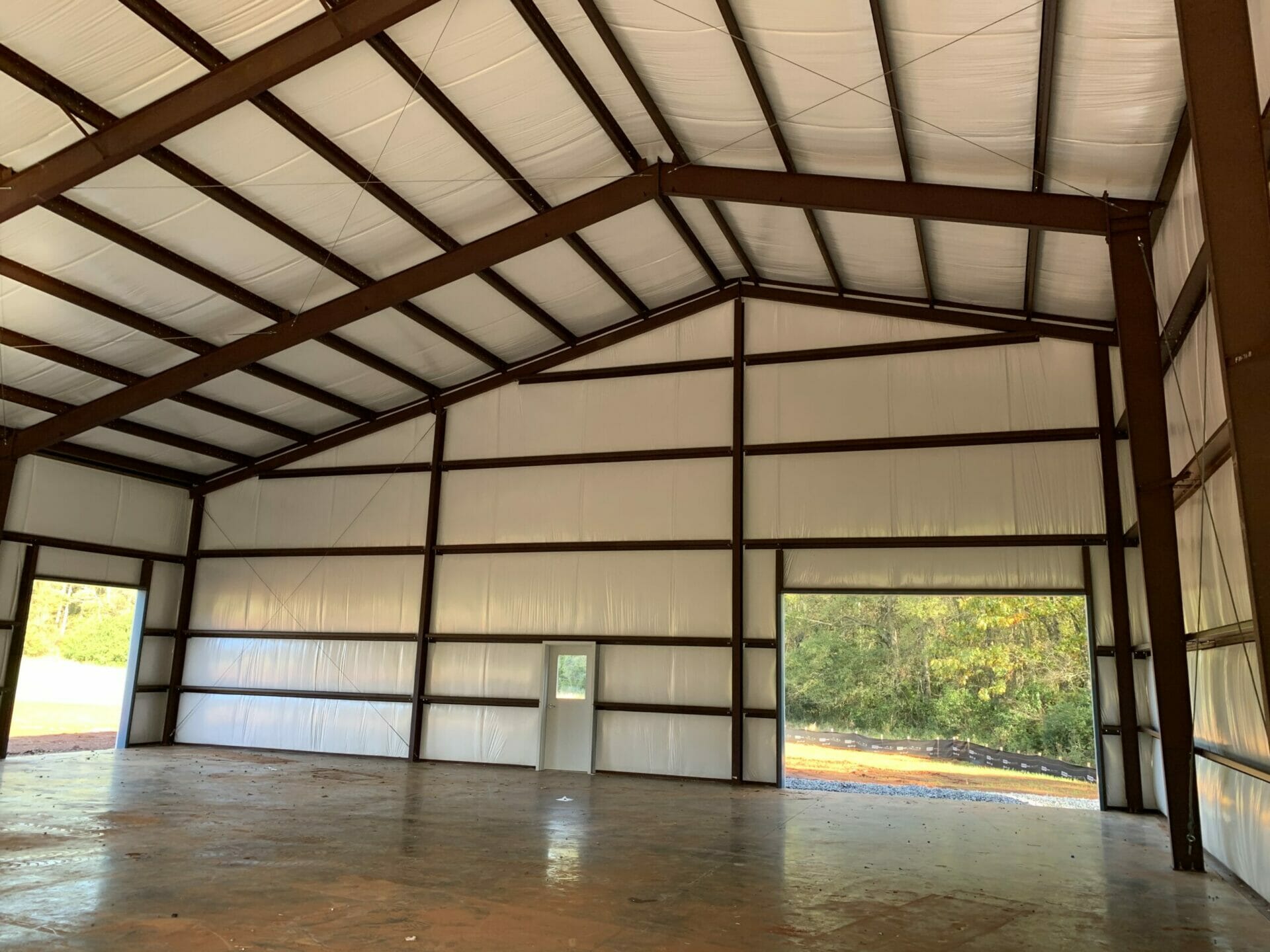 Red Iron Metal Buildings Are Built To Last
Red iron metal building kits are designed to stand the test of time against weather, pests, fire, water, and more. Termites certainly can't eat steel, and the peace of mind knowing that is worth its weight in gold. Maverick Steel Buildings designs your structure with the building codes required in your location in mind. Our red iron metal building kits will stand up against heavy wind and snow loads, and even earthquakes.
Top-Notch Building Material
Red iron I beams are an extremely stable building material that allows for hundreds of square feet in clear span framing. This gives you complete freedom when designing the interior layout of your building. This is perfect for mini storage buildings, warehouses, fire stations, government buildings, and so much more. Reach out to Maverick Steel Buildings to learn more about how our prefabricated 100% American Made red iron buildings could work for you.
INTERESTING NOTE: MAVERICK STEEL BUILDINGS BELIEVES IN SUPPORTING A NETWORK OF AMERICAN BUSINESSES. WE ONLY USE 100% AMERICAN MADE STEEL.
Red Iron Simplifies Your Project
Don't get bogged down in the intricacies of conventional construction methods. Maverick Steel Buildings takes the stress away by offering 100% American made red iron buildings that are pre-engineered and simple to erect once the kit arrives at your location. Take the stress out of building buying and call Maverick Steel Buildings today.
Affordable And Durable Red Iron Steel Buildings
The affordability of red iron compared to traditional building materials is the main reason why so many are turning to metal buildings for their projects. These structures work well in agricultural settings as well as industrial buildings. Our building kits are fire, water, pest, and weather resistant and are designed to stand the test of time for decades to come.
Prefabricated Red Iron Buildings
Save time and money with Maverick Steel Building's prefabricated red iron structures for your building project. We use 25% recycled materials so our buildings are good for the environment and your wallet. Steel building kits are simpler and faster to construct than traditional wooden structures which save you time and money during the erection stage. The low maintenance nature of red iron saves you money down the line as well.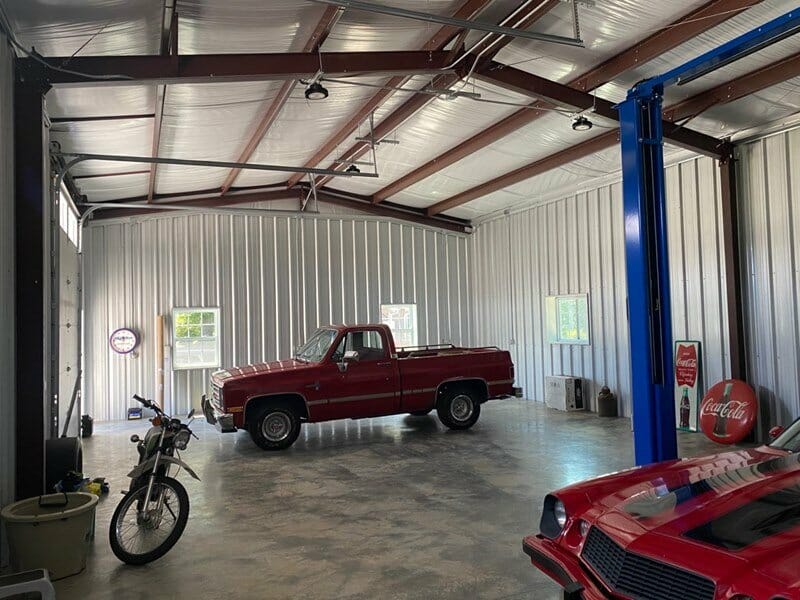 Custom Pre Engineered Red Iron Metal Building Kits
The Maverick Steel Buildings team works closely with you to design the perfect building system to meet the specific needs of your project. We design each building to exacting standards that ensure your 100% American made red iron steel building will stand up to the test of time. From color choices to facade options, you are sure to find what you're looking for with our customization solutions. Reach out to one of our qualified personnel to learn more about Maverick Steel Buildings customization options today.
DID YOU KNOW: RED IRON ALLOWS FOR CLEAR SPAN BUILDINGS BECAUSE OF ITS HIGH TENSILE STRENGTH. OUR BEAMS CAN SUPPORT THE LOAD OF YOUR BUILDING FROM JUST THE FRAME.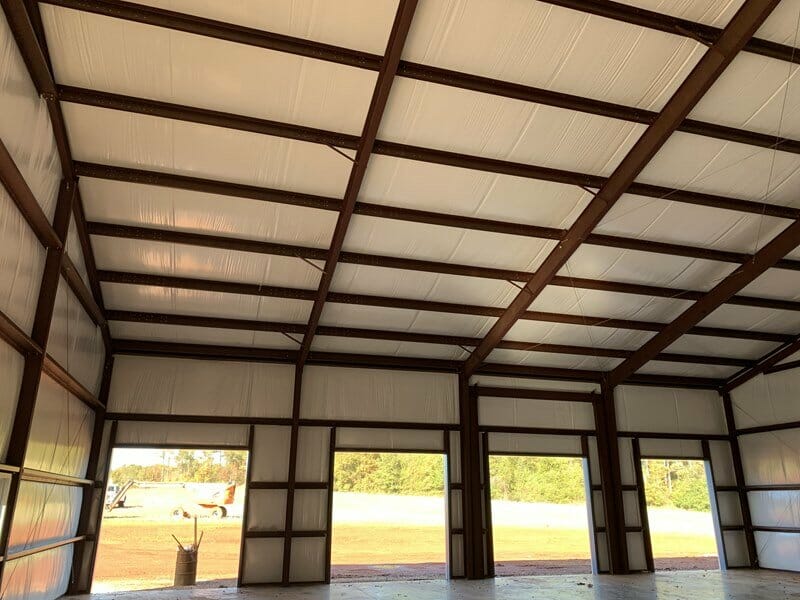 How Will YOU Use Your Red Iron Building?
Due to the versatile nature of our pre-engineered red iron metal buildings, they are great for an endless number of uses. From retail buildings to office parks and even recreational buildings – Maverick Steel Buildings has the right kit for your project. You can customize everything from the number of doors and windows to the color of the trim, roof, and walls. Exterior finish choices are also available. 
CONTACT MAVERICK STEEL BUILDINGS TO GET AN ACCURATE QUOTE
Red iron steel buildings are a versatile and durable choice for adding a structure to your property. Whether your building project is commercial or residential in nature – our team has your back. Reach out to the expert team at Maverick Steel Buildings to get your 100% American made red iron metal building priced today.
Why Choose Maverick Steel Buildings
Building Custom Metal Structures Is Our Specialty
Safety And Durability – Fire Resistant Metal Buildings Last A Lifetime
Cost Savings – Much More Cost-Efficient Than Traditional Wooden Structures
Customizable To Any Use – From Workshops To Aircraft Hangars
High Clearances – Perfect For Large Vehicle Storage And Sports
Low Maintenance – No Need To Paint Or Patch
Environmentally Friendly – 25-35% Of Our Materials Are Recyclable
Simple And Cost-Effective To Expand When You Need More Space
100% American Made Steel – Supporting A Network Of American Businesses
Attractive Building Finish In A Wide Variety Of Options And Colors
Faster And Easier To Construct Than Traditional Methods
Hear From Our Satisfied Customers
We take great pride in a job well done. Many of our satisfied customers have taken the time to write about their experience with Maverick Steel Buildings. Here is what they had to say.
...All aspects of the project were superb examples of customer service and product quality. I now have a building I will enjoy as a workshop for many years to come. If you need a steel building done right the first time, call Taylor at Maverick Steel Buildings...