Big Box Store Metal Buildings
Custom engineered steel buildings provided by Maverick Steel Buildings are perfect for the diverse needs of Big Box Stores. Our 100% American buildings are built to be durable, long-lasting, and cost-effective.
Big Box Steel Building Systems for Retail Stores
Big retail outlets need large durable building structures to effectively market their merchandise. From grocery and department stores to furniture and home improvement warehouses – these massive operations benefit from custom steel structures.
At Maverick Steel Buildings, we specialize in big box store steel building structures. Our steel building systems can be tailored to meet the needs of your building projects. This starts with consultation and planning followed by expert design and shipping across the United States.
Maverick Steel Buildings is a steel building manufacturing company located in the southeastern United States. If you want to build a several thousand square foot facility, our buildings provide a high-quality and cost-effective solution. With the strength and integrity of steel, we help you build a better future for your business.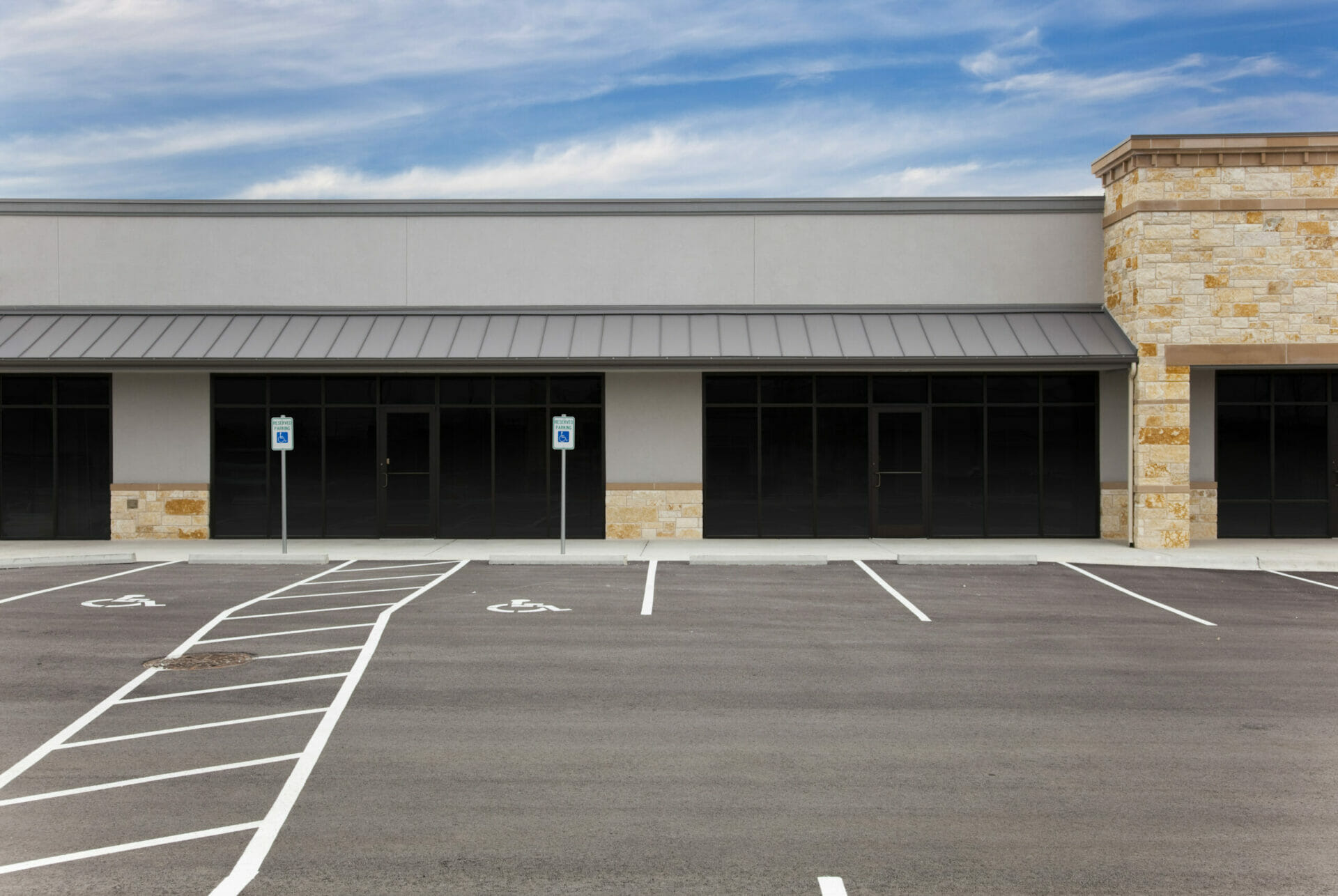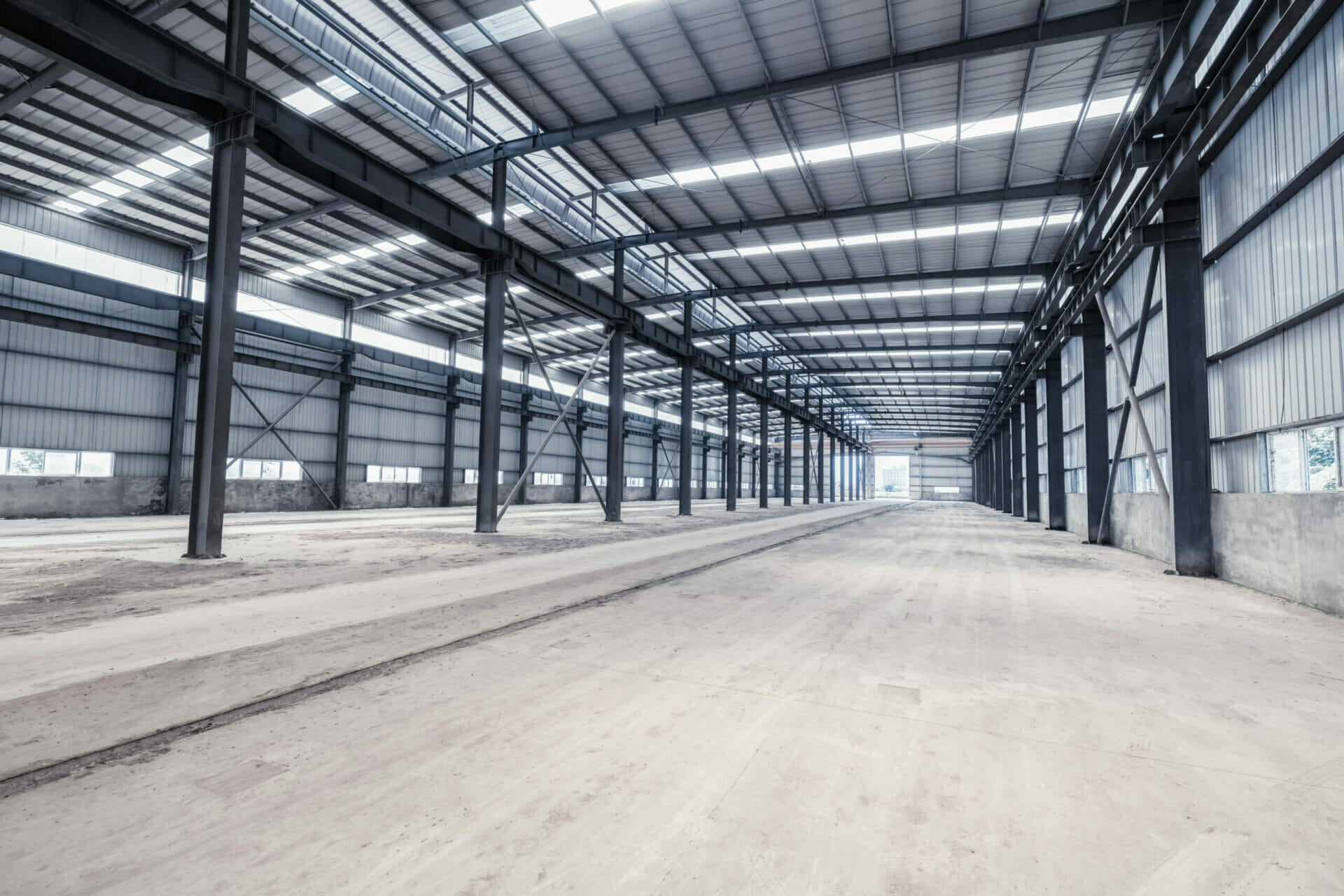 What Are Big Box Steel Buildings?
Commercial big box stores normally feature a steel structure supported by a concrete base. Metal buildings are perfect for a variety of applications, from agricultural and educational facilities to manufacturing, storage, and distribution. Commercial businesses, in particular, tend to favor steel. This is because the metal is durable, low-maintenance, and can be designed to accommodate a variety of needs.
Steel building systems are popular in the mega-sized retail sector. Modern general merchandising is heavily reliant on durable high-quality structures with lots of space and minimum maintenance demands.
Architecturally, big box stores are characterized by a large footprint, box-shape design, and single story. They have few, if any, interior columns. This maximizes floor space and the buildings are laid on a large slab foundation with an adjacent parking area.
Prefabricated Megastore Buildings for Retailers
With lots of usable space, big box designs are ideal for large products, multiple product lines, and high sales volumes. At Maverick Steel Buildings, we produce customized big box store buildings for large-scale retail applications.
Along with megastores, big box designs are also used to construct entire shopping malls. When robust steel frames are combined with steel roofing structures and steel walls, a large range of designs are made possible.
Our prefabricated commercial buildings are often used to host smaller retail tenants in strip malls. They can also be used for metal barns and super-sized metal garage structures. Whatever your commercial needs, our steel structures give you room to grow.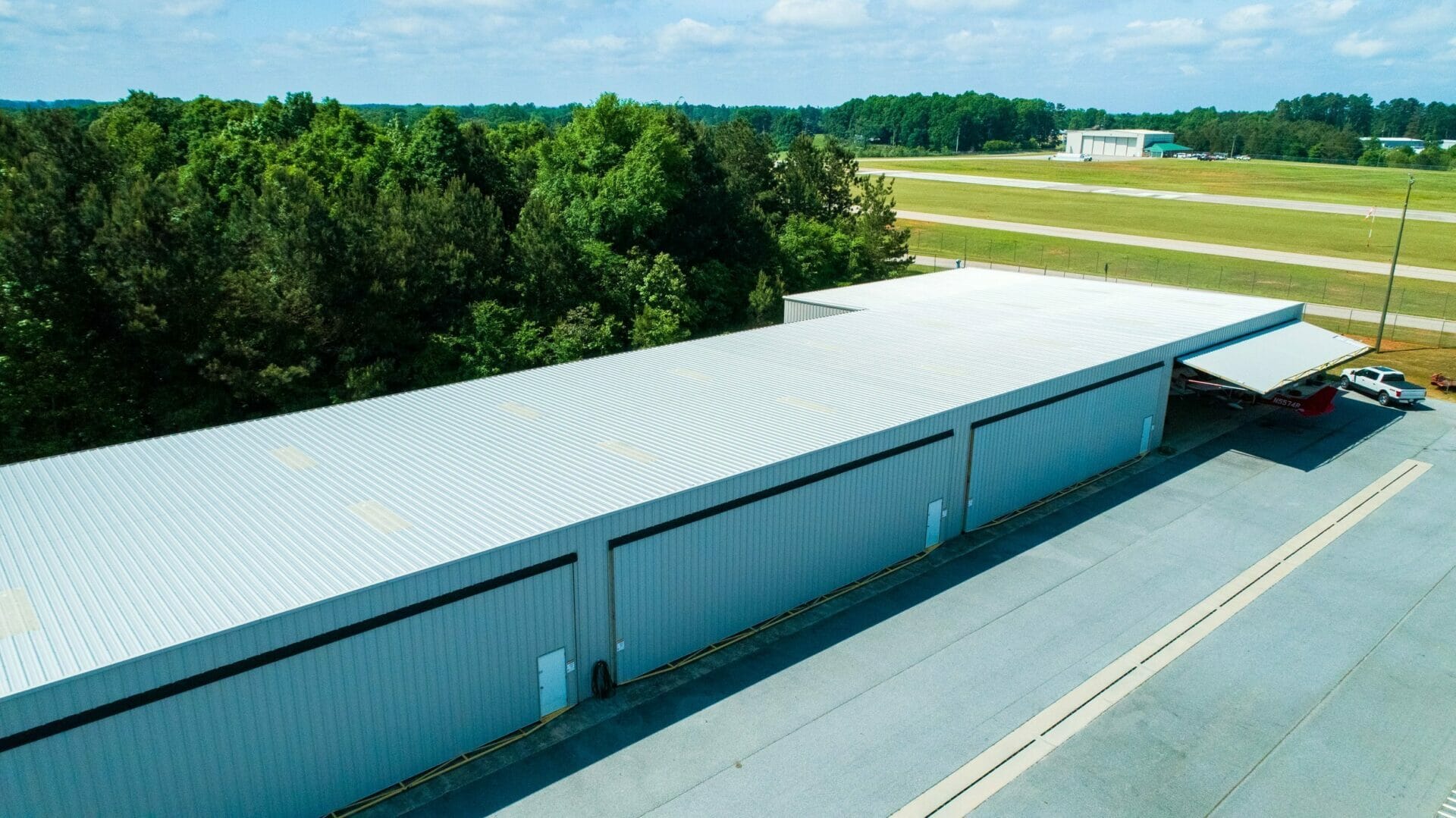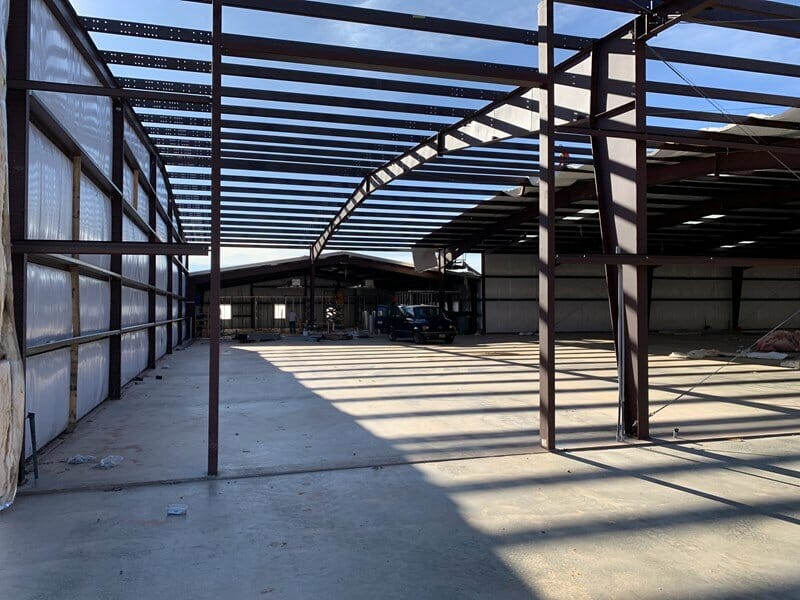 Benefits Of Big Box Steel Structures
The benefits of steel construction are numerous. Custom metal buildings offer a range of benefits compared to other building materials. These benefits include faster construction, greater durability, extensive customization, and lower construction and maintenance costs.
Faster Construction Times
A big box store steel building from Maverick Steel Buildings is prefabricated. This means the design and construction of all building materials are completed at our warehouse. You will still have to prepare the site and construct the building from its associated parts.
However, this process is much faster and easier to manage than a traditional on-site build. Prefabricated building types allow you to slash erection times and keep a tighter control on construction budgets.
Durable And Weather Resistant
Steel buildings are extremely strong and durable, which makes them resistant to extreme weather conditions. Our buildings offer protection from high winds and heavy snow loads, and they're also non combustible.
This is ideal for jurisdictions with stringent compliance demands or businesses that sell flammable materials. Metal buildings have an unmatched strength-to-weight ratio, and they also resist damage from earthquakes, fires, hurricanes, and termites.
Widely Customizable
Big box store metal buildings from Maverick Steel Buildings can be customized to meet your commercial needs. The design of our steel structures is almost completely open. This means you can change dimensions, adjust clearances, and add features based on the demands of your business.
Our pre-engineered metal building kits also come in various color options. You can create the perfect retail environment for your customers. From the walls and roof to the facade and trim, you have control over the design.
Cost-Effective To Build And Maintain
Steel buildings are incredibly cost-effective, both in terms of initial construction and ongoing maintenance. With faster building times and less likelihood of delays, you can manage retail openings and ensure greater business continuity.
Every metal box building we design is priced individually, so you never have to pay for features you don't need. Steel structures also require less maintenance over time, so retail businesses can minimize ongoing expenses and avoid nasty surprises.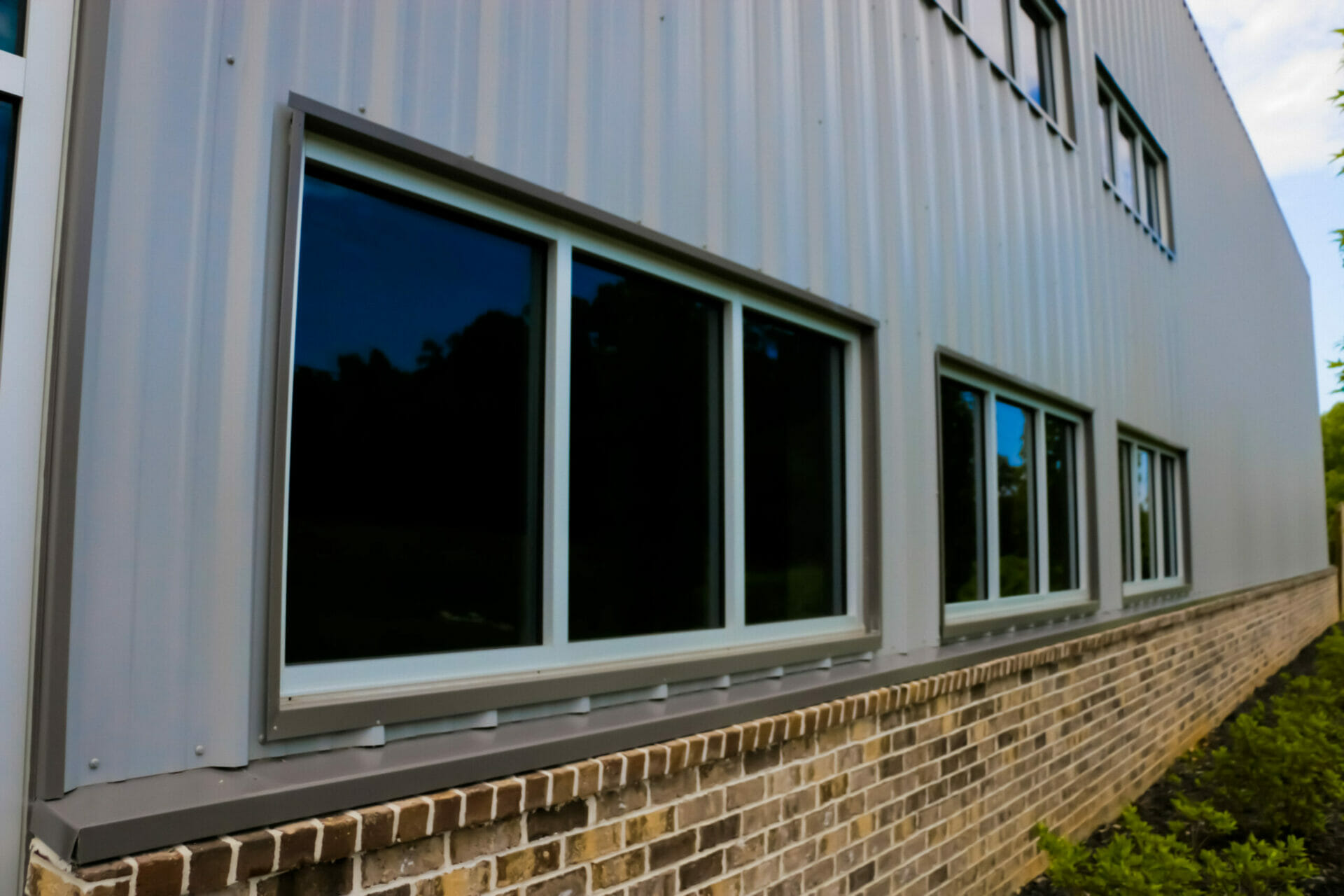 The Maverick Steel Buildings Advantage
Maverick Steel Buildings leads the way in prefabricated steel structures. Our high-quality steel buildings include various solutions for commercial and industrial businesses. These include a number of big box store steel building designs.
We supply 100% American-made steel buildings to the retail sector, with our nationwide service shipping buildings across the country. Each structure we design is compliant with building codes based on your local zip code.
To discover more about our process or learn about building solutions, please contact our friendly customer support team today. We offer competitive prices matched with the design flexibility big box retailers need to stand out. Contact our steel building experts right away to price your metal building project!
Why Choose Maverick Steel Buildings
Building Custom Metal Structures Is Our Specialty
Safety And Durability – Fire Resistant Metal Buildings Last A Lifetime
Cost Savings – Much More Cost-Efficient Than Traditional Wooden Structures
Customizable To Any Use – From Workshops To Aircraft Hangars
High Clearances – Perfect For Mezzanines And Multi-Story Solutions
Low Maintenance – No Need To Paint Or Patch
Environmentally Friendly – 25-35% Of Our Materials Are Recyclable
Simple And Cost-Effective To Expand When You Need More Space
100% American Made Steel – Supporting A Network Of American Businesses
Attractive Building Finish In A Wide Variety Of Options And Colors
Faster And Easier To Construct Than Traditional Methods
Hear From Our Satisfied Customers
We take great pride in a job well done. Many of our satisfied customers have taken the time to write about their experience with Maverick Steel Buildings. Here is what they had to say.
...All aspects of the project were superb examples of customer service and product quality. I now have a building I will enjoy as a workshop for many years to come. If you need a steel building done right the first time, call Taylor at Maverick Steel Buildings...