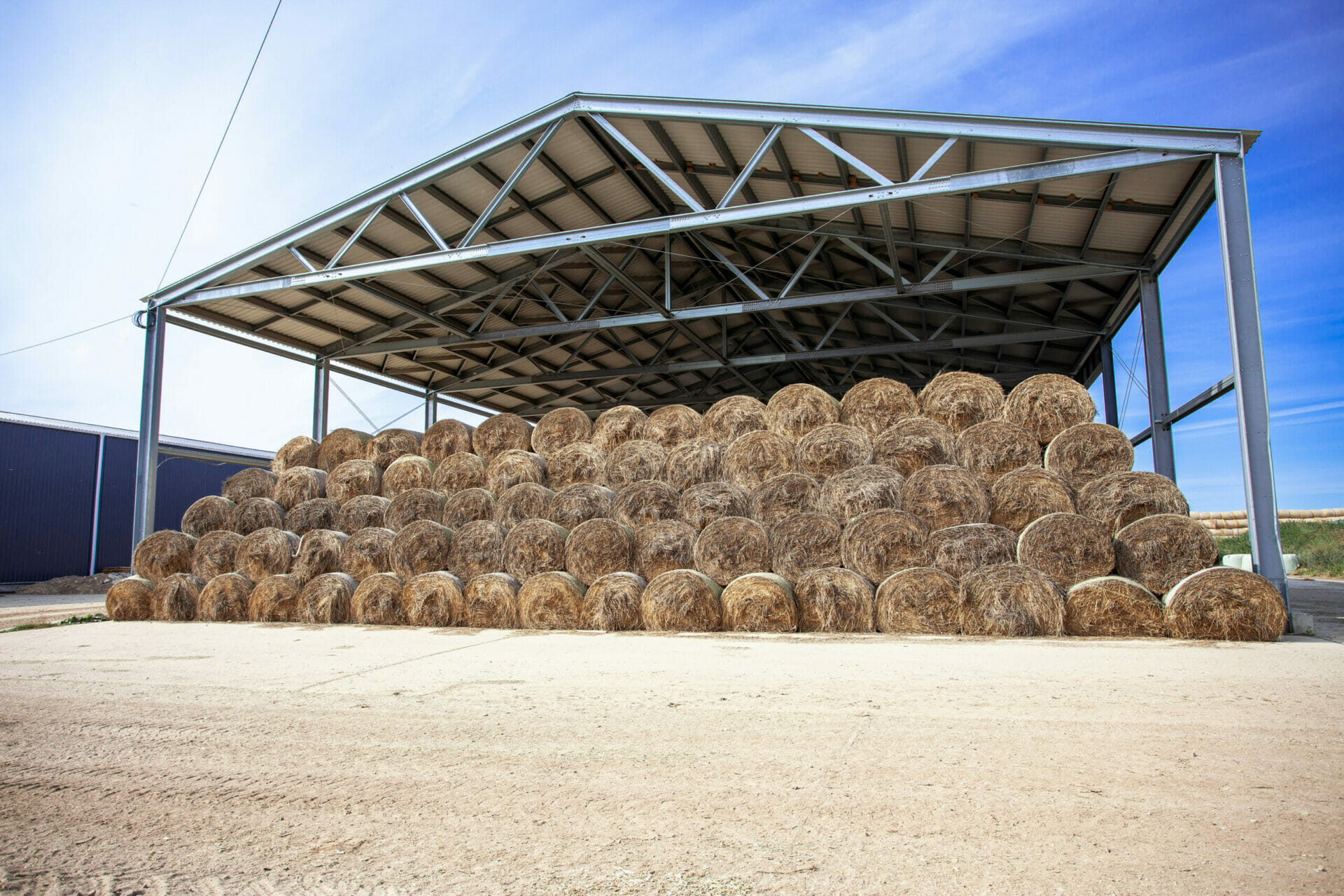 Putting Quality Steel Structures to Work for You
When setting up a new farm operation, you'll want to ensure that it is well-designed from the outset. You will want to take full advantage of all the available land and configure the property to work perfectly from the start.
You may need to erect several new structures to handle various activities, and the best approach is to consider steel-framed farm buildings. Why is this a good idea, and what type of agricultural buildings can you erect using quality metal building materials?
Choosing Quality Materials
Over the years, farmers and ranchers have used various materials to create custom structures for their operations. They may have chosen concrete or wood, but each comes with its own disadvantages, and it's far better to choose metal for farm buildings instead.
Don't forget that you put a lot of trust in all of these structures and could face a big challenge if things go wrong. After all, you need to guarantee the well-being of your animals, protect your yields and safeguard costly equipment that you will need in order to succeed in your venture.
Wooden buildings may be nice to look at, but they do not do so well when it comes to adverse weather. They may be vulnerable to mold, mildew, and decay and, worse still, could be a haven for termite infestation. Concrete buildings may pose a challenge as they may be costly to maintain and not fare as well when it comes to bad weather, tornadoes, or hurricanes.
On the other hand, steel barns and other metal structures can handle heavy rains, strong winds, and even fires. You won't need to worry about decay, bugs, and other challenges, either. These steel farm buildings are relatively easy to clean and offer a low-maintenance alternative.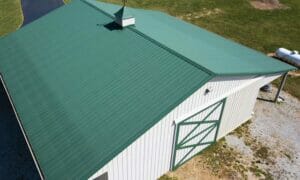 What Types of Metal Farm Buildings Are Available?
You need many agricultural buildings to cater for equipment, livestock, storage space, etc. How can metal buildings work in this situation?
Milking Station Buildings
If you plan to raise cattle for milk production, you need a structure for daily milk collection. This requires a unique style and structure, but it must have a very high standard of hygiene. This type of metal farm building will be a great deal easier to clean than a structure made from other materials.
Horse Stable Buildings
If you want to care for horses, you will need a strong horse stable to shelter them. Remember that quality metal building kits have various customization options, so you can treat each structure as its own building project and configure this one to offer your horses protection in bad weather.
Farm Storage Buildings
You will likely need a number of these structures. Some farmers will use them for hay storage, while others as a place to keep valuable equipment and products. You can always use a storage building as a workshop area, which is handy when you have to repair any equipment in-house.
Metal Barns for Cows & Livestock
When the weather is particularly bad, you may need to keep your cows indoors and may want to erect a pole barn. These are very flexible structures. Remember that you will buy them as part of a building kit, so they can be set up just the way that you like them.
In addition, you'll be able to choose the size so that you can also use this particular structure as a place to store feed for your animals. This means that you won't have to increase your workload by transferring the product from another building whenever it's time to feed your animals.
Make sure you choose a sufficient number of agricultural steel buildings for every eventuality. You may need to:
Shelter your animals and livestock
Even though they may spend much time outdoors in the fields, many animals are prone to getting diseases or some form of illness if conditions are inclement. Metal buildings will provide the necessary protection for your livestock.
Safeguard your equipment
The cost of agricultural equipment like trailers, tractors, plows, and cultivators is considerable, and you want each item to last as long as possible. Bad weather conditions can certainly cause damage to this costly gear, especially in the wintertime. Quality metal storage buildings will be a good investment to help you deal with depreciation.
Create storage space
Without a quality metal building to protect it, your costly feed and other products could quickly spoil. This is the last thing you want when you're trying to run a profitable operation.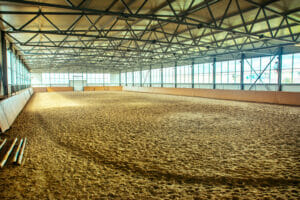 Why Are Metal Buildings so Suitable?
Customizable
When you buy a high-quality metal building kit, you'll find that they are fully customizable. You'll be able to create small storage areas, larger steel barns, or the most complex agricultural buildings you can imagine, making the floor plan fit your specific needs.
These building kits are cost-effective as well due to their durable material and low maintenance costs. They are very efficient and can be installed quite easily.
Clear span
Metal buildings feature an open floor plan with a clear span above. This means you'll have plenty of space to move freely without worrying about hitting anything in the way.
Lower maintenance
Compared to the other options, cleaning steel is quite effortless. You won't have to spend as much time or commit as much expenditure to upkeep as you would with concrete or wood.
Environmentally friendly
In this era of ecological awareness, it's good to know that up to 35% of the material used in a quality metal building could be recyclable.
Getting Your Steel Framed Farm Buildings
When you're ready to buy some of these quality steel buildings, trust the experts at Maverick Steel Buildings. They offer a variety of configurations from 30 x 40 all the way up to 50 x 100, and everything can be custom designed carefully around your requirements.
Maverick Steel Buildings supplies 100% American-made steel buildings as a nationwide service. Each building will be designed by an in-house engineering team and be fully compliant with your area's building codes. Get in touch with Maverick today to learn more.