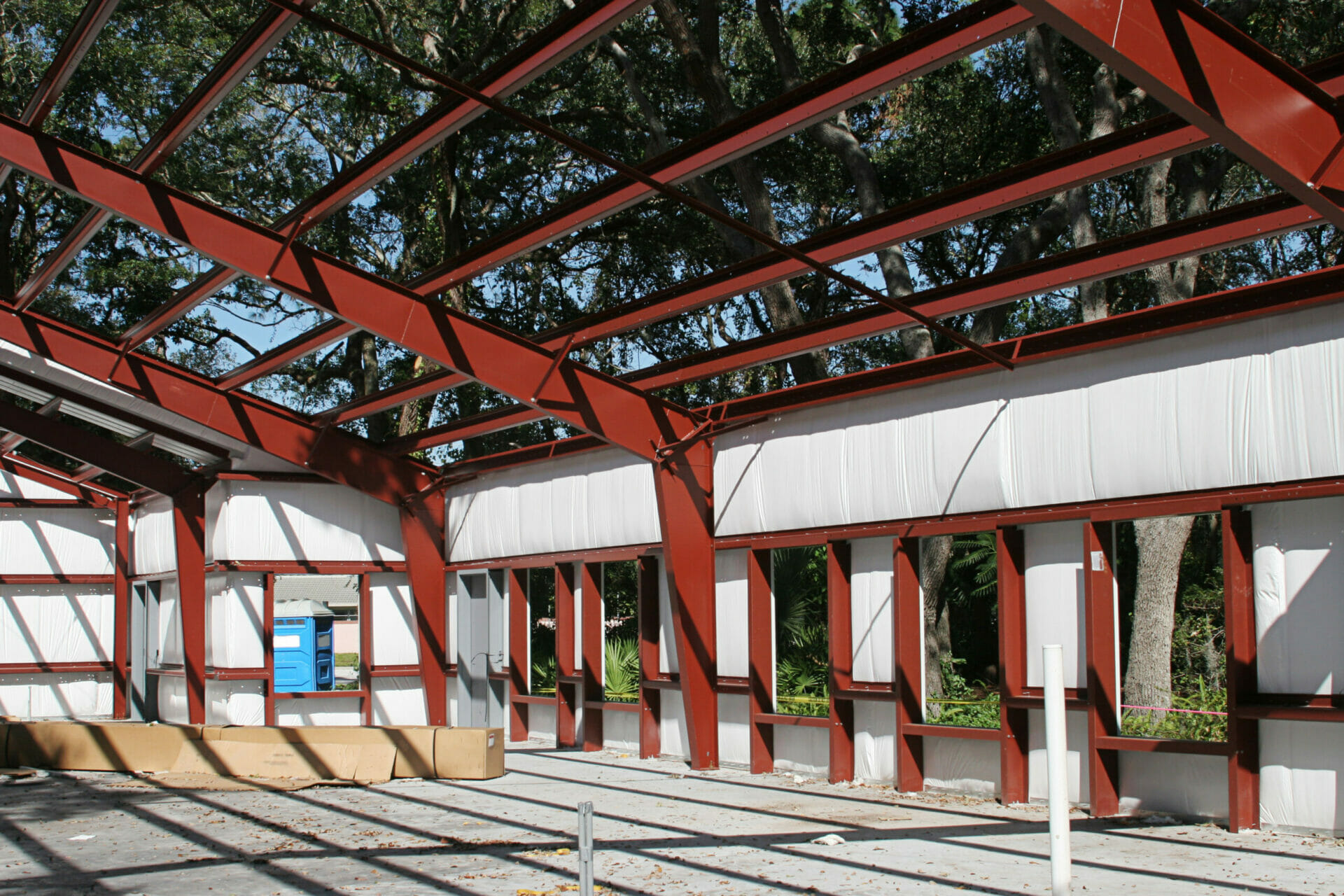 Comparing Red Iron Structures
If you're considering building a barn, storage facility, stand-alone garage, or other structure, you may want to compare various building materials. You may have already ruled out wood due to the fact that it is vulnerable to mold, mildew, and termites.
You may also have ruled out concrete and have turned your attention to metal as the best all-around material for many reasons. However, you may be looking at tubular steel construction on the one hand and red iron buildings on the other. Which one is best in your situation?
Understanding Steel Structures
All steel structures tend to be far more durable than concrete or wood-framed buildings and are designed to withstand various types of weather to provide greater longevity. Still, tubular steel buildings are not as durable as conventional steel buildings due to the nature of their construction.
They're made from a frame of metal tubing, which is then covered with light steel panels. The entire structure is, therefore, of lighter weight and cannot be expected to be as strong as it would otherwise. Certainly, they are cheaper to construct but are not likely to be anywhere near as durable as a structure made from red iron.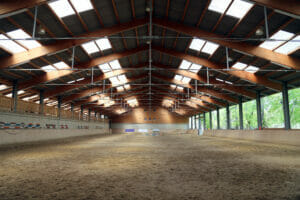 Key Advantages of a Red Iron Steel Building System
The tubular approach is typically used for much smaller structures, and the possibilities are fairly limited. They may not be subject to any load limitations or restrictions laid down by local authorities, whereas a structure made from red iron is carefully designed so that it can handle the appropriate load and will certainly be tailored to area codes.
Most people who are looking to build something substantial that will last and represent great value for money will choose a structure made from red iron. These steel building kits are fully customizable and are an excellent option when it comes to garages, storage facilities, riding arenas, auto shops, car wash facilities, RV storage, and various agricultural buildings.
What Is Red Iron?
You may be wondering what red iron is. Sometimes it goes by its other name, steel "I beam," and it is not technically iron but structural steel coated with iron oxide. This high-quality coating creates a barrier that helps to prevent water from contacting the steel surface.
Due to this level of protection, the building frame will remain in good condition and structurally sound for decades. Thus, you can create a much safer and sturdier building by using red iron steel instead of traditional construction methods. Furthermore, the steel is fire resistant, and you never have to worry about termites or other annoying pests.
Additional Benefits of Red Iron Buildings
There are additional benefits associated with red iron construction. For example, you can create a clear-span structure that will have an uninterrupted floor plan with no interior columns.
This means that you can build a theoretically unlimited structure in terms of widths, lengths, and heights. You can introduce any number of doors and windows to the exterior walls, and the structure can also support mezzanine decks and other handy facilities.
Deficiencies of Metal Tubing
On the other hand, metal tube buildings offer far less structural strength. Any harsh weather or strong winds could quite easily damage the lightweight framing. In this situation, you would need to add structural posts at strategic intervals along each wall to provide the necessary support.
Such posts may well get in the way and certainly cut down on the amount of available interior space. They would also add to the construction cost and the time involved in the project.
Uses for a Red Iron Pre-Engineered Building
As you can see, a red iron building has some significant advantages compared to tubular buidings. Their durability and versatility make them ideal for an almost endless number of uses in commercial, residential, and industrial projects including distribution centers and manufacturing plants.
Many people choose this building kit at home to create a new garage, workshop, or barn storage facility. They come in various color options, so you can match your building kit to the rest of your property or your chosen vision.
And don't forget that one of the biggest advantages of a red iron metal building kit is the fact that you can use it to create clear-span buildings. This gives you an almost unlimited choice of what to do with your interior space.
Because of the high tensile strength associated with red iron, the individual beams can support the entire building load from just the frame itself, even when you consider wind and snow loads.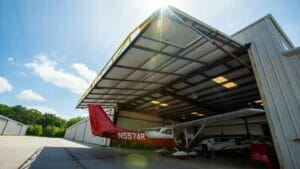 Why Red Iron Is Superior to Tubular Buildings
It pays to understand the significant differences between metal tube structures and red iron.
The red iron building kits are:
Safe and durable
Fire-resistant and meant to last a lifetime
Cost-efficient and certainly much cheaper than traditional wooden structures
Fully customizable to use for any project, from workshops to farm buildings or even aircraft hangars
Low maintenance, so there won't be any need to patch or paint
Environmentally friendly, with up to 35% of materials recyclable
Able to provide high clearances, so they're perfect for tall vehicles, car lifts, or sporting arenas
Simple to expand if you need more space
Attractive and available in a wide variety of colors and options
Easier and faster to construct than traditional methods.
Working With the Experts
If you want to use red iron building kits for your next project, get in touch with one of the country's experts at Maverick Steel Buildings. You will find care and service that is unmatched in the industry and technicians who will guide you clearly and efficiently through the entire manufacturing and design process.
Customer satisfaction is the top priority at Maverick, and we only use the highest quality materials in the US. In addition, we work with the latest technology to design and erect your red iron building while offering a wide range of sizes from 30 x 40 to 50 x 100.
Getting More Information
Reach out to Maverick Steel Buildings to learn more about red iron steel and why it is infinitely superior to metal tubular buildings. We will also help you to price your building project and give you more information you may need as you finalize your choice.