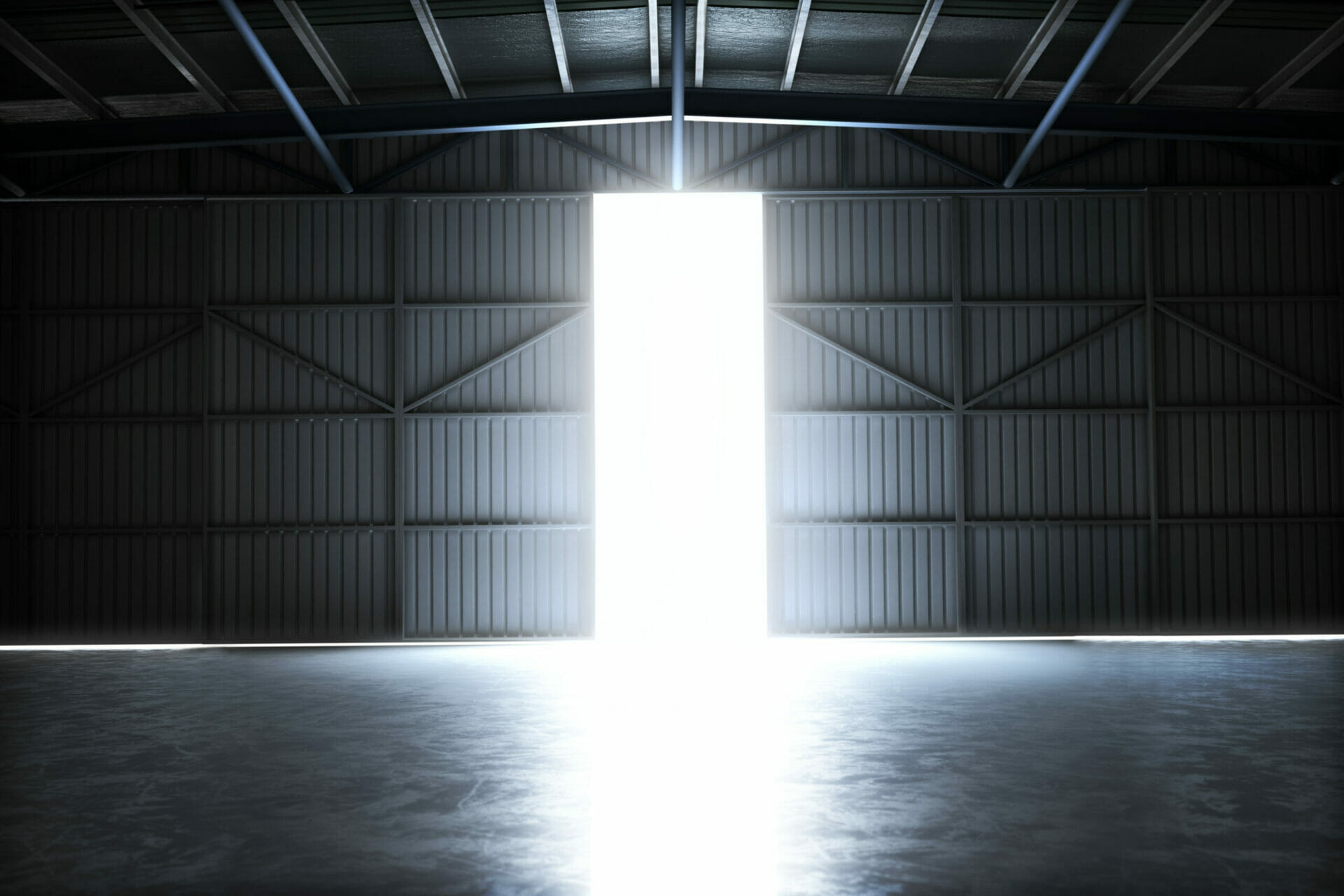 CREATIVE STEEL BUILDING IDEAS PROVE THAT METAL BUILDINGS ARE SUITABLE FOR MORE THAN JUST HOUSES.
The trend of building contemporary metal homes started to surface all over the internet in 2016. Property owners began taking a keen interest in metal buildings, especially those who always loved country living and had plenty of lands available.
The real estate trend took a new turn, and people got great metal-building ideas. Now metal/steel buildings are not limited to housing or barndominium only. Instead, it can be utilized proficiently to construct various commercial and residential buildings.
Steel buildings cost only a fraction of the total amount required to build a traditional tower, along with providing a time-saving construction facility. Where it takes at least around six months to build a 250 square yards traditional building, a metal building can be done within three weeks.
The versatility offered by a metal building tops the list of its benefits. The sky-high ceiling beams, multifaceted floor plans, and adaptable room adjustments allow the users to experience a personalized experience.
Let's discover other metal building ideas that can be furnished using a modern steel kit.
RESIDENTIAL METAL BUILDING IDEAS
STEEL HOMES
Elegantly designed buildings for efficient housing can be achieved flawlessly with the help of metal building kits. Enormous ceilings, huge windows, and large living spaces comprise stylish homes. The designs are convertible and cost-effective.
METAL GARAGES
Garage covered with barn roofs can be built with barndominium kits. Metal buildings ensure extra space for cars, motorcycles, vehicles, and other power tools. These buildings have high roofs, so even huge trucks can be loaded inside. Either build a garage separately or add one to the already made traditional style home- the metal building will do the job.
STEEL BARNS
Machinery, livestock, vehicle, anything can be stocked inside a pre-engineered metal building. It provides ample protection to your goods against environmental damages.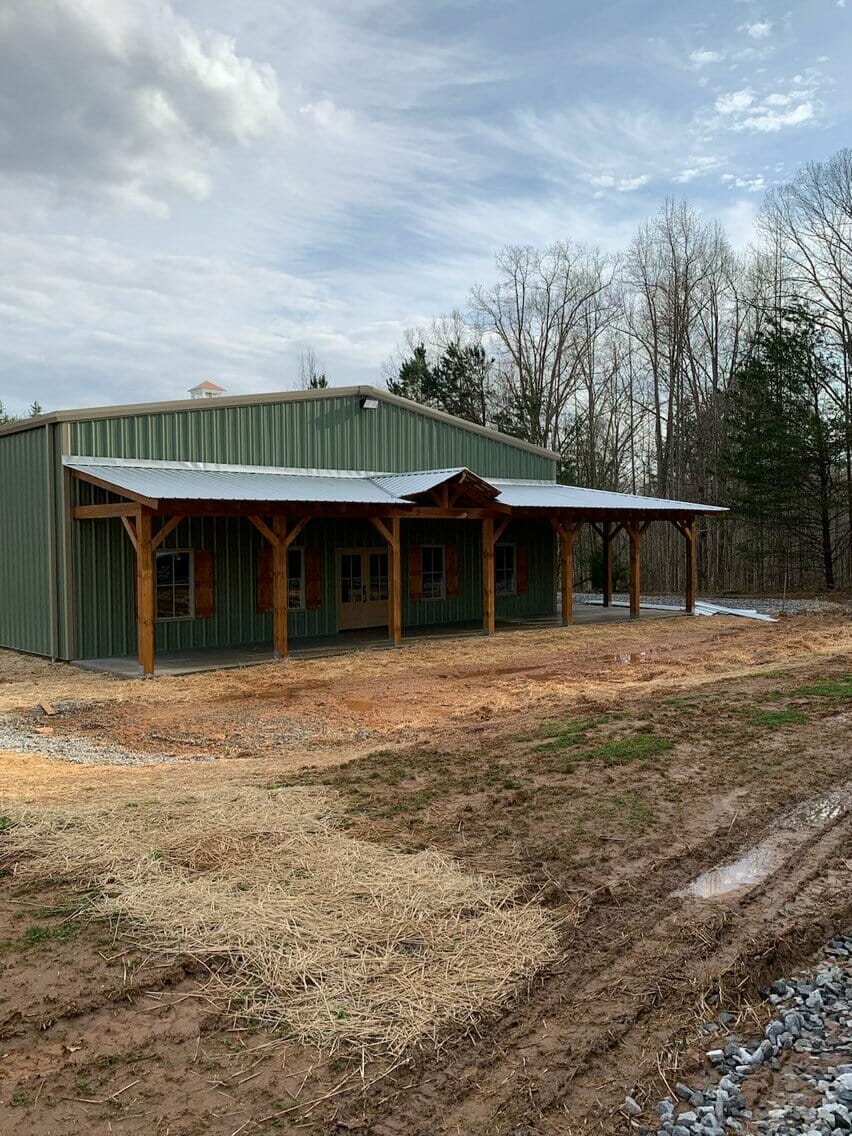 COMMERCIAL METAL BUILDING IDEAS
AUTO SHOPS AND CAR WASHES
Auto shops require large space to install a water system for car wash and strong concrete floor. Constructing a metal building for this purpose can give a huge area within days.
SCHOOLS
Double story building with lots of rooms, huge grounds, and multiple windows can be easily installed; therefore, building a school with a metal/steel kit is the most cost-effective solution.
CHURCHES
A huge prayer hall with a sky-high ceiling that feels warm in winters and cold in summers- ain't a great idea? Metal building installed with insulation and an HVAC system gives you a chance to build a perfect structure for churches and worship places.
AIRCRAFT HANGARS
Gusseted joints and heavy-duty framing with steep roofs allow you to build an aircraft hangar of your dream. The design can be refurbished as per your needs.
RETAIL BUILDINGS
Build a personalized mall or infinite retail shop to give your customers an unforgettable shopping experience with the help of metal building.
WAREHOUSES
Metal buildings resist better against the wear and tear of extreme climate; therefore, it is ideal for building warehouses with metal infrastructure. The cost-effective option is suitable for warehouse owners.
OFFICE SPACES
Custom partitions allow office owners to create a beautiful office area that can be converted or transformed according to their needs, unlike a traditional corporate building that, once done, cannot be revamped.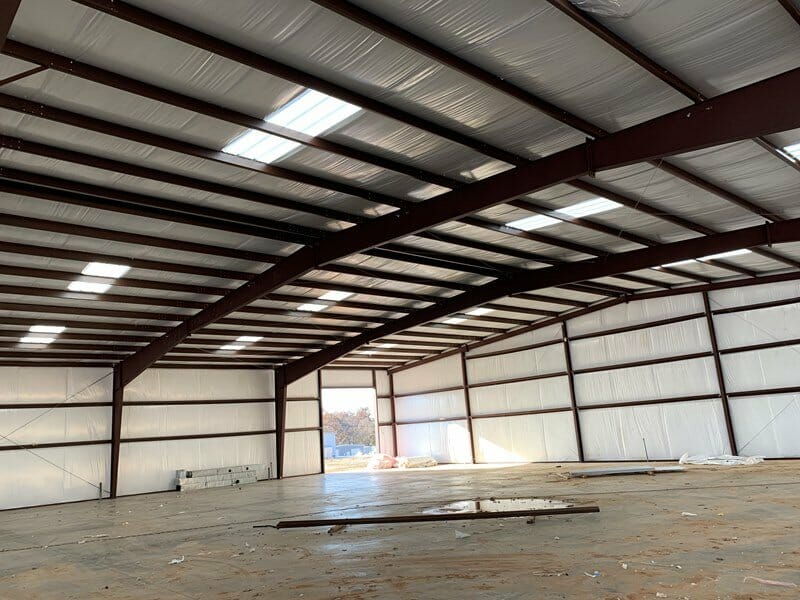 RECREATIONAL METAL BUILDING IDEAS
CASINOS
Low-maintenance and cost-effective metal buildings are perfect for building casinos or other indoor recreational facilities such as basketball courts, soccer courts, volleyball courts, tennis fields, and even indoor beaches. Indoor swimming pools can also be built with metal kits.
PERFORMING ARTS THEATRE
A stylish theatre where dedicated artists can perform and showcase their talent can be built in less than a month. A metal building allows you to create a huge auditorium within budget. The insulation system under the metal walls also provides an energy-efficient alternative to maintain temperature.
ART GALLERIES
A lush interior with gigantic walls and huge rooms is required for art exhibitions. Now, these rooms can easily be built with custom barndominium kits.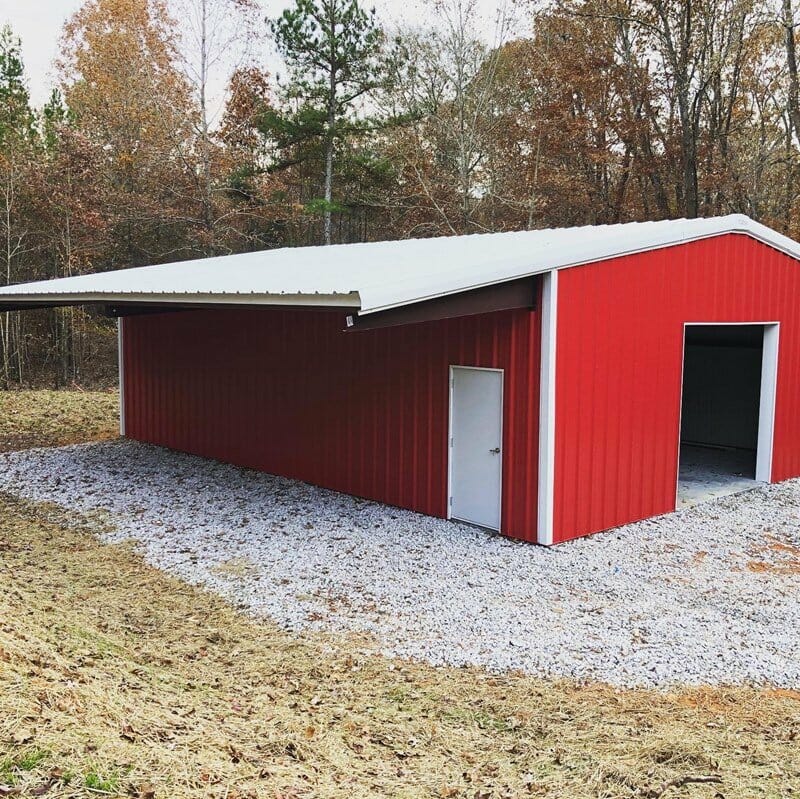 WHERE TO BUY DURABLE KITS FOR CONSTRUCTING METAL BUILDINGS
Metal buildings are low maintenance and can resist extreme weather conditions better than traditional-style buildings, provided they are built with high-quality metal. With a vast array of customization options, you know that steel is the building material of choice. We work closely with you to ensure your building design works exactly as you need it.
Maverick Steel Buildings is a trustworthy name for buying metal building kits. They provide a reliable infrastructure for numerous residential and commercial buildings at a competitive market price. The quality of their kits speaks volumes as Maverick is the most well-known brand for manufacturing durable yet stylish barndominium metal kits.
All metal kits built by Maverick are recyclable and made with 100% American steel that is durable and cost-effective.