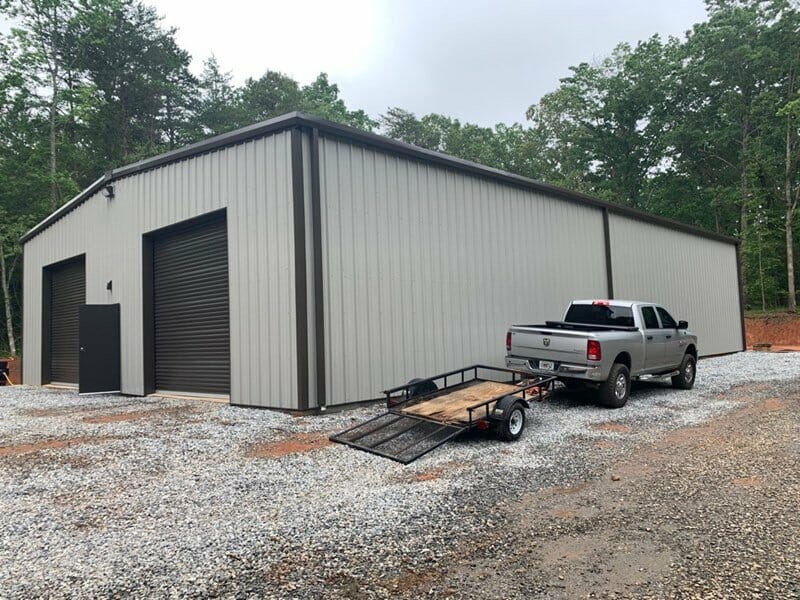 PREFAB METAL BUILDING SYSTEMS THAT MEET ALL BUILDING CODES
Building codes for steel buildings are what determine the building's structural integrity. Steel structure buildings are designed to withstand hurricane-force winds, earthquakes, and fires.
They're also more environmentally sustainable and energy-efficient than other types of construction because there is no wood or drywall to rot or burn down. While it may seem daunting, understanding your city or county building department's code requirements is an important part of any successful project.
WHETHER YOU'RE ADDING A STEEL STRUCTURE TO YOUR PROPERTY OR WANT TO BUILD AN INDUSTRIAL WAREHOUSE – HAVING A SOLID PLAN IN PLACE BEFORE BREAKING GROUND IS ESSENTIAL FOR KEEPING COSTS DOWN AND ENSURING THE SAFETY OF EVERYONE INVOLVED IN THE PROCESS.
WHAT ARE BUILDING CODES AND WHY DO THEY EXIST
Building codes are a set of regulations created to ensure buildings meet certain safety standards. Building standard codes exist for a number of reasons, the most important being public safety.
The International Code Council (ICC), made up of building professionals from around the world, is responsible for creating and updating these regulations. These regulations apply not only to homes but also to commercial buildings, public spaces, and other structures where large groups of people gather.
Building codes vary from city to city and state by state so it's important for you as a potential structure owner/builder/developer to understand your local building requirements before beginning any construction project.
It's always best practice to check with your local municipality about their specific building code requirements before starting any projects involving new construction or renovations so you can avoid costly mistakes later down the road.
STRUCTURAL CODES
Structural Codes have been designed by engineers to withstand the wind loads from "100 year storms" along with snow loading data where appropriate. The load requirements for your structure will depend on your area's climate and weather patterns.
ENERGY CODES
All of the same building code rules apply to steel buildings as they do to other types of steel buildings. However, Energy Code singles these out in numerous places by making different insulation requirements for metal compared with that of wood or concrete construction materials. 
OTHER BUILDING CODES TO NOTE
Buildingsguide.com goes into great detail regarding the various code restrictions imposed by each state. These include electrical codes, plumbing codes, mechanical codes, fire codes and much more. Make sure to be fully informed regarding you states codes and permitting processes before you make a steel building purchase.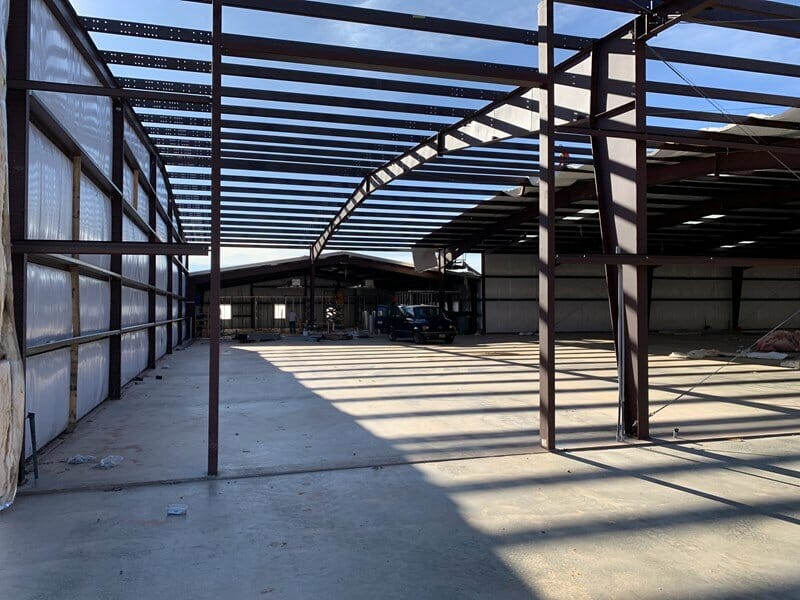 HOW TO DESIGN A PREFAB STEEL BUILDING THAT'S INTERNATIONAL BUILDING CODE (IBC) COMPLIANT
If you're considering buying a prefab steel building, it's important to consider the International Building Code (IBC) and how your design will affect its compliance. The IBC is an extremely comprehensive document that covers everything from structural requirements to fire safety standards. If you fail to meet these standards, your building may not be approved for use.
Fortunately, there are ways around this issue. By choosing the right materials and consulting with professionals, you can create a safe space for your family or business while still staying within budget! According to the IBC, all buildings must be designed to withstand certain conditions as determined by their intended use.
A GUIDE TO THE DIFFERENT TYPES OF STRUCTURAL COMPONENTS IN A STEEL BUILDING
When you are looking into purchasing a prefab steel framed building, there are many different things to take into consideration. The structural components of your building will be one of the most important aspects to consider when making the final decision on which type of steel structure is right for you and your needs.  Structural components include:
Foundation & Floor Line
Corner Columns
Eave Struts
Endwall Columns & Endwall Rafters
Frame Columns & Frame Rafters
Sidewall Girt
Endwall Girt
Rod Braces/Cross Bracing
Roof Pitch
Purlins
Eave Trim & Gable Trim
Gutters & Downspout
Framed Opening Jamb & Framed Opening Header
Door Head Trim & Jamb Trim
Walk Doors
Windows
& So Much More
These components can vary depending on the size, location and design of your building. Before making an investment in one of these structures it is important to understand the main options available to ensure you get exactly what you need while paying only for what is necessary.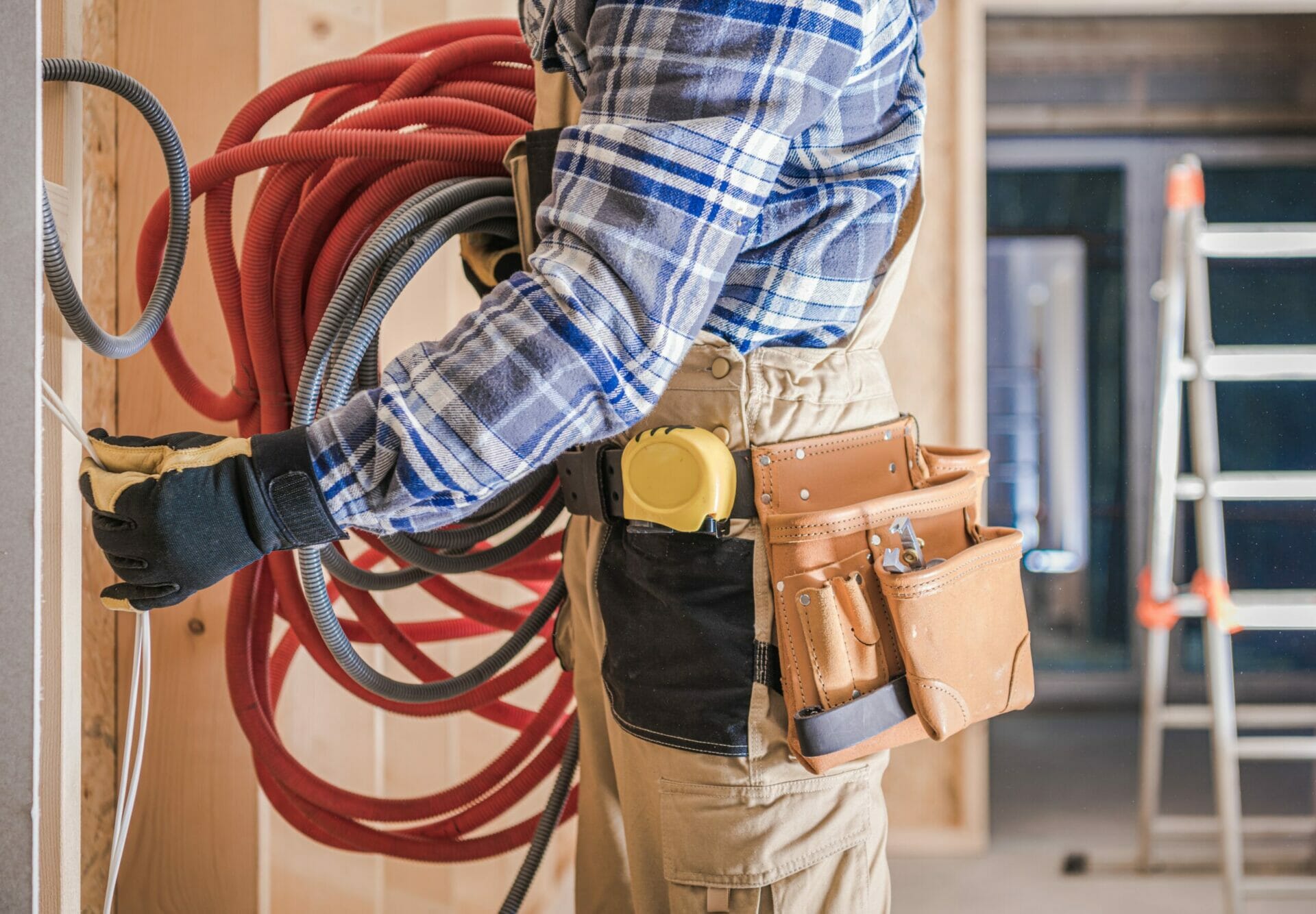 HOW TO GET A BUILDING PERMIT FOR YOUR STEEL BUILDING PROJECT
Building permits are an essential part of the construction process for any steel building. They ensure that you, as property owner or tenant will have peace-of mind knowing your structure is up to code and safe from inferior materials used in its construction.
Permit requirements vary depending upon location but typically cost money (applications fees) unless otherwise exempt based off certain criteria. Be sure to reach out to your local permitting office for the most up to date information.
It's important to obtain all permits and inspections in order for your new home or office space meet health and safety codes. Serious injury can happen if construction falls short of standards–so make sure this doesn't happen by consulting with local authorities before starting any project!
STEEL BUILDINGS: SPECIFICATIONS AND REGULATIONS FOR PREFAB STEEL STRUCTURES IN THE UNITED STATES
The specifications for steel buildings are, like any other material's requirements to make sure they meet or surpass the minimum standards set in their respective codes. But there are two areas that require special consideration: 1) specifications for steel itself and 2), climate control.
STEEL SPECIFICATIONS
Selecting the correct steel grade is one of the most crucial decisions during the design and construction process. The decision on which specifications to meet will largely be driven by your specific design requirements and load bearing needs, as well as how you intend to use the structure. Once you've selected a steel grade, it is important to make sure that all connections and fastenings meet the requirements for the selected grade.
CLIMATE CONTROL
Metal buildings need to be well insulated in order maintain their structural integrity. Metal is an excellent conductor of heat, which means when there's a large difference between the interior and exterior temperatures it can lead to condensation on the inside-a major cause for rust or mold growth! How much insulation needed for your project will depend largely upon where you live as well what type(s) are being used.
THE ADVANTAGES OF BUYING FROM MAVERICK STEEL BUILDINGS
When you buy a Maverick Steel building, you can be confident that your building will meet or exceed the local code requirements. We design every building to withstand hurricane-force winds and earthquakes while also being eco-friendly with no wood or drywall for potential fires.
You can trust our team of engineers to take care of all the details so you don't have to worry about it! If you have any further questions regarding building codes, reach out and let us know what's on your mind. Our expert staff is happy to help in any way they can!