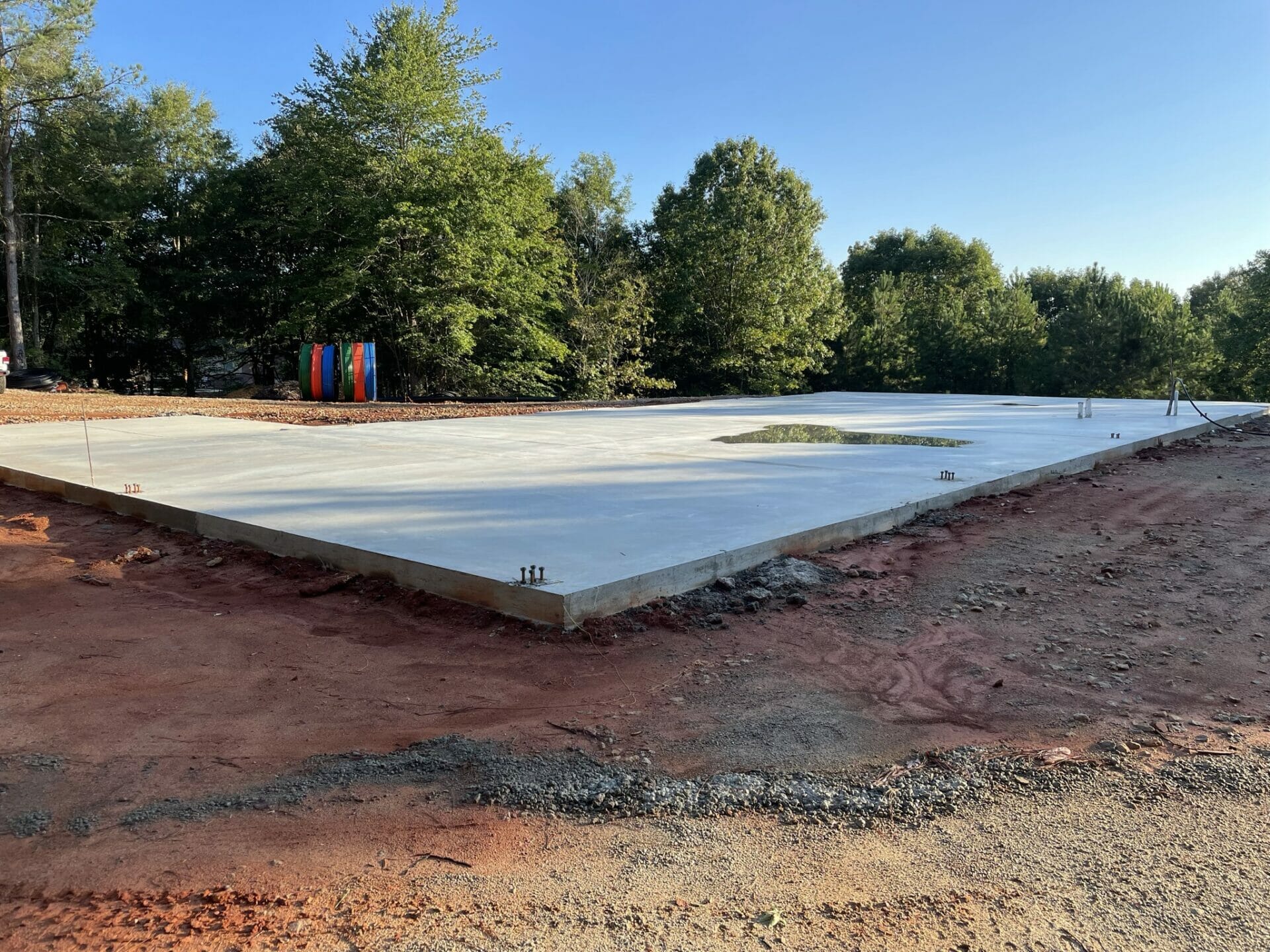 20,000 SQUARE FOOT PRE-ENGINEERED STEEL BUILDINGS
Maverick Steel Buildings offers a 100×200 steel building option which is great for a variety of industries. This page will discuss the factors that go into the cost of our 100×200 metal buildings as well as some of the industries this size would be perfect for! If you have been looking to build a metal building, now is your chance to learn about Maverick's prefabricated metal buildings with an affordable price and top-quality material.
The 100×200 steel building package is one of the most popular options for Maverick Steel Buildings. Building prices for this base building package are going to be very dependant on the customization options you choose, the location the kit will be shipped to, as well as the ever-changing cost of steel. We can create a custom 100×200 Steel Building for you that is perfect in every way!
ONE OF THE MOST POPULAR SIZES FOR METAL BUILDING BUYERS. THEIR HEIGHT-TO-WIDTH RATIO ALLOWS THEM TO FIT ON A MAXIMUM AMOUNT OF PROPERTY WHILE MAINTAINING THEIR VISUAL DOMINANCE.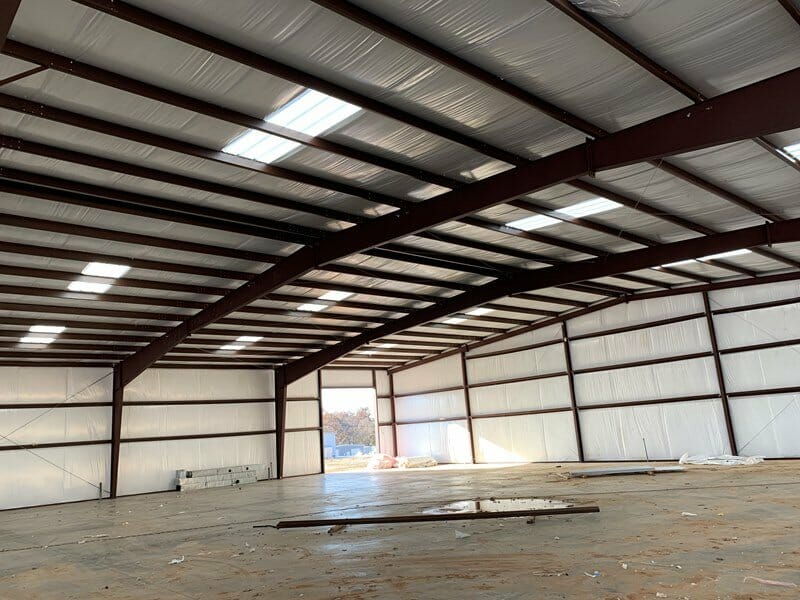 FULLY CUSTOMIZABLE METAL BUILDING KITS
Maverick Steel Buildings provides 100×200 steel buildings to customers throughout the Southeastern United States. These steel buildings are popular for their strength, quality, and affordability. Maverick Steel Buidings' metal building kits are the perfect way to create a custom building for your business or home.
Industries that use this size of building include but are not limited to:
Construction Companies
Warehouses
Commercial Businesses
Riding Arenas
Agricultural Operations
And So Much More.
Each custom-built metal building is engineered with the customer in mind including design options customized to ensure your building fits the needs of your industry or use. You can choose the color of your building, the style, and type of roofing, as well as many other options to create a building that is perfect for you!
With a wide range of customization options, you can create the perfect space for your needs. Plus, our metal buildings are incredibly durable and long-lasting, making them a great investment for years to come.
DURABLE AND AFFORDABLE 100 BY 200 STEEL BUILDING SYSTEMS
Maverick Steel Buildings is proud to offer high-quality 100 x 200 steel buildings with 200,000 square feet of clear-span column-free interior space. Our buildings can be used in many industries due to their strength and durability. If you are looking for a prefabricated metal building that will withstand any weather, then this is your best option!
Our prefab metal buildings are dependable and long-lasting, no matter how rough weather conditions get. The roofing and wall panels on this building size are all 100% American-made steel and are engineered to withstand any condition with little to no maintenance required. These metal buildings can endure high wind and snow loads, fire damage, water damage, and more!
THESE METAL BUILDINGS ARE BUILT TO LAST AND REQUIRE LITTLE MAINTENANCE. THEY CAN BE USED FOR STORAGE, RENTAL UNITS, RECREATION, OR ANY OTHER USE THAT YOU DESIRE.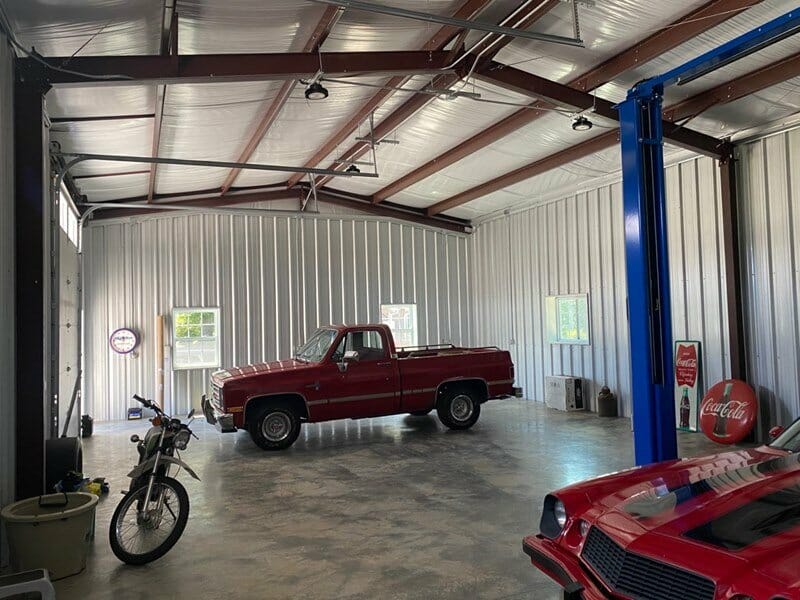 REACH OUT TODAY FOR A BUILDING QUOTE!
Maverick Steel Buildings has a 100×200 metal building package that is perfect for many different industries and uses. This size of steel building comes with many cost factors to take into consideration such as the location, customization options, and even the current price of steel.
The 100×200 prefabricated metal buildings we offer are engineered to withstand any condition including high winds, heavy snow loads, pests, fire damage, water damage, and more! If you're looking for an affordable yet durable 100×200 metal building package then Maverick Steel Buildings is your best bet. Contact one of our experts today to price your metal building project!