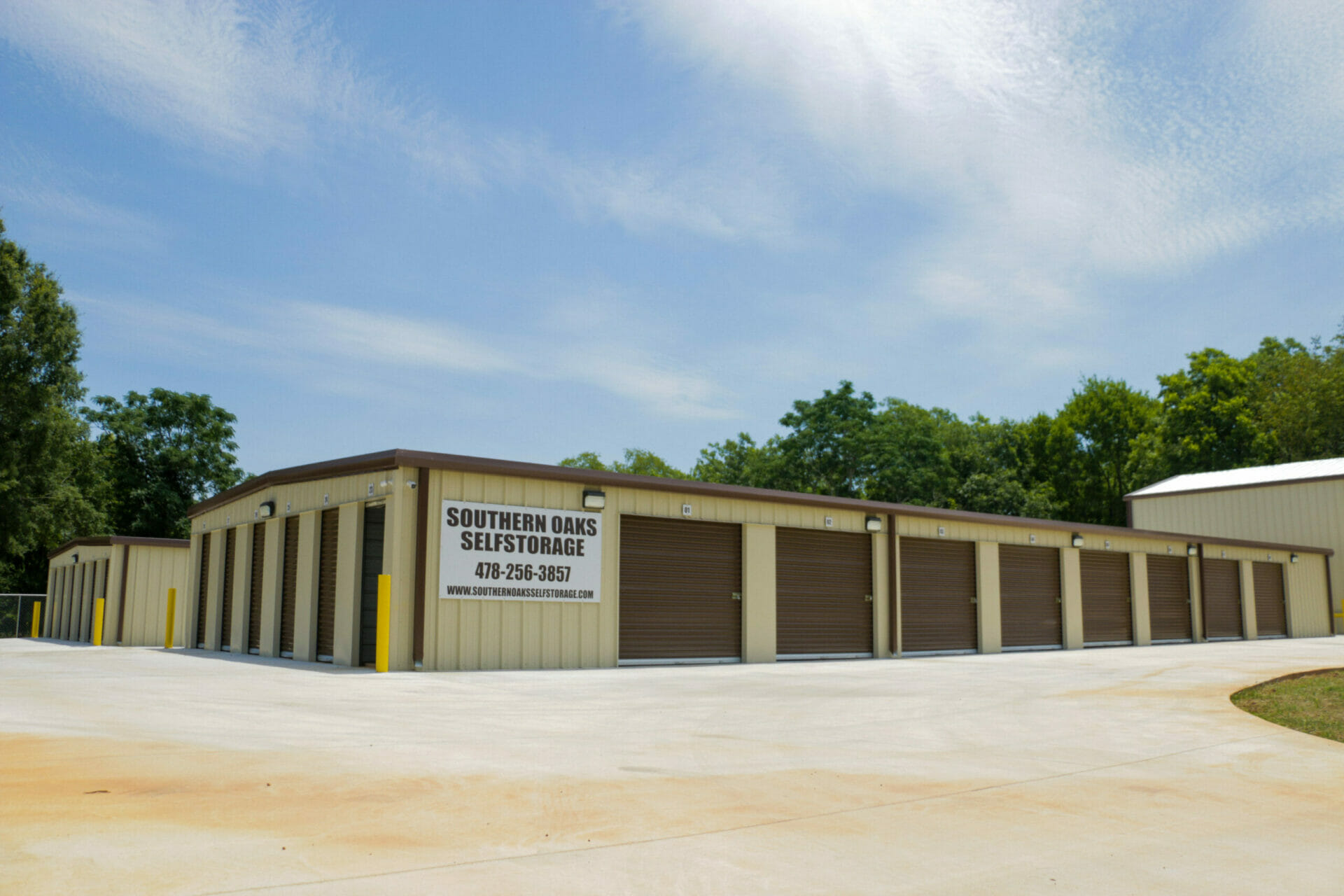 You Need a Business Plan Before Starting a Storage Company
Creating a business plan for a mini storage company may seem like a daunting task, but it is well worth the effort. According to studies, nearly 10.6% of US households make use of self-storage facilities. This is largely attributed to increased urbanization with a correlating increase in property prices. For some households, this can result in less storage space as they must opt for smaller homes.
If you're in the market to start a mini storage business, you'll need to develop a business plan first. This affords you the opportunity to investigate the risks and potential rewards before you jump in. But first, you'll need to know what a business plan is and when to use it.
What Is a Business Plan and Why Do You Need It?
A business plan is a document that details the objectives of a business and how it plans on achieving them. It's advisable that when you're ready to start a business – whether you require funding or not – that the business plan is the first document you draw up.
A business plan is the benchmark for your strategy and allows you to track your progress. For this reason, it's also a handy document to hand over to potential investors and lenders when you're in the market for funding.
Most business plans, even those for a mini storage business, will follow a basic format. We will go into greater detail about this below.
The Format of a Business Plan for a Mini Storage Company
There are many templates available to formulate your business plan out there. A simple Google search will find dozens. We took the time to analyze these and put together a list of the most important aspects.
The Executive Summary
This is the highlight reel of your mini storage business and should briefly include what your business does, the problems it solves, who benefits from the products or services, and what the financial considerations are at that point in time.
It should also include a summary of the jockeys (top management or owners) of the business and highlight whether they have the necessary skills to run the business effectively. A bigger focus on the owners takes place later in the company summary.
Objectives or Targets
The objectives section of the business plan is a succinct culmination of what you hope to achieve, with which resources, and by when. It should read something like this:
"Joe Soap's Mini Storage facility will achieve a 40% occupancy rate in its first year based on the demographics, lack of mini storage competitors, and proximity to urbanized areas. This will be reviewed quarterly to ensure we remain on track."
You may have multiple targets or objectives and if so, list them for clarity. A target list may include:
Buy two existing low-cost storage facilities and convert them to solid, steel structures for security and longevity by April 2023
Convert existing large self-storage on floor to mini storage to accommodate students at the nearby university by December 2023
Make storage configurations available to accommodate different square foot outlays for those who may have a different type of storage need, such as taller or wider storage lockers by May 2024
Company Summary
The company summary will start with the business owners and what you will bring to the table in the way of expertise and/or capital. You will also need to allocate the roles and responsibilities of the owners in this section. The employee structure will follow later in your business plan.
Your mini storage company summary should also include why you're starting a self-storage business, and for many, this reason is simply to make a profit.
Finally, address how you'll start the business. This should briefly include whether you're funding the entire project out of pocket or whether you'll need funding from a bank or investor.
Financial Summary
The financial summary is a projected look at the fiscal situation you're hoping to achieve. This is based on the information you've gathered through market research or even a feasibility study. It's not a summary of what the business has already achieved, and if you're looking to start up a new mini storage business, past performance wouldn't help in any event.
There are three documents that help determine the future financial state of the business:
Cash flow projection – Your cash flow is the heart of your financial forecast as it will detail the comings and goings of your cash (income and operating expenses). Your mini storage business plan will need to have a cash flow projection of at least 12 to 24 months and should include all the expected income and expenses associated with the business. That means before you start, you should have a reasonable idea about how much things will cost monthly, and how quickly you're expecting to bring money in.
Sales forecast – Your sales forecast details exactly how much you intend to sell and by when. These figures are not only important to your cash flow projection but are also important when calculating certain ratios. These ratios can determine things such as operating costs including the cost of goods sold (COGS).
Expense budget – Your expense budget works in conjunction with your sales forecast to determine how much it costs to produce the products or services you need. A low cost ratio is easier to absorb when you're having a slow month. The expense budget is an important component when determining your startup costs.
While there are many more documents that can be added to your business plan for a mini storage business, these are the most pertinent ones to track the financial health of the company going forward.
Products and Services
In this section, you'll have an opportunity to list all the storage facilities, their types, what sets them apart from competitors, and the expected rental types and prices. An example of this is:
Our 4' X 4' X 5' unit – This is a good fit for college students who have basic items to store such as a few boxes or small pieces of furniture. This also works for those who require seasonal storage for items such as holiday decorations. This unit goes for this amount on a short, month-to-month lease or at a discounted rate of this amount for longer leases. This unit is steel fabricated, which protects your goods against theft, mold, and adverse weather conditions.
You should also list additional services such as:
24-hour surveillance and CCTV cameras
Guards on duty
Keyless locks or industrial strength padlocks
Short lease availability
Ample parking
Wide corridors to access units easily
Helpful tools such as heavy-duty trolleys
SWOT Analysis
A SWOT analysis is written in a table format and lists your mini storage business's Strengths, Weaknesses, Opportunities, and Threats, unique to the storage industry.
It should list the following:
All the things your small business does well (Strengths) – For a mini storage unit, this could mean the short-term lease option, especially in areas where there is a high turnover of storage users. If you're the only provider in the area, that could be a big strength too.
What your business needs to work on (Weaknesses) – If you're new to the industry, your newness will automatically be a weakness as users may want to see some good reviews before they use your services.
An open door (Opportunities) – A new university opens in the area, and you've thought about approaching the students with unique student rental packages.
Potential risks (Threats) – Disasters, looting, theft, damage, barriers to entering the market, lack of clientele, and competition may all pose risks to a storage facility.
Your SWOT analysis is a working document and should be updated regularly to encourage growth and counter possible detractors.
Market Analysis
The market analysis includes aspects such as trends for your industry, potential growth rate based on relevant studies, and market conditions for your potential target market. This section will detail why you think there is a need for a mini storage business in that area, and what information you're basing it on. Customer surveys and market research play a big role in this assessment.
Strategies
Simply put, this section will detail what actions your business will take to meet its objectives. This can include elements such as storage marketing strategies and a grand opening to create awareness.
Personnel Element
If you haven't included your staff in the company structure, it's important to make mention of the key players in your business. For instance, the number of staff you intend to employ. It's also good to mention how you will counter operational issues in the event a key staff member takes leave or resigns.
Your Mini Storage Build
Once you've completed the business plan and you're ready to get started on the build, you have several options to work through:
Type: The material you choose to construct your mini storage facility will play a large role in its strength and durability. For instance, a steel building offers the most in terms of protection. Customers want to know that their goods will be protected against theft and the elements.
Square Feet of Each Unit: There are several storage unit sizes; however, mini storage facilities are usually 4' by 5' or 5' by 5'.
Construction Costs: Brick-and-mortar is pricey, and wood might have to be replaced in a few years. It also doesn't offer the insulation you'd need for storage.
Occupancy Rate: The size of your storage facility should consider the desired occupancy rate you'd like to achieve based on your market research.
Operating Expenses: The larger your storage facility, the more your operating expenses become.
Real Estate Considerations: Commercial estate agents will provide you with a list of land available that will be suitable for the build. It's also important to involve a surveyor to ensure it has the right accessibility to infrastructure. Finally, the location will make a significant difference to the success of your storage facility.
Storage Marketing and How to Attract Customers to a New Storage Facility
It goes without saying that you'll need to consider the online route as inroads to new clients, especially for a new storage facility. Digital marketing touches on each aspect of a client's lifecycle from engagement right through to the after-sale servicing.
Other marketing tactics include:
Localized marketing such as TV, newspaper, and radio ads
Flyers
Competitions
When You're Ready to Build Your Mini Self-Storage Facility
Maverick Steel Buildings offers a turnkey building solution and uses only 100% American steel. Price your building today with one of our steel building experts.