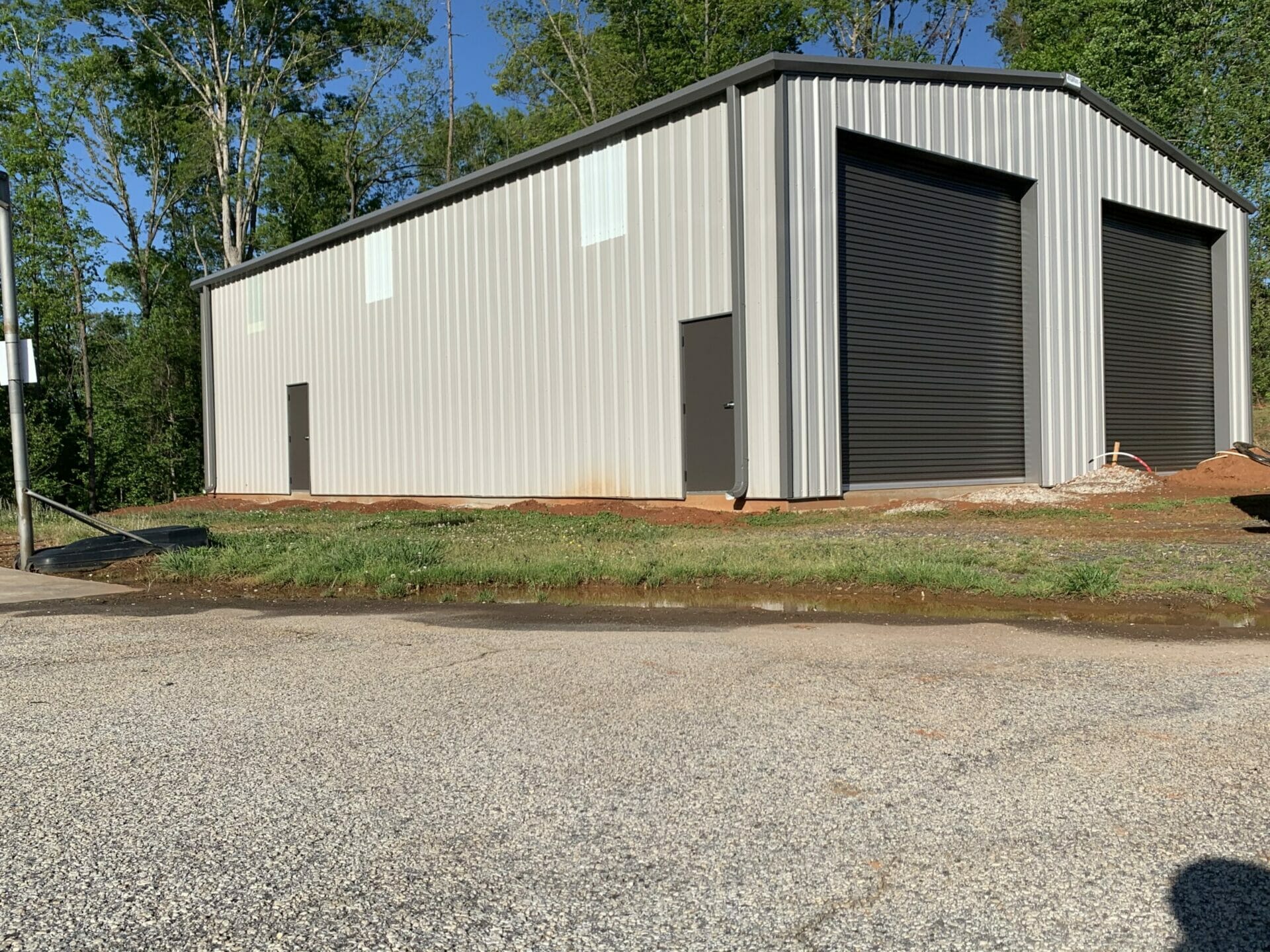 Beyond Basic Protection: The Case for a Full RV Garage
When it comes to protecting your recreational vehicle, a regular roof carport may not suffice. These structures often offer minimal shielding from direct sunlight, rain, and debris, leaving your RV vulnerable to the elements.
In contrast, a full RV garage provides a shield against the harshness of weather, from baking sun to freezing snow. With a garage, your vehicle is not just covered; it's comprehensively protected.
Maverick Steel Buildings specializes in crafting RV garages that stand as fortresses for your mobile sanctuary, ensuring your RV stays in prime condition, no matter what the sky decides to drop.
The Downside of Standard Metal Carports for RVs
While metal carports offer what seem like a cost-effective solution, the price often reflects the level of protection they offer – which can be insufficient for an RV owner's needs.
Standard carports typically come with regular-style roofs that may not hold up well under the weight of heavy snow or severe weather conditions, leading to potential damage and added expenses.
Investing in a robust RV garage, on the other hand, can save you from the heartache and cost of weather-related repairs, ensuring your recreational vehicle remains in top shape year-round.While metal carport prices are lower upfront, RV owners should carefully consider the cost-savings of spending a bit more on an RV garage that can provide superior protection.
Advantages of Upgrading to a Vertical Roof Style Metal RV Garage
Choosing the right roof style for your RV cover can make a world of difference. A vertical roof metal RV garage, with its strong design and added reinforcement, stands up to the challenges posed by heavy snow loads and high winds better than the traditional boxed eave roof style. 
The vertical panels allow precipitation to slide off more easily, reducing the risk of accumulation and potential strain on the structure. For those living in areas prone to extreme weather, a vertical roof s metal carport from Maverick Steel Buildings is not just an upgrade; it's a necessity for the well-being of your recreational vehicle.
Customization Options That Make RV Garages Stand Out
Your RV is more than a vehicle; it's a ticket to adventure, and it deserves a home tailored to its stature and your style. Maverick Steel Buildings understands this, offering an array of great options to transform a metal garage into your personalized RV haven.
Select from a variety of garage doors, from roll-up to sectional, to fit the unique size and access needs of your RV. Color options are plentiful, ensuring your RV garage complements your home or stands out as a statement piece. Inside, customize with shelving, cabinetry, and even living quarters to make your metal garage as functional and inviting as it is protective.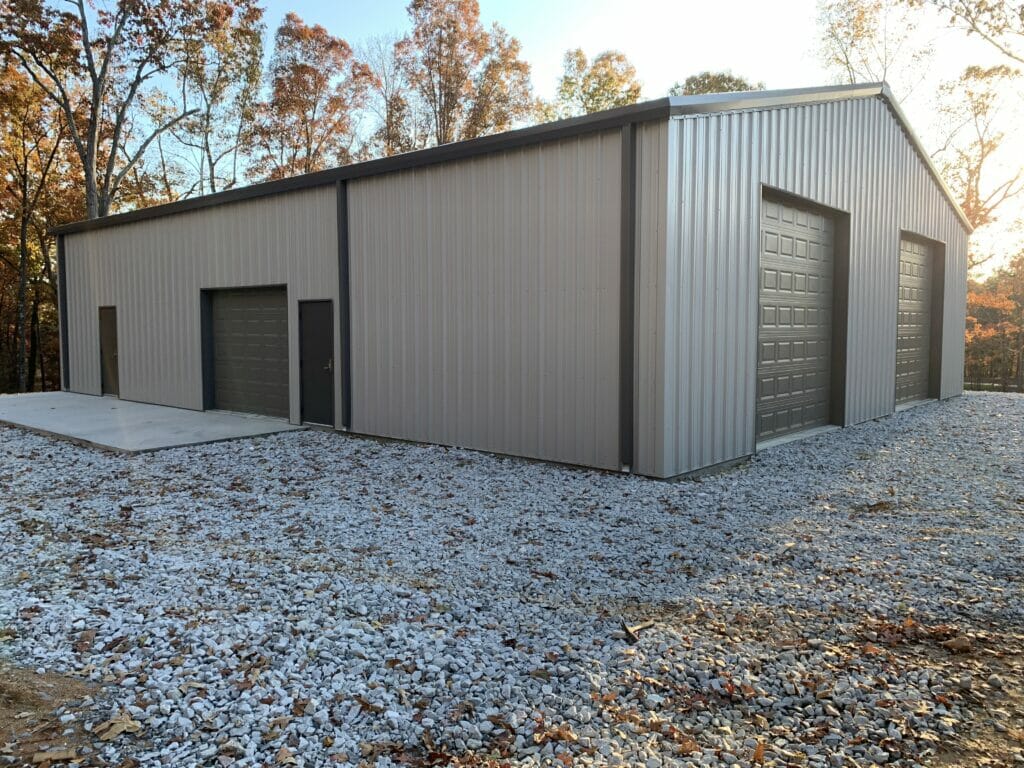 Maximizing Storage Space with RV Garage Kits
An RV garage does more than protect your vehicle; it serves as a multipurpose storage solution. With RV garage kits from Maverick Steel Buildings, you can maximize the space around your RV for other storage needs.
These kits are designed to offer ample room not just for your RV but also for tools, outdoor gear, and more. By elevating your storage strategy, an RV garage kit ensures that everything you need for your next journey is organized and within reach, all while safeguarding your recreational investment.
The Triple Wide Benefit: Room for More than Your RV
For those who live by the mantra 'the more, the merrier,' the triple wide metal garage buildings present the ultimate solution. These expansive structures offer enough space to shelter your RV and still have room to spare for additional vehicles, a workshop, or a leisure space.
The versatility of a triple-wide garage from Maverick Steel Buildings means you're not limited to single-use. It's a multipurpose space that can evolve with your lifestyle, hobbies, and storage needs, making it a smart and flexible investment for any RV owner.
Superior Customer Service: Choosing the Right Partner for Your RV Garage
Selecting the right partner for constructing your RV garage is pivotal. Maverick Steel Buildings excels in customer service, setting a high standard for the industry. From the moment you reach out, our team provides personalized guidance to help you navigate through the myriad of options available.
We pride ourselves on being there at every step—from selection to the final touches of building—ensuring a seamless experience. Our experts are attuned to your needs, helping you choose the best RV garage plans and kits that align with both your aspirations and requirements.
Investing in Durability: Metal Garage Buildings for Your RV
The decision to invest in a metal garage building for your RV is a decision to invest in durability and longevity. Unlike standard metal carports, our metal garage buildings are designed to withstand the test of time and the elements, ensuring that your recreational vehicle is securely protected year after year. 
The robust construction of a Maverick Steel Buildings garage adds not only security but also value to your property. It's an investment that pays dividends in both peace of mind and property appreciation.
Your RV Carport vs. Garage: Making an Informed Decision
When weighing the choice between a simple RV carport and a fully enclosed garage, the differences can be significant. A carport offers basic shelter, whereas a garage provides complete protection and privacy.
Garages are versatile, offering additional storage and workspace, and they can contribute to the value of your property. With a garage, your RV is protected from all sides against potential damage from weather and other external factors. In short, an RV garage is not just a shelter; it's a wise investment for the comprehensive care and value retention of your recreational vehicle.
Your RV deserves the best home when it's not out on the open road. Connect with Maverick Steel Buildings today to explore how our RV garages can meet your needs. Let us help you safeguard your RV with a durable, customizable, and high-quality steel building. Start the conversation and take the first step toward securing your RV's future.