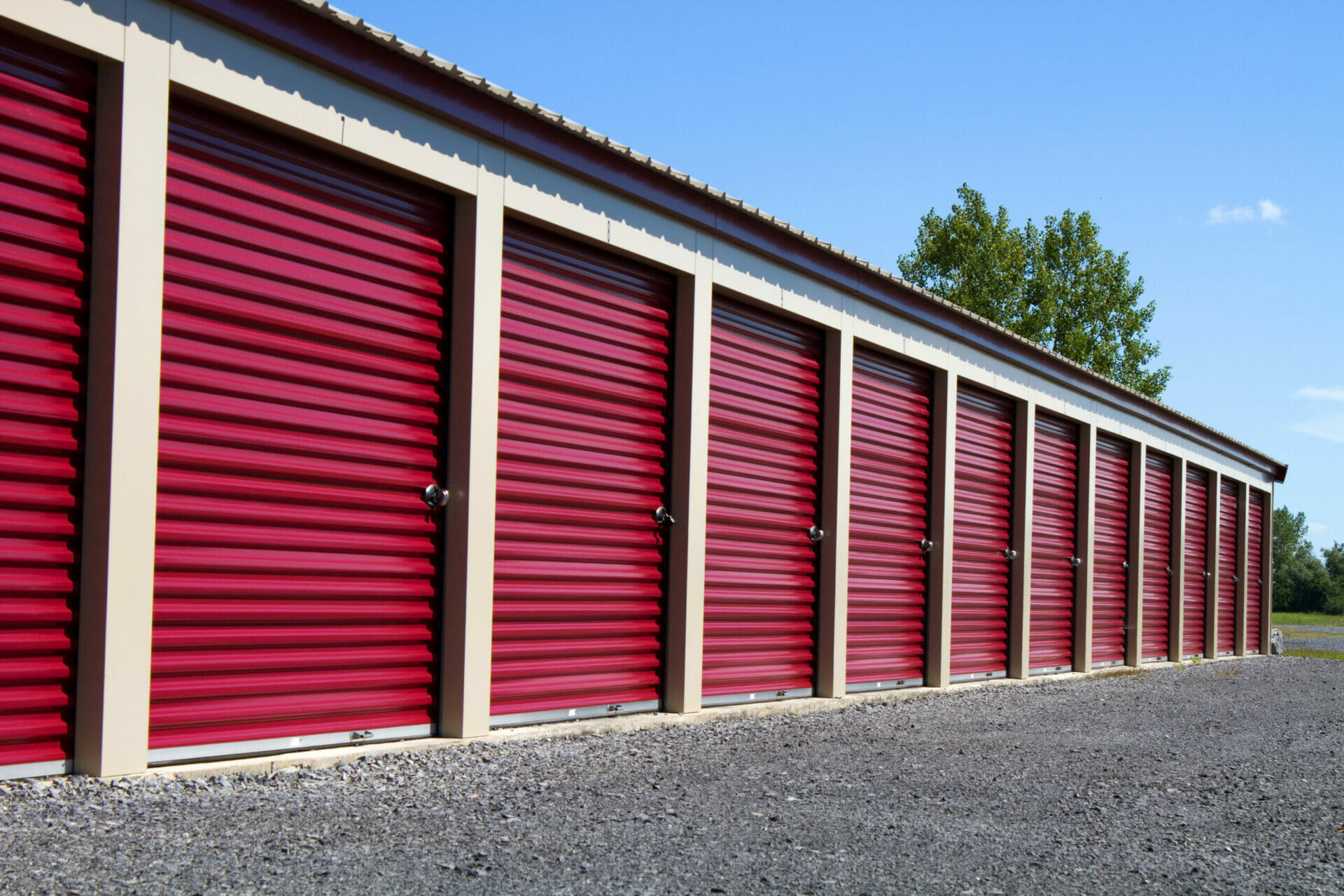 Looking at Roll-Up Doors for Metal Buildings
When you're thinking about erecting a steel building for your industrial, commercial, or residential purpose, you'll also need to focus on the type of door. You may need to consider many factors — including space, climate, and budget — but you may certainly consider metal roll-up doors as one option. What do you need to know about the pros and cons of this solution, and how simple are they to install?
Advantages of Metal Roll-Up Doors
Rolling steel doors are a popular choice for any steel building. They're wind rated and designed to withstand inclement weather, making them perfect for a range of industries. Our pre-assembled galvanized grade steel doors are available in a variety of sizes and styles, including light-duty doors.
They're easy to install and require little maintenance – plus there are many door sizes on offer – making them a great choice for any business or commercial application. Thanks to their durability and security, roll-up steel doors are a smart investment for any property owner. Let's take a closer look at the benefits of steel building roll-up doors.
Maximizing Space
These heavy-duty doors allow you to maximize the available room. This is crucial in any commercial environment where you cannot afford any inefficiencies. These doors open vertically and compress into a small space, giving you plenty of headroom and added space above. This will allow you to install other features, such as lighting, or add a mezzanine for even more capacity.
Durability
These overhead doors are very durable and will not require much maintenance. They have fewer moving parts than a sectional door, and where you have such moving parts, they tend to be contained within the retaining barrel, away from the elements. They can put up with a considerable wind load and are unlikely to dent, as might be the case with an aluminum door.
Security
Due to their inherent strengths, steel doors are a perfect choice if security is critical. They're very difficult to break through, and most casual thieves would simply move on to another property without such a door in place.
Insulation
These steel roll-up doors may offer good insulation properties. You may be able to reduce your heating and cooling costs across all seasons, helping to justify your investment. When closed, these doors may also help to reduce noise, which may be a factor in your environment.
Cost Efficiency
Metal roll-up doors feature easy installation, which means they can be very cost-efficient compared to standard options. Take into account low maintenance and energy efficiency levels, and it's easy to understand why people flock to this type of door.
Widespread Appeal
These doors are not only favored for commercial and industrial applications but can be found in increasing numbers at homes in your area. People prefer this solution for their stand-alone garage door and often for similar reasons. This type of door takes up less space in an often-cramped environment and is robust, secure, and easy to maintain.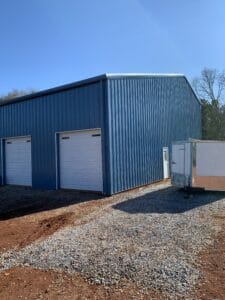 How to Maintain Your Steel Roll-Up Door
On the subject of maintenance, it is remarkably simple to service these doors so that they last as long as possible.
Start by keeping the tracks and surrounding areas clean to avoid any dirt accumulation. Remove any twigs, leaves, or moss, as these tend to absorb moisture, and you'll want to avoid any corrosion risk. Then, simply lubricate the tracks and other mechanical parts as the manufacturer recommends. Many people choose to use silicone products for this purpose.
How Do You Install Roll-Up Doors for Metal Buildings?
It can be tricky to install one of these heavy-duty doors, and you need to pay particular attention to safety because these doors will be under extreme spring tension. With this in mind, it's always best to outsource the work to professionals; and in this case, you should contact Maverick Steel Buildings.
Maverick has been a steel building manufacturing company in the Southeastern United States for many years. The team is ready to help guide you through every aspect of this work, from establishing your sizing requirements to working with installation vendors. So get in touch with Maverick Steel Buildings today for further help.