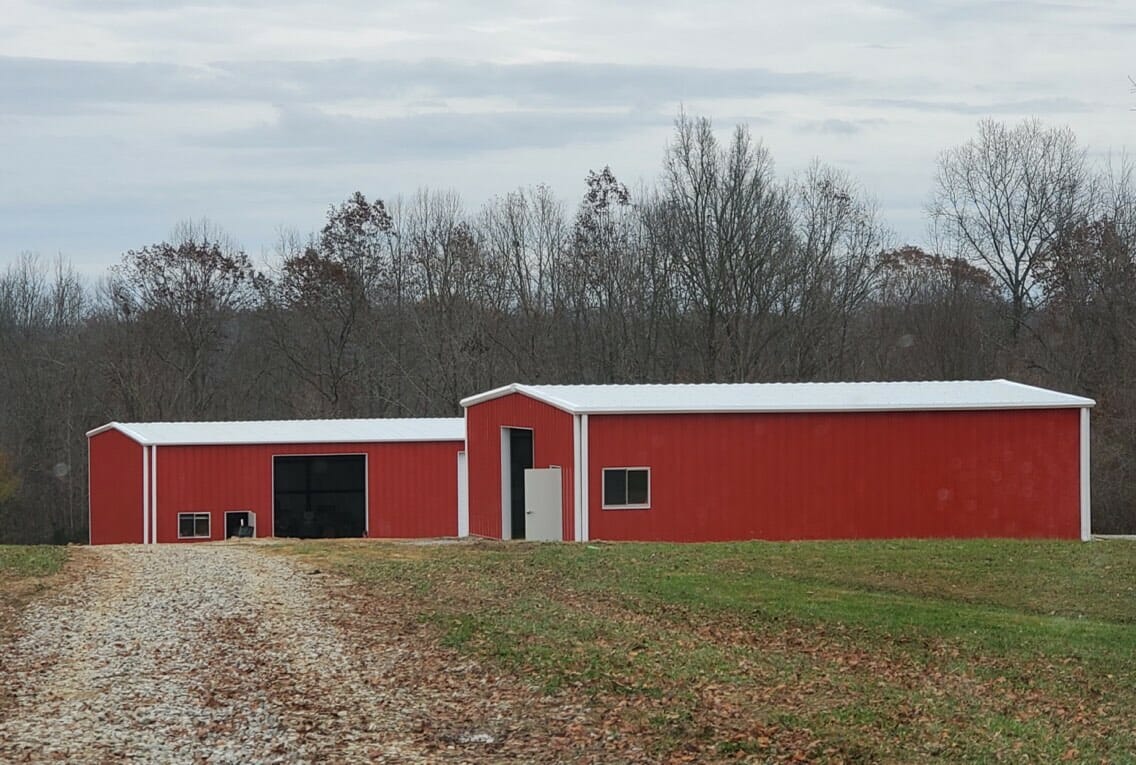 Embracing Custom Design in Steel Barns
Invest in a custom-designed steel barn kit to realize your unique vision. Unlike traditional timber structures, which can lack the strength and durability required for modern usage, these steel kits are designed to provide a robust and resilient solution. A custom steel barn offers the high-quality assurance and flexibility you need.
Despite being pre-engineered and pre-cut for convenience, these barn kits can be customized to suit your specific needs and aesthetic tastes. This gives you full control over the size, design, and layout of your barn, resulting in a truly personalized steel barn that stands the test of time.
Facts & Stats for the Steel Barn Industry
According to a research report by Allied Market Research on vertical farming states, the global vertical farming market size was valued at $2.23 billion in 2018, and is projected to reach $12.77 billion by 2026, growing at a CAGR of 24.6% from 2019 to 2026 (Source)
Indoor farming is expected to witness a CAGR of 9.2% over the next five years, consequently generating demand for the device. Indoor farming, being an urban farming method, removes the environmental constraints by using the vent system. (Source)
An MCA report predicts growth in metal roofing and wall installation in the US agricultural sector. Metal roofing is expected to account for 87% of the total roof area, with a 1.5% CAGR by 2023 and $2.26 million in spending. Metal wall shipments in commercial and agricultural sectors represent 69% of the metal wall market with 87% utilization in the agricultural segment. (Source)
The Convenience of Pre-Engineered Steel Barn Kits for Sale
Pre-engineered steel barn kits are a testament to how convenience can meet quality. These building kits have been pre-designed and prepared for assembly, making your barn-building experience seamless and efficient. Their pre-cut components ensure quicker assembly at the job site and deliver a predictable, reliable outcome.
Although these agricultural steel building kits come with a standardized design, they still offer numerous customization options. This provides an opportunity to infuse your personal touch while benefiting from the reliability and efficiency of a pre-engineered steel barn kit.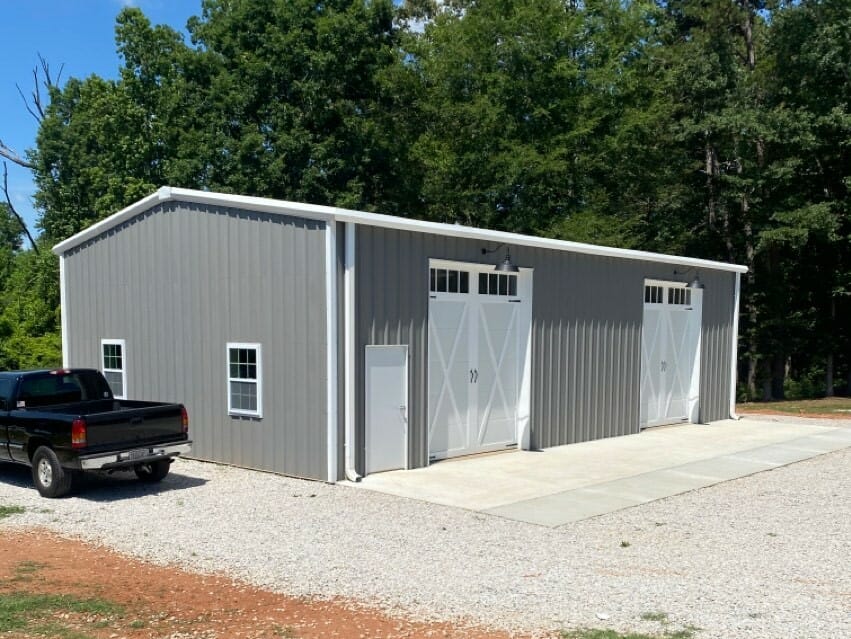 Comprehensive Design Services for Your Barn
Designing a barn from scratch can be overwhelming. That's why many barn kit providers offer design services. These services are typically handled by experienced project coordinators or a project manager who guides you through every step of the process, turning your ideas into a functional, tangible design.
These design services ensure that your barn aligns perfectly with your exact requirements. Whether you choose a custom design or pre-engineered steel barn kit, the professional guidance you receive can make the entire process smooth and hassle-free.
Replacing Beam Barns and Timber Structures with Steel
While timber structures and beam barns possess a rustic charm, they tend to pale in comparison to the strength and durability offered by steel barn kits, which are constructed to be sturdier and more long-lasting. In fact, steel offers numerous advantages over wood, including greater resistance to pests, harsh weather conditions, and fire damage.
As a result, steel barns are capable of withstanding the harshest and most demanding conditions, delivering longevity that traditional wood-built barns simply cannot match. So, if you want your barn to be strong enough to stand against the test of time and beyond, steel is without a doubt the way to go!
From horse stables to hay barns and everything in between, steel barn kits provide an affordable solution for your agricultural needs. Contact us online today to discuss your project and discover how a steel barn can meet your needs while enhancing your property value.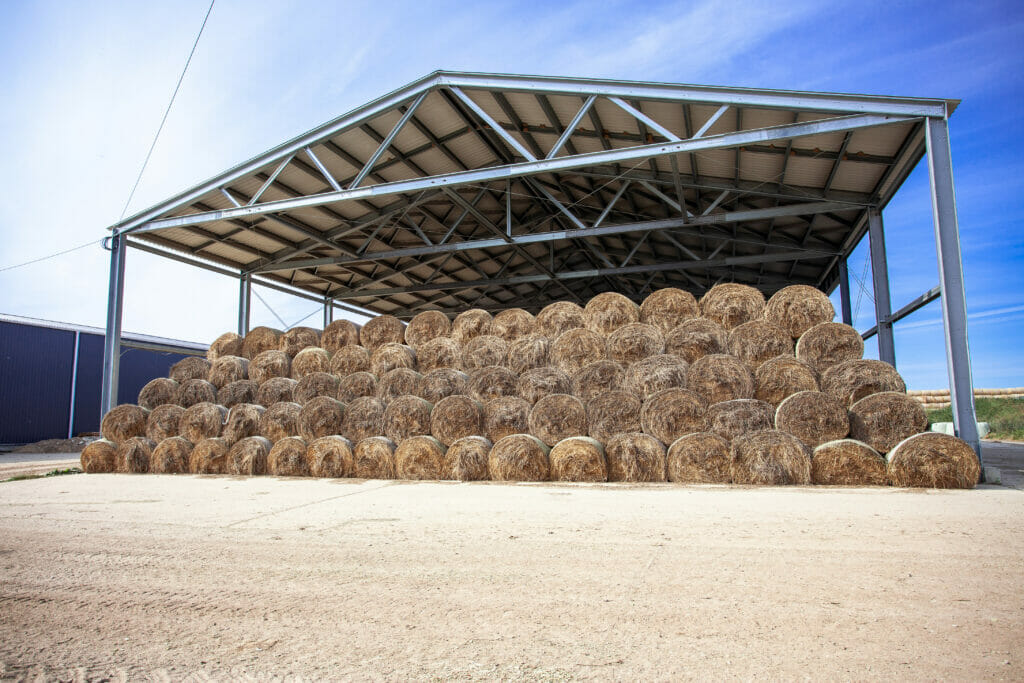 What Your Steel Barn Kit Includes
Every barn kit comes with everything you need to create a sturdy, functional barn. From the pre-designed, pre-cut steel components to the assembly instructions, each kit includes all the essentials. The convenience offered by these steel barn kits means you can have a high-quality barn ready in less time, with less hassle.
By choosing steel over traditional pole barns, you're investing in a building solution that offers unrivaled strength, durability, and customizability. Our steel barn kits are available in a range of sizes to suit any farm or ranch application. Plus, the steel components are designed to withstand harsh weather conditions and the test of time.
Choose Maverick Steel Buildings for Your Next Barn Project
When it comes to high-quality, custom-designed, and pre-engineered steel barn kits, Maverick Steel Buildings is the trusted choice. With our superior design services and expert team, we ensure that your experience is efficient, personalized, and truly remarkable.
Whether you're dreaming of a custom-designed barn or looking for a reliable pre-engineered solution, we're here to make your vision a reality. So why wait? Choose Maverick Steel Buildings for your next barn project and experience the unbeatable blend of quality and convenience that sets us apart. Let's create something exceptional together.