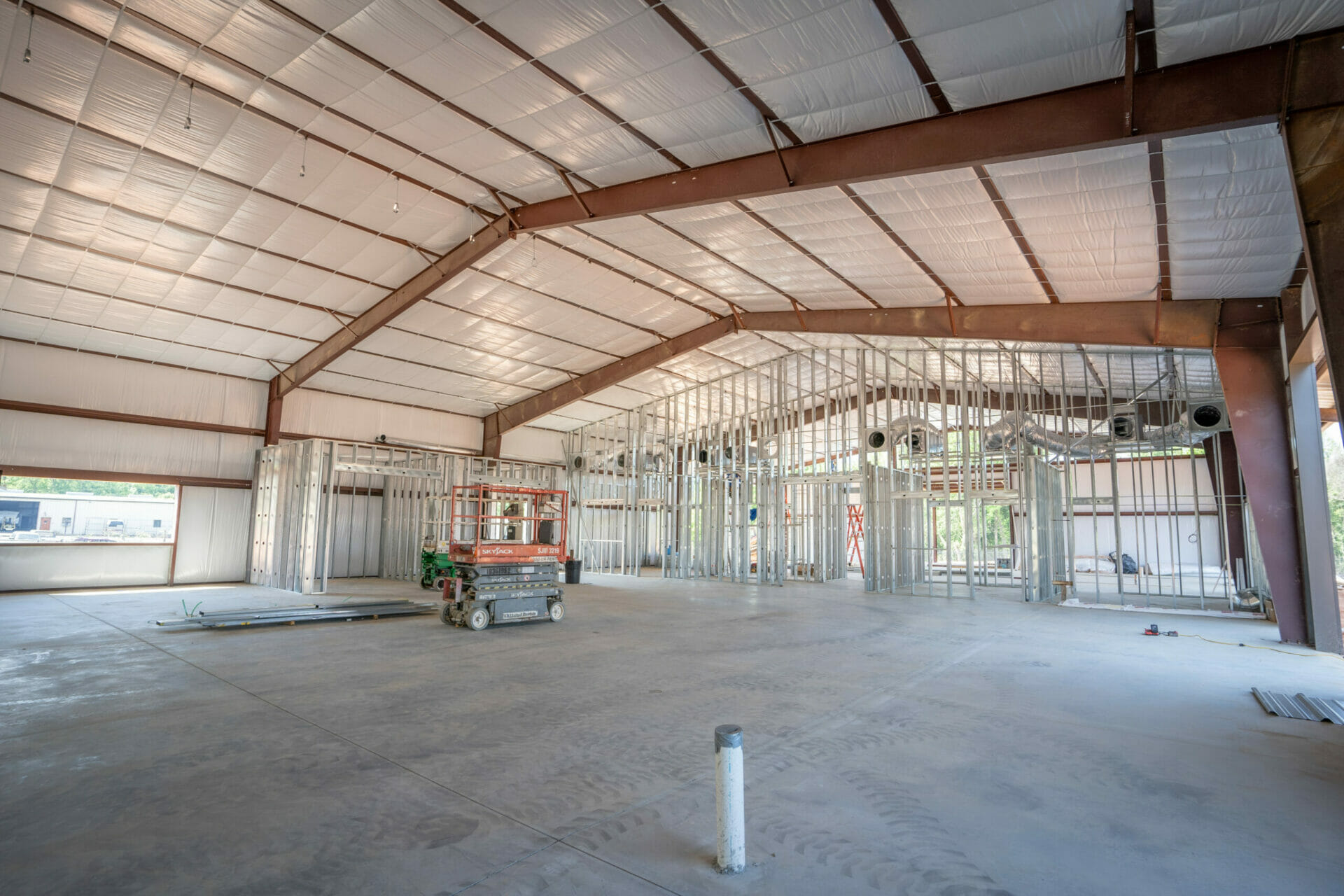 How Clear Span Buildings Can Benefit Your Business
Clear span is a term used to define the open spaces between supports, or posts and beams. The clear span is an important architectural term as it indicates the areas that require open floor space, which means being free from the steel pillars and support columns.
Typical commercial enterprises that would require a clear-span metal building include large workshops, warehouses, airplane hangars, factories, and more. Clearspan buildings tend to have steel frames, which is why the building can achieve such an architectural feat.
The Advantages of a Clear Span Building
With the absence of pillars and support beams, clear span offers many building solutions to the evolving needs of businesses. Some of the advantages include:
Freedom of Use
Interior support structures can limit the use of a building, especially when you need to use it for specific applications or large items. For instance, a myriad of support beams won't do well in a workshop that services large machinery. Airport hangars and shipping container storage need large, unobstructed floor space to be effective.
Affordable
A seamless design requires far less material, and that immediately drops the price of the build. These structures are also lightweight, which means transport costs are reduced. Furthermore, the lightweight steel structure itself is cost-effective when compared to other building materials for large builds.
Lightweight Structure
One of the advantages of having fewer beams and supports is that it drops the weight of the materials substantially. Lightweight pre-engineered steel structures are easier to erect, which cuts down on the building time.
Sustainability
Clear span structures are often paired up with fabric coverings, which have a few eco advantages, such as creating a barrier between the steel frame and the elements. It also provides insulation, which reduces heating and cooling costs.
Durability
Steel adapts to adverse weather conditions and has a long lifespan. While a clear-span build is lightweight, it's powerful enough to last. These builds use galvanized steel to prolong the lifespan of the steel and keep it from rusting.
Quick Install
In business, time is money and the average construction time for a factory can take two to three years. A clear-span factory can take as little as a week; however, larger builds can take up to a month.
Customizable
The strong steel frame can accommodate several configurations and keep to the integrity of a clear-span build. These structures can range from size to shape with varying roof pitches, additions, door options, and floor plans.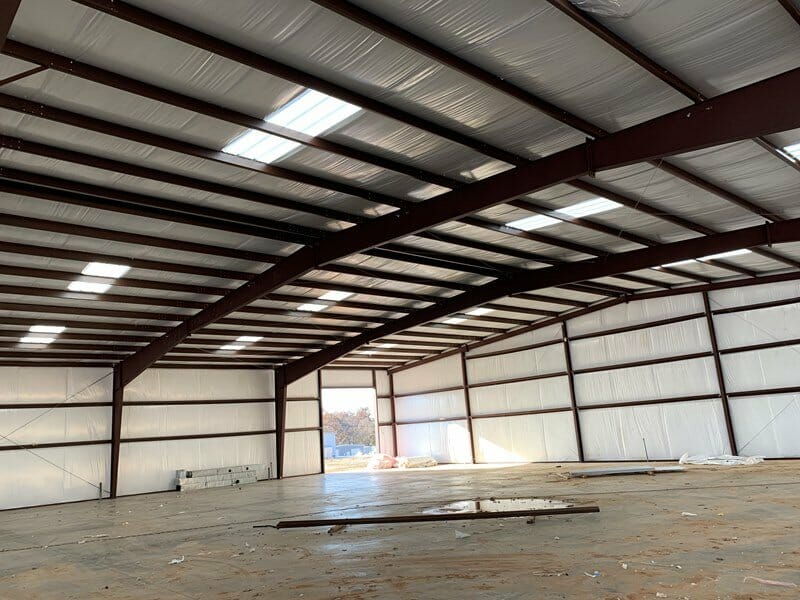 How Can a Clear Span Building Be Used?
Clear-span buildings have innumerable uses across several industries. Some of the more well-known applications of clear span include:
Buildings that require open solutions to allow freedom of movement for forklifts and robots such as an Amazon distribution warehouse
Storage units for large vehicles such as those used in the construction industry
Modern-day barns that require as much unobstructed floor space as possible
Venues that must accommodate large crowds such as festival grounds or concert venues
It's worth noting that a clear span building doesn't necessarily have to be a wall-to-wall solution. It can also just be a doorless structure that provides shelter from the elements. This can include a shelter for grazing animals out in the field or parking for rental units such as cars and trailers.
These also vary in size and can be a small outbuilding that stores sporting equipment for a school or large concert arenas and even indoor racing tracks.
What Types of Buildings Commonly Use a Clear Span Design?
Any building that needs to maximize the floor space and minimize obstructions can benefit from a clear-span design. Our industry-leading clear span steel buildings are perfect for a number of situations including:
Distribution Centers
Barracks
Showrooms
Clear Span Buildings That Suit Your Needs
The durability and flexibility of your clear-span building will rely on the quality of materials used. At Maverick Steel Buildings, only 100% American steel is used in the manufacture of steel frames. Reach out to us today to price your project with one of our steel building specialists.