A Detailed Look into Indoor Basketball Court Steel Buildings
Building an Indoor Basketball Court With Steel Buildings
While sudden weather changes can ruin your game on outdoor basketball courts, indoor basketball courts are a great way to keep up with your basketball games all year round. No matter what the weather is, with indoor basketball courts you can forget missing practice sessions.
An indoor basketball court can use any of the conventional materials like wood-frame or a brick-laid building for its construction, but a steel building has its own benefits to offer.
Steel buildings last a lot longer than other customary buildings. Your indoor court will last for decades without the need to replace your steel building. Moreover, they are weatherproof, come with a great warranty from the manufacturer, and they won't cost you an arm and a leg.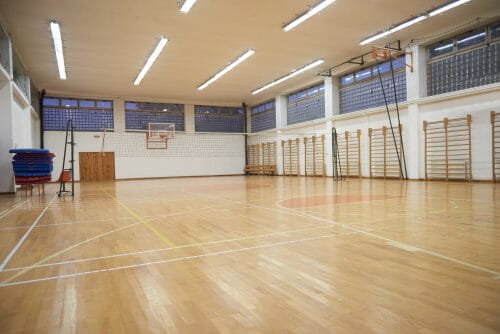 The indoor basketball court steel building comes in various sizes. A steel building basketball court can be customized into different sizes, starting from 80 x 100ft and going up to 200 x 400ft. When the building is erected other features such as flooring, paint, sporting equipment, etc will be added to finish the project.
To get a detailed overview of indoor basketb all steel buildings, keep reading below.
Indoor Basketball Dimensions
The size of the indoor basketball court depends on how much space you have to dedicate to the facility. The court dimensions are measured by length, width, and height.
The standard basketball court measures 94 ft. in length and 50 ft. in width. These measurements can be reduced for clubs, community centers, or areas with less space.
You need extra space for amenities for staff, fans, and athletes. You can also accessorize your building and install screens and sound systems for organizing bigger events.
An indoor basketball court steel building usually comes in the following sizes:
100 x 100ft
100 x 200ft
80 x 100ft
200 x 400ft
These measurements can be easily customized depending on the court size you need and the space you want for bleachers, padding, sports equipment, and other amenities and facilities.
For a mini basketball court or a half-court, you can reduce the measurements, while for professional basketball practices, no compromises should be made on the size of the court.
Another factor to consider before deciding on a court size is your budget. The full court requires a bigger budget than a half or reduced court.
The minimum standard height for an indoor basketball court is 22.96 ft. (7m). But the height can be increased; in fact, the higher, the better.
The height of the court also alters the total cost needed to build the court. The higher you keep the ceiling, the higher the cost goes.
Features Needed to Complete Your Basketball Court
Selecting the dimensions of the steel building for the basketball court is just the beginning. Once the steel building is erected, then comes the interior of the indoor court. The metal building is just the exterior of the court. The interior includes remaining features like flooring, basketball equipment, paint, bleachers, amenities, and more.
Flooring is the foremost crucial part of the court. You don't want a simple cement slab! The entire game depends on the flooring quality, or should we say, flooring is a game-changer! The material of the flooring should be sturdy so that the ball bounces smoothly and consistently. Some suitable flooring materials are:
Maple
Oak, tigerwood, or other hardwood floorings
Synthetic plastic flooring
Green basketball court
2. Indoor Basketball Hoop
Usually, mini hoops with adjustable height are preferred for indoor activities.
Metal buildings are best painted with acrylic latex paint. This paint is specifically designed for metal. Paint not only improves the visibility of the building but also increases its durability.
Any sports facility is incomplete without fans and supporters. Bleachers are a customary part of every basketball court, whether big or small; the court should accommodate some spectators.
Facilities to hold basketball equipment are also an essential part of court interiors.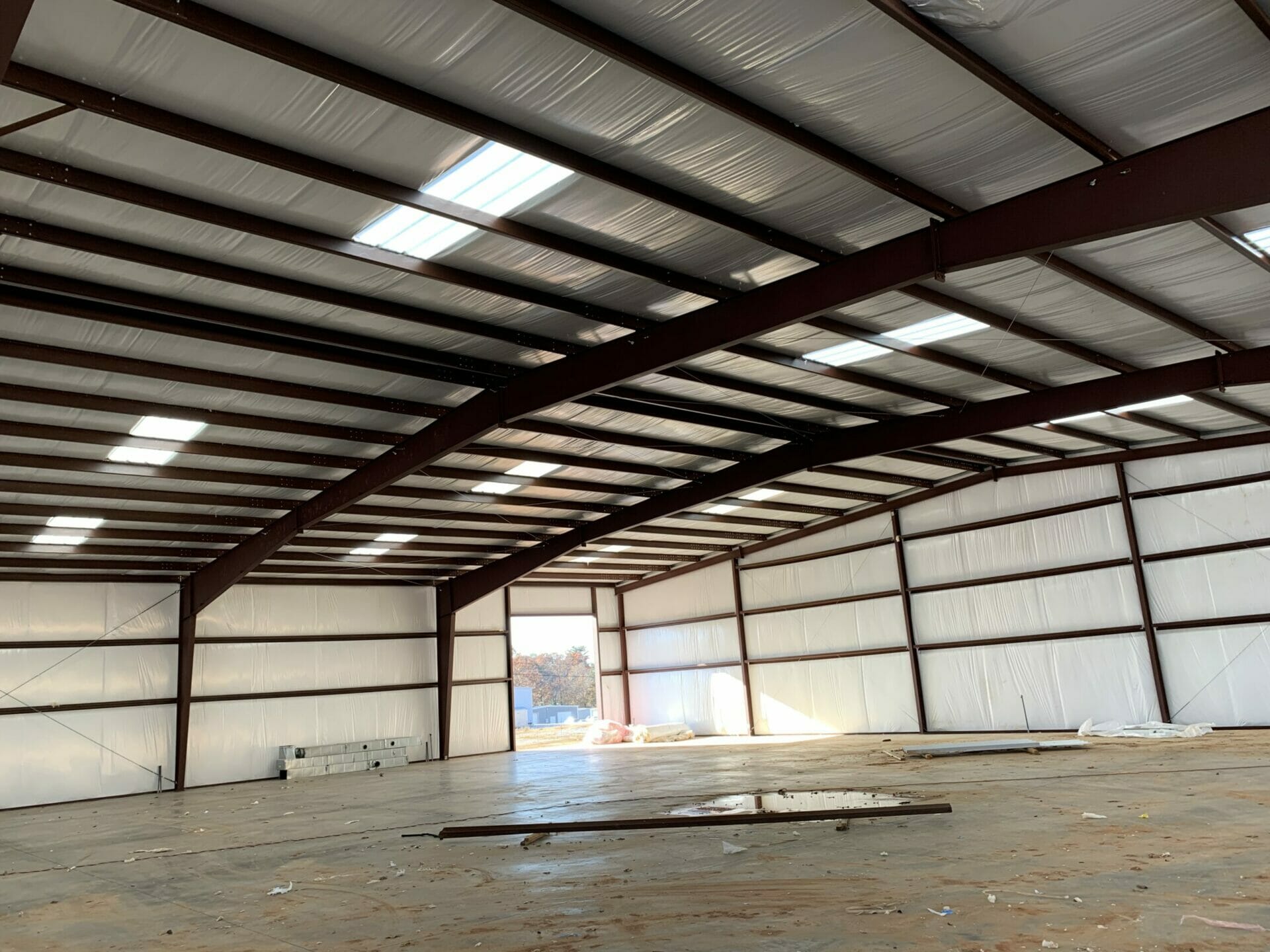 Industries that Could Utilize an Indoor Basketball Court Steel Building
Indoor basketball courts are a great way to keep yourself active through all the crests and troughs of the weather. The steel buildings are also affordable compared to other traditional indoor courts.
The steel buildings are easy to install, require less maintenance, have decades-long durability, are fire-resistant, and withstand harsh weather.
Because of their numerous benefits, many facilities prefer steel court buildings for indoor practice. The most common industries utilizing these steel building courts are:
Indoor Courts With Steel Buildings
Basketball is one of America's favorite games. Every facility has one thing in common: a basketball court, whether indoor or outdoor!
Indoor courts have specific needs that a steel building fulfills best. Building an indoor basketball court can be challenging but we are here to help.
To get pre-engineered, superior quality customized sports court or other recreational buildings; Maverick Steels Buildings is the number one name. We take care of all your facility's specifications and provide you a metal building that meets all your needs.
* To add the interiors to our steel buildings, you need another contractor who specializes in building basketball court interiors. It is important to factor labor costs for these services in your budget. Maverick Steel Buildings can help you land the finest contactors.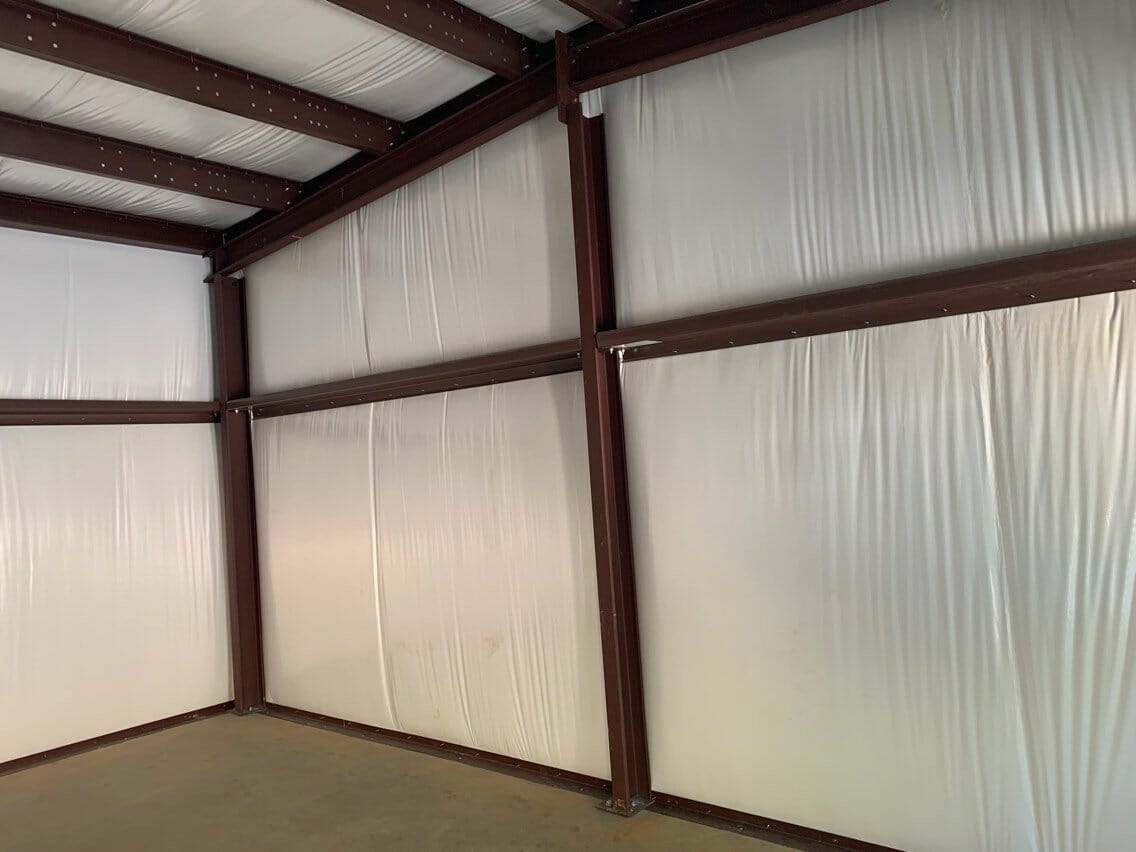 Hear From Our Satisfied Customers
We take great pride in a job well done. Many of our satisfied customers have taken the time to write about their experience with Maverick Steel Buildings. Here is what they had to say.
...All aspects of the project were superb examples of customer service and product quality. I now have a building I will enjoy as a workshop for many years to come. If you need a steel building done right the first time, call Taylor at Maverick Steel Buildings...