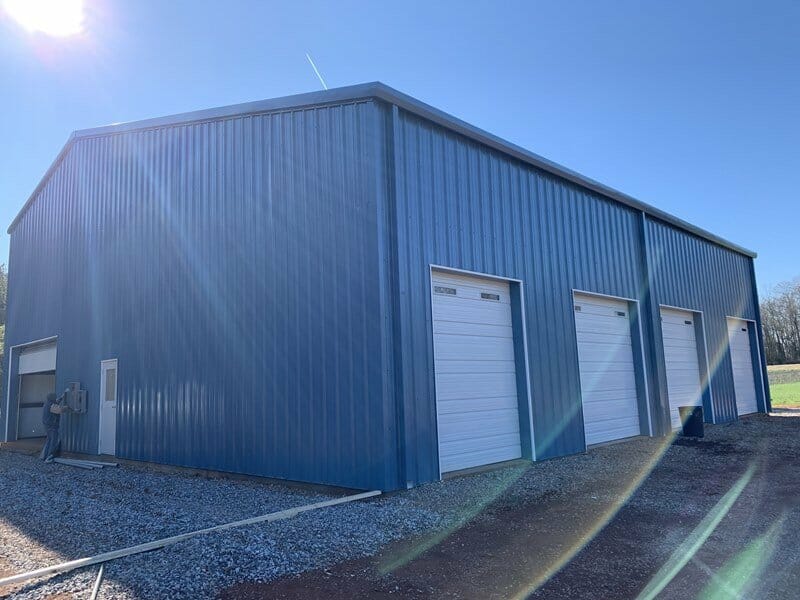 Three-car metal garages are knocking the socks off of the market currently. It is reported that 33% of United States residents want to have a three-car garage, regardless of the number of cars they own. These trendy garages can keep your vehicles, equipment, and other possessions safe.
These garages can be attached and detached; whatever option you're looking for, you must know the uses and benefits of a steel 3-car garage kit.
As the name implies, three-car metal garages are used for securing a maximum of three cars. These metal buildings secure the cars from high winds and severe weather conditions. The standard measurement of car garages is 32 feet wide and 22 feet deep. However, they can be customized into different sizes.
Moreover, these garages offer tons of benefits without costing a king's ransom.
This blog discusses the details of building a 3 car metal garage. Let's get into detail without any ado.
ERECTING A THREE CAR GARAGE USING A STEEL BUILDING KIT
Steel buildings serve a number of purposes, from a car garage to a storage facility, living accommodation to offices, play areas, hobby shops, and more.
Erecting a three-car garage isn't over your head because steel building kits have made the construction as easy as rolling off a log. However, the steel prices and quality of the kits define the cost of installing. For instance, low-quality kits become cost-intensive in subsequent years as they require frequent maintenance.
If you're looking forward to buying a durable, premium quality steel building kit, Maverick Steel Buildings is the leading name in the market. We will deliver the pre-engineered kit to your desired location.
Note: Maverick Steel Buildings doesn't construct the buildings. The kit is delivered to the location and the customers either erect the building by themselves or hire a contractor.
USES OF STEEL STRUCTURES
Isn't it hard to maintain a fancy garage with dazzling lights, fresh coats of paints, convenient cabinets, and shelves lined across the wall?
Yes, but a refined and organized garage that supports your fun activities and lifestyle is also essential.
The steel structure offers loads of uses:
TURN THE PLACE INTO A WAREHOUSE
Steel garages can serve the purpose of warehouses. They can be used by manufacturers, importers, exporters, or a household to store some spare goods.
TRANSFORM IT INTO A STUDIO
Steel car garages are easy to expand and redesign. You can add multiple features to your garage and turn it into a studio. For instance, make it soundproof, bring the necessary equipment for your DIY music studio, and Ta-da! Enjoy!
USE IT AS HOME OFFICE
You've been working from home, and the house is full of clutter. Don't you worry; convert your garage into a home office by brushing up the walls, installing lighting, and adding essentials.
MAKE IT YOUR AUTO SHOP
Not using the garage for parking your vehicles? Add vertical space, cabinets, paint the floor, install machinery and equipment, and convert the garage into an auto shop.
NEED A GUEST HOUSE? USE YOUR GARAGE
Do you want a snuggly room for guests who are coming over to stay with you? Use your garage as a guest house. Painting the floor, beautiful wall frames, mat outside the garage, the ventilation system, and a bed can transform your garage into an attractive, cozy guest house.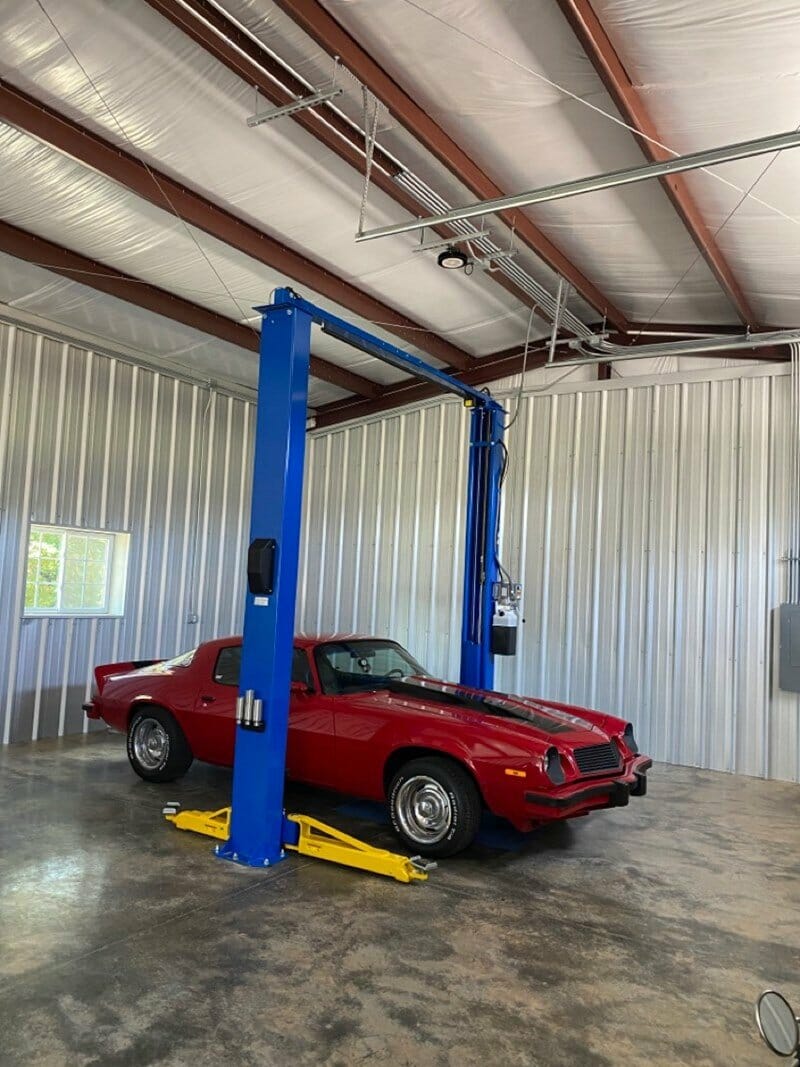 BENEFITS OF A STEEL THREE-CAR GARAGE
These steel structures for car garages offer old-school styles along with easy installation, low maintenance, and prolonged life. They offer countless benefits.
AMPLE SPACE
Steel garages are pulling ahead of traditional wooden garages that are difficult to build and expand. Steel three-car garages offer enough space to spare, which can be utilized to keep pretty much all the extra stuff that is occupying space in your home or office.
KEEP YOUR VEHICLES SAFE
Triple car garages are valued over single-car garages. They not only save your cars from gloomy weather, heavy winds, rainfall, and snowfall but also offer flexibility to use them for personal use.
ADDS VALUE TO YOUR HOUSE
Garages, either attached or detached, add value and significant storage space to your house. They help in attracting potential buyers and generate approximately an 81% return on your investment. In other words, these garages increase the resale value of the house by an average of $21,000.
VERSATILE!
These all-purpose metal buildings can save you from paying extra bucks to the storage companies. These are big enough to hold your possessions for a longer time. Moreover, you can convert them into a guest house, play area, study room, gym, or entertainment facility.
Choose whatever option you like and utilize it smartly.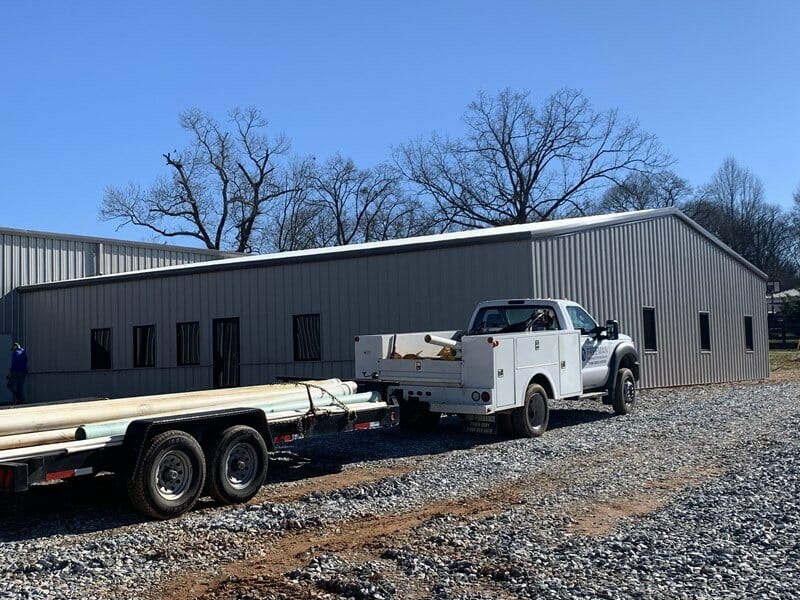 ACCESSORIZE YOUR THREE-CAR GARAGE
Garages are much more than a car protecting shelter. The right accessories can make the usage more convenient and easy. These accessories can also be customized based on your needs.
The following accessories can be added to your three-car garage:
DOOR WINDOWS
Door windows allow the garage to brighten up with natural lighting. They make the area look fresh and pleasant. Moreover, these windows decrease the chances of theft and burglary.
LOFT
Do you want extra space in your garage for accommodation or office work? Accessorize it with a loft!
Available in different styles, sizes, and colors, lofts are effective in taking advantage of unoccupied space.
ROLL-UP DOORs
The triple-wide garages can be accessorized with multiple roll-up doors. For instance, add three doors to your garage or two large doors with a walk-in door, or simply add one large roll-up door. Each door style has its own perks and serves you in different ways.
ROOF STYLES
Roof styles add captivating beauty to the garage. They catch eyes with enchanting colors. These roof styles include a flat roof, gambrel roof, butterfly roof, shed roof, M-shaped roof, dormer roof, and more.
INSULATION
Insulation prevents the garage from being too hot in summer and too cold in winter. Add insulation to stabilize the temperature.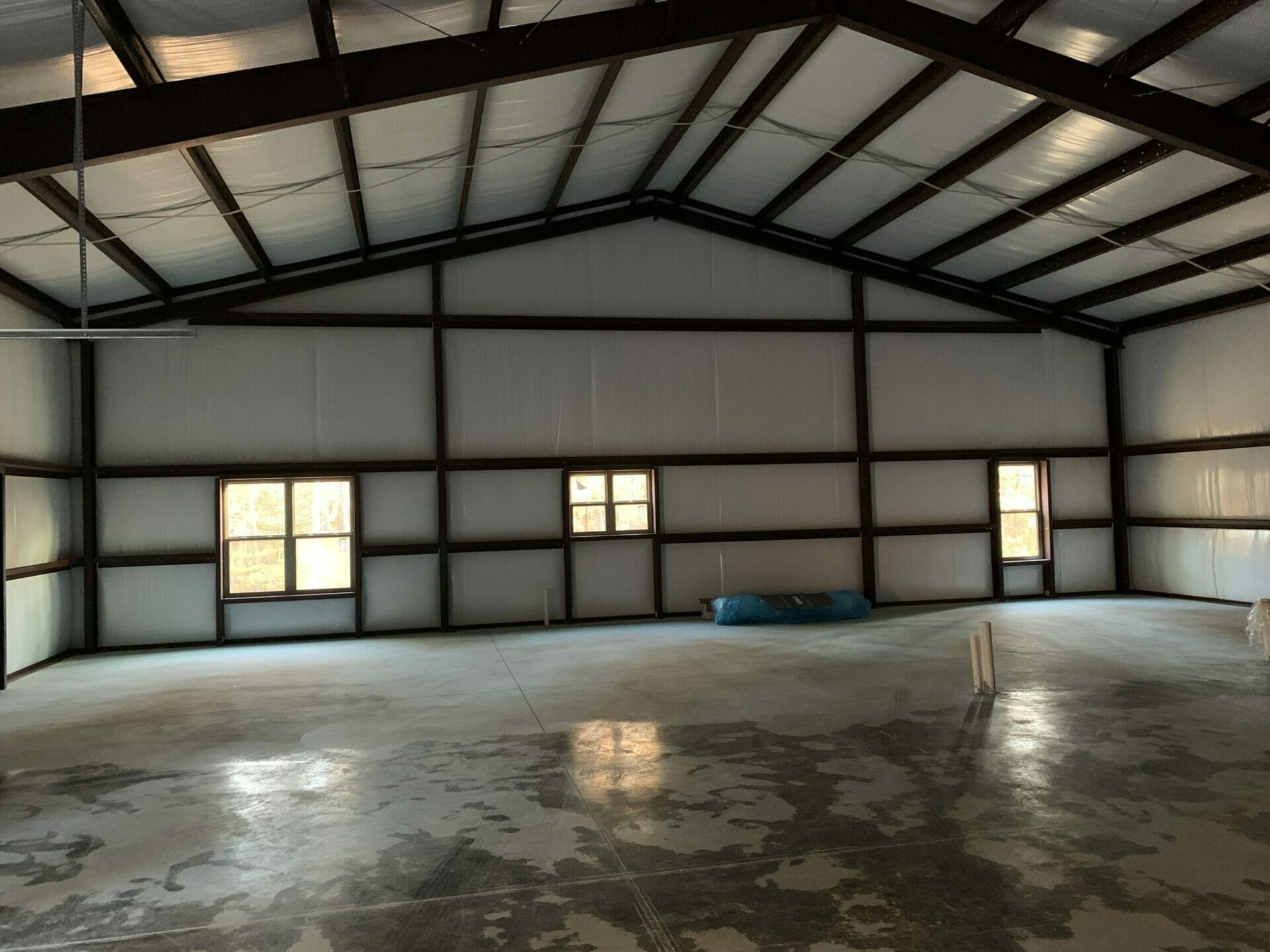 GET A QUOTE!
Connect to Maverick Steel Buildings to get a range of customization options at affordable steel prices.
Along with the top-notch, tailor-made building kits, Maverick Steel Buildings provides excellent customer service and can help you connect with a reliable contractor who can lend a helping hand in erecting the building. Reach out to our team of steel building specialists today to learn more about our car garage sizes, garage doors, and price your building!