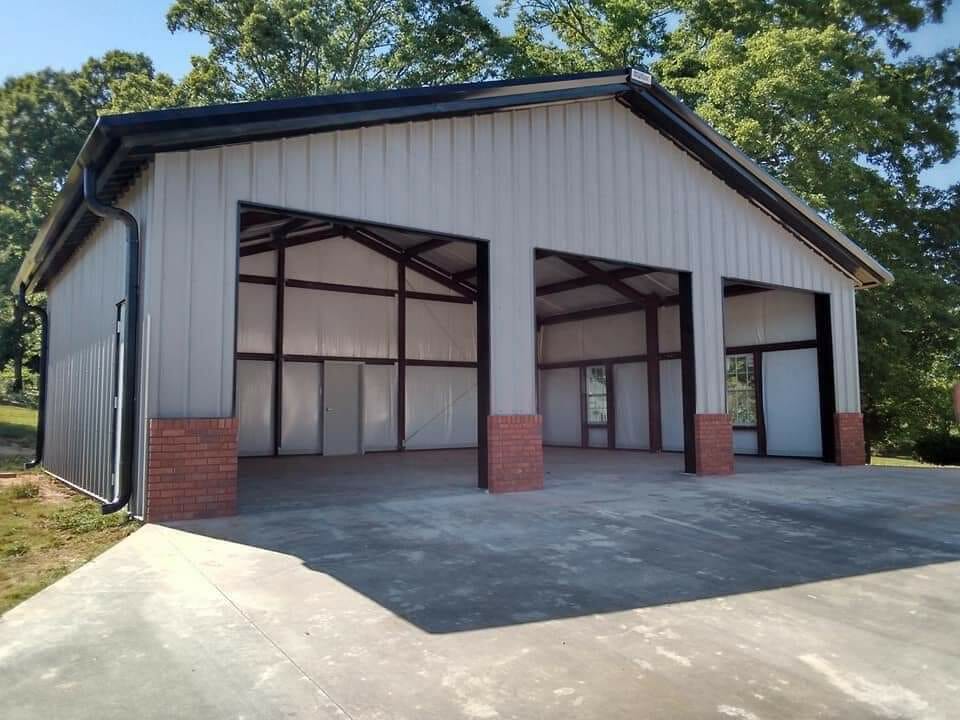 When it comes to storage space, it is safe to say "the more, the merrier" Besides, no one would want a damaged vehicle, after all. This is where garages come in handy. Garages not only add extra space to your living area and provide shelter to your cars, but they also serve multiple purposes.
Our 40×60 garage kit has a pretty dramatic size, and it offers plenty of interior space and usage options. You can easily turn this 2400 square foot steel garage building into a commercial retail setup, or you may also divide it into sections and utilize each unit for a different purpose.
Scroll down to learn more about 40×60 garage uses and how you can accessorize them.
USES OF 40×60 GARAGES
40×60 metal building means you get to enjoy 2400 square feet of space. These large space garages can be used for either single-use or can be divided into multiple units for multiple uses. Here are some applications to get you inspired:
1. TURN IT INTO A BARN
If you live in the countryside, your life is incomplete without a barn. Your livestock, hay, straw, equipment, everything needs a safe space. A 40×60 metal building offers ample space to convert your steel building into a barn.
Moreover, since steel is robust and high-resistance, it offers tremendous benefits over traditional wooden barns. It saves your tools and farm housings from harsh weather like heavy wind, rain, snow, or earthquakes.
2. A COMMERCIAL GARAGE
Since the square footage of a 40×60 building grants you enough space to house 15 off-road vehicles, or 10 standard-sized tractors, you can use a building of this size as a commercial garage. You can provide a safe space for your employees to land in their cars when they come to work.
3. YOUR COMMERCIAL RETAIL SHOP
Are you thinking of a retail business? A 40×60 metal garage building can be your savior here. You can get customized building kits as per your needs and get them tailored into as many sections as you want. You can even get a multi-story building in case you want floors.
4. AIRCRAFT HANGERS
Since the square footage of the 40×60 garage is dramatically 2400, the steel building can be used for aviation uses. Moreover, the metal buildings are robust enough to withstand any weather, making them a preferred and safer choice for aircraft shelters.
5. RECREATIONAL CENTERS
Steel buildings are perfect for turning them into recreational centers. The 40×60 garage offers ample space to install bleachers, amenities, storage space, and much more.
More uses of 40×60 garages are home workshops, industrial facilities for manufacturing small articles, warehouses, automation shops (steel is non-combustible, making it perfect for the job), garage apartments, and much more.
Steel buildings also give the option to remodel, resize, or redesign the structure in the future if your needs change.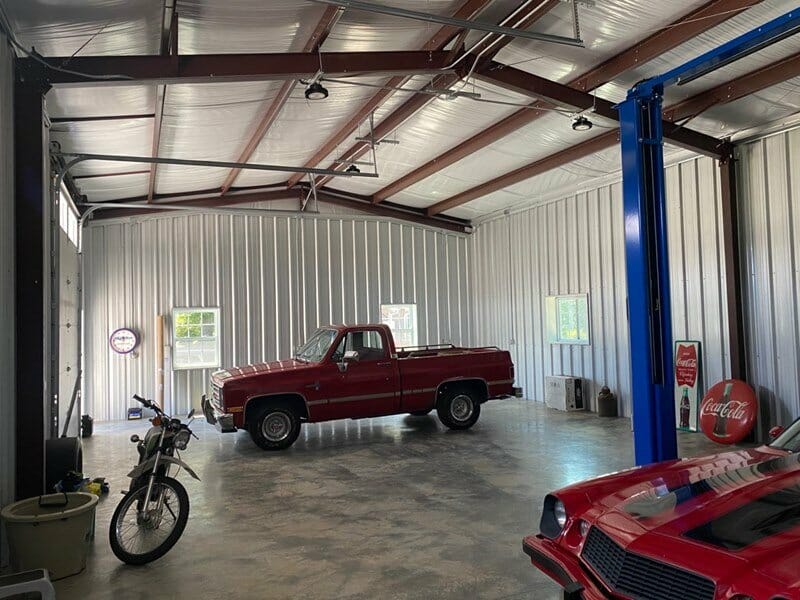 ACCESSORIZING YOUR 40×60 GARAGE
The good thing about metal building kits is they give you plenty of options to accessorize the building. You can easily customize the metal buildings as per your needs. The most popular accessories include;
1. DOORS
A door is an essential part of every garage. You can choose any mechanism from multiple varieties for framed doors as per your preference. The most common mechanisms include; roll-up doors, sectional doors, tilt-up canopy doors, tilt-up retractable doors, side-hinged garage doors.
2. WALK-IN DOORS
Your basic doors and windows are a mandatory aspect to consider while erecting metal garages. You can install these self-framed doors anywhere in the building without worrying about the doors getting blocked by column bracing.
3. SKYLIGHTS
You can make your steel building energy efficient by adding skylights to it. Skylights allow natural light to enter the building. For producing skylights, the steel roofing panels are substituted by translucent fiberglass or polycarbonate panels.
4. INSULATION
To keep the temperature in control, you can insulate your steel building.
5. ROOFING
You can choose from a variety of roof styles to make your garage look visually appealing. The roofs are available in multiple colors and sizes.
6. WINDOWS
Windows are essential to provide both ventilation and light. You can further accessorize your windows with paint, shutters, glass, or UV protection film.
Thus, metal building kits offer limitless options to customize and accessorize your garages. You can also add a running water facility, electricity, storage space, cabinets, and a lot more to meet your needs.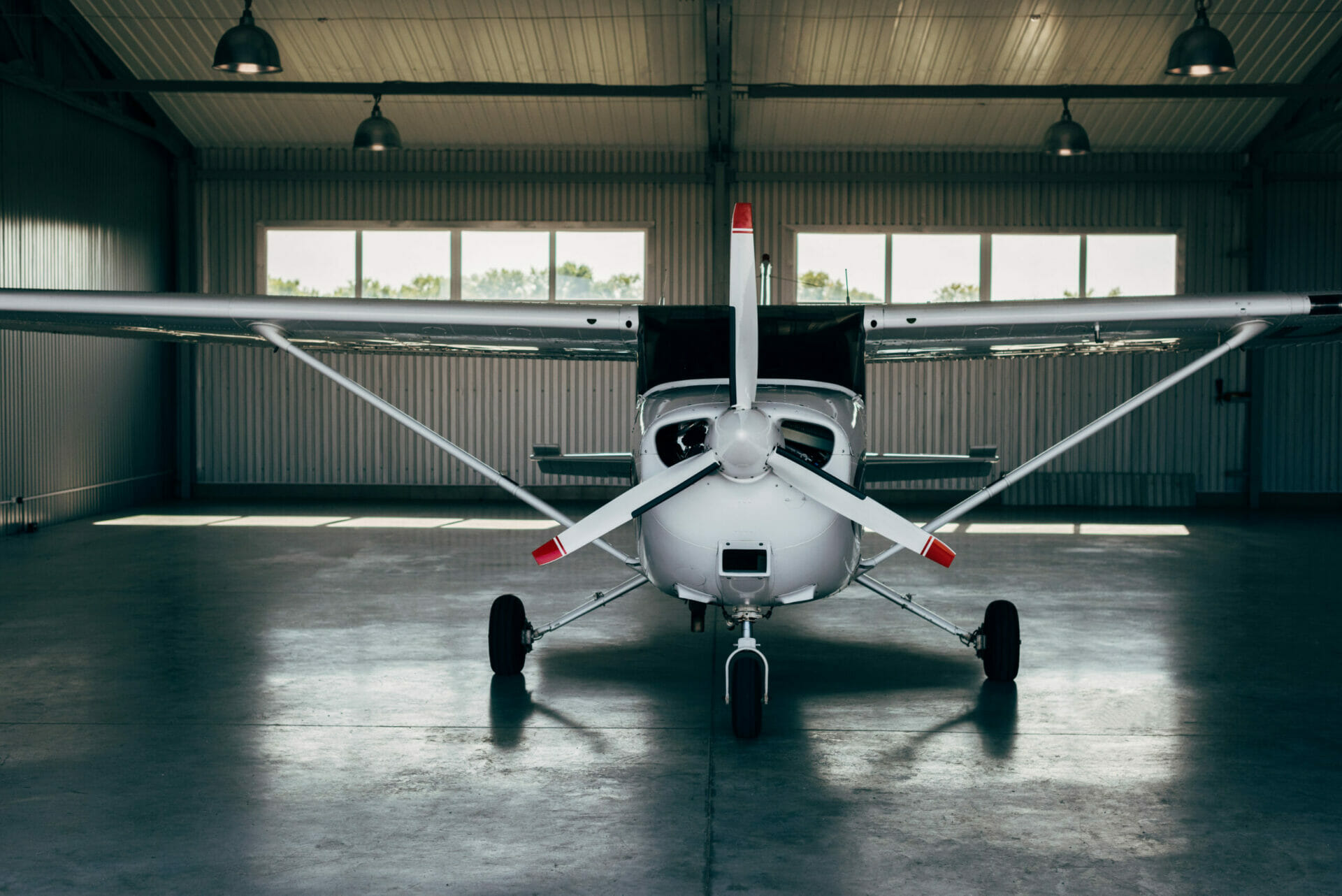 LOOKING FOR A 40×60 GARAGE?
If you are looking for prefabricated metal building kits, look no further than Maverick Steel Buildings. We are well-reputed in the industry and believe in integrity. Our goal is to provide customized kits to meet and exceed your expectations. They deliver strong and top-notch steel kits that are cost-effective and easy to install at your location.