100X250 Trampoline Park Steel Buildings
Custom engineered steel buildings provided by Maverick Steel Buildings are perfect for the diverse needs of our clients. Our 100% American buildings are built to be durable, long-lasting, and cost-effective. ​
100X250 Trampoline Park Metal Buildings with 25,000 Sq Ft of Space
Prefabricated steel building kits are the preferred choice for modern buildings. Not only are they faster to build than traditional builds, but they're also more cost-effective and easier to maintain. At Maverick Steel Buildings, our metal structures have many uses, including recreational and sporting infrastructure. This proven building system is available in many shapes and sizes, including 100×250 indoor trampoline steel buildings.
Prefabricated components offer numerous advantages over traditional buildings, including faster construction times, greater customization options, less maintenance, and lower purchase costs. Traditional construction is an expensive and time-consuming process. It requires builders and other tradespeople to be employed for months at a time.
In contrast, pre-engineered buildings are a faster and more efficient alternative. Building components are constructed individually and transported to your site for installation, which accelerates building times and makes projects much easier to manage. This efficient prefabricated process is the perfect choice for demanding commercial and industrial applications.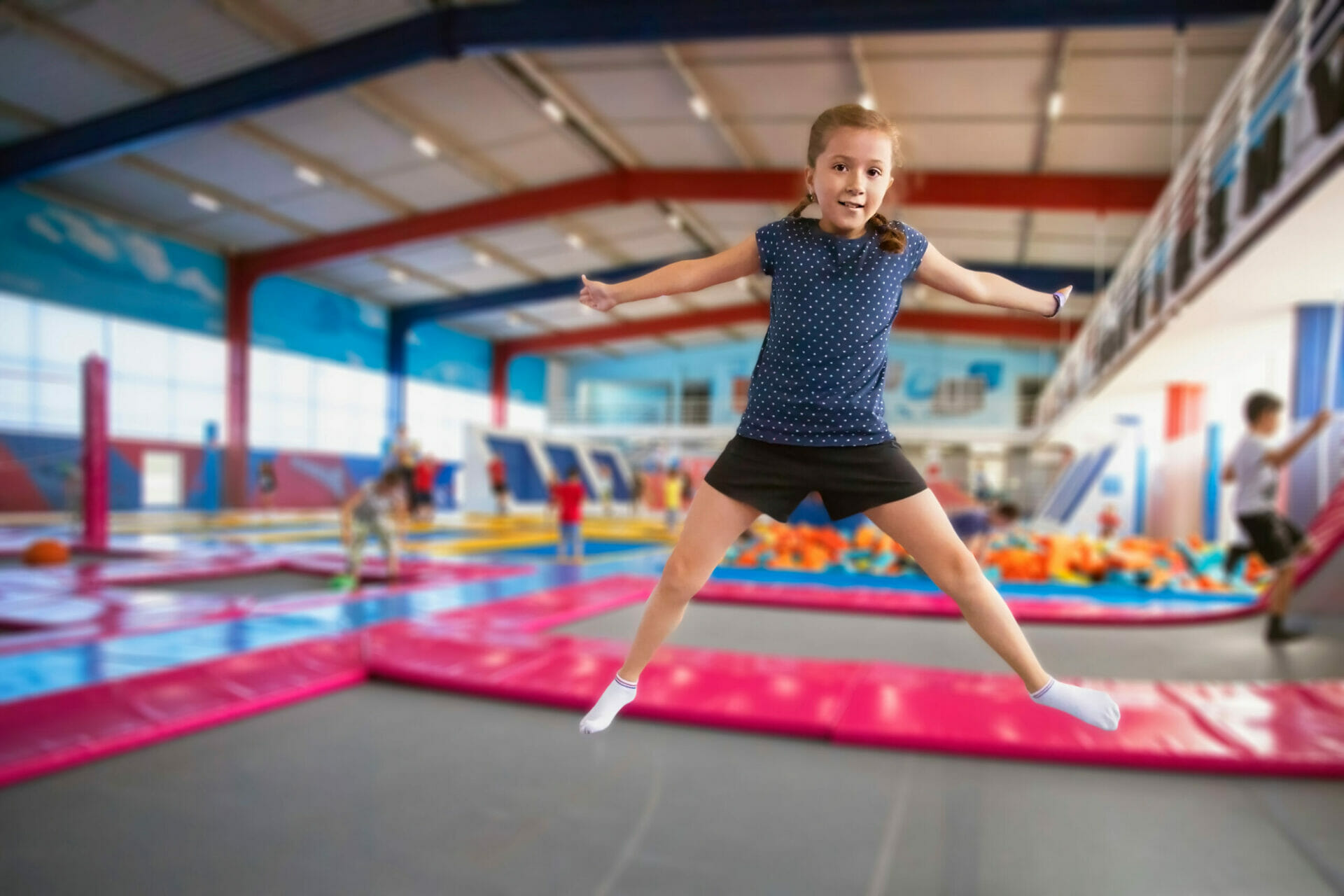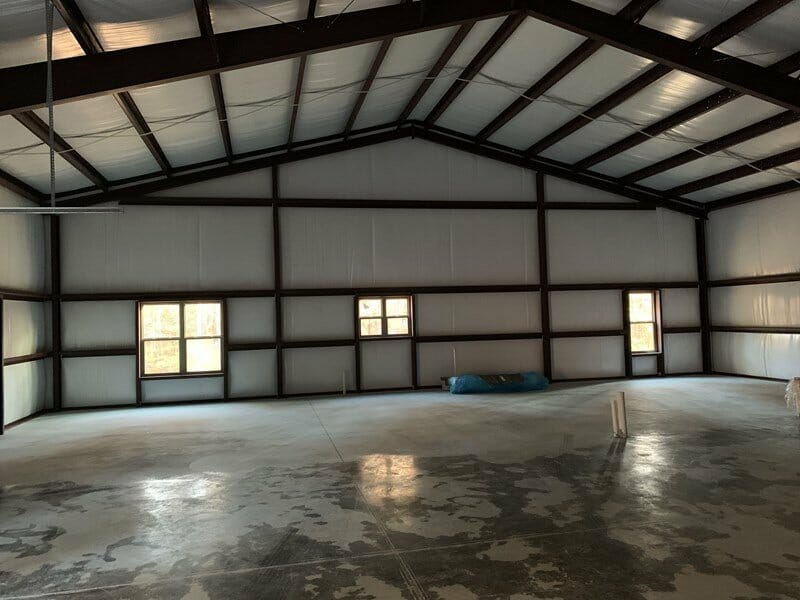 Custom-built and Fit for Purpose – 100 x 250 Indoor Trampoline Park Buildings
At Maverick Steel Buildings, our 100×250 trampoline park metal buildings can be customized to meet your exact needs. Each order starts with a base building package, with optional extras included for the building of your dreams. For example, you can add or remove walk doors, roll-up doors, windows, and framed openings based on your budget and application.
Along with optional features, our building kits are available in many sizes and configurations. We have multiple square foot measurements to choose from, so you can order exactly what you need without paying extra. If you're setting up a trampoline center or any kind of recreation or sporting facility, our structures are the perfect choice.
We believe in friendly customer service – whether you are building from scratch or expanding on your existing building or facility. If you have any questions about our building process or materials, please contact our support team.
Why Choose Maverick Steel Buildings
Building Custom Metal Structures Is Our Specialty
Low Maintenance – No Need To Paint Or Patch
Simple And Cost-Effective To Expand When You Need More Space
100% American Made Steel – Supporting A Network Of American Businesses
Attractive Building Finish In A Wide Variety Of Options And Colors
Environmentally Friendly – 25-35% Of Our Materials Are Recyclable
Safety And Durability – Fire Resistant Metal Buildings Last A Lifetime
Cost Savings – Much More Cost-Efficient Than Traditional Wooden Structures
Customizable For Your Equestrian Discipline – Even Multi-Purpose
Faster And Easier To Construct Than Traditional Methods
High Clearances – Perfect For Jumping Or Even Vaulting
Hear From Our Satisfied Customers
We take great pride in a job well done. Many of our satisfied customers have taken the time to write about their experience with Maverick Steel Buildings. Here is what they had to say.
...All aspects of the project were superb examples of customer service and product quality. I now have a building I will enjoy as a workshop for many years to come. If you need a steel building done right the first time, call Taylor at Maverick Steel Buildings...