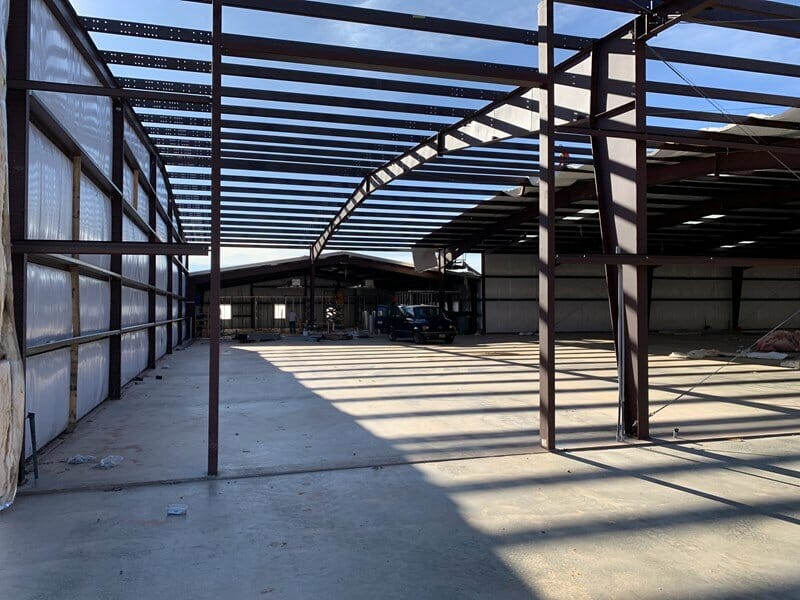 Are you looking to erect a steel building? The metal building construction process is as easy as pie.
Be it a garage, a workshop, a warehouse, a place of worship, a school, an aircraft hangar, or any construction that comes to your mind; steel buildings are versatile.
There are many advantages of steel buildings over traditional materials. They are weatherproof, easy-to-install, last longer, and won't bore a hole in your pocket.
The steel building construction process starts from knowing the building type and dimensions you want. Next, you need to call the metal building kit manufacturers. Then comes the ground preps, framing, sheeting, and accessorizing the building. $5 to $10 per sq. ft. is the average cost to install a steel building.
This blog breaks down the metal building construction process and how much it can cost you. Keep reading.
METAL BUILDING CONSTRUCTION PROCESS
With growing popularity each day, steel buildings are a personalized choice for residential and commercial uses for many people. The process to erect a steel building is discussed below:
1. DECIDE PURPOSE AND LOCATION
The purpose of your metal building plays an integral part in knowing the dimensions of the building you need. The location will also help you decide how much space you want to cover with the metal building.
2. DRAW THE STRUCTURE
Though not mandatory, drawing the structure helps you make any changes before your final draft for the steel building project is ready. Moreover, the drawing also helps you make your steel building manufacturer understand what you want.
3. CALL YOUR MANUFACTURER
Contact a top-notch steel building manufacturer to get a quote for pre-engineered kits. Discuss with them your need and budget for your metal building project. Let them know how you want to accessorize your buildings. A premier manufacturer will help you decide the best building material for your desired project.
4. MANUFACTURING
Once you have a contract with the manufacturing company, it is their job to cut out all the pieces according to the permitted drawings and laid out structure. The doors, windows, insulation, and other accessories will reach your building location on the scheduled delivery date.
5. JOB SITE PREPARATIONS
This step should be handled before getting the building kit. A good contractor will help you get the job site ready by pouring a concrete slab for setting anchor bolts and building a strong and stable foundation for the building.
6. FRAMING THE STEEL STRUCTURE
The steel framing is the process where you install the I-beams, support columns, and secondary structure.
7. INSTALLING PANELS
Once the framing process is complete, the sheeting process begins. The wall panels are secured to the secondary framing, and the insulation goes in while installing wall panels. The next step is to set the roof sheet in place. Including weatherstripping is a mandatory process to avoid leaks.
8. ACCESSORIZING THE BUILDING
This is the last step of the metal building construction process. The building system is now ready to be accessorized with doors, windows, vents, fans, lights, and all other features as per your preference.
HOW CAN YOU INSTALL A METAL BUILDING?
Installing a metal building, especially if your project is small, is quite simple. You can DIY (do-it-yourself) or call your friends. The building kits are either prefabricated or tailored to your needs, and all the parts are marked so you can identify things without hassle.
Maverick Steel Buildings provides high-quality, trouble-free metal building kits so you could save yourself some bucks. However, they do not offer tubular steel buildings (like simple carports) or Quonset steel buildings.
For larger projects or if your expertise is limited you may want to hire a contractor. Maverick Steel Buildings will help you land the most reliable contractors who will set up your steel building like no other. Get a free quote here.
HOW MUCH DOES IT COST TO INSTALL A STEEL BUILDING?
The cost of steel buildings depends on the square footage. The usual range lies anywhere from $5 to $10 per square foot.
However, if the square foot of the building is considerably large, the cost reduces overall.
Another factor that will benefit your budget is the standard building packages. If you choose from a prefabricated steel building kit such as 30' x 40', 60' x 40', 50' x 50', 100' x 80' etc. rather than having a customized size like 53' x 77' you will save some money.
The cost to install a metal building also depends on the labor cost in your area. The construction cost is usually from $3 to $5 per square foot. Furthermore, foundation, accessories, and delivery charges contribute to the total cost of installing a metal building. Foundation cost is $4 to $5 per square foot, accessories make up the 10% to 20%, while shipping can cost you around 5% to 10%.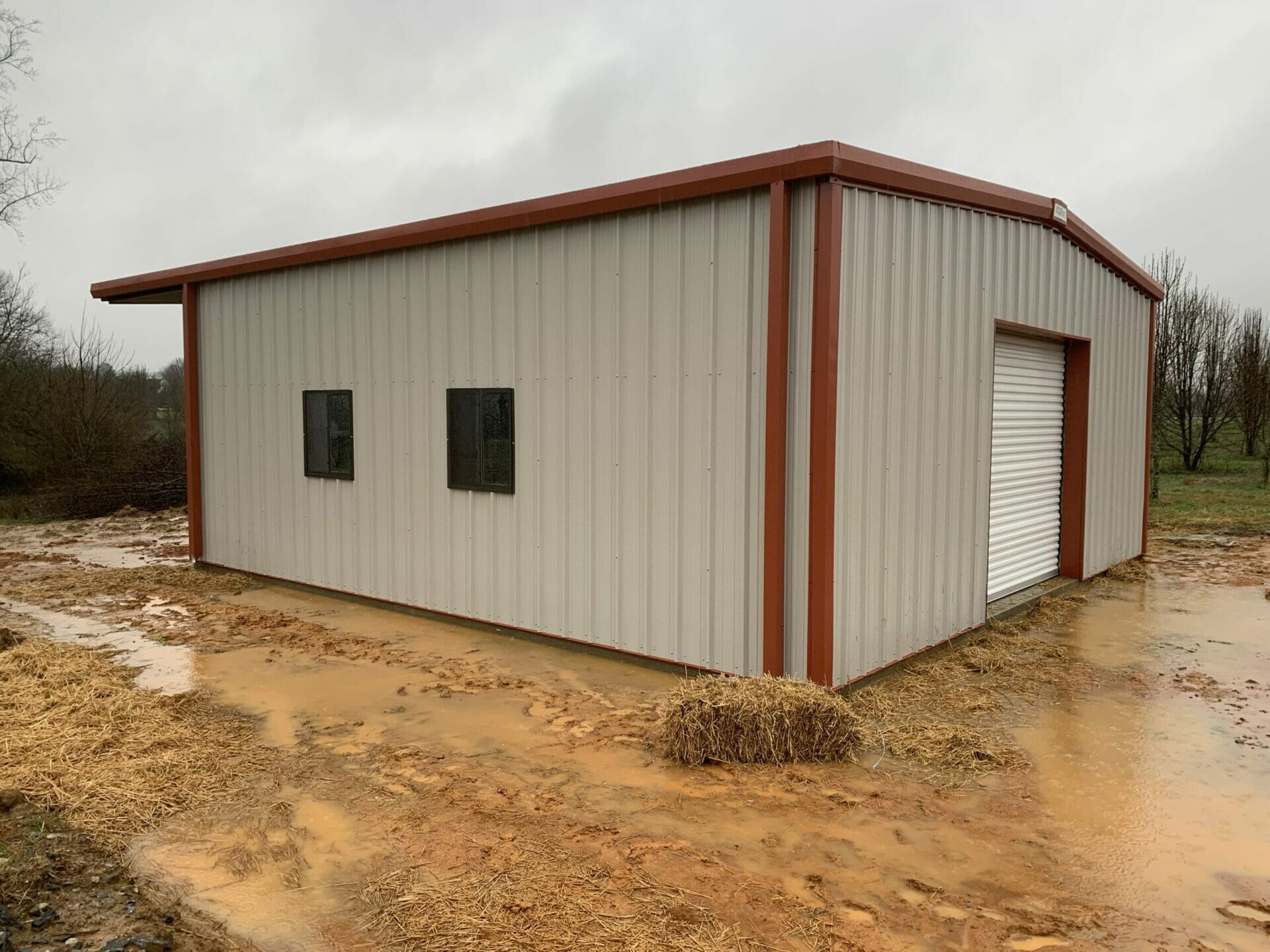 CONCLUSION:
The metal building construction process is straightforward. You can do it with the help of a small team or do-it-yourself. The parts are all pre-engineered and labeled for hassle-free installation. The average cost range to install the building is $5-$10. Additional costs include the cost of labor, foundation, accessories, and delivery.