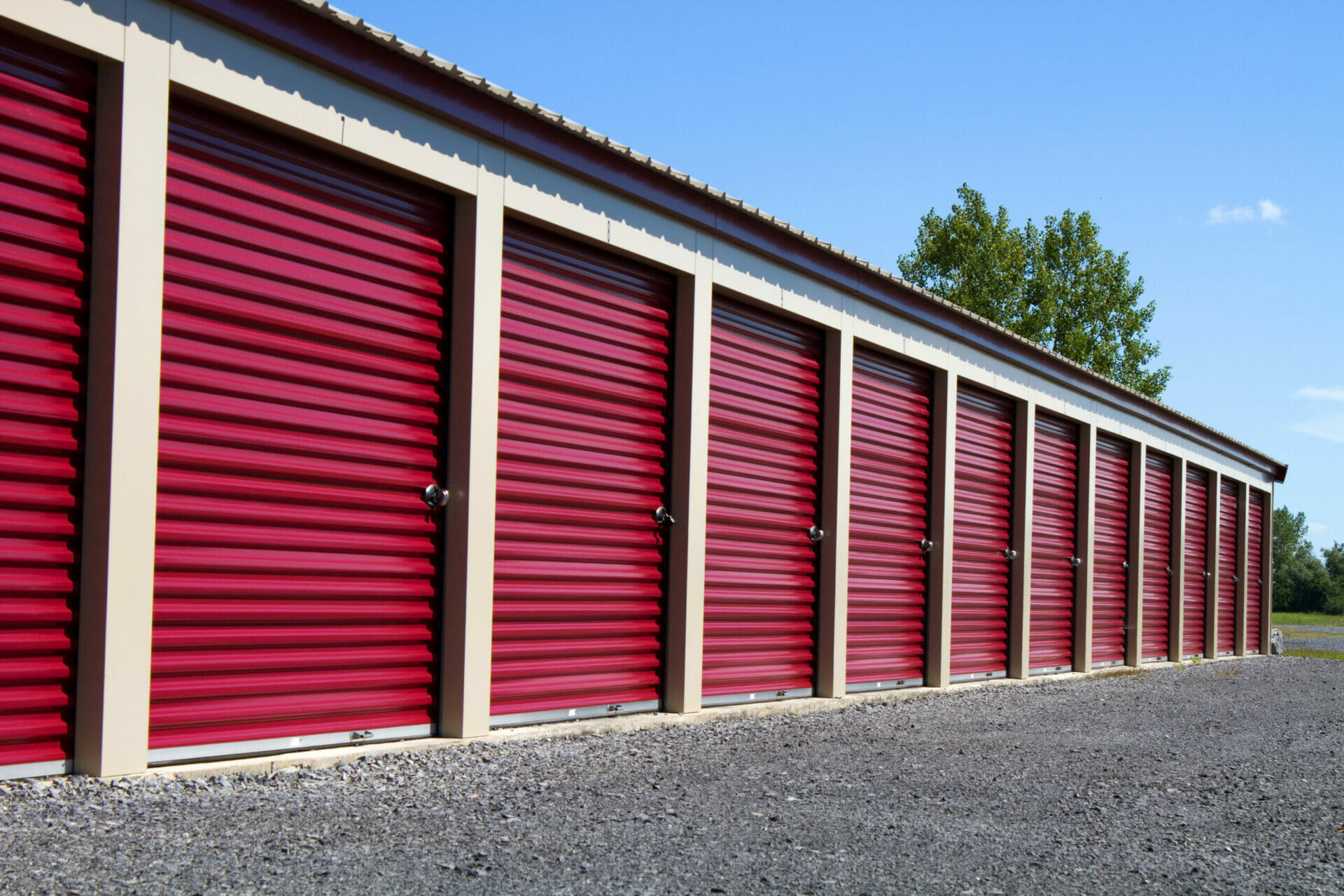 Storage facilities are the perfect place to store inventory, machinery, tools and equipment, office supplies, files and documents, children's toys, or to secure your car. A storage facility can help free up space in your home or office.
Storage facilities are versatile and can be utilized for residential or kitchen purposes, offices, play areas, keeping the car safe in the offseason, and much more.
Storage facilities can be single-story or multistory depending upon the need. The cost to build a storage facility can vary based on the size, number of stories, and accessories installed.
The average development cost to build a storage facility ranges from $50 to $100 per square foot. A single-story storage facility costs $50 to $70 per square foot. The cost increases to $85 – $110 per sq. ft. for a multistory storage facility. These values don't include cost estimates for the land and site improvement expenses.
Steel storage facilities are low-maintenance, easy to expand, consume less construction time, are weather-proof, and are fire-resistant, unlike other traditionally built facilities. You can use the facility for decades without even replacing its components.
This blog entails the main things you need to know about storage building costs, the operating costs associated with running a storage company, and much more.
INITIATING STORAGE FACILITY DEVELOPMENT
The storage industry is growing remarkably due partially to the current real estate market. Steel storage facilities give you a way to meet your customer's needs and demands without costing an arm and a leg.
Building a new storage facility will require a feasibility study and a complete business plan including projected rental rates, to pull off successfully. Before moving on to any other step thoroughly research the scope of your storage unit project.
Plan the facility outlook, and the number of units the facility will contain.
Will the facility be single-story or multistory?
How much total space is needed to construct the desired storage facility?
Plan and line up all of these aspects carefully because negligence can turn cost-effective projects into cost-intensive ones.
COST OF FACILITY LOCATION
One of the most important and substantial costs of all is the cost of the land you plan to build on. You can buy a piece of land for $1.40 per square foot in some parts of the U.S., but as a major rule of thumb, the land should yield an ROI of about 25% to 30% of the developmental costs.
The cost of land varies based on the location; for instance, a suburban area will cost you more than in rural areas, but will also boost the ROI. Moreover, the facility's features and storage space sizes also contribute to the price variation. For instance:
| Square footage of Storage Unit | Price |
| --- | --- |
| 5×5 | $45.18 |
| 10×20 | $122.83 |
Ensure your business plan considers these aspects. A storage facility's features, like video monitoring and climate control, can greatly increase the value of your facility and your ROI.
REMEMBER: If you construct a storage facility without market demand, it will increase your costs without generating profit margins.
CONSTRUCTION COSTS
The cost of mini-storage construction begins as soon as the land is purchased. One of the first mini storage developmental costs is preparing the lot – land clearing, draining, and excavation. It costs around $4.25 to $8 per square foot depending on many factors.
Once the construction is started, the single-story facility will cost $50 to $70 per sq ft, while the multistory facility will cost $85 to $110 per square foot. Deluxe storage facilities generally have approximately 60,000 to 80,000 usable/rentable square feet. You can expect to pay anywhere from $5 to $15+ million dollars for these large-scale projects.
ADVERTISING EXPENSE
Whether you've captured the market or are new to the market, advertising is essential to grab and retain customers. Advertising requires an ongoing strategy and generally demands 6% to 8% of your Gross Annual Income, regardless of the advertising means you're using.
OPERATING EXPENSES
The average operating cost ranges between $2.75 to $3.25 per square foot. However, if the storage unit is climate-controlled, the expense will increase accordingly.
ESTIMATED TOTAL COSTS
The table below shows the estimated total cost of building a 50,000 square foot storage facility:
| | Cost/Square Foot | Total Cost |
| --- | --- | --- |
| Land  | $6.82 | $341,000 |
| Construction  | $26 | $1,300,000 |
| Architecture  | $0.72 | $36,000 |
| Permits  | $0.29 | $14,500 |
| Testing  | $0.24 | $12,000 |
| Builder's Risk Insurance | $0.04 | $2,000 |
| Marketing  | $0.67 | $33,500 |
| Office Equipment | $0.19 | $9,500 |
| Legal Expenses  | $0.19 | $9,500 |
| Closing Costs | $0.72 | $36,000 |
| Interests  | $2.50 | $125,000 |
| Total  | $38.31 | $1,915,500 + |
ACCESSORIZE THE STORAGE FACILITY
Make your storage facility more worthwhile and profitable and make storage operations more efficient and productive by adding accessories to it.
These accessories may include:
1. ROLL-UP DOORS
Roll-up doors are designed specifically for storage facilities. These don't occupy space because they roll up when open. The highly effective, secured, and durable doors are available in multiple sizes and colors to meet your unique needs.
2. WALK-IN DOORS
Walk-in doors provide a gateway between the storage unit and the outer world. It is normally used by the employees and laborers to conveniently move around the facility.
3. ROOF STYLES
If you wish to make your storage facility visually appealing, accessorize it with different roof styles. These include shed roof, butterfly roof, gable roof, hip roof, dutch roof, gambrel roof, dormer roof, M-shaped roof, flat roof, and more. Each is available in an array of colors and sizes.
4. SKYLIGHTS
Skylights or roof lights are the best substitute for windows that are made up of transparent or translucent glass, allowing light to pass through them.
5. INSULATION
Add insulation to your facility to stabilize the temperature of the units.
Whether you want to set up a storage facility or wish to accessorize it, you can get a quote from Maverick Steel Buildings. We provide pre-engineered and pre-punched kits that are not only easy to assemble but also pocket-friendly.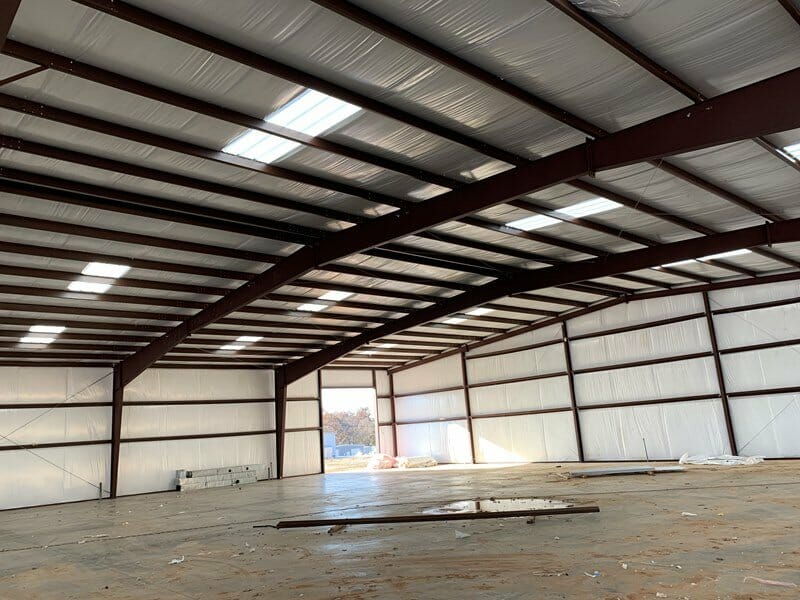 CONCLUSION:
The cost to build a storage facility includes numerous factors. The average cost of building a facility ranges between $25 to $70 per square foot. These facilities are versatile and can be used for personal and commercial use.
P.S. If these are constructed for rental purposes, they can generate more ROI than expected.