How Much Do Steel Framed Homes Cost?
With the cost of buying homes skyrocketing across the United States and beyond, a lot of homebuyers are considering alternative housing options and building materials. Metal home kits by Maverick Steel Buildings are designed to be cost-effective and durable enough to last a lifetime.
So what are the real costs of building a metal house?
There are many aspects to constructing a steel-framed home that may not be immediately apparent. Where will you build your home, who will be constructing it, how much will the interior components cost (electrical, plumbing, drywall, flooring, etc)? Additionally, you will want to consider how much money you will end up saving over the years in maintenance and repair costs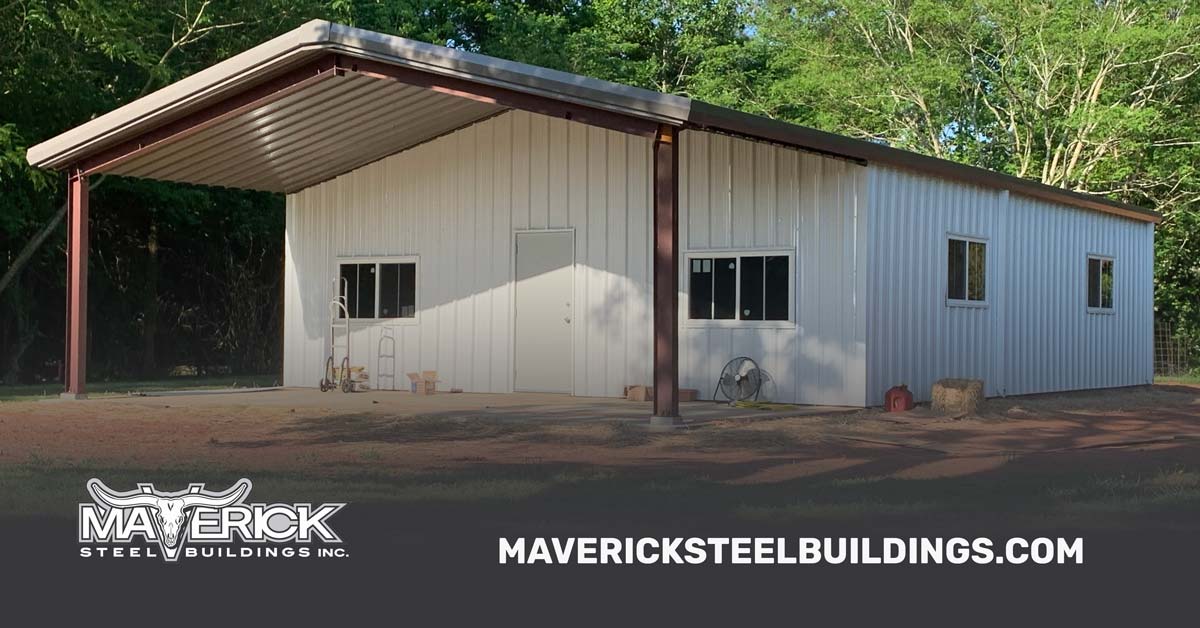 Our fully customizable metal building homes save you money and give you more freedom to design the home of your dreams. More durable than traditional wood-framed homes, Maverick Steel Buildings' steel-framed houses are resistant to pests, mold, fire, and water damage.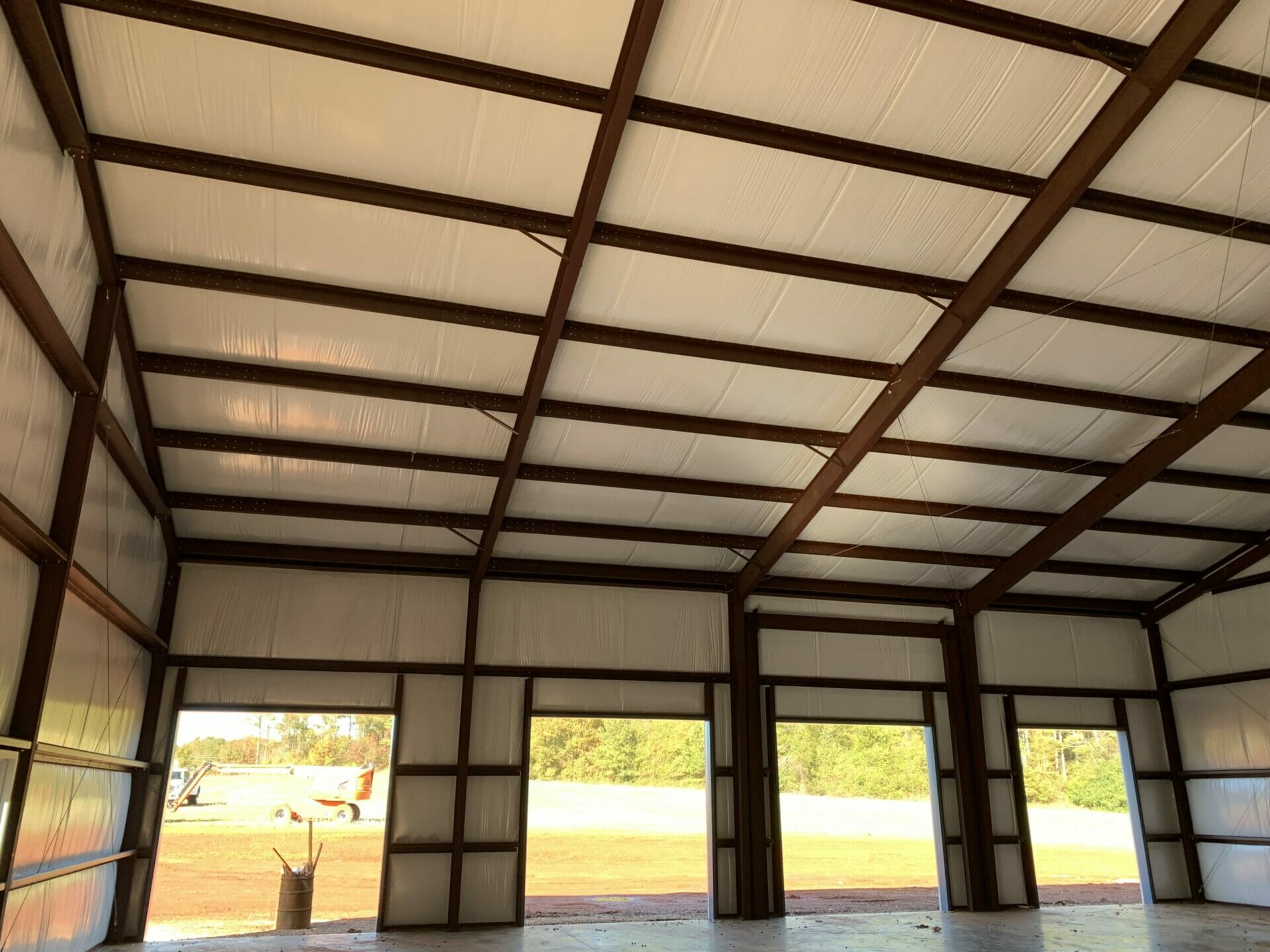 Maverick Steel Buildings understands that the initial research portion of this process can be a little daunting. Considering this, we have supplied this handy guide to help you determine the actual cost of your steel home kit.
Consider all of the costs before you begin
To gain a true understanding of the actual final cost of choosing to build a metal home kit you must consider all of the aspects of the construction. This research process can be overwhelming at first as you start to realize how much information you truly need. The same can be said for traditional construction – so the two do share that quality. The main difference is the sheer freedom, durability, and flexibility that building with steel provides.
Steel houses are cheaper and faster to erect than wood frame construction
Steel building kits for homes are significantly cheaper to construct than traditional wooden homes. They are also much more quick and easy to build and with fewer mistakes. Each kit is carefully designed with predrilled holes and every piece that is needed to ensure that it goes up without a hitch. This process saves you money overall on labor and wasted materials.
Choosing the land
The first step in your research process is to find the land you wish to build your steel home on. Is it developed land with utilities such as water, power, and sewage already in place? Or are you considering raw land that will require a well to be dug, a septic system installed, and power brought out?
Choosing your steel home design
Now comes the fun part. Work with Maverick Steel Buildings' team of experts to choose the size and style of your steel home kit. This will include the roof style, number of doors and windows, facade or color options, insulation options, and a whole lot more. Our professional in-house engineering team will ensure your building kit meets all of the building code requirements set forth by your local government.
little to no snow load, wind speed, or seismic activity
Preparing the land for construction
Once the land is chosen, it will need to be leveled out and prepared for construction. After that is complete, a concrete foundation must be poured to give your steel structure a firm base on which to stand. You will need to consider the cost of labor and materials for this part of the project – do note these prices will depend on the contractors located in your area.
Constructing your steel framed home
Once your steel home building kit is shipped to its final location, it is ready to build! With enough know-how, the right tools, and a good deal of manpower, this is a process that could be done by the homeowner. However, many homeowners choose to work with a contractor to have their kit constructed. Consider the costs associated with these options and choose what works best for your budget.
Finishing out the interior of your home
This part of the project is easily the most fun as you will be choosing your flooring, cabinetry, layout design, and so much more. You will want to account for labor and materials for things like plumbing, drywall, interior wall framing, electrical work, fixtures, hardware, paint colors, and so much more. Interior fixtures like those listed above are not included in your steel building kit so you will want to contact a contractor to finish off your home and make it move-in ready.
Your final cost will depend on building material prices
An important factor to consider when purchasing your steel building home kit is that the price of your kit will fluctuate depending on the price of raw materials at the time you choose to purchase. It is considered a best practice to keep an eye on the price of steel and make your purchase when the price is in a comfortable range for you.
The best way to determine the cost of your steel building kit is to speak with a professional at Maverick Steel Buildings and get a quote.
Steel building kits are time-, cost-, and energy-efficient
Building your home with a steel building kit saves you time, money, and energy as they are cheaper, can be built faster, are far more energy-efficient, and require less maintenance and repair than traditionally construction homes. Steel building kits are generally much larger than wooden homes because the price of materials per square foot is lower overall. In fact, due to the strength of our structural steel – our buildings can clear span hundreds of square feet column-free.
Custom Steel Building Solutions For Metal Homes
Maverick Steel Buildings is able to customize your metal home kit exactly to your liking with any number of window and door options, facade options, roof styles, and so much more. Get your project started by completing all of the necessary research (our resources page could help) and then contact our team to have your building priced.
Many barndominium builders only offer very specific floor plans, but when you use a Maverick Steel Building Barndominium shell – you know your living quarters will be everything you ever wanted.
Are you ready to price your building?
Maverick Steel Buildings' professional team of metal home kit experts is available to discuss your building plans and help you to determine the best kit for you. Reach out to us and we will answer any questions you may have and begin building your quote. Our team is here to make your buying process go smoothly – call today to learn more about how we can help you.
Hear From Our Satisfied Customers
We take great pride in a job well done. Many of our satisfied customers have taken the time to write about their experience with Maverick Steel Buildings. Here is what they had to say.
...All aspects of the project were superb examples of customer service and product quality. I now have a building I will enjoy as a workshop for many years to come. If you need a steel building done right the first time, call Taylor at Maverick Steel Buildings...