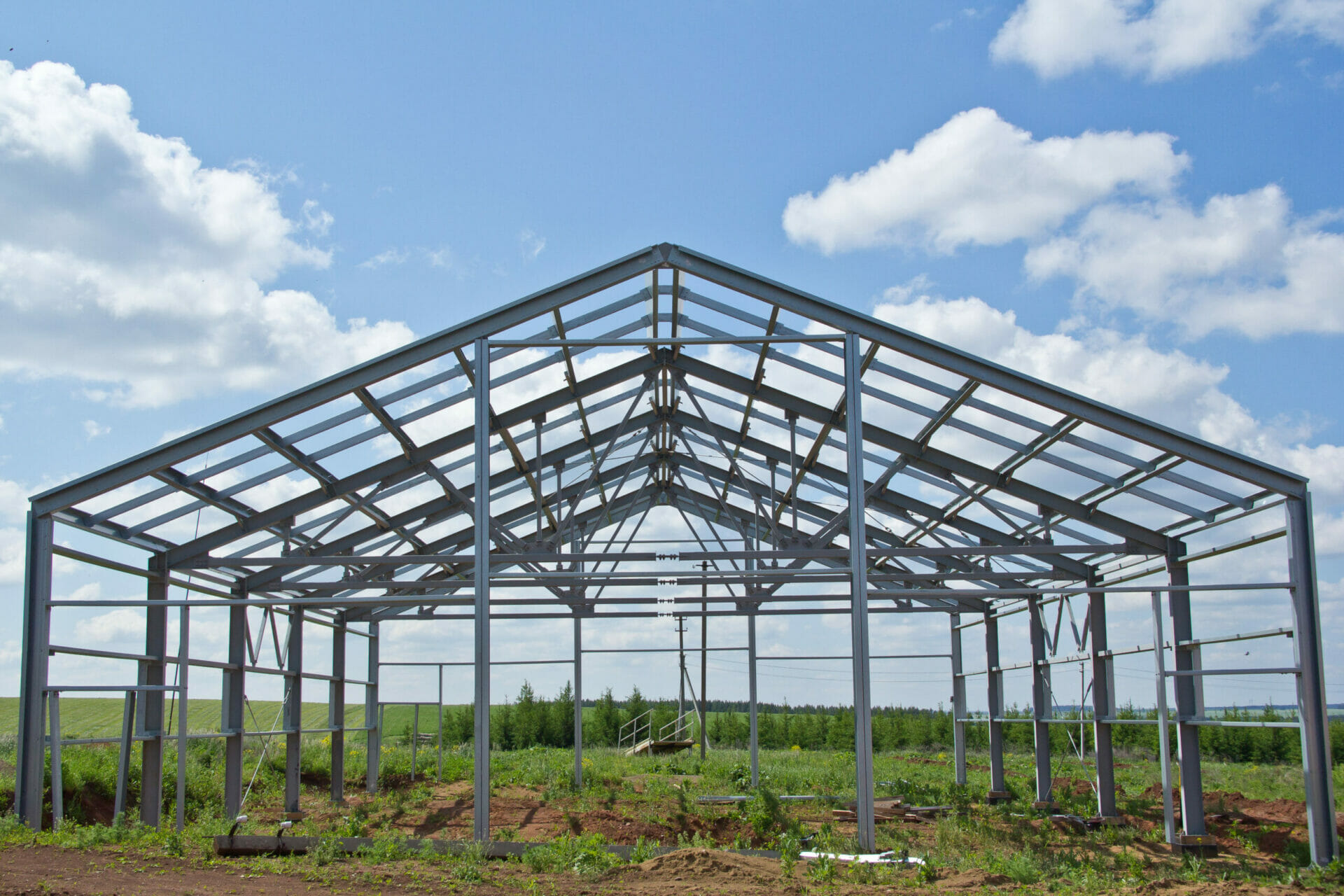 SHOULD YOU INVEST IN A METAL BUILDING?
If you plan to erect a metal building and getting a quote made you feel the pain of sticker shock, you are not to be blamed. With over 200% price increase in just under 2 years, it is expected that the steel market will continue to rise until at least 2022.
The cost of steel fluctuates on a daily basis due to multiple reasons. Every year economists and organizations carry out price forecasting of steel for the next twelve months. So, exactly answering the question of what is the price of steel is never possible because the prices are highly unpredictable.
Domestic and global reasons affect steel prices. Demand is the main domestic reason; others include the trade tariffs and USD strength. Global reasons are war and conflicts, natural disasters, and the world economy. There was a 3% increase in prices in 2020, while a 4.1% rise was predicted for 2021.
We discuss below the reasons for ever-changing current steel prices in the metal industry.
FACTORS AFFECTING THE METAL PRICES
The prices of metal are constantly changing due to a variety of factors. Some of these factors include changes in the worldwide demand for metals, the cost to produce the metal, how much is available on the market, and more. There are many more variables that affect pricing that include:
1. SUPPLY AND DEMAND
The simple supply and demand law applies to the cost of steel—when there's high demand for it, less is available. That means higher prices!
2. PANDEMIC
As the pandemic affected the entire world, and many industries had to shut down either temporarily or even permanently. Ultimately, this caused a shortage in supply. Add together quarantine, the reduced labor force, increased unemployment, and the circumstances became more uncertain than ever. This was the major contribution in spiking the prices of steel.
3. TARIFF
A 25% tariff was imposed on steel imports in 2018. This led to skyrocketing prices for some businesses, including the steel industry.
4. OIL PRICES AND SHIPPING
When oil prices are high, so is the cost of shipping. Commodities like steel, and even scrap metal, also become more expensive, which results in a price surge for all products sold worldwide.
5. COST OF IRON ORE
Iron ore is the major component in steel manufacturing from red iron steel to stainless steel. Mining operations and seasonal fluctuations in the cost of iron ore directly impact the price of steel.
PRICE OUTLOOK IN THE METAL INDUSTRY
A great number of American industries stand on the foundation of steel. Steel prices were over 200%, trading at $1,800 as of July 2021. In August, there was a 4.7% increase, and the prices of hot-rolled coil steel surged to $1,885 per metric ton.
An elevation of 87.6% was seen on a year-to-date basis, with a 303.6% elevation on the same day of 2020. The forecasters don't see the bubble popping until at least 2022. In fact, many experts are forecasting that the prices may remain high or get even higher beyond that point.

HISTORICAL DATA OF THE COST OF STEEL
Year
USD per Metric Ton
2015
$461.14
2016
$519.95
2017
$619.92
2018
$828.46
2019
$603.52
PLANNING TO ERECT A METAL BUILDING?
You can see from the previous years the volatility of steel prices. The factors discussed above are responsible for fluctuating the prices of steel. Moreover, the global pandemic has turned the situation more questionable than ever.
If you are planning to invest in a steel building, you should consider acting quickly. The exponential rise in steel prices is continuing at a faster pace. And not only is the increase in prices, but America also sees a steel shortage. The probability of not getting the type of metal you want for your building is very high.
If you have a job scheduled in the coming months, it is better to pre-purchase to lock the current price and availability.
GET A QUOTE!
Since buying steel is time-sensitive as well as a hefty investment, Maverick Steel Buildings is here to help. We are a reliable name in manufacturing pre-engineered steel building kits and ensuring our designs exceed your expectations. Reach out to our team of steel building specialists to learn more about how we can help you!