Highly Recommended Metal Building Contractors Near Me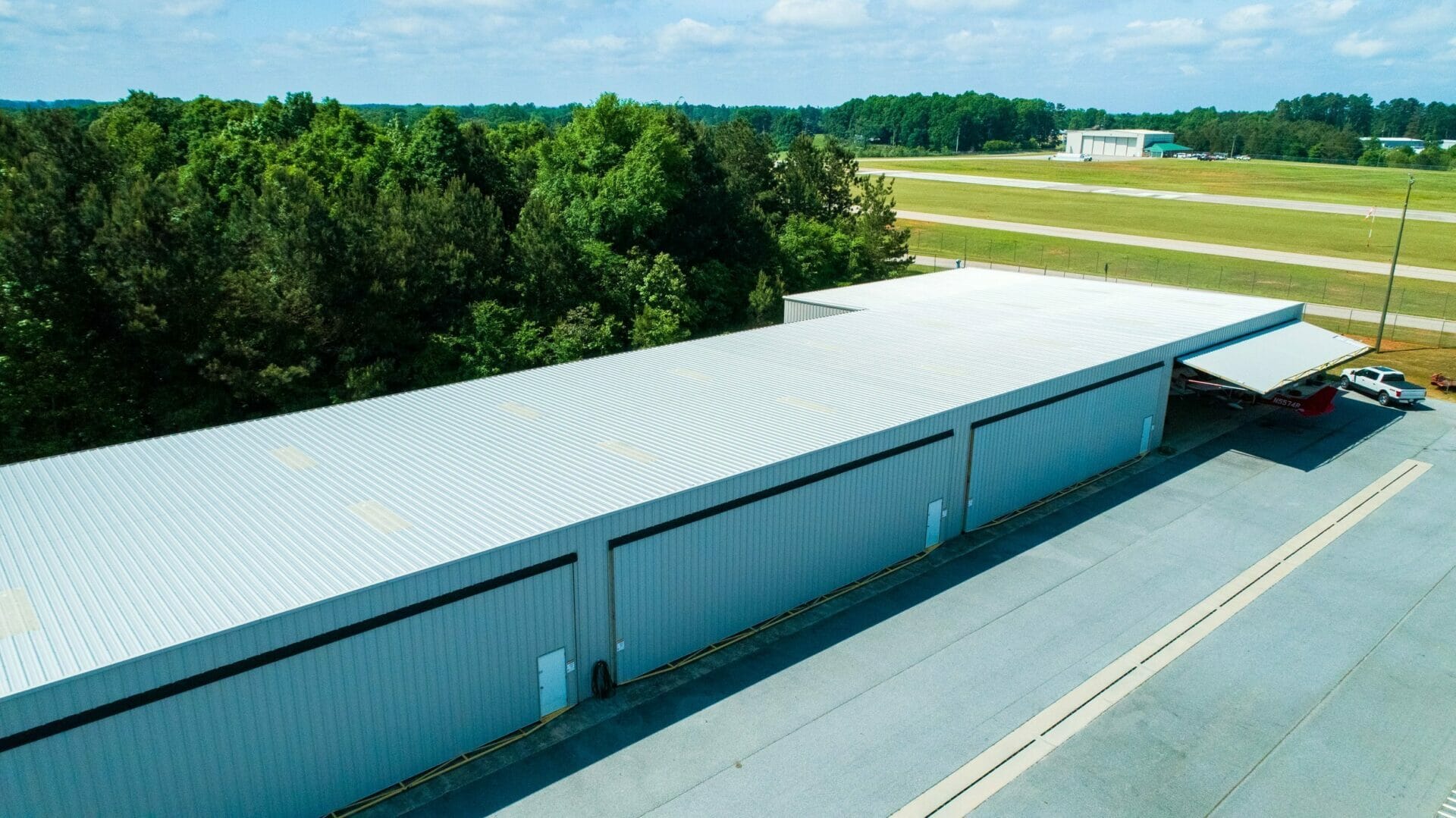 Contractors for Your High-Quality Metal Building
If you are in the market for a metal building, you will need to find a metal building contractor. Metal building contractors can be found all over the country, and there is likely one near you. Our team of experts will partner with you to find the right contractor to fit your needs.
However, before you hire a contractor for your metal home or business, there are some things you should know about their services and costs. Maverick Steel Buildings will assist you in finding metal building contractors near your area.
How Much Does A Steel Building Cost?
Due to the highly customized nature of pre-engineered metal buildings, providing a precise quote for a steel structure without input from the buyer is impossible.
The information you must provide includes things that are straightforward, such as the dimensions of your structure (including length, width, and height) and the number and size of doors and windows.
However, we will also need to verify several factors such as the roof pitch of the building, its site (for code compliance), and your insulation requirements. Some other factors affecting the overall cost of steel building are:
Cost of Steel
Requirements of Local Building Code
Customization Options
Bearing Capacity of Soil
Costs Associated with Concrete
Construction Charges
Building Costs Per Square Foot
The average cost per square foot of steel buildings is a common statistic provided by steel building businesses. However, after examining the accessible data, it becomes clear that there is no genuine agreement on this price range.
There are too many dynamic elements, such as season, labor costs, accessories, and global economic conditions, to provide a precise overall cost per square foot. However, there are a few elements that will influence your overall cost per square foot.
Covered area
Snow Loads, Wind Loads, and Seismic Activity
Design Complexities
Insulation Requirements
What is Red Iron Construction?
Red Iron, also known as steel I beam, is a form of structural steel that has been coated with iron oxide to create a barrier that keeps water from touching the metal. This treatment protects your structure's frame so that it remains sturdy for many years.
In a cost-effective, easier way than conventional construction methods, steel structures made of red iron are safer, more durable, and less expensive. It's not only more durable than a traditional iron, but it's also pest- and fire-resistant, so you'll be safe and save money.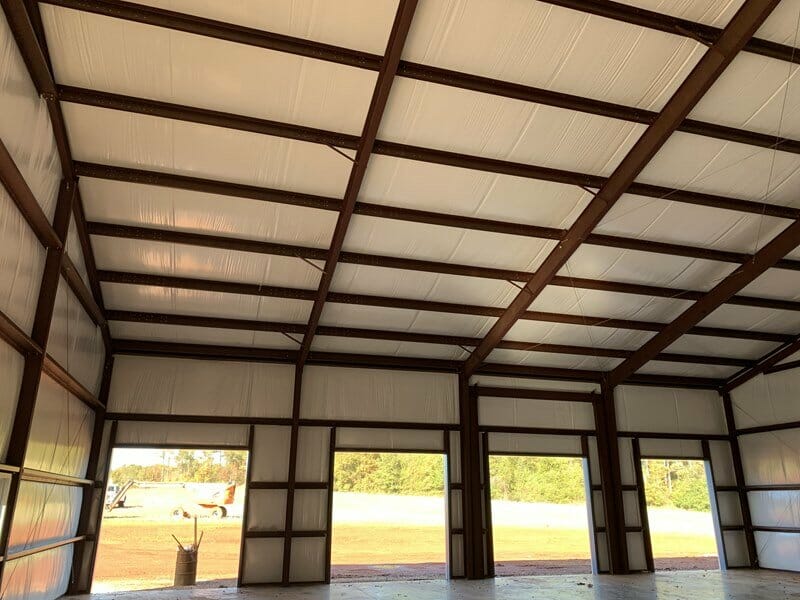 Choose Red Iron Steel Building Kits From Maverick Steel Buildings
At Maverick Steel Buildings, we specialize in building red iron structures using 100% American-made steel. Our fully customizable metal structures are ideal for riding tracks, school facilities, churches, and industrial plants. Pre-engineered steel construction means that your structure will endure for a long time.
When compared to traditional construction materials, steels that are made of "red iron" have an unrivaled combination of affordability and simplicity. Some of the benefits you get by choosing a red iron steel building system from Maverick Steel Buildings are:
Durable structures with 50 years lifespan of I beams
Multiple options with customizable length, width, and height
Building systems with the ability to support multiple stories
Clearspan buildings with a vast, column-free area
Low maintenance requirement
Option of adding custom, personalized finishes to the building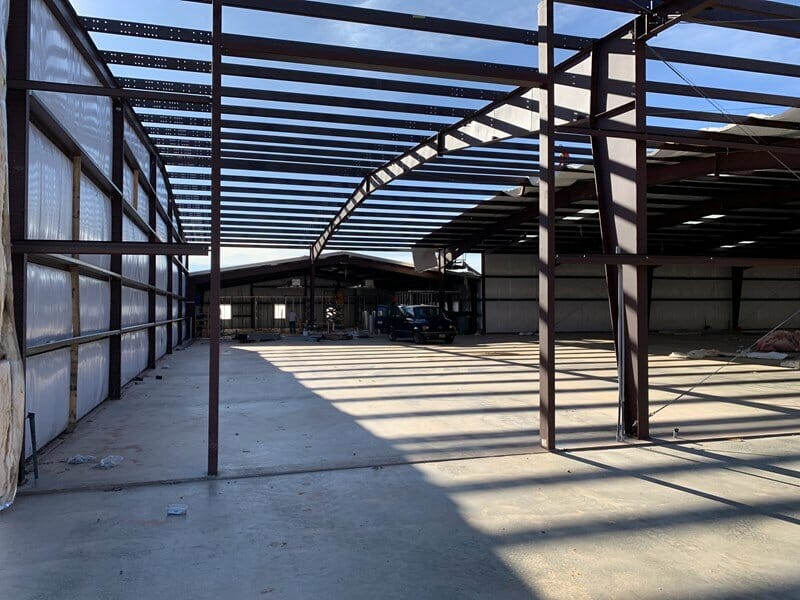 How Can I Find a Metal Building Contractor Near Me?
Finding a reliable contractor for your steel building can be a hassle. General contractors offering traditional construction services may not be well-suited for steel building projects as they may lack the knowledge and industry experience to execute the project professionally.
Maverick Steel Buildings is ready to assist you in finding the perfect contractor for your steel building projects. Since we have extensive experience working in the industry, we can help you find a qualified contractor to execute the task with minimum project costs.
Get An Accurate Quote Today
A reliable estimate for your project may only be provided by a certified pre-engineered metal building specialist. We urge you to contact us immediately so that our staff may begin working on your project once we receive the information you have.
Maverick Steel Buildings can provide you with plans and quotes up to 3X faster than our competition, and we're eager to collaborate on your building project. Our excellent customer service is what differentiates us from the rest. Contact our team of specialists to learn more about how we can help you!
Hear From Our Satisfied Customers
We take great pride in a job well done. Many of our satisfied customers have taken the time to write about their experience with Maverick Steel Buildings. Here is what they had to say.
...All aspects of the project were superb examples of customer service and product quality. I now have a building I will enjoy as a workshop for many years to come. If you need a steel building done right the first time, call Taylor at Maverick Steel Buildings...
Why wait?
Let us help you with your decision.
The Maverick Steel Building team is here to help guide you through every step of the way. From establishing the sizing requirements to recommending concrete and erection vendors - Our team has the knowledge and tools to provide you with the best experience.