How Much Does it Cost to Build a 30×30 Garage?
Building a garage for your home can be one of the most cost-effective ways to increase your living space. With so many options available, it's important to know what you're getting into before making a decision.
Building Your New 30×30 Garage?
In this article, we'll take a look at how much it costs to build a 30×30 garage from a prefabricated steel building kit from Maverick Steel Buildings. So you want to build that detached garage you've always imagined? The cost per square foot you can expect to pay will depend on a number of factors including building materials, size, number of doors and windows, as well as many other customization options.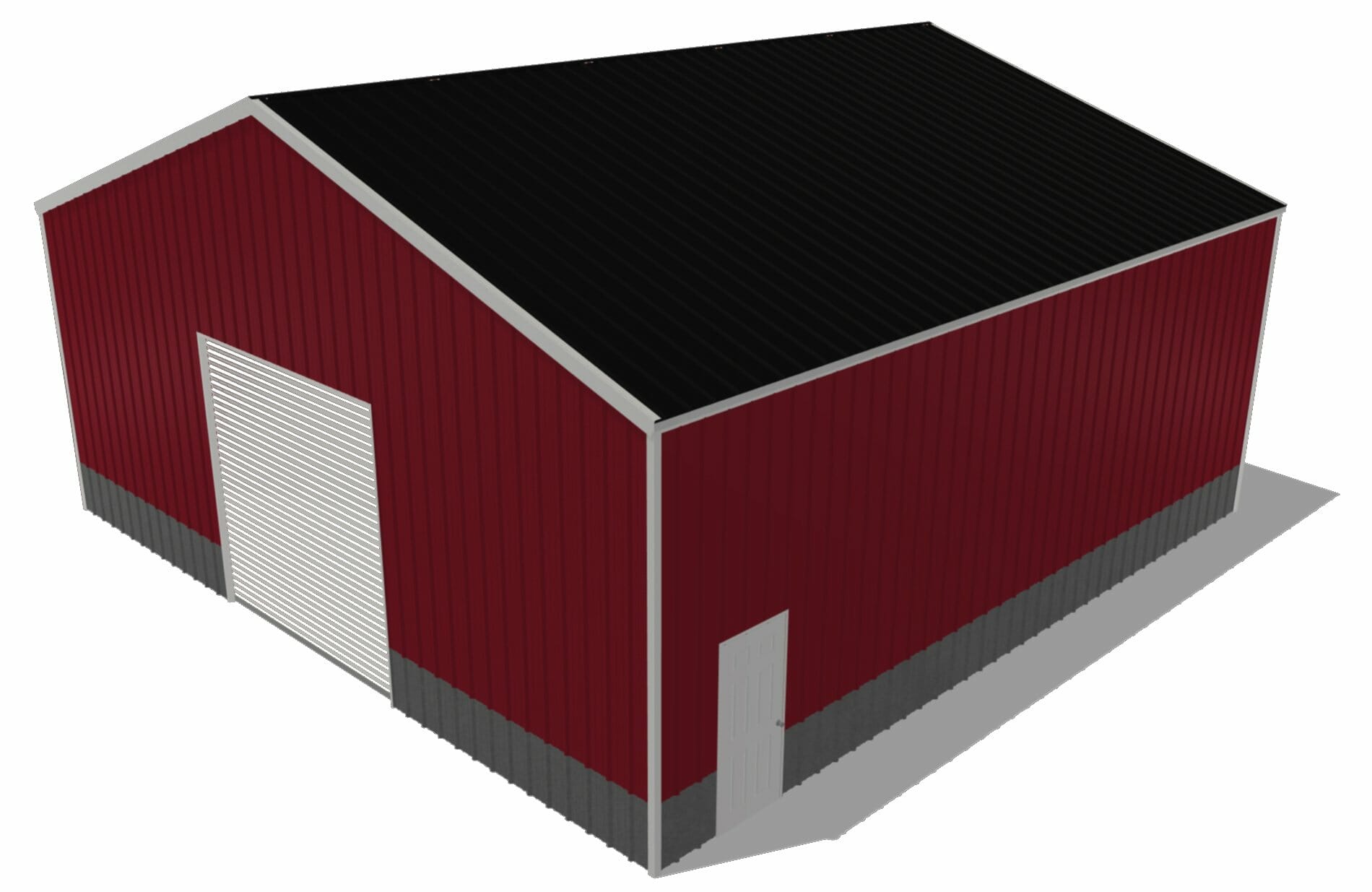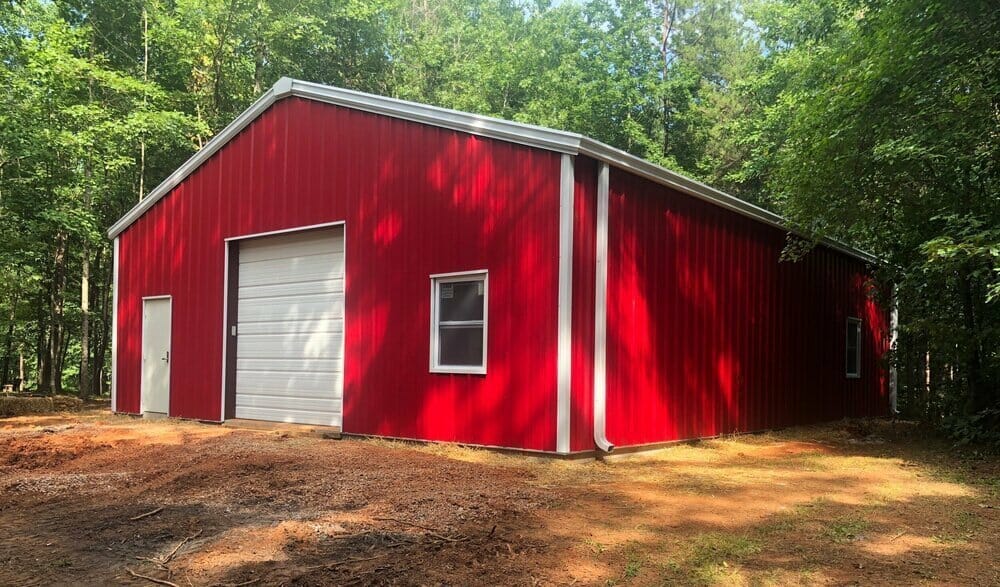 Build your dream garage in just a few clicks. We offer steel building kits that are fast, easy, and affordable. You can customize the size of your garage to fit your needs with our range of sizes.
Build Your Dream Garage for a Fraction of the Cost
When you're dreaming of your new garage, chances are that your mind is picturing something like this: an attached garage with vinyl siding and a workshop on the side. But with Maverick Steel Buildings' 30×30 steel garage kits – you have the ability to customize your project to your exact needs for a fraction of traditional wooden construction costs.
It Costs Between $16 and $20 Per Square Foot to Build a Steel Garage
Without defining the variables in advance, it's difficult to determine the average cost of building a 30×30 steel garage kit. However, the range of costs will likely fall between $10,000 and $15,000, not including variables such as plumbing & electric installation, foundation pouring, grading, and construction costs. If you're building a steel garage, the costs are typically around $16 to $20 per square foot. This is lower than a wood frame because of the time it takes to erect.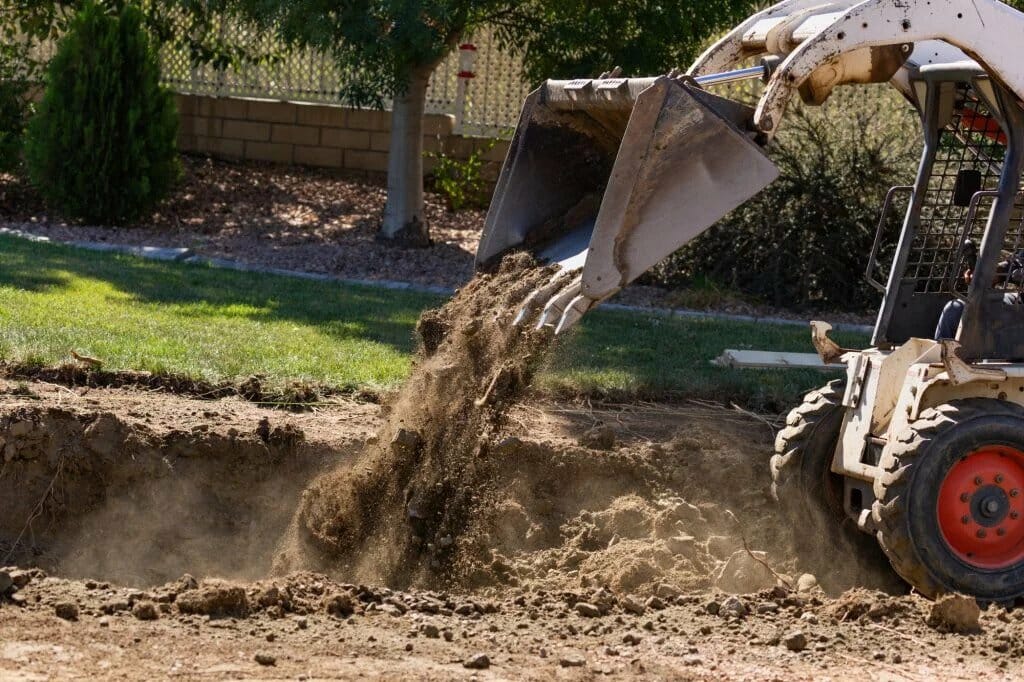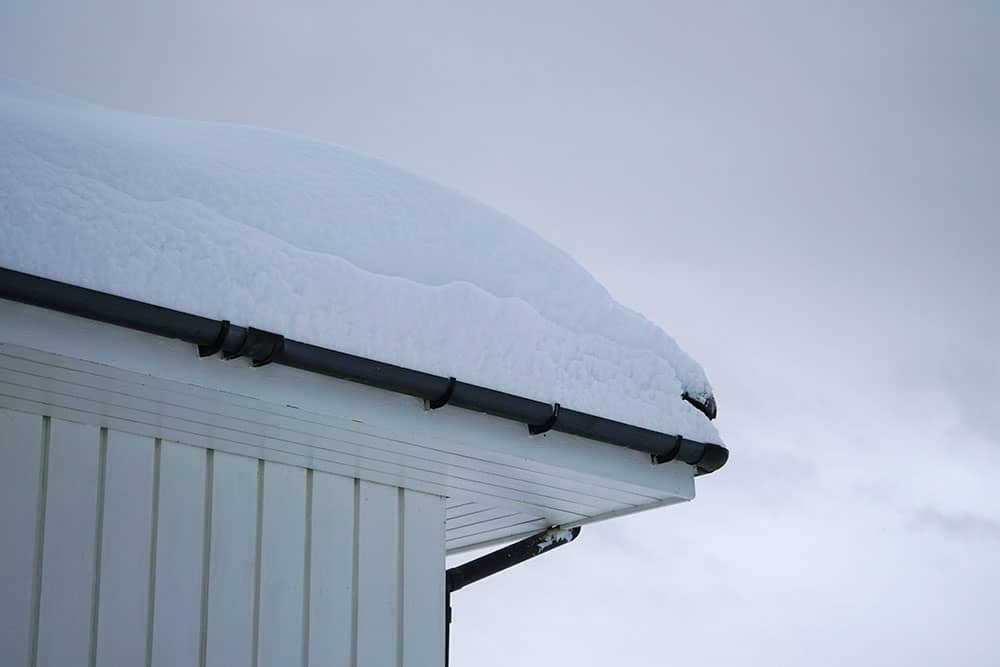 Affordable and Customizable Steel Building Garage Kits
Additionally, for detached garage costs, you'll want to consider accessories such as the number of windows and doors, how much storage space you'll need, whether or not you'll want a garage door opener, and much more. Depending on the size of the doors, the pricing can differ by hundreds, if not a thousand dollars.
Customize Your 30×30 Detached Garage Steel Building Kit
We offer steel building kits that are fast, easy, and affordable. You can customize the size of your garage to fit your needs with our range of sizes, styles, facades, colors, and more. At Maverick Steel Buildings, we've worked hard to make the design and construction process as easy as possible. If you need help designing your garage or want a quote for our 30×30 metal garage steel building kit, please contact us.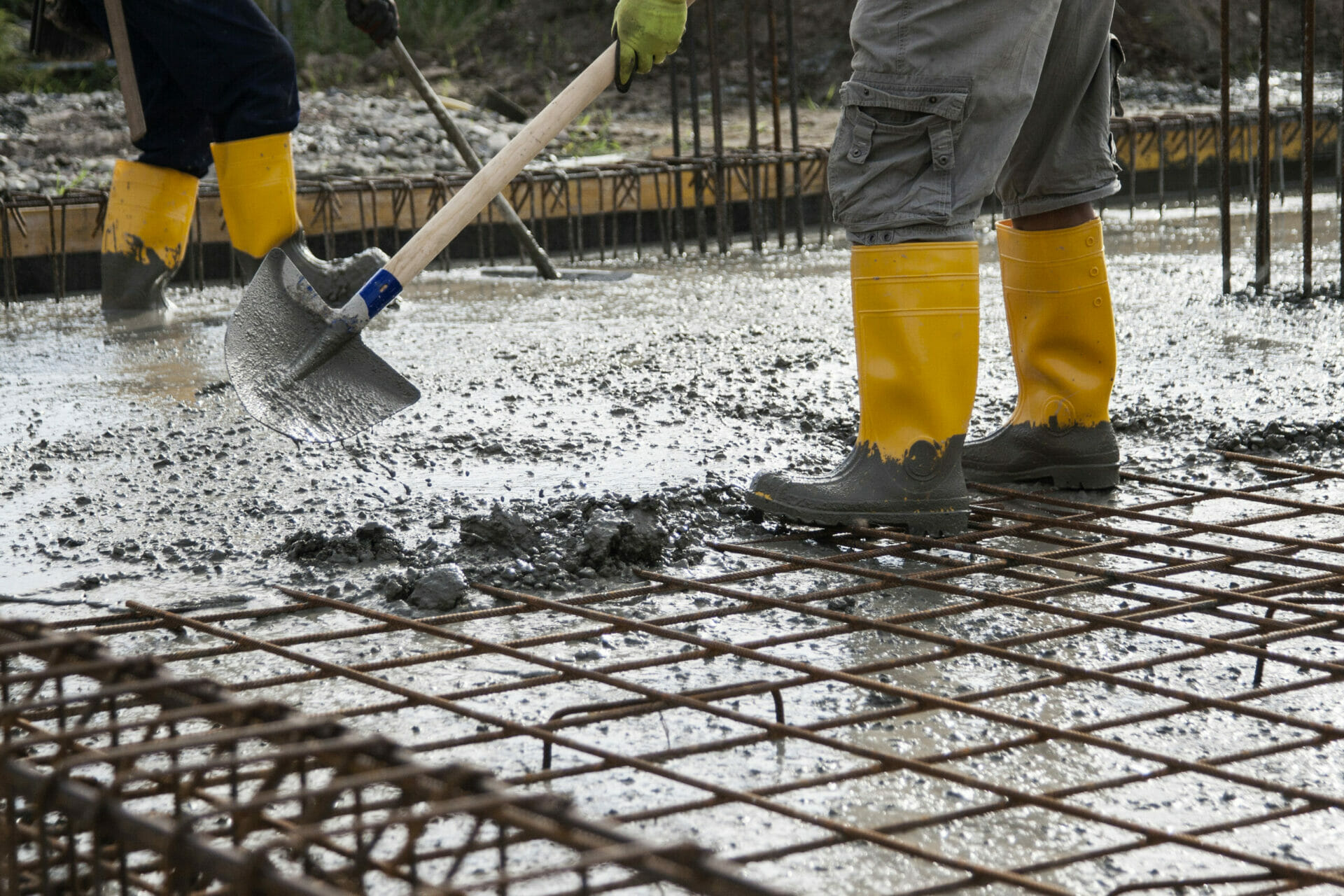 Are you in the market for a steel building? A 30×30 Garage from Maverick Steel Buildings is the perfect choice. Contact us today to learn more!
Savings on Labor Costs With Steel Garages
Many homeowners find themselves saving on labor costs when they go with prefabricated steel garages because steel buildings are more cost-effective than wood structures in the long run. Our 100% American-made steel metal building kits can be built faster and for less money than traditional building materials. For this reason, many people choose steel over wood when it comes to adding square footage without adding to the total cost.
Get a High-Quality Steel Garage at an Affordable Price
When it comes to the construction of a new garage for your home or business, there are few options that will give you as much storage space and workspace for the price as our 30×30 Steel Garage kit. Designed by Maverick Steel Buildings, this prefabricated steel building has a variety of features that make it perfect for any homeowner or builder.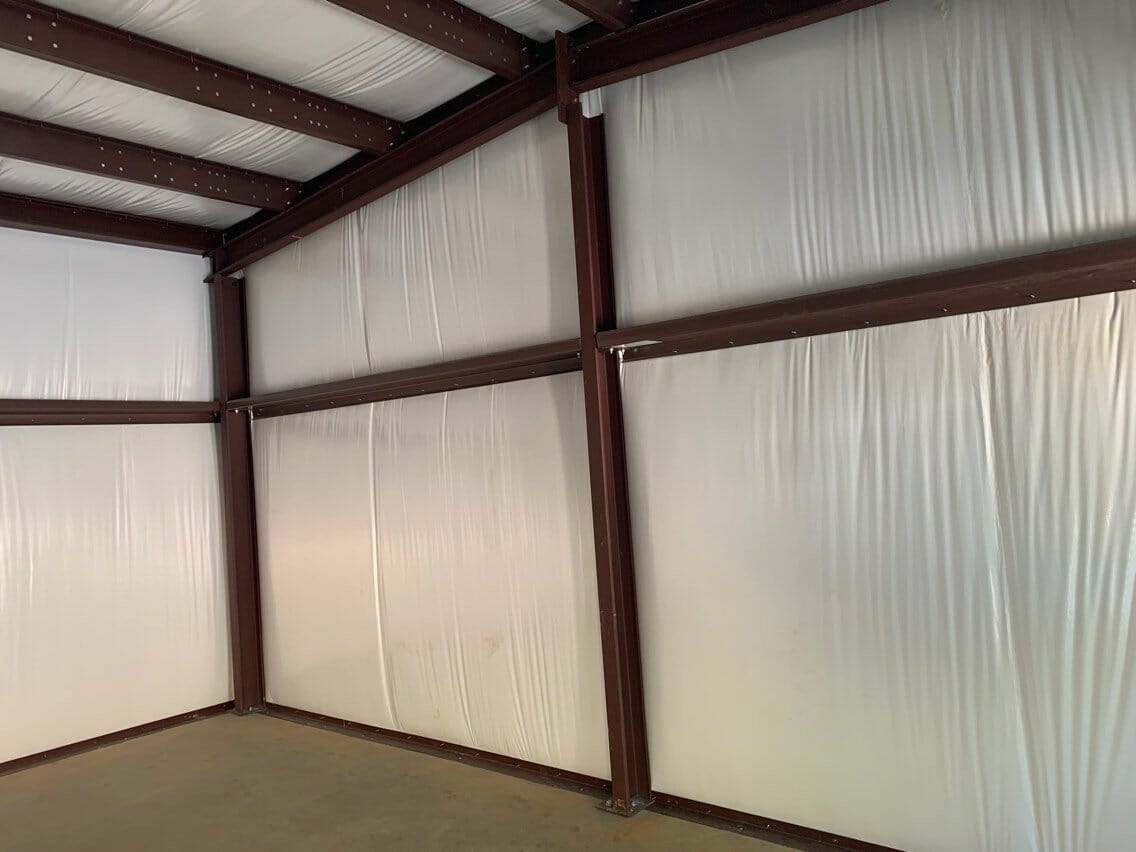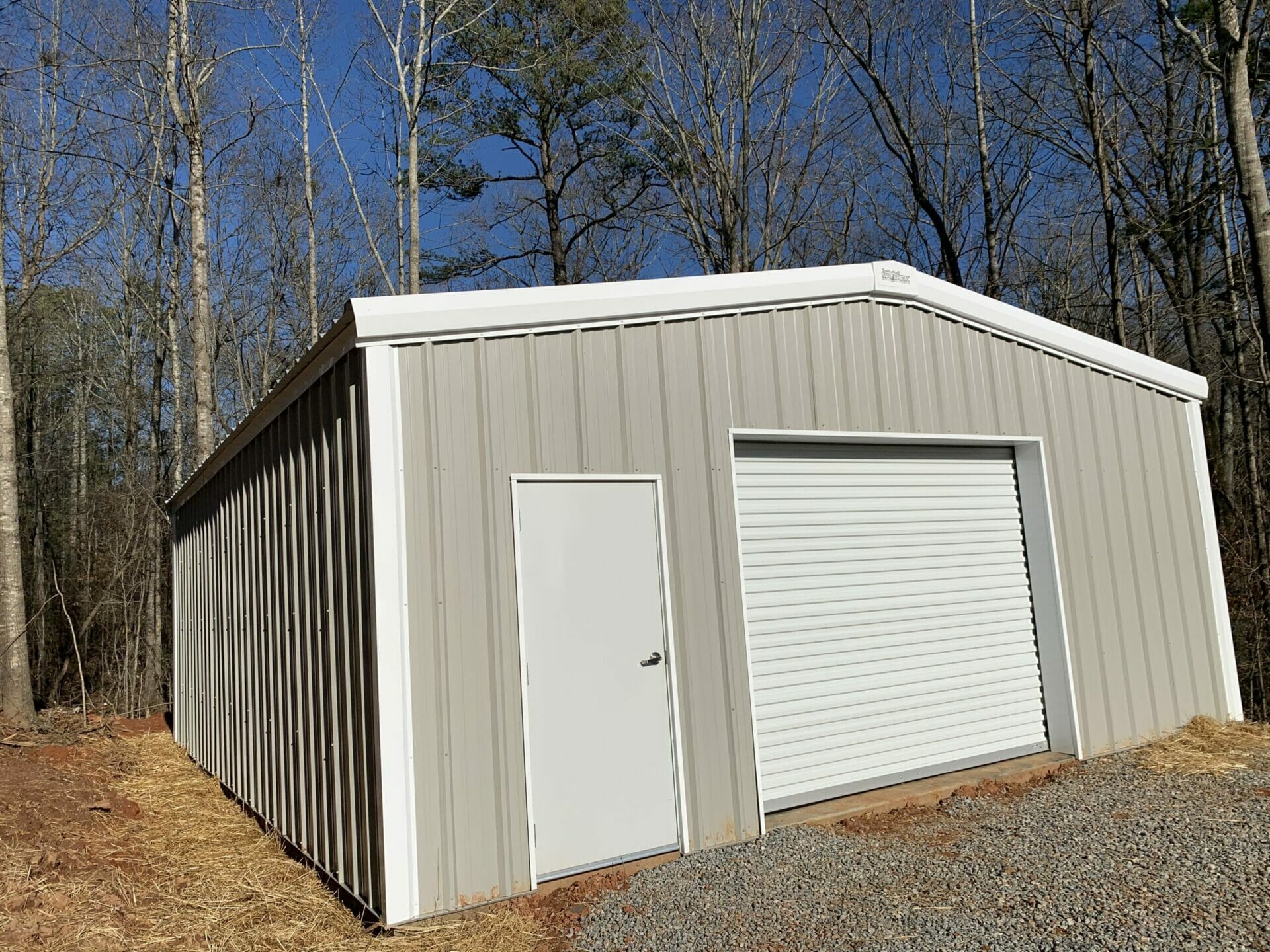 Steel Building Kits Are Constructed Faster and for Less
Since steel building kits are pre-fabricated, they can be assembled much faster than a traditional site-built garage. These pre-engineered steel buildings cost less to build than a traditional site-built construction project. So if you're looking for an economical way to add on to your property or simply need a place for storage we've got you covered.
Build a 30×30 Garage That Fits Your Needs and Budget
When you are budgeting for your 30×30 steel garage kit, it is important to consider how much time it will take to complete construction. It is vital to think about all of the necessary components before deciding on your final design, such as how many square feet is needed, concrete foundations, insulation for walls and ceiling, electrical service panel with enough outlets for lights and tools, window or door openings, and more.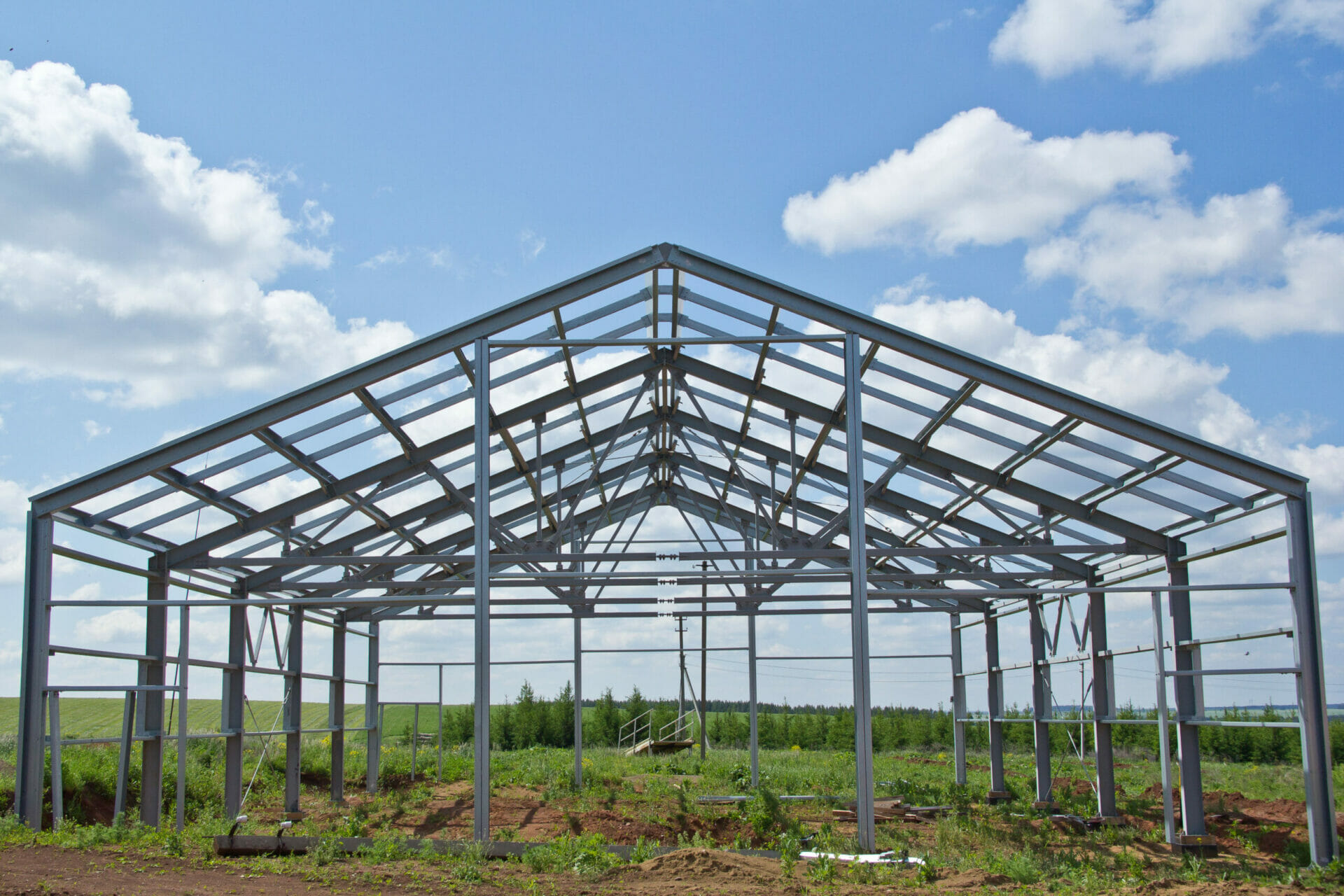 A Steel Building is the perfect building for commercial or residential applications. Find out how much it costs to build a 30×30 Garage, and get started today!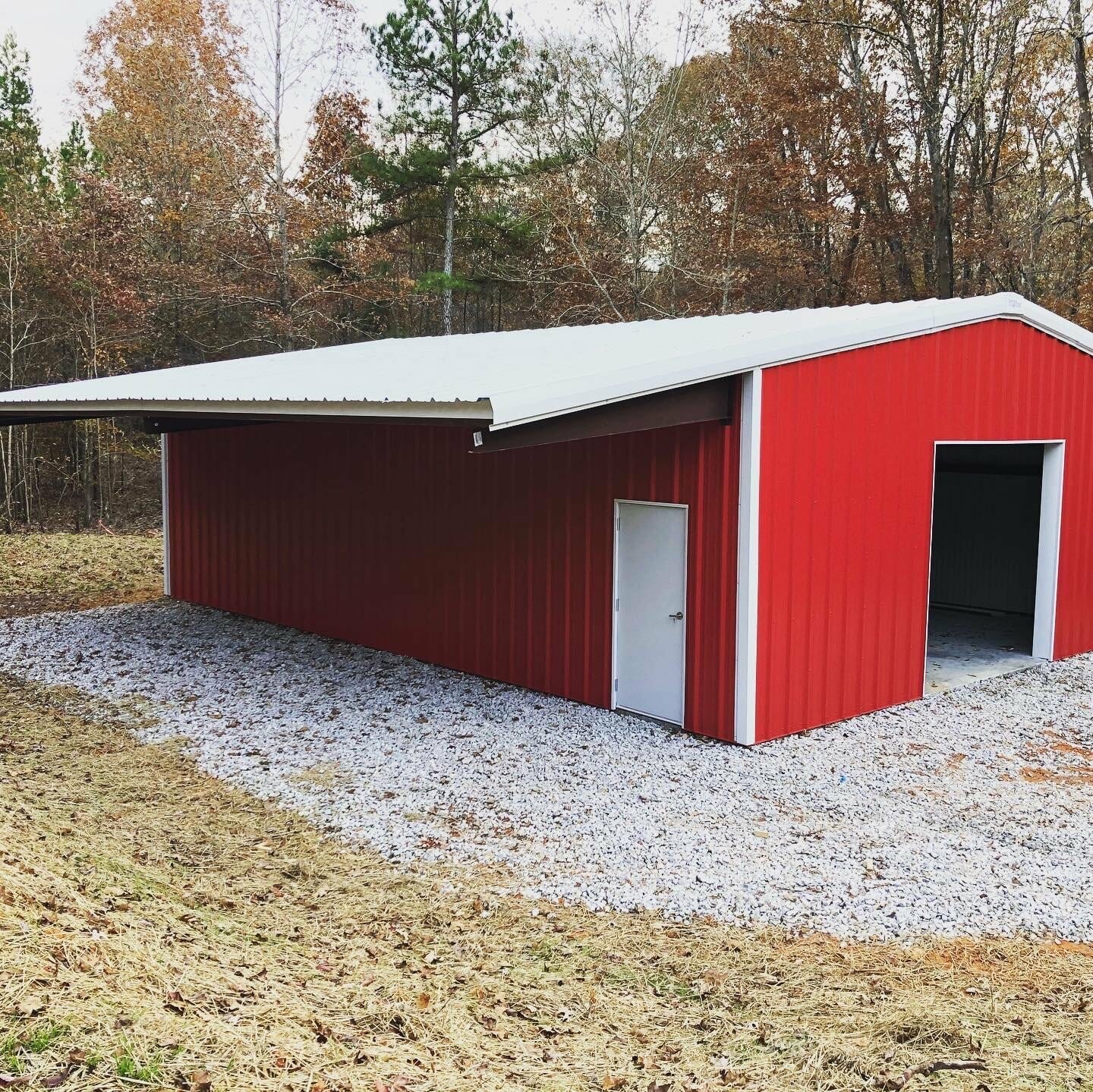 Get the Most Out of Your New Steel Garage With By Turning it Into a Workshop
The steel garage is a big investment for your home, but it's also an opportunity to be creative. If you plan on turning your new metal workshop into a workspace for woodworking or other projects, our customization options will allow you to design the perfect space. Galvanized steel is resistant to termites, fire, mold, and more – meaning that even if your steel 30×30 building is exposed to the harshest weather or environmental conditions, there's no need to worry
The Right Steel Garage for You
Metal building kits provide you with extra space for working on cars, trucks, motorcycles, storage space for power tools, woodworking equipment, lawn care equipment, and so much more. Our customization options give you the freedom to design the 30×30 steel workshop building of your dreams. When choosing custom finishes, doors, and windows for your needs, you'll be able to adjust them for any application.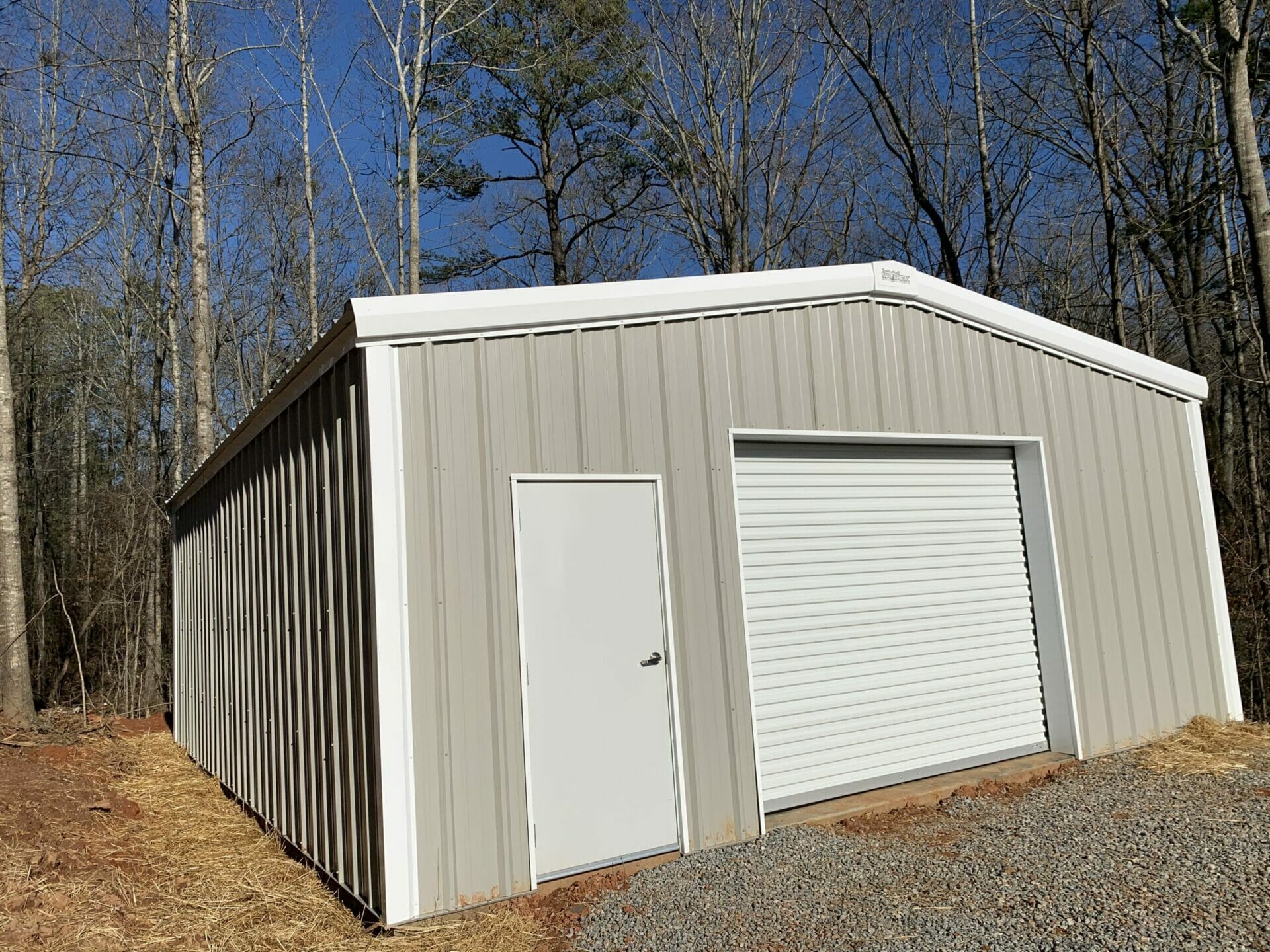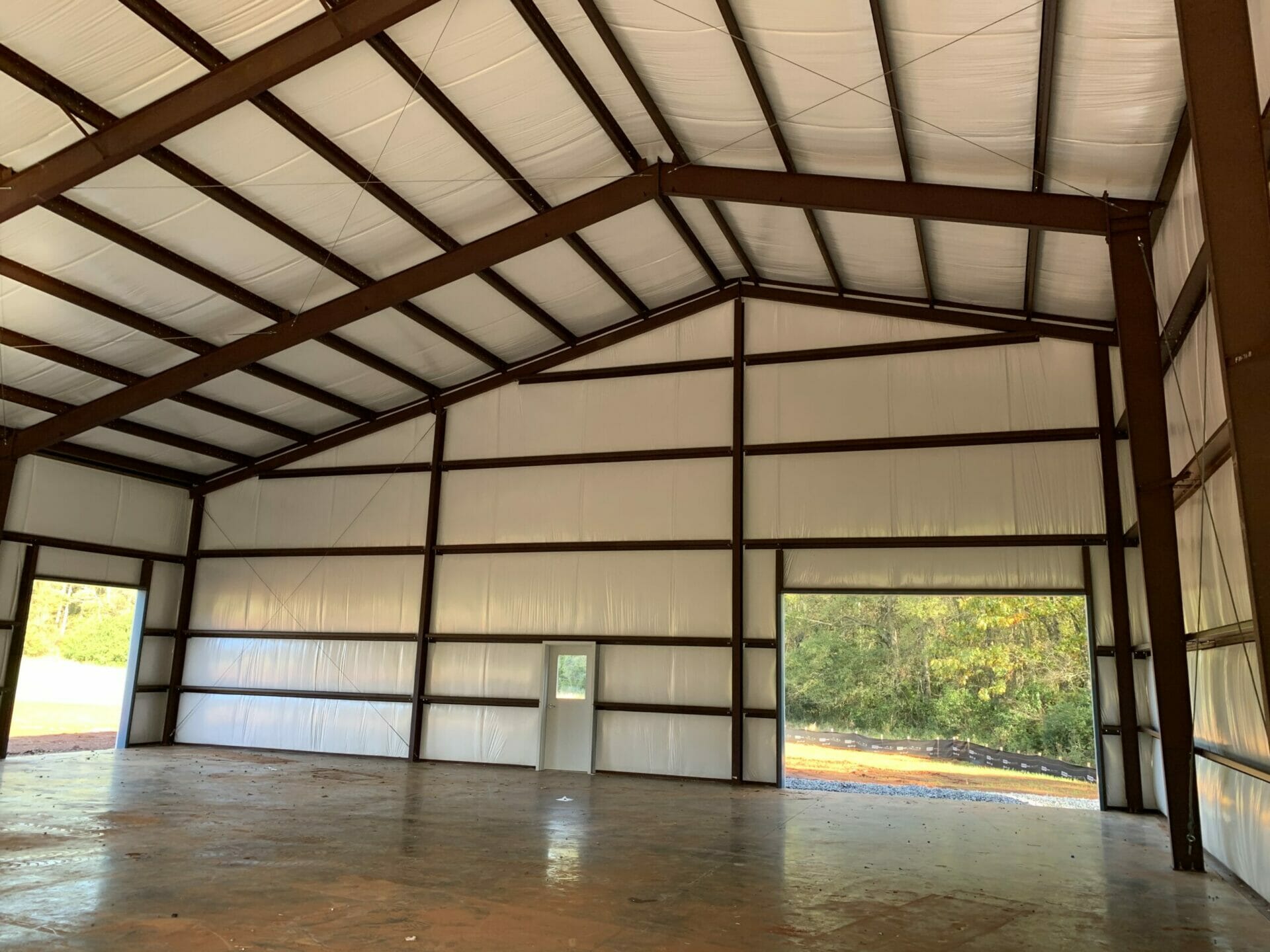 For a free quote on our steel 30×30 prefab garage kits, click the link below.
Building Your Dream Garage Has Never Been Easier
Planning is the key to a successful build. Utilize our resources for planning, estimating and other important aspects of your project so you can be confident that you're getting everything right. Compare prices before making a purchase. Our team has your back and will walk with you every step of the way.
Why Wait? Get Your Quote Today and Get the Ball Rolling on That New Garage
The best way to know how much it costs to build your dream garage is by getting an estimate from one of our experts here at Maverick Steel Buildings. We have years of experience in the industry and our team of professionals is standing by to answer any questions you may have and get you started on your project – call today!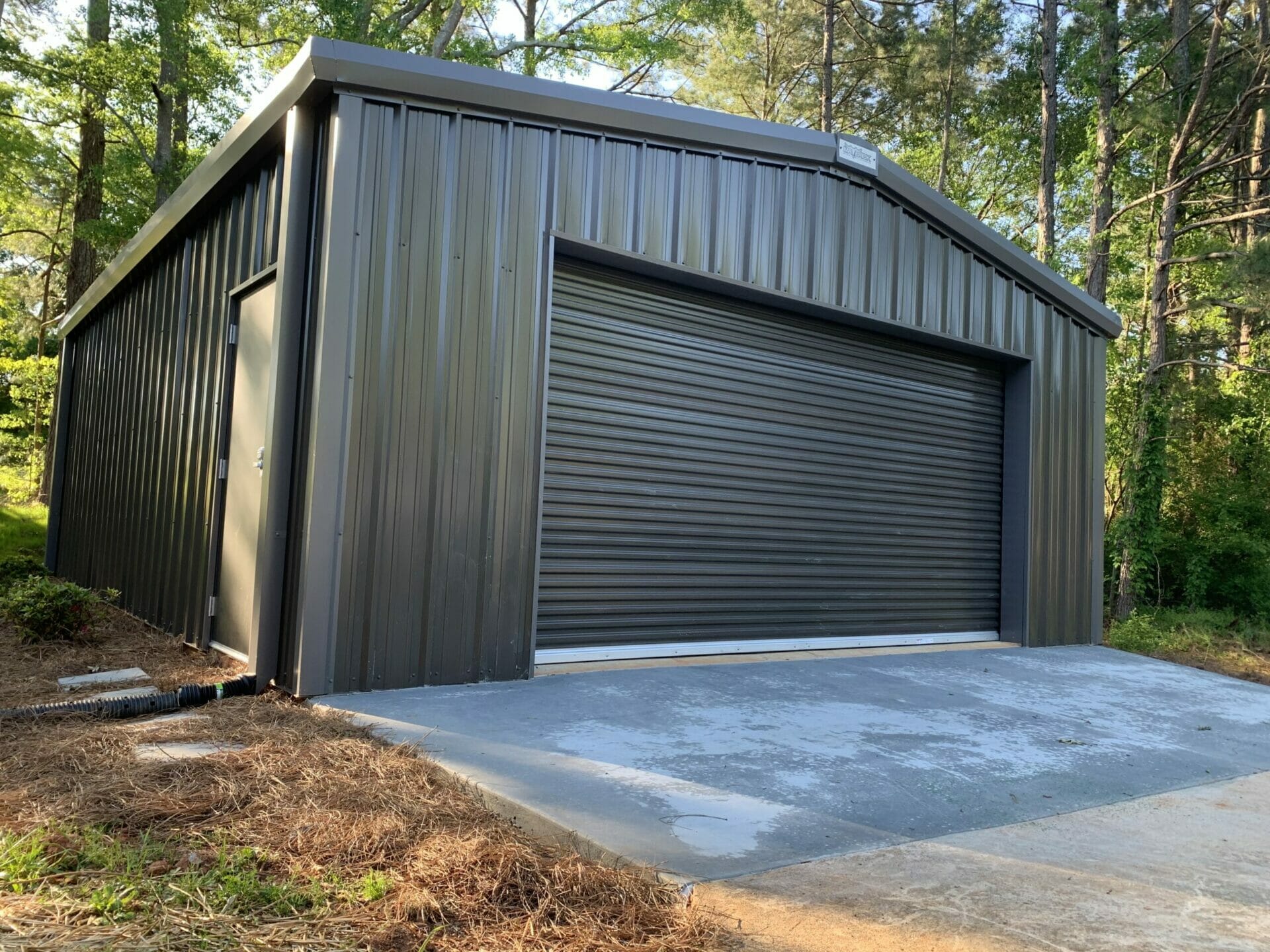 Why Choose Maverick Steel Buildings
Building Custom Metal Structures Is Our Specialty
Safety And Durability – Fire Resistant Metal Buildings Last A Lifetime
Cost Savings – Much More Cost-Efficient Than Traditional Wooden Structures
Simple And Cost-Effective To Expand When You Need More Space
Attractive Building Finish In A Wide Variety Of Options And Colors
Environmentally Friendly – 25-35% Of Our Materials Are Recyclable
High Clearances – Perfect For Hanging Storage Or Car Lifts
Faster And Easier To Construct Than Traditional Methods
Customizable To Any Use – From Woodworking To Engine Repair
Low Maintenance – No Need To Paint Or Patch
100% American Made Steel – Supporting A Network Of American Businesses
Hear From Our Satisfied Customers
We take great pride in a job well done. Many of our satisfied customers have taken the time to write about their experience with Maverick Steel Buildings. Here is what they had to say.
...All aspects of the project were superb examples of customer service and product quality. I now have a building I will enjoy as a workshop for many years to come. If you need a steel building done right the first time, call Taylor at Maverick Steel Buildings...