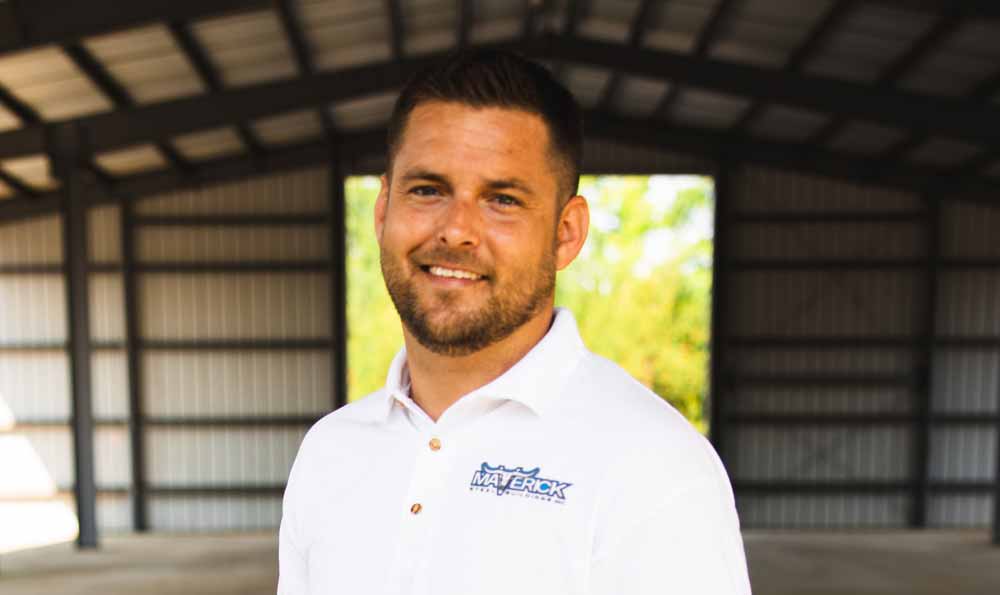 Beyond Maverick Steel Buildings, Taylor Satterfield is a relationship oriented, family man. Growing up, he had the unique opportunity to witness many different aspects of the Steel Building industry. His family owned a construction company with an emphasis on metal structures, which inspired him to continue in that direction.
With foundational experience from his family background, Taylor Satterfield decided to found Maverick Steel Buildings years later. Taylor recognized a need in the marketplace for residential steel buildings and smaller commercial jobs. His entrepreneurial and hard working nature paid off when he decided to tap into the market. He has done a wide range of buildings from airport hangers to small residential open barns, mini warehouses, private residences, and storage rooms. Whatever you may need, Taylor Satterfield will work with you until you're satisfied!
Taylor is not only an expert in the industry, but also successful throughout the nation. Taylor strives to provide an unmatched experience by engaging with customers and paying close attention to detail. He works hard to ensure quality steel buildings and service, while building relationships with each customer. He not only wants to get the job done, but he wants to make sure that it is done right.
Work with Taylor at Maverick Steel Buildings today to get your custom Steel Building Kits shipped directly to your property. The great thing about residential steel building kits is that you can custom design the building you having in mind with Maverick Steel Buildings. Steel building kits can make construction faster, easier, cheaper and more efficient. If you're interested in residential steel buildings or smaller commercial jobs, there's no one better fit for the job than Taylor Satterfield with Maverick Steel Buildings.