Building a 60×100 Steel Barndominium: the Kit That Gives You the Best of Both Worlds
A 60×100 barndominium is the perfect solution for folks who want a shop and living space all in one place. With a steel building kit, it's easy to create the structure you need to get the most out of your property. Most barndominiums have high vaulted ceilings in the living area, which makes them feel spacious and open.
This is a great option for people who work in the trades and need a covered area to work during the day. Building a barndominium with a steel building kit is a great way to get the job done quickly and efficiently. In this blog post, we will discuss the steps involved in building your very own 60×100 barndominium!
60×100 Steel Barndominiums – a Cost-Effective Solution to Combine Function and Style
60×100 steel barndominiums are a great way to combine function and style within your property. Not only do they provide a great space for living and working, but they are also cost-effective because they use steel as the main building material.
Steel is a great choice for barndominiums because it is incredibly durable and can withstand weathering over time. In addition, steel buildings are an excellent insulator, which means that you will be able to save on energy costs in the long run! Plus, our steel building kits are able to withstand even the harshest of weather conditions including heavy rain, snow loads, and high winds.
60×100 steel barndominium kits are relatively simple to assemble with the help of some friends or family members – and some heavy machinery. Although, most people choose to hire a contractor who specializes in this type of project so that everything is handled professionally from start to finish.
When it comes to choosing a kit for your 60×100 barndominium, it's important to find a supplier that offers a wide variety of options. At Maverick Steel Buildings, we offer a range of steel building kits that are ideal for creating the perfect barndominium.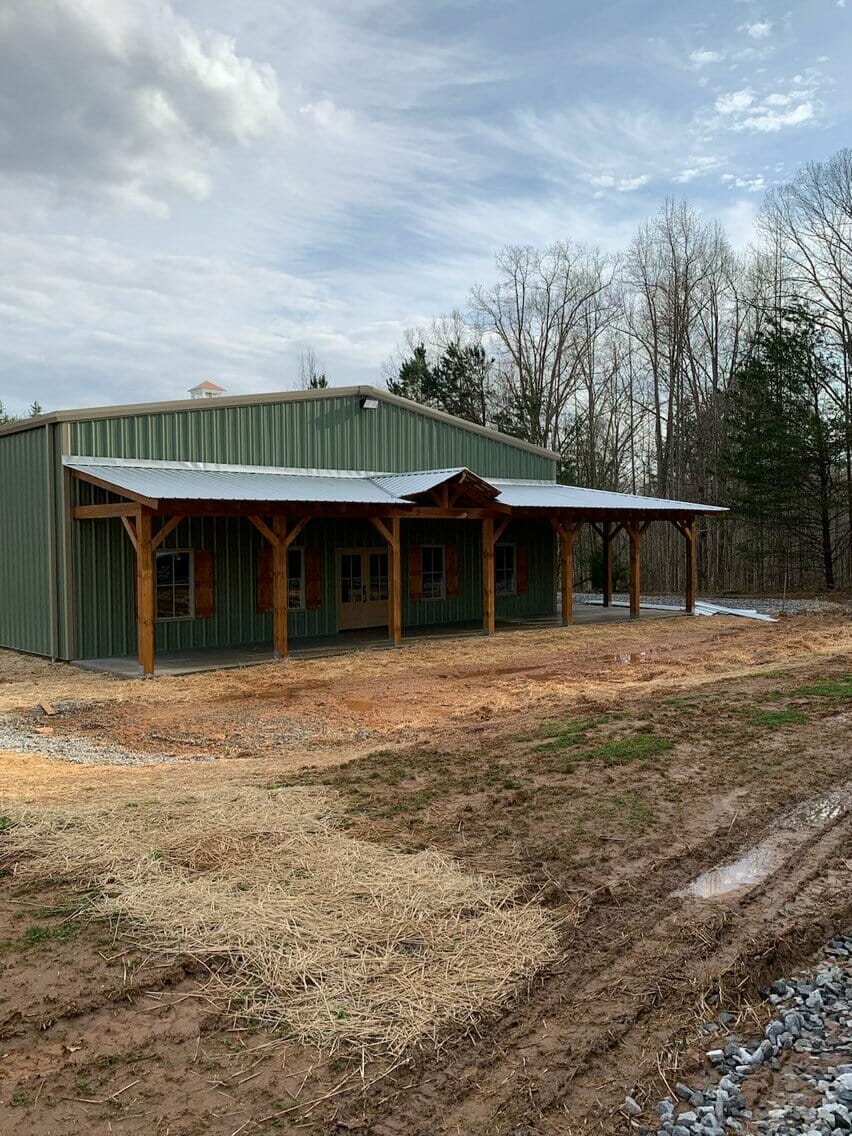 High-Quality Prefabricated 6,000 Square Foot Barndominium Metal Buildings
Maverick Steel Buildings uses only the highest quality American-made steel for our metal building kits. From the steel framing to the metal wall and roof panels- we only use the best materials in order to provide our customers with a product that is built to last for years to come. Plus our building kits can include insulation to ensure that your family stays comfortable in your new space all year round!
In addition, all of our metal building kits are pre-fabricated in a factory setting and shipped to your building location, where they can be easily assembled on-site by following our step-by-step instructions. Due to the simplicity of installation, the construction costs are significantly lowered. This is due to the fact that these kits build so quickly that they need less labor time, resulting in cost savings on your 60×100 barndominium home!
In addition, our steel building kits are designed with your local building codes in mind. This means that your 60×100 barndominium kit will be ready for permitting as soon as it arrives on-site! We work hard to make the entire building process as easy as possible for our customers – from design to erection we have you covered.
In order to make sure your 60×100 barndominium meets all of the local building codes, we provide you with a set of complete engineered drawings. These drawings include everything from foundation requirements and concrete slab placement specifications for each size metal building kit offered by Maverick Steel Buildings. The best part about these drawings is that they can be used by any local contractor or builder to help with the erection process!
Fully Custom 60×100 Steel Barndominiums
Maverick Steel Buildings offers a wide range of 60×100 steel building kits. We have many different options when it comes to customization so you can find the exact kit that meets your needs and desires. Whether you are looking for a home with a built-in auto-shop, metal barn, or agricultural space – we have a 60×100 steel barndominium kit that is perfect for you!
In addition, our team of experts is available to help with the design process of your 60×100 metal building. We want to make sure that your new home meets all of your needs and is exactly what you envisioned. From riding arenas to workshops – our 60×100 steel barndominium kits are perfect for any need!
With simple additions, such as garage doors or windows, you can easily transform your 60×100 metal building into the perfect home and work space. With Maverick Steel Buildings, the possibilities are endless!
Plus, by working with local contractors, you can design the interior to be exactly what you need. Many people choose to have a mezzanine level in their 60×100 barndominium to create a second floor as the living space. This added level can be customized with finished flooring, interior walls, windows, electrical, plumbing, and HVAC!
If you are looking for a 60×100 barndominium that is fully customizable, high-quality, and code-compliant – look no further than Maverick Steel Buildings. We offer a wide range of steel building kits that can be easily adapted to create the perfect home and shop combination for you and your family.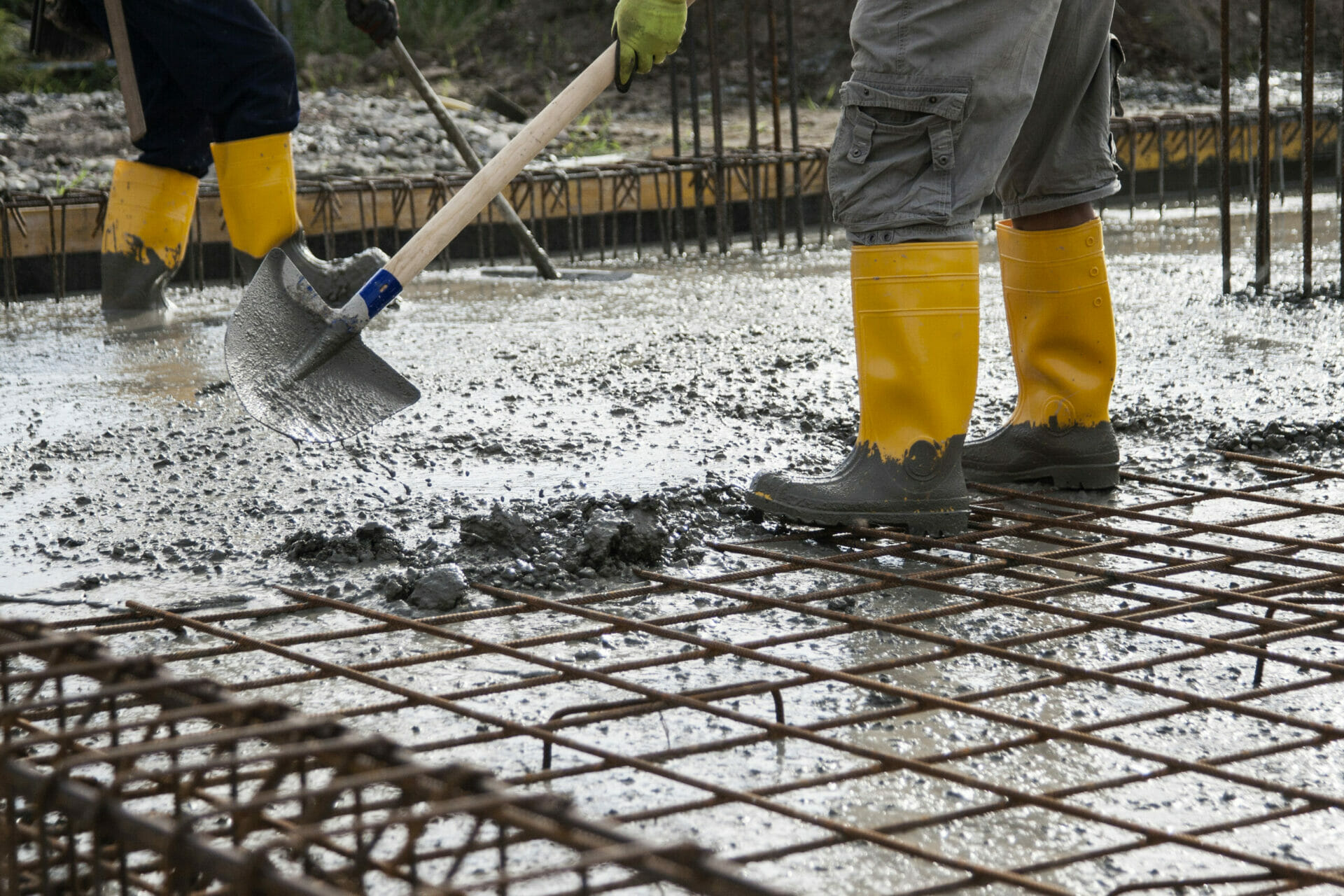 How to Turn a 60×100 Steel Building Into a Home
There are a plethora of house plans and barndominium floor plans available to choose from online. 60×100 steel buildings can be easily adapted to your lifestyle and needs if you are willing to get creative and do the research!
A 60×100 barndominium is a perfect size for an open concept living space with bedrooms that are walled off from each other or separated by sliding barn doors. You can even design a 60×100 barndominium with an upstairs living area or mezzanine. This is perfect for creating additional living space that is separate from the main workspace!
It's easy to turn your 60×100 steel building into a home with just a few simple additions. Due to the barn-like nature of these buildings, many people choose to go with a modern American Farmhouse style with lots of interior wood frame accents. You can also add exterior features, such as a porch or wrap-around deck, to make your 60×100 barndominium feel more like home.
The best part about building a 60×100 barndominium is that you can design it however you want! With Maverick Steel Buildings, all our steel building kits are completely customizable so you can create the perfect home and shop combo for your needs. We have a wide range of sizes and styles to choose from, so you're sure to find the perfect 60×100 barndominium kit for your family!
The Benefits of 60×100 Steel Barndominiums
There are many benefits of 60×100 steel barndominiums over traditional homes and detached workshops or barns. One of the most obvious is that they allow you to house your business, workshop, or farm animals under one roof!
A 60×100 barndominium allows you to have a living space that is separate from your workspace so you can enjoy all the benefits of working from home without sacrificing comfort or privacy.
Durability – 60×100 steel barndominiums are incredibly durable and can withstand even the harshest of weather conditions. They are also pest-resistant, so you don't have to worry about termites or other critters that might damage your home.
Ease of Maintenance – 60×100 steel buildings are very easy to maintain and keep clean. They require little to no maintenance, so you can relax and enjoy your 60×100 barndominium without worrying about upkeep.
Versatility – 60×100 steel buildings are incredibly versatile! You can use them as a garage, workshop, home office space, or even an artist studio. The possibilities are endless with 60×100 steel building barndominium kits.
Fast Build Time – 60×100 steel buildings can be erected in a fraction of the time it would take to build a traditional home. With our easy-to-follow instructions and experienced crew, you can have your 60×100 barndominium up and running in no time!
Lower Taxe Rates – Many local & state governments tax agricultural buildings at a lower rate than traditional homes or businesses. This can save you a lot of money in the long-term, especially if you're using your 60×100 barndominium as a home and business space!
Reach Out Today to Price Your 60×100 Barndominium Project!
60×100 steel barndominium kits are becoming increasingly popular because they provide the perfect living space for families that work in trades, such as agriculture or mechanics. 60×100 barndominium kits offer versatility, durability, cost savings, low maintenance costs over time, as well as the ability to withstand any type of weather condition.
Reach out to our team of steel building experts to learn more about how we can help you build the 60×100 Barndominium today!