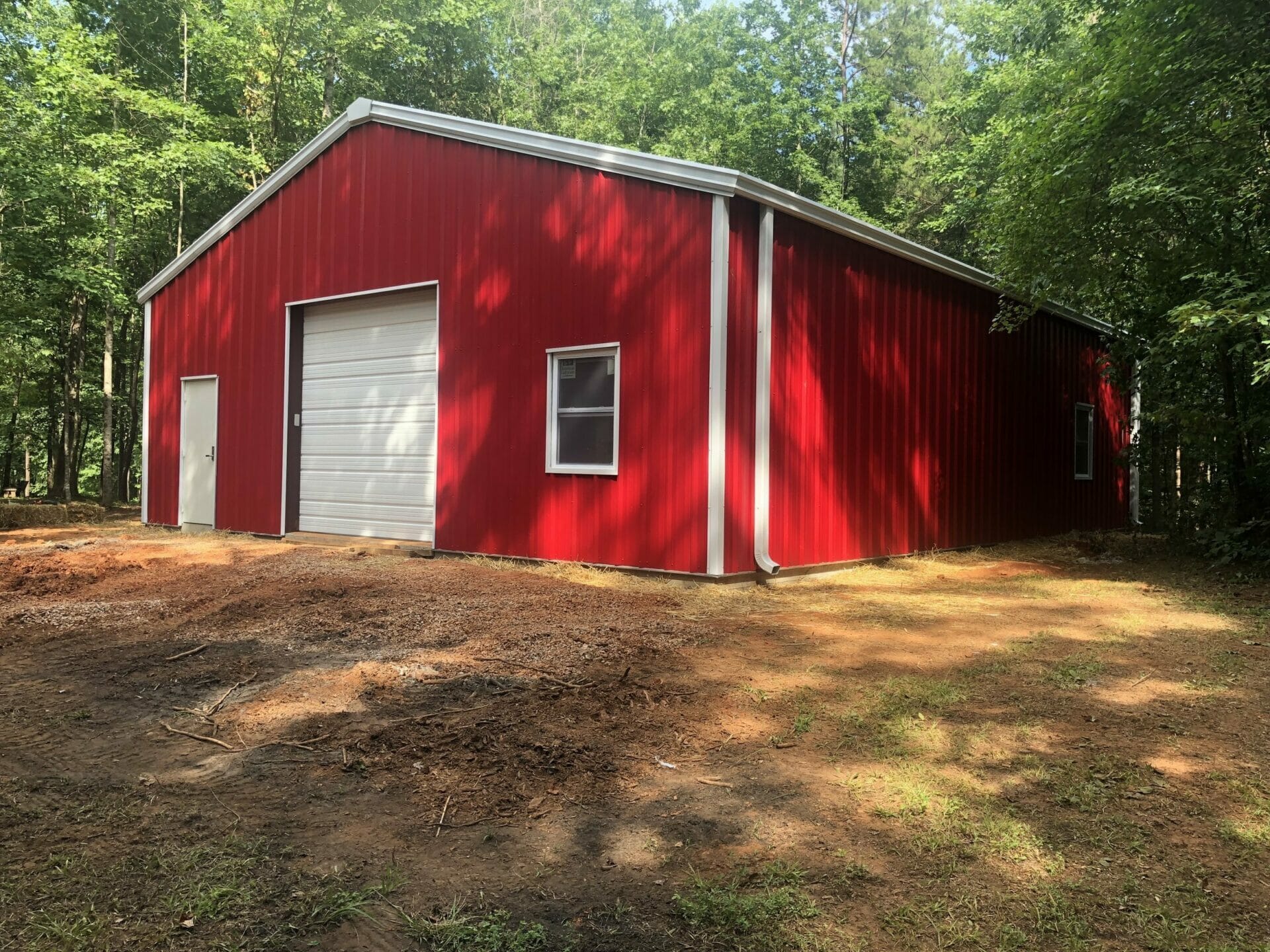 Looking for a convenient storage solution for large tractors or ATVs, tools, or even those Christmas decorations cluttering the attic? AND feel you can erect the building yourself? A custom metal building kit is your solution. Maverick Steel Buildings will help you custom design any building you have in mind.
When purchasing a steel building kit, you order your a metal building to your personal specs and we'll deliver your steel building pieces with pre-welded and pre-punched pieces, and step-by-step instructions, making your life simple. All that's left for you is bolting and screwing a pieces together! Steel building kits help you turn your vision into a reality, while saving money since you're buying it factory direct.
There are many perks of buying custom steel building kits beyond faster, easier, cheaper, and more efficient construction. Your materials will be shipped to you directly, saving you the time of having to piece it together. When you have a building in mind, you want it made as quickly as possible. At Maverick Steel Buildings, we can provide you with steel building kits to do just that. Taylor Satterfield is more than happy to get your custom steel building kit shipped directly to your property, ensuring full satisfaction.
At Maverick Steel Buildings, we strive to meet each and every one of your specific needs. That's why our steel building kits provide enough flexibility for you to select your desired components in various colors, finishes, layouts, dimensions, designs, etc. We want to take your vision to the next level, making sure you receive high quality results that last a lifetime.
Nervous about what to do after receiving your residential steel building kit? You'll be surprised at how simple the process can be. Don't worry about being an expert, because prior experience and skills are not a necessity with custom steel building kits. Maverick Steel Buildings makes sure to create kits that are high quality, yet easy to assemble, regardless of skill level. All you need to do is make sure you have a safe unloading plan for when your kit arrives, and a few simple tools prepared. Whether you are in need of residential steel building kits, metal building kits, or any other custom steel building kits, Maverick Steel Buildings has exactly what you need! Give us a call! We're happy to help.